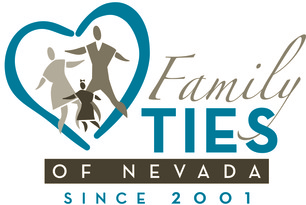 Family TIES of Nevada
Nevada's statewide Family-to-Family Health Information Center and
Family Voices State Affiliate
Nevada Disabilities Conference 2015
Registration Opens in April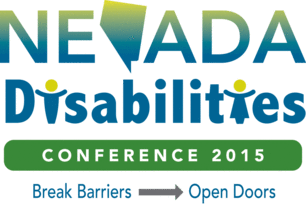 ---
The Nevada Disabilities Conference 2015 (NDC 2015) will be held July 20 – 21, 2015 at the JA Nugget in Sparks, NV and will highlight new trends, helpful resources and best practices in transitions, advocacy, healthcare and independence. This peer and professional learning experience is not to be missed! NDC 2015 will be held in conjunction with the National Association of Councils on Developmental Disabilities Annual Meeting.
---
Conference Registration Opens in April
To register and secure your early bird rate, please visit the website in April at www.nvdisabilitiesconference.org. Please call 775-823-9500 or 866-326-8437 if you would like assistance with the registration process. General registration will open on May 18 and conference registration will close on June 30.
Who should attend? People with disabilities and advocates, parents, families and caregivers of children and youth with special health care needs, health care and medical professionals, educators, early childhood professionals, social service providers, legal advocates and others serving this population are highly encouraged to attend this unique and diverse conference.
*Continuing Education Units will be offered*
---
Sponsorship Opportunities
---
For conference information please visit: nvdisabilitiesconference.org
---
The Nevada Governor's Council on Developmental Disabilities and Family TIES of Nevada would like to thank the current Presenting-Level Sponsors:
Nevada Division of Public and Behavioral Health
Nevada Center for Excellence in Disabilities
Nevada State Developmental Services
People First of Nevada
Therap Services
---
Offering a Statewide Toll-Free Parent Support Information and
Referral Line for families and loved ones of children with any chronic illness, disability or other condition
1-866-326-8437
---
---
Family TIES of Nevada is dedicated to providing
culturally competent support, information, and assistance
to achieve family-centered care for individuals with
disabilities or special health care needs through family,
community and professional partnerships.
---