You are warmly invited to join us for these upcoming educational events...

"Living with Apex Predators ~ A Conversation with Peter Coyote"
with Project Coyote's Camilla Fox and Bob Crabtree
Presented by the Commonwealth Club of California
and Marin Community Foundation
Wed. October 2nd, 7-9 pm at the Outdoor Art Club, Mill Valley, CA. Tickets are limited to 100 people. Reserve your place today! For tickets & more information click here.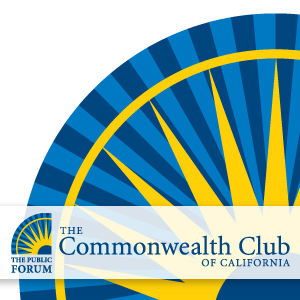 Distinguished actor and writer Peter Coyote, a passionate advocate for wildlife and wild nature, will be joined by Camilla Fox, Project Coyote Executive Director, and Bob Crabtree, Project Coyote Science Advisory Board Member and Yellowstone Ecological Research Center's Chief Scientist, in a rare Bay Area event!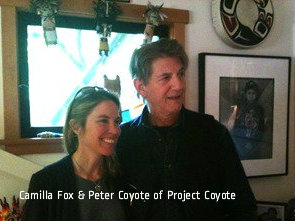 Peter, Camilla, and Bob will share their insights and expertise about how we can coexist peacefully with native carnivores (coyotes, wolves, bears, mountain lions, etc.) and why they are so deserving of our full respect and increased understanding. Apex predators are a vital part of healthy ecosystems, providing ecological benefits to numerous habitats and species.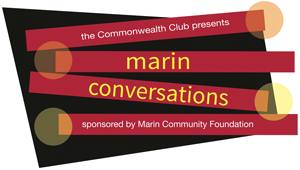 Come Join the Conversation!

Wild Things


Please also join us for FREE screenings of the award-winning film Wild Things, followed by an expert panel discussion, including Camilla Fox, Project Coyote Executive Director, and Stacy Carlsen, Marin County Agricultural Commissioner. The panel will include predator friendly ranchers Keli Hendricks, Project Coyote Advisory Board member, and Marcia Barinaga of Barinaga Ranch. For more information click here & see below.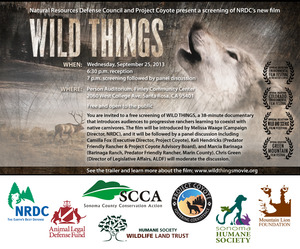 Free and open to the public on a first come, first served basis

Screenings will be held at the following locations:

September 23, 6:15 pm (reception will begin at 6:15 and screening will begin at 7:00 pm), at the Lark Theater, 549 Magnolia Ave., Larkspur

September 25, 6:30 pm (reception will begin at 6:30 and screening will begin at 7:00 pm), at the Person Auditorium, Finley Community Center, 2060 West College Ave., Santa Rosa



About Wild Things:

Wild Things—an award-winning documentary produced by the Natural Resources Defense Council—examines the United States Department of Agriculture's Wildlife Services (WS) program and its devastating impacts on native carnivores. Each year, WS kills thousands of predators (including more than 75,000 coyotes) who are viewed as threats to livestock, employing inhumane methods that are poorly grounded in science—at a substantial cost to taxpayers. This approach to wildlife management is outdated, ineffective and irresponsible, and it interferes with the critical role that native carnivores play in maintaining ecosystem health.

The secretive program has long kept its brutal practices—which include the use of steel-jaw leghold traps, poisons, snares, and aerial gunning—out of the public eye, evading accountability to American taxpayers. WS' killing practices, which cause immeasurable animal suffering, have gone unchecked even as incidents of extreme animal cruelty are brought to light.

Wild Things reveals the problems plaguing WS' lethal predator control operations and sheds light on the humane, nonlethal methods that many ranchers have adopted to enable them to both protect livestock and coexist with carnivores. Project Coyote's Camilla Fox and Science Advisory Board members Dr. Bob Crabtree and Becky Weed are all featured in this film sharing their perspectives on the value of humane, ecologically sound livestock protection practices and the need for reform within the WS program.

Click here for more information about Wild Things

We look forward to seeing you!

The Project Coyote Team