Edison Parent Council News
Week of September 20, 2015

THIS WEEK
---
Keep Bus Zones Clear!!!

Please Keep Bus Zones Clear!!! Please read the signs carefully and do not park in the bus zones at any time. This is for the safety of the students. If buses cannot park in their dedicated zones, students must cross the street to load onto their buses during a very high traffic time of day. Let's do all we can to make sure drop off and pick up are as safe as possible. Thank you!
Reading Olympics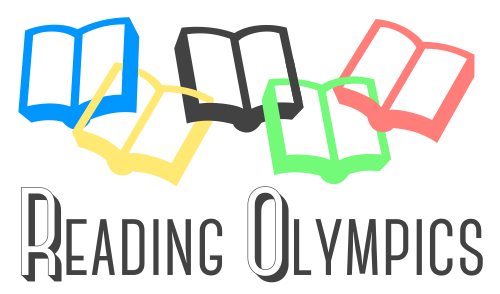 Edison Reading Olympics pledge envelopes went home last week. All students should be gathering sponsors and thinking about what they will read. You can recruit sponsors throughout the entire event.

September 30th through October 9th - Log reading minutes onto the Minute Recording table found on the envelope. Please use a timer or clock. No guessing. Remember, it counts if your parents read to you. October 10th - Start collecting pledges from sponsors.

October 12th through 16th - Return pledge envelopes and monies collected to classroom teacher. Every student will get a bookmark from their teacher in exchange for their envelope. If you are waiting on a pledge you can turn it in the next week. All reading minutes need to be turned in to count for the classroom prize.

October 19th to 21st - Prizes will be drawn for envelopes returned.

October 23rd - Gold, Silver and Bronze prizes awarded to the top three classrooms with the most minutes read. Keep collecting outstanding pledges.

If you have any questions about this program feel free to contact Tammy Young at entyoung@gmail.com.


Book Exchange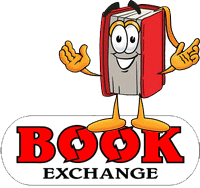 The Book Exchange shelf is in the front lobby. Please search your home libraries for books that you can donate to the school. We could still use donated books, particularly for 4th and 5th grade reading levels. Please encourage your students that need books for the Reading Olympics to visit. Thanks for supporting our kids. If there are any questions related to the Book Exchange contact Amanda Terhes at jaterhes@msn.com.
COMING UP
---
Sign Up for Teacher Appreciation Luncheon 9/30
It's time to welcome back our wonderful staff with a Teacher Appreciation Luncheon on Wednesday, September 30th. Simply sign up using the following link, bake (or buy) a tasty item, and drop it off in the teacher's lounge (next to kinder room 17) on the September 30th. Let's start the year with a great lunch to thank our teachers and staff for all of their hard work.

http://www.signupgenius.com/go/60b0d45a8a92faa8-teacher
Please contact Maggie McCart (mccart22@att.net) with any questions. Thank you in advance for your commitment to make these a staff favorite. (*Note: All future luncheons will be delegated by grade, but this first one is a call for any and all.)
Safe Routes to School
Now is the perfect time to start new transportation habits! Whether your children will walk, bike, ride the bus, or carpool, a little preparation can go a long way towards keeping children safe, healthy, and prepared to learn. the 4j Transportation Department's Safe Routes to School Program can help with resources, information, and events to help get you and your family walking and rolling through the year. All schools are encouraged to sign up for National Walk + Bike to School Day. (https://btaoregon.org/get-involved/walkbike-to-school-day/) on October 7th this year. Let's see how many people we can get walking and biking to school that day (and beyond)! Questions or more information, call Program Manager Shane MacRhodes at 541-790-7492 or email at macrhodes@4j.lane.edu
COMMUNITY EVENTS
---
After School Writing Program for Edison 4th and 5th Graders:
Tale Spinners will be offered at Edison on Tuesdays, September 29th to November 17th, from 3:00-4:30. This group is all about fun and the discovery of words! It will be small to allow for more individualized feedback. The teacher, Sallie Vandagrift is a local writer who coordinates the Writers in the Schools program and runs after school classes in 4j schools and out of her home. If you are interested, contact Sallie at salmonhousewriters@gmail.com or call 541-326-6112.
After School Art Class: Watercolor Painting and Printmaking
From contemporary Japanese prints to traditional watercolors, be inspired by original works of art as you explore the galleries, and experiment with a variety of fun hands-on projects in the art studio.
Wednesdays, September 23 - November 18, 3:30 – 5:00 p.m. (No class November 11) Grades 1-5, $90 ($81 for JS¬MA Members) Instructor: Sterling Israel - - See more at: http://jsma.uoregon.edu/classes-children

Save the Date! Civic Community Day, October 4th from noon-4PM
Civic Alliance is hosting the first Civic Community Day. Come visit the site, see the plans for the future sports complex and grand stand, relish in old memories, enjoy music, food, beer garden, and activities for the entire family! More information at www.eugenecivicalliance.org

CALENDAR
---
| | |
| --- | --- |
| 9/21 (M) | Book Exchange continues |
| 9/29 (T) | K through 3rd Grade Curriculum Night, 6:00 - 7:00 pm |
| 9/30 (W) | Teacher Appreciation Lunch |
| 10/1 (Th) | 4th and 5th Grade Curriculum Night, 6:00 - 7:00 pm |
| 10/9 (F) | NO SCHOOL |
| 10/15 (Th) | Picture Day! |
| 10/20 (T) | Parent Council Meeting, 6:30 pm |
| 10/30 (F) | Edison Carnival! |
---
Edison Online
Edison Contact Info and Key Staff
1328 East 22nd Avenue
Eugene, Oregon 97403
Office: 541-790-8900
Attendance Line: 541-790-8925
Principal: Tom Horn
Secretary: Nan Robinson
---
---
Edison School
1328 E 22nd Ave
Eugene, Oregon 97403
US


Read the VerticalResponse marketing policy.