Edison Parent Council News
Week of March 13th, 2016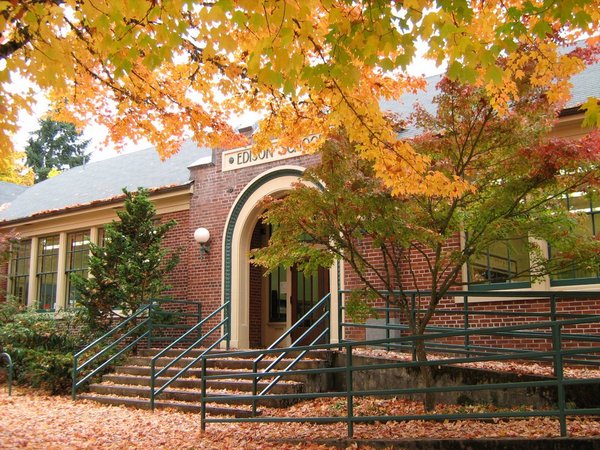 CALENDAR
3/15 (T) Parent Council Meeting, 6:30 - 8pm, Edison Library (Better Oregon, Edison School Building Plans)
3/18 (F) NO SCHOOL, Planning Day
3/21 - 3/25 (M-F) SPRING BREAK, No School
4/18-4/22 (M-F) Ocean Week


THIS WEEK
---
Parent Council Meeting

THIS Tuesday 3/16 (

Date corrected from last week's announcement)

!
Agenda items include a presentation from

Jon Lauch, 4J Facilities Director,

on the Edison school building and district planning process for the

bond measure

, AND a presentation and Q&A with our very own

John Benson

, 3rd grade teacher extraordinaire, on the

Better Oregon Campaign

. Please plan to join us for these important discussions! 6:30 - 8pm in the Edison Library. Hope to see you there! As always, free childcare will be provided.






Toucan Times Submissions are NEEDED this week!
Please consider submitting somthing for the March issue of the Toucan Times. This month's theme is "Feeling Lucky!" Submit a short story, a poem, jokes, a recipe, drawing, or a valentine's wish for someone special. Drop off items in the Toucan Times box in the office or email to ethanme333@gmail.com.



Health Room Needs

Small stretchy pants are needed (leggings or sweats for girls and sweats for boys) in sizes 6, 7 and 8 for kiddos who need a change of clothes during the day. Used clothing is perfectly fine. Thank you!



VOLUNTEER NEEDS
---
Green Parent Team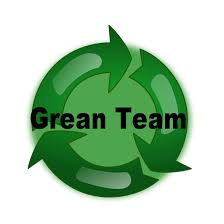 Green parent team volunteers needed! Edison is receiving $500 for Merit Status by Green Schools that needs to be invested into "green updates" at our school. To volunteer, please email: andrea.leiserowitz@gmail.com.



COMING UP
---
Next Step E-Cycling Competition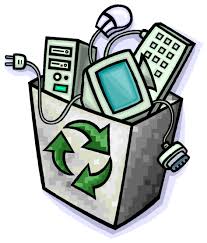 Doing some Spring Cleaning? Set aside your old electronics to recycle! Throughout the month of April, Next Step will hold an e-cycling competition. Last year, 12 schools participated, collecting over 30,267 total pounds of electronics. Camas Ridge won last year, but let's see if we can win the trophy for 2016! Watch for the collection bin in the front hall after Spring Break. Next Step will pick up large items....old refrigerator, anyone?




Tale Spinners Tuesdays at Edison
Do you have a student who loves to tell stories? Check out the new spring after-school program for Edison 4th, & 5th graders!
This group is all about discovery of the wonder of words. Sessions include action packed word-play, oral and written storytelling, exploration of poetry, engaging crafts, and games. All new topics for Spring taught by Sallie Vandagrift of the Salmon House Writers Workshop.

When: Tuesdays, from 3 p.m. to 4:30 p.m. April 5th through May 24th
Where: The Barn classroom at Edison

Tuition is $95 per student. All class materials are included. Space is limited. To sign up please contact Sallie at: salmonhousewriters@gmail.com or call (541) 326-6112.
THANK YOU'S
---
Thank you to the Art Walk Team!!! Jennifer Ensminger for once again chairing the amazing event, Emily Proudfoot for succesfully leading TEAM MONEY, ALL the fantastic classroom coordinators, Emily Uhlman for coordinating the famous Wine Wall, Tricia Berg for coordinating the wonderful classroom themed baskets, Bobby Stevens for his musical talents, Audry Dungan for coordinating the free kid care/movie night so the parents could enjoy themselves, and the many many more volunteers who gave their time and talents or donated items and made this annual event another success!
REMINDERS
---
A reminder that when you buy your fuel at Biosequential, always remember to mention Edison so that part of your purchase (gas, coffee, food) will be donated back to Edison. Thank you!


COMMUNITY EVENTS
---
Spring Creek Educational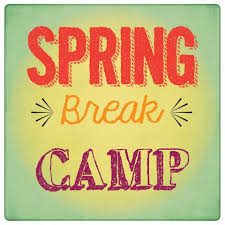 Spring Creek Educational Center Presents: Spring Break Camp! Native American Animal Stories and Puppeteering. March 21st-25th, 9am to 2pm Boys and Girls ages 6-11 Cost $49 a day or $225 for the week. Have fun learning about Pacific Northwest animals! Hear stories, make puppets, do arts and crafts, play games and get outside in nature. Each day is a different adventure. Located in our pioneer homestead on a 100-acre working family farm at 91949 Purkerson Rd. Junctioin City, OR 97748. Sign up at www.singingcreekcenter.org. Contact info: karen@singingcreekcenter.org or 541-968-1986.



Edison Online
Edison Contact Info and Key Staff
1328 East 22nd Avenue
Eugene, Oregon 97403
Office: 541-790-8900
Attendance Line: 541-790-8925
Principal: Tom Horn
Secretary: Nan Robinson
---
---
Edison School
1328 E 22nd Ave
Eugene, Oregon 97403
US


Read the VerticalResponse marketing policy.