Edison Parent Council News
Week of November 15, 2015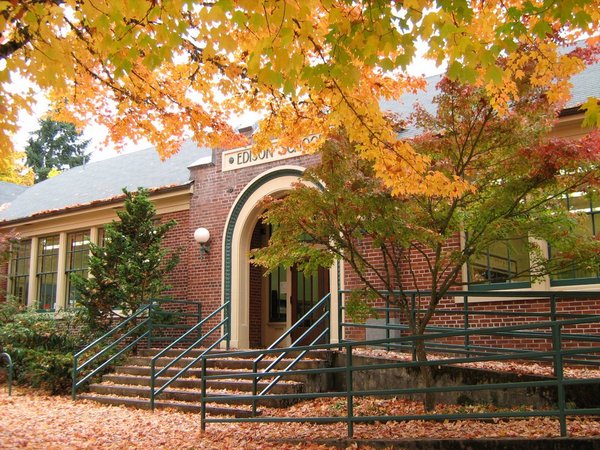 CALENDAR
---
11/17 (T) Parent Council Meeting, 6:30 - 8 pm, Edison Library
11/17 (W) Nutrition Services Meeting, 4-5:30 pm, 200 N. Monroe St.
11/18 (W) Teacher Appreciation Lunch (hosted by 4th grade families)
11/18 (W) Art Walk Planning Meeting, 7-8 pm, The Pub at Laurelwood Golf Course
11/23 (M) Health Screening
11/23 (M) Early Release, 12:00 pm; Parent Teacher Conferences
11/24-25 (T, W) NO SCHOOL; Parent Teacher Conferences
11/26-27 (Th, F) NO SCHOOL; Thanksgiving Break
11/30 (M) Time of Sharing food drive begins!
12/11 (F) Time of Sharing food drive ends. All donations must be received by this day.
---
THIS WEEK
---

ATTENTION FOURTH GRADE FAMILIES - November is your month to show your appreciation to the teachers and staff by hosting the luncheon on Wednesday, November 18th. There are still a few slots to fill. So please follow the link below and bring in your item on Wednesday. Thanks! http://www.signupgenius.com/go/60b0d45a8a92faa8-teacher
The 2015/2016 Edison Family Directory

has been distributed to all classrooms.
They were given out one per household. If there are siblings at Edison then they were distributed to the oldest student. Thank you to all of our advertisers for covering the production cost of the directory.
Our supporters are Treetop Academics, Bobby Stevens, Serenity Dental, Savvy Duck Computers, Columbia Painting and Restoration Co., Summit Tax Solutions, Yankeebuilt, Fremouw Photography, MoDo Bakery, Eugene Lock and Safe Co., Jewon Carp, Cutting Edge Illusions, Art of War MMA and Fitness, Bounce Gymnastics, BrightStar Care, Mudra Yoga, Cooperative Performance and Rehabilitation,Wendrika Olofson, Deb Rosenthal at InShape Fitness and Congregational Preschool. Also a big thanks to Market of Choice for their support via eScrip. Please check the services of our supporters!

Big thanks to our Directory Team: Project leader, Tammy Young, Data Wrangler, Trevor Betenson and Ad Design Wizard, Susan Spence.

Apologies to Heidi Holcomb. Her business Ad was mistakely cut from the directory during editing. Please support another of our Edison Parents.



Parent Council Meeting this Tuesday!
We hope to see you at the Parent Council Meeting this Tuesday, 11/17, from 6:30 - 8pm! On the agenda is the upcoming Time of Sharing food drive, Oregon Battle of the Books information, and updates from Tom including plans for a Safety Night (an idea from last month's meeting), to name a few. Also, we wold love your ideas for the first Edison Movie Night Parents night out, coming up in December! Free childcare and delicious snacks provided - everyone is welcome!
Art Walk Planning Meeting
Wednesday, November 18th, 7-8PM at Laurelwood Golf Course Pub. If you would like to be a part of the planning process or coordinate a classroom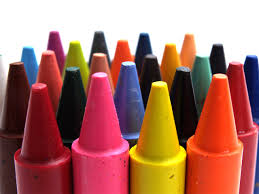 activity please come to this planning meeting! Snacks will be provided.

We need YOUR help with securing auction items for the Spring Art Walk! If you would like to donate any items such as tickets to events, artwork, services, etc. to this fundraiser or be the lead on collecting wonderful items for our spring event, please contact Jennifer Ensminger at jennfier.ensminger@brightstarcare.com. Thank you for your support!
Nutrition Services Meeting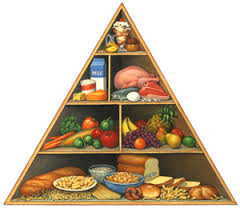 There will be a Nutrition Services Community Meeting on Tuesday November 17th from 4-5:30 pm at 200 N. Monroe Stree in Eugene. The meeting will cover a review of the 2014-15 year, local purchasing, pilot programs, a Farm to School Grant, and the Nutrition Services goals for the 2015-16 school year. Anyone interested is welcome to attend - it would be great to have Edison represented!
VOLUNTEER OPPORTUNITIES
---
Garden Volunteer Opportunities
Help grow the fantastic Edision Schoolhouse Garden! We need help from partents with the construction of a concrete slab for the new tasting stand. The Schoolhouse Garden has received a City of Eugene Neighborhoods grant to build a tasting stand in teh garden. We have excavated and imported gravel for the concrete slab. Next we will install framework and reinforcing and then pour the slab. We would love some help from parents with skills in these areas! Please contact Lorri or Robin at uschoolhousegarden@gmail.com.

Volunteers for Health Screenings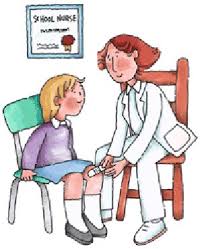 We still need volunteers for Health Screenings NEXT MONDAY 11/23! We need your help! Please come join our School Nurse Helana and volunteers from the Lions and Lane County dental hygienists to complete our K-5th grade vison and dental screenings.We need 4 MORE VOLUNTERS from 8:30am until 11:30am. No experience necessary. It's fun and a great opportunity to meet lots of our Edison students. Please email Cathy Rasmussen catras@comcast.net to RSVP. Thank You!
FUNDRAISING
---
Edison Fall Fundraiser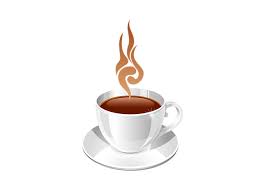 Did you see those classy and practical Edison mugs for sale in the Fall Fundraiser brochure? Check them out along with all the other fabulous products for sale this year.
Extra order forms are available in the office. Questions? Contact Jen Thoennes at pighart@hotmail.com or 541-345-4970
COMMUNITY EVENTS
---

Do you have a student planning to attend Roosevelt Middle School in the future? If so, you may be interested in creating safe routes for students to bike and walk to the new school. The district received $1 million in 2013 bond funds for Safe Routes to Schools (SRTS) projects districtwide. Parents can help encourage the district to use some of those (or other) monies to support SRTS improvements at Roosevelt. Recommendations made by some 4J parents, include Bob Passaro, member of the City of Eugene bicycle/pedestrian advisory committee, include improvements to key access points such as the E. 24th bike lane. There are concerns that the bike lane on E. 24th is in a narrow "door zone" of parked cars. There may be opportunities to address this and potentially other safety concerns with respect to accessing Roosevelt, but they are not slated to be addressed at present unless the Roosevelt project is prioritized and there are sufficient funds. Parents interested in this issue and expressing support for these or other Roosevelt walking and biking safety improvements can respectfully reach out to the school board and Superintendent Balderas at board@4j.lane.edu and balderas_g@4j.lane.edu.
THANK YOU'S
---
Thank you to Audry Betenson & Katie Westerman for keeping us all informed daily of all the news and activities at Edison with the wonderful chalkboard in the front hall! Your energy and dedication is much appreciated!








Thank you to Tammy Young for all the work in compiling and producing the amazing Edison Directory! We rely on the directory in so many ways throughout the school year - so thank you for making it happen!

REMINDERS
---
Lost and Found

Lose Something? Please see this important message from the Edison Office. The Lost & Found is overflowing with coats and jackets that you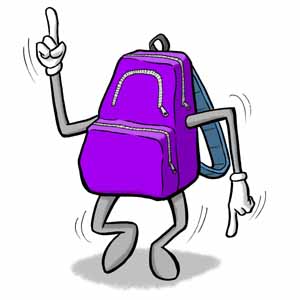 have lovingly purchased for your students. If you suspect that some item of clothing is missing from your household (or even if you hadn't noticed) please stop by and take a look. Please remember to put your child's full name on their jackets and coats. This way we will be able to assist in reuniting clothing and students! Thank You!

OBOB
Oregon Battle of the Books (OBOB) is an opportunity for 3rd-5th grade students to read a lot of great books and compete in book fact Jeopardy-style battles as members of a team. Teams will be created by the 3rd-5th grade teachers using the signup forms. An orientation packet will be emailed to parents after the teams are created.

All 16 OBOB books are available from the Edison Library, and additional copies are available from the Eugene Public Library. Students may read the books themselves or have them read aloud. A complete list of titles can be found at:
http://oboblsta.pbworks.com/w/page/53190130/3-5_Titles_Page
Ways to Help:
Read OBOB books and write practice questions based on main concepts/characters and submit them to the OBOB coordinator (Katie) for team practice

Support your child's reading and discuss the books at home

Arrange reading playdates with your child's team members
Any questions, please contact Katie Westerman at quoiamama@gmail.com. Let's get reading, Edison!

Attention Parents/Guardians! SUNBUTTER (made from Sunflower Seeds) is coming to ourschool lunch menus!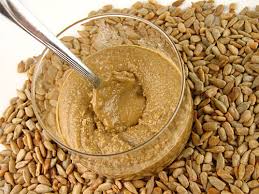 While this is great news for some, it may be scary for others. Please reassure your peanut or nut-allergic child that our school lunches are still peanut and nut-free, check your menus, and let us know if your child is allergic to sunflower seeds!



Edison Online
Edison Contact Info and Key Staff
1328 East 22nd Avenue
Eugene, Oregon 97403
Office: 541-790-8900
Attendance Line: 541-790-8925
Principal: Tom Horn
Secretary: Nan Robinson
---
---
Edison School
1328 E 22nd Ave
Eugene, Oregon 97403
US


Read the VerticalResponse marketing policy.