Edison Parent Council News!




Week of May 8, 2016
HAPPY MOTHER'S DAY TO ALL THE WONDERFUL HARDWORKING MOM'S OUT THERE!
CALENDAR
---



5/15 (Su) Edison Eat Out: Pizza at Provisions

5/17 (T)

Parent Council Meeting

5/18 (W) Edison Jogathon

5/24 (T) Edison Eat Out: Yogurt Extreme

5/30 (M) NO SCHOOL, Memorial Day

6/2 (Th) Move Up Day

6/10 (F) NO SCHOOL (Grading Day)

6/15 (W) 5th Grade Celebration, 5pm
---
COMING UP
---
Mark your Calendars! The
LAST parent council meeting
is coming up on Tuesday, May 17th!
Tuesday, May 17th from 6:30 - 8pm in the Edison Library! We'll be acknowledging all of the hard work that's been done this year, and doing important planning for next year - your inputwould be a big help. Hope to see you there! Let's have a great turnout for this last meeting!

Save the Date: Edison Jogathon is May 18!
The famous Edison Jogathon is coming up on May 18th. Packets went home last week, so now's the time to start getting those pledges! We have a new online option for collecting pledges - check it out at https://donatenow.networkforgood.org/2016edisonjogathon and send the link out to family and friends. We are making a big sprint to the finish of our fundraising goal this year, and every nickel counts - we can do it, Edison!
Hungry? We have
TWO
great Edison Eat Outs Coming Up Soon!
The first is a Pizza Party & Fundraiser at Marche Provisions! If we can pre-order our pizzas it will help the kitchen at Provisions plan for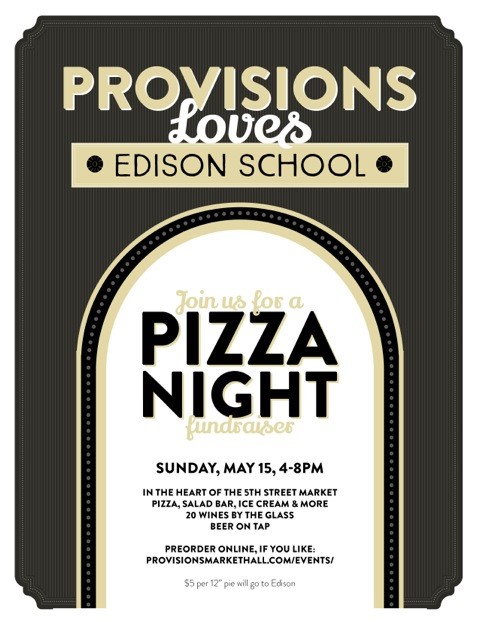 our event. This is a great opportunity to have a large gathering. Sunday May 15th is promising to be a lovely day where we can utilize the patios and other other outdoor spaces at the 5th Street Market! Rain or shine there are plenty of seating options so there are no restrictions on the number of people we can bring. We will receive $5 from Provisions for every medium pizza ordered (regardless if it's pre-ordered) and there are a ton of other food options for every dietary restriction.
Follow this link to pre-order: http://provisionsmarkethall.com/event/edison-elementary-school-fundraiser/

Next, mark your calendars for some fro yo at Yogurt Extreme on May 24th! More info soon on that event.
FUNDRAISING
---

eScrip earnings are DOWN! It's time to do your spring eScrip check and get them back UP!
Have security breaches led to the cancelation of any of your credit or debit cards? Have you gotten a new credit or debit card since your last eScrip check-in? If so, please take 2 minutes to visit escrip.com and update your cards!
How To:
From the homepage, go to "My eScrip" in the top right corner, enter your username and password, then click on "My Cards & Phone Numbers." If the last four digits of the cards shown are still valid, you're good to go. If not, delete any old cards and add new ones. Just the account number is needed; no expiration date or security code.

Benefit- Mobile
Next Time You are at Target or Starbucks, Use this App to Earn Bucks for Edison School!
Benefit Mobile is an innovative new way to earn big bucks for Edison School. Donations between 3%-20% are made instantly to Edison when you buy a gift card on your mobile phone from one of 80+ participating merchants, including Target, Amazon, REI, Whole Foods and Old Navy. You can instantly buy and redeem gift cards for yourself or send gift cards to others.
* Get the free app at benefit-mobile.com/consumer
* Set up your account and buy gift cards to redeem yourself or to give as gifts. Use in store or online!
* Watch the earnings add up right on the app!
Go here to see the complete list of participating merchants: https://www.benefit-mobile.com/our-retailers



VOLUNTEER NEEDS
---
Kindergarten Orientation!
We are looking for a few volunteers to help check in and do nametags for the kindergarten orientatoin on May 26th. Volunteers needed from about 8:15 - 8:30. Contact Mimi Kato at mmkato@uoregon.edu if you are able to help. Thanks!
From the Edison Garden
We have one work sessions remaining for the UO class to work on the Tasting Stand and Outdoor Classroom (seat wall).
Sundays 5/22 - from 10am - 1pm
Let me know if you have a special interest in any part of the projects -- framing, sheathing, siding, doors, windows, trim, roofing ... ! Contact Lorri for more information at lorri@rowellbrokaw.com.

---

Shout out to all Edison parents to help us locate and notify incoming kindergarteners for 2016-17! If you are an Edison parent of a new kinder OR know parents of a new Edison kinder OR have noticed neighborhood kids who appear to be of kinder age for next school school year, please let us know. Nan is registering students, distributing enrollment packets, and answering questions. Kinder Orientation Day is for all enrolled kindergartners. It will be on May 26th from 8:30 - 9:30 a.m. Please bring your kinders with you and be sure to arrive promptly.



Room 10/Kindergarten Robot Alphabet Book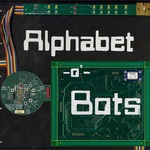 Don't miss your chance to own a copy of Room 10 kindergarten's awesome Robot Alphabet book! The class had so much fun making robot letters and would love for you to share their work with as many fellow young readers as possible. We have had the book printed by an independent book publisher and paperback copies can be ordered for $15. A proof of the book (a few minor adjustments have been made for the final copy) is in the office if you would like to see it before purchasing. Nan will be taking orders and payment. Stop by and take a look--they did an excellent job and are very proud of their work.



COMMUNITY EVENTS
---
Don't miss your chance to make a significant impact in the lives of our local schoolchildren.
Saturday, May 14th spend 2 hours you won't forget helping produce 10,000 meals for local children who face food insecurity! It's 2 hours you'll never forget! There are two ways people can participate. 1) Sign up for the event itself on Saturday May 14th 10am-12pm by registering at www.generosityfeedseugene.org. This is especially great for families as kids 3 and up can help alongside their parents. 2) We need about 40 people to help set up the event on Friday evening May 13th from 6pm-8pm. To help with setup, email Aaron Box at contact@harlowserves.com

Class Size Efforts Continue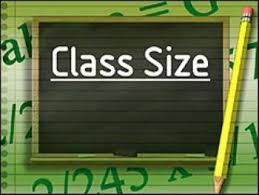 Plan to attend the 4J Budget Meeting Monday, May 9th from 6-7pm at the district offices at 200 N Monroe Street. Join concerned parents from across the district to share our concerns about class size and show decision makers that elementary parents across the community are unified with teachers on this issue. Our strongest speakers will present the message and our coalition will stand in support. Please bring friends, family and parents from your school to this event. All are welcome and encouraged to participate. For info see http://facebook.com/events/1009469789106290

Meet at 6:45pm in the lobby for a brief, pre-meeting organizing session. Sign up to let us know you will be participating (as speaker or supporter) at http://www.signupgenius.com/go/409084fa5ab2ba13-speak


Reimagine Education in Oregon: Community forum on Tuesday, May 10
You are invited to join with the Oregon Department of Education and other members of our community to reimagine education in our state. State and local leaders will hold an education forum in our community on Tuesday, May 10.
Come learn more about Oregon's education initiatives, contribute to a discussion on the factors supporting student success, and get your questions answered by local and state education leaders.
The community forum will be held at South Eugene High School from 6:00–7:30 p.m. on Tuesday, May 10. You can find more information, including other community forums around the state, on the Oregon Department of Education website at www.ode.state.or.us/go/ESSA.

Save the date! Opportunity for Community Input
Eugene School District 4J is beginning a strategic visioning and planning process to develop a 3- to 5-year guiding plan. The plan will reflect what our community wants our school system to look like and where the district's limited resources should be targeted to best support student success. The resulting district vision and plan will be presented to the school board and the public in fall 2016. Input is critical to the success of this planning process, so please plan to attend one of these remaining Community Input sessions to share your thoughts...

• May 12 at 7 p.m.: Third Public Session (North Eugene High School)
• June 2 at 7 p.m.: Fourth Public Session (Roosevelt Middle School)

THANK YOU'S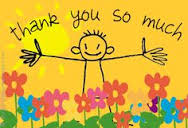 Thank you to Sara Somogye for the beautiful chalkboard art in the front hall! It's bringing a smile to many faces each morning, and keeping us well informed of the happenings at Edison each week. Thank you!



A huge thank you to Maggie McCart, Jennifer Ensminger, Whitney Garrison and Sara Somogye for their amazing coordination of our much-deserved Teacher and Staff Appreaciation Week last week! It was a great week of thanks to the wonderful people who spend many hours a day making our children's futures brighter, and we appreciate all that you did to make it happen!

Thank you to the kinder families for hosting the Teacher/Staff Appreciation Luncheon specifically Joshua Welch, Dani Amtmann, Kari Parsons, Traci Benson, Rob Cohen, Alissa Cerveny, Kali, Suzana Radivojevic, Mike McCart, Melissa Graboyes, Tanya Suhanek, Katy Murray, Nicole Kuhl, Alexandra Tallafuss, Lindsay Ketchum, and Anne Miksis!

Edison Online
Edison Contact Info and Key Staff
1328 East 22nd Avenue
Eugene, Oregon 97403
Office: 541-790-8900
Attendance Line: 541-790-8925
Principal: Tom Horn
Secretary: Nan Robinson
---
---
Edison School
1328 E 22nd Ave
Eugene, Oregon 97403
US


Read the VerticalResponse marketing policy.