Edison Parent Council News
Week of April 3rd, 2016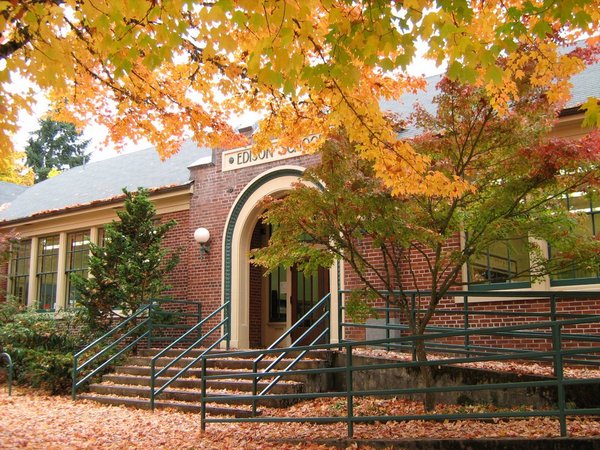 CALENDAR
4/18-4/22 (M-F) Ocean Week
4/19 (T) 6:30-8 Parent Council Meeting, Edison Library



Spotlight on the staff...



Get to know educational/office assistant Tasha Hennings!

1. How long have you been at Edison? This is my 3rd year as an employee and my 5th year as a parent!

2. What is the best part of your job? Handing out the ice packs! Just kidding; the best part of my job is seeing our students excited to learn. Watching students master skills that they had previously thought impossible brings me a lot of joy.

3. What is your favorite thing about Edison? Our sense of community is unlike anything I have seen at other schools. I love all of our events and how we prioritize making learning an engaging experience.

4. What do you like to do in your free time? I really enjoy being outside enjoying the sun. My favorite thing is going camping with friends somewhere that we can kayak. I also enjoy participating in Sprint Triathlons, especially when Lily does them with me!

THANK YOU, Tasha, for all that you do!!!!
VOLUNTEER NEEDS
---
First Grade Families--
April is your month to show our teachers and staff how much we appreciate all that they do by hosting the luncheon. Please follow the link below to sign up to bring in a tasty item on Wednesday, April 13th. Thanks! www.SignUpGenius.com/go/60B0D45A8A92FAA8-teacherstaff1

Green Parent Team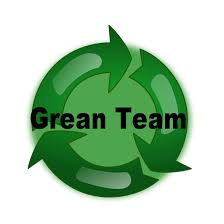 Green parent team volunteers needed! Edison is receiving $500 for Merit Status by Green Schools that needs to be invested into "green updates" at our school. To volunteer, please email: andrea.leiserowitz@gmail.com.
Coordinator of TEAM MONEY needed!
This is Emily Proudfoot's last year at Edison. We need a new volunteer to take the lead on all things pertaining to the collection of money at Edison events. If you are interested in learning more about this very important role, please contact Emily Proudfoot at emilyproudfoot@comcast.net.

FUNDRAISING
---
ART WALK ITEMS STILL NEED TO BE PICKED UP -
If you have not yet picked up your items from Art Walk, or still need to pay, please contact Jennifer Ensminger at 949-677-2005 or jennifer.ensminger@brightstarcare.com.


COMING UP
---
Ocean Week is coming - April 18-22!



Edison Elementary's staff is cooking up another exciting Ocean Week for our students...literally! A seafood buffet, calamari feast, sushi sampling, and clam chowder cookfest are all in the works.


During Ocean Week, students will also hear marine-themed tales from a storyteller and presentations from exciting guest speakers. As always, the week kicks off with an ocean-themed skit and closes with a slide show. Mid-week, there's the ever-popular Habitat Hat Parade. Parents are welcome to attend Ocean Week events! Ask your students about the habitats they've been studying:
Kindergarten Ponds
1st grade Tide Pools
2nd grade Sandy Beaches
3rd grade Wetlands/Estuaries
4th grade Kelp Forests
5th grade Open Oceans


Volunteer Sign-up for Ocean Week events begins this week!
We're working to put the finishing touches on the schedule. Look for sign-up sheets in the Edison entry and stay tuned for a detailed sign up email later this week. You'll have opportunities to volunteer for:
• School decoration (Fri, 4/15)
• Sushi-making
• Seafood Buffet
• Squid Dissection and Calamari Fest
• Photography

We need your help to make Ocean Week a success. Looking forward to another awesome ocean celebration!


Question? Contact Mandy Beall at mandy_beall@yahoo.com




Next Step E-Cycling Competition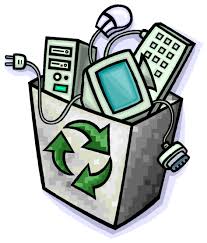 Doing some Spring Cleaning? Set aside your old electronics to recycle! Throughout the month of April, Next Step will hold an e-cycling competition. Last year, 12 schools participated, collecting over 30,267 total pounds of electronics. Camas Ridge won last year, but let's see if we can win the trophy for 2016! Watch for the collection bin in the front hall after Spring Break. Next Step will pick up large items....old refrigerator, anyone?



Tale Spinners Tuesdays at Edison
Do you have a student who loves to tell stories?
Check out the new spring after-school program for Edison 4th, & 5th graders!

Tale Spinners Tuesdays at Edison!
This group is all about discovery of the wonder of words. Sessions include action packed word-play, oral and written storytelling, exploration of poetry, engaging crafts, and games. All new topics for Spring taught by Sallie Vandagrift of the Salmon House Writers Workshop.
When: Tuesdays, from 3 p.m. to 4:30 p.m. April 5th through May 24th
Where: The Barn classroom at Edison

Tuition is $95 per student. All class materials are included. Space is limited. To sign up please contact Sallie at: salmonhousewriters@gmail.com or call (541) 326-6112.



COMMUNITY EVENTS
---
Save the date! Opportunity for Community Input
Eugene School District 4J is beginning a strategic visioning and planning process to develop a 3- to 5-year guiding plan. The plan will reflect what our community wants our school system to look like and where the district's limited resources should be targeted to best support student success. The resulting district vision and plan will be presented to the school board and the public in fall 2016. Input is critical to the success of this planning process, so please plan to attend one of these remaining Community Input sessions to share your thoughts...

• April 21 at 7 p.m.: Second Public Session (Bertha Holt Elementary School)
• May 12 at 7 p.m.: Third Public Session (North Eugene High School)
• June 2 at 7 p.m.: Fourth Public Session (Roosevelt Middle School)


From the Edison Garden.....
We have a few important dates for you Edison parents! Help out with one of the upcoming work sessions for the UO class to work on the Tasting Stand and Outdoor Classroom (seat wall).
It would be great if you could come to some of the sessions with your kids. There will be lots to do ... including the use of power tools!
Saturdays 4/9 & 4/23
Sundays 5/8 & 5/22
All sessions are from 10am - 1pm
Let me know if you have a special interest in any part of the project -- framing, sheathing, siding, doors, windows, trim, roofing ... ! Contact Lorri for more information at lorri@rowellbrokaw.com


Summer Soccer Camp!
Registration is now open for the 32nd annual South Eugene High School soccer camp!
The camp is open for kids entering 1-8th grades. All levels of experience welcome!
The camp runs June 20-24. The cost is $130 and we offer a discount for siblings.
Learn more & register: www.southeugenesoccerclub.org.



Reign Dance Company is an up and coming dance studio in the West Eugene area of Oregon. Reign Dance Co. will open its doors in May 2016, and is excited to bring an opportunity for affordable, welcoming, and quality dance instruction! Our mission is to provide students with a supportive environment to learn and grow, while also participating in other life passions, like high school sports and community involvement.
Reign offers dance classes, camps, and performance groups for students of all ages - ranging from preschool and younger to collegiate and adult classes. Whether you are interested in jazz, hip hop, contemporary, ballet, etc., you can find a class that's just right at Reign Dance Co. We also offer Insanity, PIYO, and other workout classes!
Reign Dance Company is composed of 7 performance groups, varying in age and skill level:
Royal Tots (Preschool, Ages 3-7, Hip Hop & Jazz)
Rebels (Elementary, Ages 7-11, Hip Hop & Jazz)
Rage (Middle School, Ages 11-14, Hip Hop & Jazz) *Audition required
Regal (High School, Ages 15-18, Jazz) *Audition required
Riot (High School, Ages 15-18, Hip Hop) *Audition required
Radiance (Collegiate, Ages 18+, Jazz) *Audition required
Royals (Collegiate, Ages 18+, Hip Hop) *Audition required
Interested in joining one of our performance groups? We will be holding auditions on Saturday, MAY 7TH, 2016. Auditions are required for Middle, High, and Collegiate groups only. All other companies are open for anyone who wishes to participate. All you have to do is register!
Looking to host your own class at the Reign Dance Company studio? We offer rentals for studio space during open hours in our schedule. Contact our owner, Angie Bunday, for more details.
More information on registration, auditions, and our exciting Summer 2016 kids camps will be available on our website.

4355 Commerce Street, Suite 109
(503) 799-1952
http://reigndanceco.com/


Edison Online
Edison Contact Info and Key Staff
1328 East 22nd Avenue
Eugene, Oregon 97403
Office: 541-790-8900
Attendance Line: 541-790-8925
Principal: Tom Horn
Secretary: Nan Robinson
---
---
Edison School
1328 E 22nd Ave
Eugene, Oregon 97403
US


Read the VerticalResponse marketing policy.