Edison Parent Council News
Week of March 6th, 2016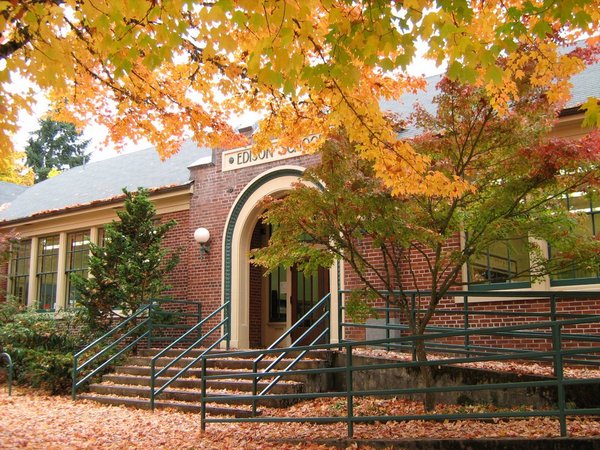 CALENDAR
3/12 (Sa) Spring Art Walk, Laurelwood Golf Course, 7-11 pm ***FREE CHILDCARE PROVIDED 7-10:30 PM***
3/15 (T) Parent Council Meeting, 6:30 - 8pm, Edison Library (Better Oregon, Edison School Building Plans)
3/18 (F) NO SCHOOL, Planning Day
3/21 - 3/25 (M-F) SPRING BREAK, No School
4/18-4/22 (M-F) Ocean Week



COMING UP
---
Spring Art Walk 3/12 at Laurelwood Pub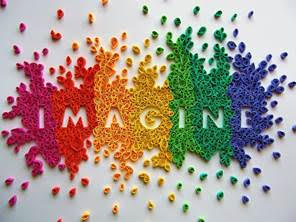 The event you have all been waiting for! The 2016 Art Walk Fundraiser... 7-11PM March 12th at the Laurelwood Golf Course Pub. This year's theme is "Imagine". We will have music and dancing, food and drink, and our auction will be featuring art from local artists, creations from our students, event packages! Pre-sale tickets are $20/person and will be sold in the school entry THIS WEEK prior to the event. Tickets at the door will be $25/person. This year we will be providing FREE sitter service at Movie Night at Edison's gym from 7PM-10:30PM. Questions, please contact Jennifer Ensminger at jennifer.ensminger@brightstarcare.com.
FREE KID CARE for Art Walk night!
Drop your kids off at the Edison Elementary cafateria for popcorn and a G rated movie. From 7PM to 10:30PM, the ladies from Pi Beta Phi will be providing kid care. Children must be potty trained. Pi Beta Phi is a sorority on the UO campus and participate in community service throughout Eugene. Several of the ladies volunteering for this event volunteer at Edison elementary regularly as a part of our Champions Are Readers program where they tutor students. They all have completed the 4J background screen and have some form of childcare experience. Sign up at ticket sales in the office this week during morning drop off!

Parent Council Meeting Next Week! Wednesday 3/16.

Mark your Calendars! Agenda items include a presentation from Jon Lauch, 4J Facilities Director, on the Edison school building and district planning process for the bond measure, AND a presentation and Q&A with our very own John Benson, 3rd grade teacher extraordinaire, on the Better Oregon Campaign. Please plan to join us for these important discussions! 6:30 - 8pm in the Edison Library. Hope to see you there! As always, free childcare will be provided.
VOLUNTEER NEEDS
---
Garden Club Meets Each Monday (weather permitting)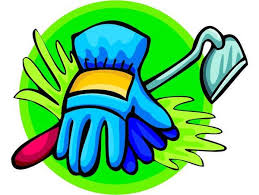 Garden Club is in Need of Parent Volunteers every Monday 11:30-12:15, Come out and do fun and creative activities with students in the garden. Think, garden tours, making a garden snake out of found objects, playing music, reading a book aloud or working with clay. If you are interested in this brief but meaningful chance to volunteer in the garden we would so love to have you. contact Patricia at 541-686-6117 or donohue@4j.lane.edu Thanks and happy gardening!

This week's offering if we have enough volunteers: Garden Tours, Music, Reading, Snake with Lids, Card Making, Chess & Checkers!
Toucan Times
Toucan Times Submissions are NEEDED this week! Please consider submitting something for the March issue of the Toucan Times. This month's theme is "Feeling Lucky!" Submit a short story, a poem, jokes, a recipe, drawing, or a valentine's wish for someone special. Drop off items in the Toucan Times box in the office or email to ethanme333@gmail.com.
Art Walk Volunteers Needed!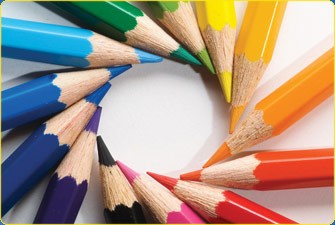 Art Walk Volunteers Needed! "Imagine" how much fun this could be... please consider signing up for one or more spots to ensure this fundraising event is a success! There are a variety of jobs and time slots available - take a look and see if you can help! http://www.signupgenius.com/go/20f0b4ea5a72ba1f85-2016


Team Money Coordinator Needed!
Coordinator of TEAM MONEY needed! Team Money helps with all ticketing and money collection for the Carnival & Art Walk. Emily Proudfoot has been the Team Money Coordinator Extraordinaire for a number of years, but this is her last year at Edison. We need a new volunteer to take the lead on all things pertaining to the collection of money at Edison events. If you are interested in learning more about this very important role please contact Emily Proudfoot at emilyproudfoot@comcast.net.
FUNDRAISING
---
Wine Donations for the Art Walk Wine Wall!!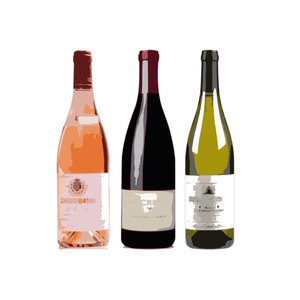 Would you consider donating wine to the Art Walk wine wall? Sundance Wine Cellar is offering a 20% discount to Edison families who purchase wine for the wine wall. Like last year, they will store the wine at their location and then we will pick it up in the days ahead of the event. Questions, contact Emily Uhlman at vuillaume80@hotmail.com
THANK YOU for your support!
---
THANK YOU'S
Spotlight on the staff!
Every week we are going to feature one of our amazing support staff members! They are a valuable part of the Edison community and often the unsung heroes who help make our school the wonderful place it is!
Get to know education assistant
Heather Wilson!
How many years have you been at Edison? I have been at Edison for 4 years.

What's the best part of your job? The students. I feel so grateful to work with such magnificent kids. I love connecting with kids and seeing them grow from year to year.

What's your favorite thing about Edison? I love the community. The parents, students, and staff.

What do you like to do in your free time? I love to spend time with my family and friends. I also love to read and drink tea.

"Heather is the best! She is really nice and really funny."- Harlow Garrison, first grade
Edison Contact Info and Key Staff
1328 East 22nd Avenue
Eugene, Oregon 97403
Office: 541-790-8900
Attendance Line: 541-790-8925
Principal: Tom Horn
Secretary: Nan Robinson
---
---
Edison School
1328 E 22nd Ave
Eugene, Oregon 97403
US


Read the VerticalResponse marketing policy.