Edison Parent Council News
Week of April 10th, 2016

CALENDAR
---



4/13 (W) Teacher Appreciation Lunch

4/18-4/22 (M-F) Ocean Week!

4/19 (T) 6:30-8pm PARENT COUNCIL MEETING, Edison Library

5/2 - 5/6 (M-F) Teacher Appreciation Week

5/5 (Th) Edison Little Free Library installation celebration and children's book collection (after school)

5/6 (F) NO SCHOOL (Planning Day)
VOLUNTEER NEEDS
---

Ocean week is just one week away!
There are still volunteer slots available for all of the activities below. Please help if you can. Thanks to everyone who has already signed up!
Decorating the school Friday, April 15th, after school ***Free childcare provided*** Sign-up sheet in lobby, or contact Mandy Beall at mandy_beall@yahoo.com

Photography Looking for one parent per grade to help get photos of every student, plus any additional photos of ocean week events to go in Friday's slideshow! Sign-up sheet in lobby or contact Eric Evans at eric@ericevansphoto.com or Mandy Beall at mandy_beall@yahoo.com

Squid dissection (5th grade ONLY) Tuesday, April 19th, 1 – 2pm, 5th grade classrooms Sign-up sheet in lobby or contact Kari Davidson at karidavidson@yahoo.com

Squid dissection and/or serving calamari (2nd and 5th grades) Thursday, April 21st, 12:45 – 2:45 pm, cafeteria Sign-up sheet in lobby or contact Kari Davidson at karidavidson@yahoo.com

Sushi making (4th grade) Friday, April 22nd, 8:20 – 10:30am, cafeteria Sign-up sheet in lobby or contact Mandy Beall at mandy_beall@yahoo.com



First Grade Families

First Grade Families--Thank you to those who have already signed up to bring an item for the April Teacher/Staff Appreciation Luncheo n. There are still a few slots to fill so please follow the link below to sign up to bring something on Wednesday, April 13th. Thanks! www.SignUpGenius.com/go/60B0D45A8A92FAA8-teacherstaff1


Green Parent Team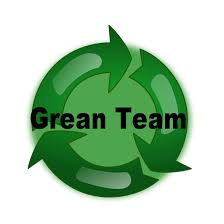 Green parent team volunteers needed! Edison is receiving $500 for Merit Status by Green Schools that needs to be invested into "green updates" at our school. To volunteer, please email: andrea.leiserowitz@gmail.com.



COMING UP
---
Next Step E-Cycling Competition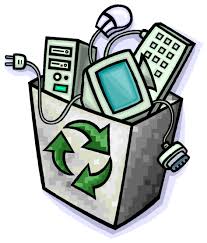 Throughout the month of April, Next Step will hold an e-cycling competition. There is a box in the front hall to collect any of your old electronics items - nothing is too big or too small! For very large items, call Next Step directly and tell them you are with Edison! The school with the highest weight of donations wins! Old toys, computer parts, appliances....bring them in!


COMMUNITY EVENTS
---
Class Size Efforts Continue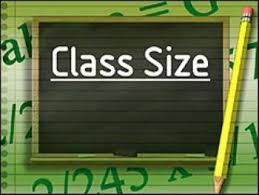 Plan to attend the 4J Budget Meeting Monday, May 9th from 6-7pm at the district offices at 200 N Monroe Street. Join concerned parents from across the district to share our concerns about class size and show decision makers that elementary parents across the community are unified with teachers on this issue. Our strongest speakers will present the message and our coalition will stand in support. Please bring friends, family and parents from your school to this event. All are welcome and encouraged to participate. For info see http://facebook.com/events/1009469789106290

Meet at 6:45pm in the lobby for a brief, pre-meeting organizing session. Sign up to let us know you will be participating (as speaker or supporter) at http://www.signupgenius.com/go/409084fa5ab2ba13-speak

Save the date! Opportunity for Community Input
Eugene School District 4J is beginning a strategic visioning and planning process to develop a 3- to 5-year guiding plan. The plan will reflect what our community wants our school system to look like and where the district's limited resources should be targeted to best support student success. The resulting district vision and plan will be presented to the school board and the public in fall 2016. Input is critical to the success of this planning process, so please plan to attend one of these remaining Community Input sessions to share your thoughts...

• April 21 at 7 p.m.: Second Public Session (Bertha Holt Elementary School)
• May 12 at 7 p.m.: Third Public Session (North Eugene High School)
• June 2 at 7 p.m.: Fourth Public Session (Roosevelt Middle School)


From the Edison Garden.....
We have a few important dates for you Edison parents! Help out with one of the upcoming work sessions for the UO class to work on the Tasting Stand and Outdoor Classroom (seat wall).
It would be great if you could come to some of the sessions with your kids. There will be lots to do ... including the use of power tools!
Saturday 4/23
Sundays 5/8 & 5/22
All sessions are from 10am - 1pm
Let me know if you have a special interest in any part of the project -- framing, sheathing, siding, doors, windows, trim, roofing ... ! Contact Lorri for more information at lorri@rowellbrokaw.com

THANK YOU
---
Spotlight on the staff... Get to know Kinder Instructinal Assi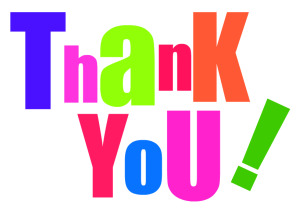 stant Sonia Barnes!
Q: How long have you been at Edison? A: This is my fifth year at Edison.

Q: What is the best part of your job? A: The best part of my job is working with the kids. I love it when you see something click with a child or when you see them getting the confidence they need to try something they were afraid to try.

Q: What is your favorite thing about Edison? A: Edison has such great staff, families and community that makes it such a great place. Having people volunteer as much as they do at Edison is just amazing to me. The school would not be able to do half of what we do without our community.

Q: What do you like to do in your free time? A: Free time? When you work in a school, who has free time? When I am not recovering from the week, I love spending time with my family, walking/hiking, traveling and trying new things.
---
Edison Online
Edison Contact Info and Key Staff
1328 East 22nd Avenue
Eugene, Oregon 97403
Office: 541-790-8900
Attendance Line: 541-790-8925
Principal: Tom Horn
Secretary: Nan Robinson
---
---
Edison School
1328 E 22nd Ave
Eugene, Oregon 97403
US


Read the VerticalResponse marketing policy.