Edison Parent Council News
Week of January 10, 2016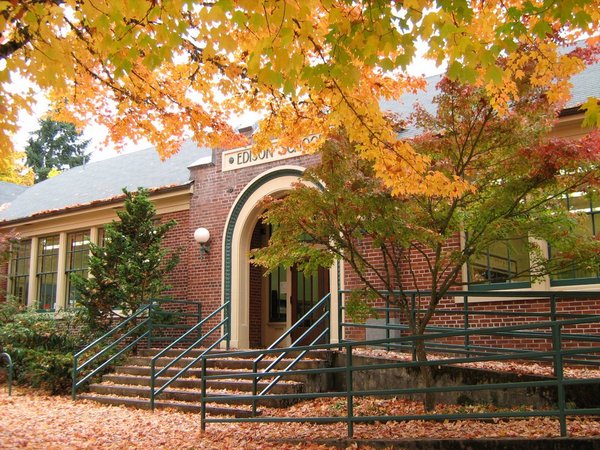 CALENDAR
---
1/18 (M) No School; Martin Luther King, Jr. Day
1/19 (T) Parent Council Meeting, 6:30 - 8pm - Hope to see you there!
1/20 (W) Teacher/Staff Appreciation Lunch
1/20 (W) Art Walk Planning Meeting; Laurelwood Golf Course
1/29 (F) No School; Grading Day
2/11 (Th) Cafe Alva Talent Show
2/15 (M) No School; President's Day
2/26 (F) Project Fair; 6:30 - 7:30pm
3/12 (Sa) Spring Art Walk, Laurelwood Golf Course
---
COMING UP!
---
Teacher Appreciation Luncheon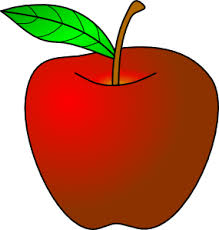 Third Grade Families - January is your month to host the Teacher/Staff Appreciation Luncheon. The luncheon will be held on Wednesday, January 20th. Please follow the link below to sign up to bring something. http://www.SignUpGenius.com/go/60B0D45A8A92FAA8-teacherstaff


Edison Chinese Language and Culture After-School Club Fridays, 2:55pm-4pm, January 8 - February 26

http://blogs.uoregon.edu/clcc/ The Language Teaching Specialization (LTS) MA program at the University of Oregon, Dept. of Linguistics is continuing to offer a free Chinese language and culture club at Edison on Fridays. In Winter the theme will be 'Let's travel through China!' Class sessions are taught by bilingual native Mandarin speakers who are current graduate students in the MA program. The club includes both Chinese language (Mandarin) and culture-related content and activities, and is taught in a bilingual format (i.e. this is not an immersion course). Both novice and heritage speakers of Chinese are welcome. Sessions follow the University quarter system. This club is open to up to 15 children each term from grades 3-5 (ages 8-11). Please contact Keli Yerian for more information, to register, or for questions: yerian@uoregon.edu
Art Walk Planning Meeting
January 20th, 7-8PM at Laurelwood Golf Course. If you would like to be a part of the planning process or coordinate a classroom activity please come to this planning meeting! Snacks will be provided.
ANNOUNCEMENTS
---
Tale Spinners After School Opportunity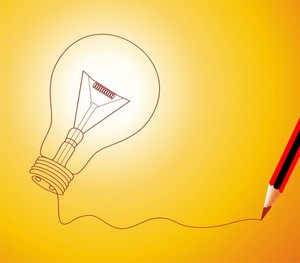 Do you have a student who loves to tell stories? Check out the new fall after-school program for Edison 3rd, 4th, & 5th graders! Tale Spinners Tuesdays at Edison This group is all about discovery of the wonder of words. Sessions include action packed word-play, oral and written storytelling, exploration of poetry, engaging crafts, and games. Taught by Sallie Vandagrift of the Salmon House Writers Workshop. When: Tuesdays, from 3 p.m. to 4:30 p.m. January 19th through March 8th (classroom number to be announced.) Tuition is $95 per student. All class materials are included. Space is limited. To sign up please contact Sallie at: http://salmonhousewriters@gmail.com or call (541) 326-6112.
Art Walk Classroom Baskets
We Need Your Help! Themed baskets will be auctioned off as part of the upcoming Spring Art Walk on March 12th. During January, we are soliciting donations of theme-appropriate items or cash to be applied to a collective gift card. Items can be dropped off with your classroom teacher, while cash should go in collection envelopes in the office.
Kindergarten – Let's Make Art (art supplies)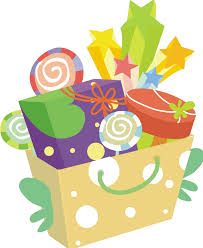 First Grade – Dining Out (gift cards to local restaurants)
Second Grade – Family Game Night (board or card games)
Third Grade – Go Ducks! (all duck related paraphernalia)
Fourth Grade – Reading is My Favorite (favorite kid chapter books)
Fifth Grade – Home Improvement (small tools or items for tackling home projects)
Due date for all items is Friday, January 29th. Show your support for your kiddos grades to help make the baskets something worthy of a large purchase price at the Auction. Questions contact: Tricia Berg at http://tberg@pivotarchitecture.com
Toucan Times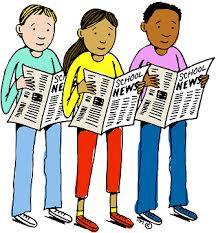 Get your name in the Toucan Times! Every month we will be collecting poems, stories, drawings, word puzzles, jokes, interviews, and recipes with a common theme. January's theme is "New Beginnings" Please bring your submission to the "Toucan Times Mail Box" in the front office or send to ethanme333@gmail.com. Please label your submission with your full name, teacher and grade so we can keep track of who is submitting items. Cutoff date for January's issue of the Tucan Times is January 15th. The Toucan Times will be distributed the last week of each month.


FUNDRAISING
---
2015 Fall Fundraiser Recap: Coffee, Tea, & Chocolate!
The hard work of our students, parents, teachers and volunteers paid off by raising over $6,000 to support literacy programs at Edison!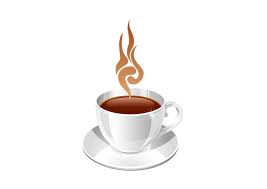 Doesn't it feel good to know that your morning cup of coffee or your favorite chocolate treat paid off for the students at Edison? Edison students sold over $13,000 worth of chocolate, coffee, tea and mugs which translates into over $4,900 of profit for our school. (We make 25-60% profit depending on the product.) In addition to money raised by selling goodies, we also brought in over $1,800 in straight donations. Thank You!

Although everyone worked hard, Carrie Ann and Susan's 5th grade classes sold the most and will get to celebrate with a hot cocoa party with Principal Tom. Thanks to the families in the 5th grade for such amazing sales!

One of the great things about this fundraiser is our opportunity to partner with local businesses. For quite a few years we have worked with Café Mam, Euphoria, and J-Tea to offer these fine products. They give us generous discounts and are easy and fun to work with, and it feels good to support and be supported by these local businesses. The next time you have contact with any of them, please let them know how much you appreciate what they do for our school.

A BIG THANK YOU to parents and families for all the help you gave your child in selling and distributing products. Thanks too to all the volunteers who helped tabulate, pack and distribute the orders. It couldn't be done without the hard work of parent volunteers! If you have suggestions or comments about this year's fundraiser, or would like to help next year, please contact Jen Thoennes at http://pighart@hotmail.com.
Some 2015 Fall Fundraiser Fun Facts...We sold:
325 bags of coffee or about 1,300,000 coffee beans
over 390 pounds of chocolate products and
enough tea to make 4850 cups!
Most ordered product: French Roast Coffee (164lbs)
Most ordered chocolate: Cocoa (122)
Dark Chocolate consistently sells more than milk chocolate
THANK YOU!!!
---

Edison Online
Edison Contact Info and Key Staff
1328 East 22nd Avenue
Eugene, Oregon 97403
Office: 541-790-8900
Attendance Line: 541-790-8925
Principal: Tom Horn
Secretary: Nan Robinson
---
---
Edison School
1328 E 22nd Ave
Eugene, Oregon 97403
US


Read the VerticalResponse marketing policy.