Edison Parent Council News
Week of November 22, 2015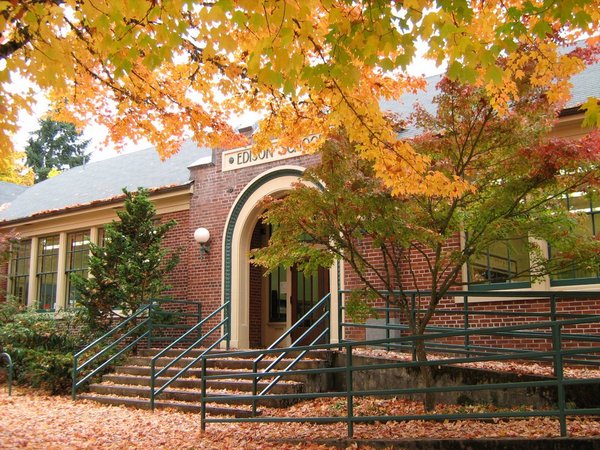 Have a wonderful week filled with family & friends!
CALENDAR
---
11/23 (M) Health Screening
11/23 (M) Early Release, 12:00 pm; Parent Teacher Conferences
11/24-25 (T, W) NO SCHOOL; Parent Teacher Conferences
11/26-27 (Th, F) NO SCHOOL; Thanksgiving Break
11/30 (M) Time of Sharing food drive begins!
12/1 (T) Edison Eat Out at Wild Duck Cafe
12/11 (F) Time of Sharing food drive ends. All donations must be received by this day.
---
COMING UP
---
Time Of Sharing Drive Begins Monday, Nov. 30th
Many Edison families depend on school meals and resources. This drive supports these families over the winter break. Here are some ways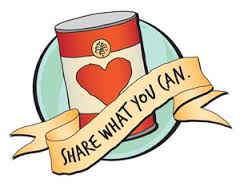 you can help: 1) Gift cards (e.g., for grocery stores, restaurants, or gas stations), checks, or cash can be given to Nan in the office. 2) Sealed non-perishable food or toiletries can be donated to boxes in your child's classroom. A flier with more details will be sent home after Thanksgiving break. If you have any questions contact Kari Primo-Liddy at primoliddy@gmail.com. Thank you for working together to support our Edison families over the holidays!

Eat Out at Wild Duck Dec 1st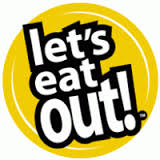 Hungry? Dine Out for Edison on Tuesday, December 1st, 2015 at Wild Duck Cafe! Enjoy dining out for breakfast, lunch or dinner! Bring an Edison flyer to the Wild Duck Cafe located at 1419 Villard Street and dine from 8am till Midnight. A portion of the proceeds from your table will be given to Edison. You can call 541.485 3825 for reservations. Flyers will be made available in the front office, in the box at the kiosk in front of school, and in backpacks on Monday Nov 30th.


OBOB Participant Update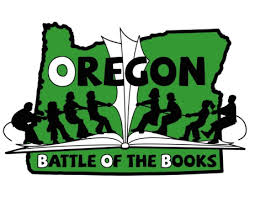 Thank you to all the students who have signed up to participate in this year's OBOB Event! Teachers are currently finalizing their classroom's OBOB teams. Once all the classroom teams are finalized, an orientation packet will be emailed to the parent email address from the sign-up form. The packet will include a general timeline of events, meeting schedule, general OBOB information, and school battle information. Be on the lookout for the OBOB Orientation email coming to you soon! In the meantime, encourage your child to start/continue reading the great OBOB books!

The booklist can be found at: http://oboblsta.pbworks.com/w/file/98091359/3-5%20Annotated%20List%202016.doc

If you have any questions, you can contact Katie at quoiamama@gmail.com.
VOLUNTEER OPPORTUNITIES
---
Garden Volunteer Opportunities
Help grow the fantastic Edision Schoolhouse Garden! We need help from partents with the construction of a concrete slab for the new tasting stand. The Schoolhouse Garden has received a City of Eugene Neighborhoods grant to build a tasting stand in teh garden. We have excavated and imported gravel for the concrete slab. Next we will install framework and reinforcing and then pour the slab. We would love some help from parents with skills in these areas! Please contact Lorri or Robin at uschoolhousegarden@gmail.com.
FUNDRAISING
---
COFFEE! TEA! CHOLOCATE! OH MY!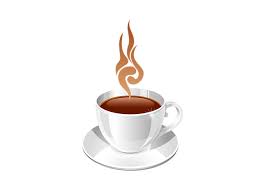 We're heading into the home stretch of our fall fundraiser and this weekend is your big chance to sell! Why not bring your fundraising envelope to your Thanksgiving or family gathering to get a few more orders? Your family and friends will be happy to have the chance to order delicious treats that will be delivered just in time for the holidays. Orders are due Nov 30-Dec 4 and will be delivered Dec 15. Best of all? This fab fundraiser supports reading programs at Edison and local businesses. Win-Win!
COMMUNITY EVENTS
---

Do you have a student planning to attend Roosevelt Middle School in the future? If so, you may be interested in creating safe routes for students to bike and walk to the new school. The district received $1 million in 2013 bond funds for Safe Routes to Schools (SRTS)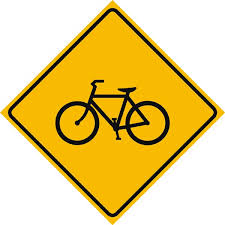 projects districtwide. Parents can help encourage the district to use some of those (or other) monies to support SRTS improvements at Roosevelt. Recommendations made by some 4J parents, include Bob Passaro, member of the City of Eugene bicycle/pedestrian advisory committee, include improvements to key access points such as the E. 24th bike lane. There are concerns that the bike lane on E. 24th is in a narrow "door zone" of parked cars. There may be opportunities to address this and potentially other safety concerns with respect to accessing Roosevelt, but they are not slated to be addressed at present unless the Roosevelt project is prioritized and there are sufficient funds. Parents interested in this issue and expressing support for these or other Roosevelt walking and biking safety improvements can respectfully reach out to the school board and Superintendent Balderas at board@4j.lane.edu and balderas_g@4j.lane.edu.
THANK YOU'S
---
Thank

you to Carmen Robinson, Sarah Campbell, Tricia Berg, Jennifer Ensminger, Jennifer Smith, Mark Szymanski, Lisa McMaster, Michele Jones, Emily Uhlman, Vanessa Straus, Maureen Sherman, Audry Dungan, David & Kimberly Berger, Anne Miskis, Helen Chu, Audrey Betenson, and Tasha Hennings for the delicious spread of food that was brought in on Wednesday for the teachers and staff! And thank you to Corrine Ginet-Yeager for the beautiful flowers! Please know that the teachers and staff really appreciate it!!

REMINDERS
---
Lost and Found

Lose So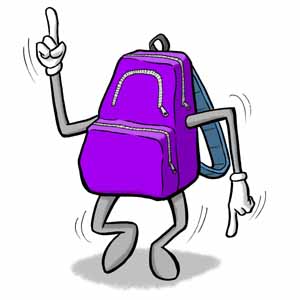 mething? Please see this important message from the Edison Office. The Lost & Found is overflowing with coats and jackets that you have lovingly purchased for your students. If you suspect that some item of clothing is missing from your household (or even if you hadn't noticed) please stop by and take a look. Please remember to put your child's full name on their jackets and coats. This way we will be able to assist in reuniting clothing and students! Thank You!

Edison Online
Edison Contact Info and Key Staff
1328 East 22nd Avenue
Eugene, Oregon 97403
Office: 541-790-8900
Attendance Line: 541-790-8925
Principal: Tom Horn
Secretary: Nan Robinson
---
---
Edison School
1328 E 22nd Ave
Eugene, Oregon 97403
US


Read the VerticalResponse marketing policy.