Edison Parent Council News!




Week of May 1, 2016
CALENDAR
---



5/2 - 5/5 (M-Th) Teacher Appreciation Week

5/5 (Th) Edison Little Free Library installation celebration and kid's book collection (after school)

5/6 (F) NO SCHOOL (Planning Day)

5/15 (Su) Edison Eat Out: Pizza at Provisions

5/17 (T)

Parent Council Meeting

5/18 (W) Edison Jogathon

5/24 (T) Edison Eat Out: Yogurt Extreme

5/30 (M) NO SCHOOL, Memorial Day


THIS WEEK
---
Teacher Appreciation Week is this week!



Our theme this year is "Thanks for Making Our Future Bright!". Each grade level teacher will have a vase and a basket in their room. Children are encouraged to bring in 1) a few flowers, 2) fruits or veggies, and 3) a personal note anytime throughout the week. There will also be a large sunshine outside each classroom. The students are encouraged to write one word or a short phrase expressing how their teacher brightens their future.

Please encourage your children to include non-grade level teachers that they may not see everyday. There will be vases and baskets placed in convenient locations to include these teachers as well.

In addition, the kinders will be hosting the luncheon on Wednesday, May 4th. Kinder families there are still a few slots available. Please follow the link to sign up to bring in an item. http://www.signupgenius.com/go/60b0d45a8a92faa8-teacherstaff3

Also, we are collecting tea and specialty instant coffee to create a "tea and coffee bar" for the teacher's to enjoy throughout the week. Please bring in your donations and leave them in a bag behind the front desk.

(Shhh...as an extra surprise, we have lined up a few additional perks for our teachers and staff. Thanks to Rob Cohen, the teachers will be receiving a gift certificate to Falling Sky. There will also be chair massages available on Wednesday and Friday to help them relax and de-stress!)
COMING UP
---


Save the Date: Edison Jogathon is May 18!
Mark your calendars for the 2016 Edison Jogathon! Look for info coming home in your child's backpack soon!

FUNDRAISING
---

eScrip earnings are DOWN! It's time to do your spring eScrip check and get them back UP!
Have security breaches led to the cancelation of any of your credit or debit cards? Have you gotten a new credit or debit card since your last eScrip check-in? If so, please take 2 minutes to visit escrip.com and update your cards!
How To:
From the homepage, go to "My eScrip" in the top right corner, enter your username and password, then click on "My Cards & Phone Numbers." If the last four digits of the cards shown are still valid, you're good to go. If not, delete any old cards and add new ones. Just the account number is needed; no expiration date or security code.

Benefit- Mobile
Next Time You are at Target or Starbucks, Use this App to Earn Bucks for Edison School!
Benefit Mobile is an innovative new way to earn big bucks for Edison School. Donations between 3%-20% are made instantly to Edison when you buy a gift card on your mobile phone from one of 80+ participating merchants, including Target, Amazon, REI, Whole Foods and Old Navy. You can instantly buy and redeem gift cards for yourself or send gift cards to others.
* Get the free app at benefit-mobile.com/consumer
* Set up your account and buy gift cards to redeem yourself or to give as gifts. Use in store or online!
* Watch the earnings add up right on the app!
Go here to see the complete list of participating merchants: https://www.benefit-mobile.com/our-retailers



VOLUNTEER NEEDS
---
Kinder Families - Help with the Teacher & Staff Appreciaion Lunch!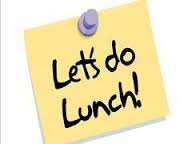 During Teacher Appreciation Week, the kinder families will be hosting the Teacher/Staff Appreciation Luncheon which will be held on Wednesday, May 4th. Please see the link below to volunteer to bring an item for the luncheon.Thanks!
http://www.signupgenius.com/go/60b0d45a8a92faa8-teacherstaff3
From the Edison Garden
We have a few important dates for you Edison parents! Help out with one of the upcoming work sessions for the UO class to work on the Tasting Stand and Outdoor Classroom (seat wall).
It would be great if you could come to some of the sessions with your kids. There will be lots to do ... including the use of power tools!
Sundays 5/8 & 5/22 - All sessions are from 10am - 1pm
Let me know if you have a special interest in any part of the projects -- framing, sheathing, siding, doors, windows, trim, roofing ... ! Contact Lorri for more information at lorri@rowellbrokaw.com.

---

Shout out to all Edison parents to help us locate and notify incoming kindergarteners for 2016-17! If you are an Edison parent of a new kinder OR know parents of a new Edison kinder OR have noticed neighborhood kids who appear to be of kinder age for next school school year, please let us know. Nan is registering students, distributing enrollment packets, and answering questions. Kinder Orientation Day is for all enrolled kindergartners. It will be on May 26th from 8:30 - 9:30 a.m. Please bring your kinders with you and be sure to arrive promptly.



Room 10/Kindergarten Robot Alphabet Book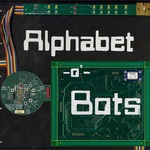 Don't miss your chance to own a copy of Room 10 kindergarten's awesome Robot Alphabet book! The class had so much fun making robot letters and would love for you to share their work with as many fellow young readers as possible. We have had the book printed by an independent book publisher and paperback copies can be ordered for $15. A proof of the book (a few minor adjustments have been made for the final copy) is in the office if you would like to see it before purchasing. Nan will be taking orders and payment. Stop by and take a look--they did an excellent job and are very proud of their work.




COMMUNITY EVENTS
---



Edison Little Free Library Unveiling Party THIS Thursday
Come join us after school at 2:45 on Thursday, May 5 for the unveiling and dedication of Edison's very own Little Free Library! Families are invited to bring a book (or take one!). In line with the farm theme of the LFL, we will offer fruits and veggies to snack on. Celebrate the contributions of the Edison community and neighbors who helped make it possible: Bill Aspegren, Al Couper, Connie Van Flandern and MANY students who donated their spare change!
Don't miss your chance to make a significant impact in the lives of our local schoolchildren.
Saturday, May 14th spend 2 hours you won't forget helping produce 10,000 meals for local children who face food insecurity! It's 2 hours you'll never forget! There are two ways people can participate. 1) Sign up for the event itself on Saturday May 14th 10am-12pm by registering at www.generosityfeedseugene.org. This is especially great for families as kids 3 and up can help alongside their parents. 2) We need about 40 people to help set up the event on Friday evening May 13th from 6pm-8pm. To help with setup, email Aaron Box at contact@harlowserves.com

Class Size Efforts Continue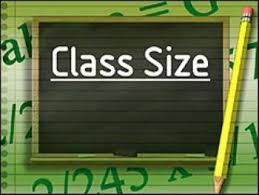 Plan to attend the 4J Budget Meeting Monday, May 9th from 6-7pm at the district offices at 200 N Monroe Street. Join concerned parents from across the district to share our concerns about class size and show decision makers that elementary parents across the community are unified with teachers on this issue. Our strongest speakers will present the message and our coalition will stand in support. Please bring friends, family and parents from your school to this event. All are welcome and encouraged to participate. For info see http://facebook.com/events/1009469789106290

Meet at 6:45pm in the lobby for a brief, pre-meeting organizing session. Sign up to let us know you will be participating (as speaker or supporter) at http://www.signupgenius.com/go/409084fa5ab2ba13-speak

Save the date! Opportunity for Community Input
Eugene School District 4J is beginning a strategic visioning and planning process to develop a 3- to 5-year guiding plan. The plan will reflect what our community wants our school system to look like and where the district's limited resources should be targeted to best support student success. The resulting district vision and plan will be presented to the school board and the public in fall 2016. Input is critical to the success of this planning process, so please plan to attend one of these remaining Community Input sessions to share your thoughts...

• May 12 at 7 p.m.: Third Public Session (North Eugene High School)
• June 2 at 7 p.m.: Fourth Public Session (Roosevelt Middle School)
---
Edison Online
Edison Contact Info and Key Staff
1328 East 22nd Avenue
Eugene, Oregon 97403
Office: 541-790-8900
Attendance Line: 541-790-8925
Principal: Tom Horn
Secretary: Nan Robinson
---
---
Edison School
1328 E 22nd Ave
Eugene, Oregon 97403
US


Read the VerticalResponse marketing policy.