Edison Parent Council News!




Week of May 15, 2016
CALENDAR
---



5/15 (Su) Edison Eat Out: Pizza at Provisions

5/17 (T)

Parent Council Meeting

5/18 (W) Edison Jogathon

5/24 (T) Edison Eat Out: Yogurt Extreme

5/30 (M) NO SCHOOL, Memorial Day

6/2 (Th) Move Up Day

6/10 (F) NO SCHOOL (Grading Day)

6/14 (T) Edison End of Year Popcicle Social, 6:30 - 8pm, Edison Playground

6/15 (W) 5th Grade Celebration, 5pm
---
THIS WEEK
---
Hungry? TODAY is the Edison Pizza Party & Fundraiser at Marche Provisions
!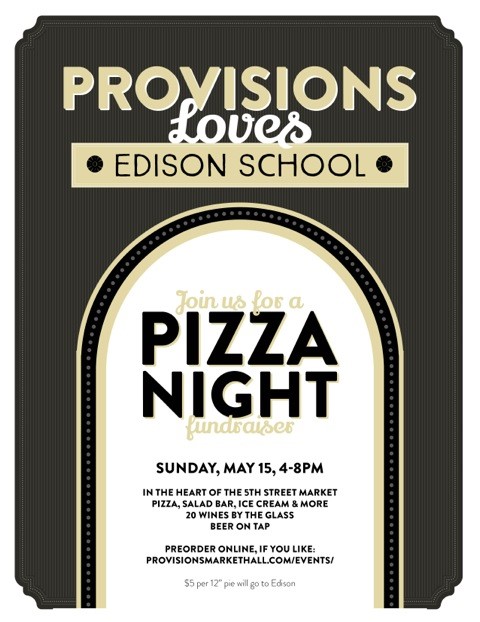 You can pre-order your pizzas to help the kitchen at Provisions plan for our event, but it's not required. This is a great opportunity to have a large gathering. Rain or shine there are plenty of seating options so there are no restrictions on the number of people. Edison will receive $5 from Provisions for every medium pizza ordered (regardless if it's pre-ordered) and there are a ton of other food options for every dietary restriction. Follow this link to pre-order: http://provisionsmarkethall.com/event/edison-elementary-school-fundraiser/

Next, mark your calendars for some fro yo at Yogurt Extreme on May 24th! More info soon on that event.



Please Plan to Attend!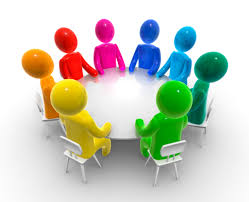 The LAST parent council meeting is coming up on Tuesday, May 17th from 6:30 - 8pm in the Edison Library! We'll be acknowledging all of the hard work that's been done this year, and doing important planning for next year - your input would be a big help. On the agenda:
The OR Outdoor School initiative

New ideas for media-based fundraising

Next year's art walk vision

Planning for events next year

Vote in new Parent Council and Site Council leadeship

Hope to see you there! Let's have a great turnout for this last meeting! As always, free childcare and delicious snacks are provided.


Edison Jogathon is May 18!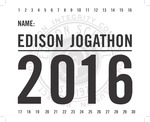 The famous Edison Jogathon is THIS WEDNESDAY, May 18th! Only a few more days to get your friends, family and neighbors to make pledges! Our goal is to raise $40,000 this year. As a reminder, we have a new online option for collecting pledges - check it out at https://donatenow.networkforgood.org/2016edisonjogathon and send the link out to family and friends. We are making a big sprint to the finish - every nickel counts - we can do it, Edison! To sign up and help your class, see the links below. Thank you!!!

VOLUNTEER NEEDS
---
Calling All 4th Grade Families!!

The 5th grade parents need your help!! The idea is that 4th grade parents have the opportunity to see what the celebration entails while they help set up and serve refreshments. This will give the 5th grade parents the opportunity to enjoy the celebration with their 5th graders. Let's start a new tradition at Edison! If you are available to help please contact Wendrika at: wendrika77@gmail.com.Thank you for paying it forward!



Kindergarten Orientation
We are looking for a few volunteers to help check in and do nametags for the kindergarten orientatoin on May 26th. Volunteers needed from about 8:15 - 8:30. Contact Mimi Kato at
mmkato@uoregon.edu
if you are able to help. Thanks!

From the Edison Garden
We have one work session remaining on Sundays 5/22 - from 10am - 1pm for the UO class to work on the Tasting Stand and Outdoor Classroom (seat wall). If you have a special interest in any part of the projects -- framing, sheathing, siding, doors, windows, trim, roofing please let Lorri know. You can contact her at lorri@rowellbrokaw.com.




FUNDRAISING
---
eScrip earnings are DOWN!

It's time to do your spring eScrip check and get them back UP!
Have security breaches led to the cancelation of any of your credit or debit cards? Have you gotten a new credit or debit card since your last eScrip check-in? If so, please take 2 minutes to visit escrip.com and update your cards!

How To: From the homepage, go to "My eScrip" in the top right corner, enter your username and password, then click on "My Cards & Phone Numbers." If the last four digits of the cards shown are still valid, you're good to go. If not, delete any old cards and add new ones. Just the account number is needed; no expiration date or security code.

Benefit- Mobile
Next Time You are at Target or Starbucks, Use this App to Earn Bucks for Edison School!
Benefit Mobile is an innovative new way to earn big bucks for Edison School. Donations between 3%-20% are made instantly to Edison when you buy a gift card on your mobile phone from one of 80+ participating merchants, including Target, Amazon, REI, Whole Foods and Old Navy. You can instantly buy and redeem gift cards for yourself or send gift cards to others.
* Get the free app at benefit-mobile.com/consumer
* Set up your account and buy gift cards to redeem yourself or to give as gifts. Use in store or online!
* Watch the earnings add up right on the app!
Go here to see the complete list of participating merchants: https://www.benefit-mobile.com/our-retailers
COMING UP
---
Popsicle Social-Save the Date!!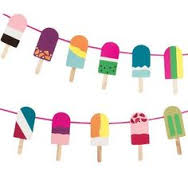 This year, Parent Council is putting on an End Of Year Popsicle Social on Tuesday, June 14th from 6:30 - 8pm on the Edison playground! Bring your dinner and have a picnic, or just come to play, celebrate our wonderful school, and enjoy some delicious popcicles! Everyone is welcome - See you there!



THANK YOU'S
---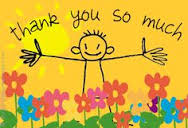 Thank you SO MUCH to our wonderful Parent Council Executive Team for helping with all of the planning and preparations for Parent Council. To Tama Tochihara, our Vice President, Trevor Betenson, Treasurer, Ruth Anne McCormack, Secretary, and Corinne Ginet-Yeager, Volunteer Coordinator....THANK YOU for your time, dedication, great insight and senses of humor this year!

Thank you to Andrea Leiserowitz for coordinating the Ecycling drive with Next Step, and to all the families who donated their old electronics to help Edison and the environment! We really rallied and brought in 782 pounds of e-waste! Great work, Edison!

REMINDERS
---
Kindergarten Registration Help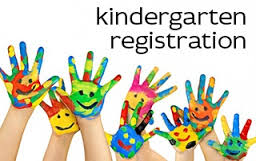 We need your help to locate and notify incoming kindergarteners for 2016-17! If you are an Edison parent of a new kinder OR know parents of a new Edison kinder OR have noticed neighborhood kids who appear to be of kinder age for next school school year, please let us know. Nan is registering students, distributing enrollment packets, and answering questions. Kinder Orientation Day is for all enrolled kindergartners. It will be on May 26th from 8:30 - 9:30 a.m. Please bring your kinders with you and be sure to arrive promptly.



Room 10/Kindergarten Alphabot book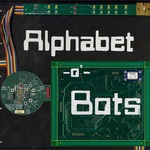 Don't miss your chance to own a copy of Room 10 kindergarten's awesome Robot Alphabet book! The class had so much fun making robot letters and would love for you to share their work with as many fellow young readers as possible. We have had the book printed by an independent book publisher and paperback copies can be ordered for $15. A proof of the book (a few minor adjustments have been made for the final copy) is in the office if you would like to see it before purchasing. Nan will be taking orders and payment. Stop by and take a look--they did an excellent job and are very proud of their work.



COMMUNITY EVENTS
---
May is Bike Month! Check out these two fantastic events going on THIS WEEK!!



The Barn Light-East (545 E. 8th Ave. Ste A Eugene, OR) Friday May 20th, 6:30-8:30 pm
A special presentation and inspiration from local & national experts to help you take the first steps to getting your family on bikes or to take your riding adventures to the next level. Special guest Madi Carlson, Seattle family biking rock star and author of "Urban Cycling" will be there, along with other local experts talking about family bike adventures near and far. Whether you want to figure out how to get your kids to school, do a basic grocery run, or plan an overnight camping trip we'll have some good tips and tricks to share! Social hour mixing, presentation and Q&A. Free event. Food provided. Cash bar. For info: https://www.facebook.com/events/1069695143109882/

Kidical Mass Prince Ride Saturday May 21st, 2pm, Meet at Monroe City Park (10th & Monroe)
Bike decorating (thanks to the UO student group, LiveMove) at Monroe Park then we'll rock out to some Prince tunes as we ride over to Prince Pücklers for some free ice cream! Feel free to dress in whatever themed clothing you think might fit...but definitely something you can dance in. Join us as we welcome Madi Carlson, author of "Urban Cycling" and family biking rock star from Seattle, on this classic Kidical Mass ride. This will be a fun ride for everyone and is part of the May is Bike Month events happening throughout the whole month. Come out and ride with a bunch of great people, play at two playgrounds, dance to some Prince, and have some great local ice cream! Does it get much better? For info: https://www.facebook.com/events/1563196523977585/



Last Opportunity for Community Input
Eugene School District 4J is beginning a strategic visioning and planning process to develop a 3 to 5 year guiding plan. The plan will reflect what our community wants our school system to look like and where the district's limited resources should be targeted to best support student success. The resulting district vision and plan will be presented to the school board and the public this fall. Input is critical to the success of this planning process, so please plan to attend the last Community Input session to share your thoughts...

• June 2 at 7 p.m.: Fourth Public Session (Roosevelt Middle School)


Edison Online
Edison Contact Info and Key Staff
1328 East 22nd Avenue
Eugene, Oregon 97403
Office: 541-790-8900
Attendance Line: 541-790-8925
Principal: Tom Horn
Secretary: Nan Robinson
---
---
Edison School
1328 E 22nd Ave
Eugene, Oregon 97403
US


Read the VerticalResponse marketing policy.