Edison Parent Council News
Week of October 4, 2015

THIS WEEK
*Note: Due to website maintenance issues some of the news items did not get included in the enews sent yesterday, this is the updated version
---
Ready, set, go!
National Walk or Ride your Bike to School Day is this Wednesday morning, Oct. 7th. We will have exciting raffle prizes like a free scooter! Bike or walk in with your family or join a school group - parent volunteers will gather students at Fairmount Park (biking group: 7:50am), the corner of 26th and Columbia (walkers: 8am), and University Park (walkers: 8am). Free local Allan Bros coffee provided to adults who bring a recyclable coffee mug and organic fruit is being generously donated by Market of Choice and Trader Joes.

Edison Reading Olympics is in full swing!
Along with recording minutes read students can recruit sponsors throughout the entire event. Timed reading will end on October 9th. Since it is a no school day it could be good day to bank a lot of time to help the class make it to the podium and raise money for the Library. )Log reading minutes onto the Minute Recording table found on the envelope. Please use a timer or clock. No guessing. Remember, it counts if your parents read to you.) October 10th - Start collecting pledges from sponsors. If you have any questions about this program feel free to contact Tammy Young at entyoung@gmail.com
Last week for Book Exchange!
Please visit the Edison Book Exchange shelf located in the front entry of the school. The Book Exchange is a chance for students to build their reading supply for Reading Olympics and beyond! No need to donate a book to take a book. Edison has had an outstanding number of donations with plenty to go around. Please encourage your student to grab a book, or 2 or 3. Siblings are also welcome to take a book for home. You are more than welcome to keep the books you take or return them when you are finished. Happy Reading!
Final reminder!
Final reminder to update the office of any changes in home or mobile phone and/or physical or email addresses. The student directory will be coming out soon. Please see Nan to make any changes.
Important Date Changes!
Please mark your calendars. Parent-Teacher conferences have been moved from Oct 28, 29, & 30 to Nov 23, 24, & 25. Monday Nov 23rd will be an early release at noon and there will be no school for students on Tuesday Nov 24th or Wednesday Nov 25th. There will be classes on Oct 28, 29, & 30. The Halloween Parade will take place on Oct 30.

VOLUNTEER OPPORTUNITIES
---
Picture Day Volunteers Needed!
We need two volunteers to assist with picture day on October 15th. Volunteers will need to be at school at 8:15 the morning of 10/15 and then stay until all grades have finished getting their pictures taken. As a thank you, you will receive one free Portrait Package! Please see Nan in the Office for more details.
Want to be an Edison Volunteer Librarian?
Each class library time is staffed by wonderful Edison family volunteers. As a class librarian you will read to students, check books in and out, reshelf your class books and help keep the library organized for the next class! If you are interested helping out, please let your student's teacher or room parent know. If you are not able to volunteer during your child's class but would like to help in the library, email Amanda Terhes at jaterhes@msn.com.
COMMUNITY EVENTS
---
Halloween Party at the Y!
Halloween Family Fun at the Eugene Family YMCA on Friday, October 23 from 6-8pm. Festivities will include Face Painting, Harvest Carnival and Bounce House, Crafts, a Spooky Room, a Movie in the Pool and a Dance Party! Grab your costumes and join the fun!
Edison Chinese Language and Culture After School Club
Fridays 2:55pm-4pm Oct. 2- Nov. 20. The Language Teaching Specialization (LTS) MA program at the University of Oregon, Dept. of Linguistics is excited to offer a free Chinese Language and culture club at Edison on Fridays. Class sessions will be taught by bilingual native Mandarin speakers who are current graduate students in the MA program. The club will include both Chinese language (Mandarin) and culture related content and activities, and will be taught in a bilingual format (ie, this will not be an immersion course). Both novice and heritage speakers of Chinese are welcome. Sessions will be offered in Fall 2015, and Winter and Spring 2016 for 8-9 weeks each, following the University quarter system. This club is open to up to 15 children each term from grades 3-5 (ages 8-11). Flyer and registration forms were sent home with students grades 3-5 last week, and more copies are in the front office with Nan. Please contact Keli Yerian for more information or questions: yerian@uoregon.edu
FUNDRAISING
---
October is eScrip MonthEdison!

This month, Edison community, you will be given 3 quick tasks to ensure Edison is earning as much as possible via eScrip. eScrip is one of the easiest ways we raise funds, at no cost to us, to support staffing and enrichment at Edison. Together, if nearly 100% of us are enrolled and earning, we could hit the $10,000 mark this year!

So, your task for this week is: take 3 minutes to register eScrip if you have never enrolled OR update your cards if you are already enrolled in eScrip (expired cards do not earn!). Grab your wallet and go to www.eScrip.com to login or create a new account. Follow the steps as indicated on the site.

That's it for this week! Easy, right?

And, in case you need more motivation to take a few minutes to do it right now, here are 5 good reasons:
1. The longer you wait, the less free money Edison will earn.
2. At current eScrip registration levels, we will end the year $2,000 under last year's eScrip earnings – that's about what we pay for yoga instruction or an artist-in-residence or Meet the Masters curriculum -- we want to continue these offerings!
3. You will have one less thing on your to-do list.
4. You will be able to ignore the future pleas to sign up or register this year!
5. You will need to register/update before you can do the two other eScrip tasks this month.

Stay tuned next week for eScrip Task Number 2!
COMING UP
---
Participate in the first Edison Costume Exchange!
Drop off old costumes in the marked box in the front office starting 10/5. We will organize them and make them available for free after school. Costume "shopping" day TBD, but will be in plenty of time for Halloween. Dig out those costumes! We are also looking for a few volunteers to help sort and set up. Contact Mimi Kato at mmkato@uoregon.edu if you are interested. Thanks!



The Kids' Carnival is Coming October 30th!
Join us for a great fall party! Costumes are encouraged. We will have games, prizes, pizza, ice cream, and a photo booth. This year also sees the return of the Kids' Raffle! Donations for the raffle of new or gently loved toys and games can be dropped off in the marked bin in the Edison Foyer starting October 1st. Also watch upcoming eNews announcements for exciting volunteer opportunities!
Picture Day is Coming!
Picture Day at Edison will be on Thursday, October 15th. Packets are coming home now. You can also order online, which is fast and easy! Just go to
mylifetouch.com
to order. Edison's
Picture Day ID is LO535201Y0.
Smile!
Let yourself shine in the Toucan Times!
Every month we will be collecting poems, stories, drawings, word puzzles, jokes, interviews, and recipes with a common theme. October's theme is "Spooktacular" Please bring your submission to the "Toucan Times Mail Box" in the front office or send to ethanme333@gmail.com. Please label your submission with your full name, teacher and grade so we can keep track of who is submitting items. Cutoff date for October's issue of the Tucan Times is October 15th. The Toucan Times will be distributed the last week of each month.
Art Walk Planning Meeting
October 21st, 7-8PM in the library. If you would like to be a part of the planning process or coordinate a classroom activity please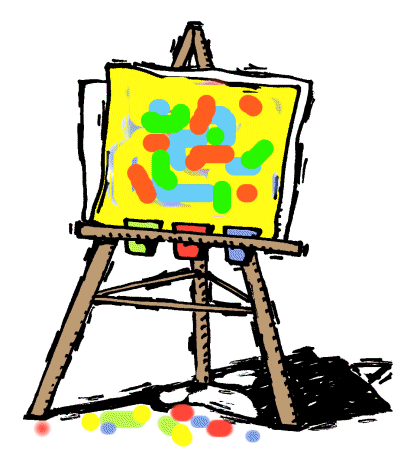 come to this planning meeting! Snacks will be provided
Save the Date!
Spring Art Walk March 12th at Laurelwood Golf Course!
THANK YOU
---
Thank you, Maggie McCart, for organizing this year's first Teacher and Staff Appreciation Luncheon! And thank you to all the families that brought in goodies to share with our wonderful staff.

Thank you to Ethan Ensminger, his family, and all of this month's contributors to the first Toucan Times of the 2015/16 school year! We enjoyed reading it and look forward to future editions.

Our first Teacher and Staff Appreciation Luncheon was a huge hit! A big thanks to Sherry Bosch, Susan Spence, Kari Parsons, Jennifer Ensminger, Nicole Kuhl, Tammy Young, Deb Rosenthal, Beth Mettler, Sarah Campbell, Melissa Kasik, Vanessa Straus, Melissa Graboyes, Elaine Lawson, Mandy Beall, and Sonya Margerum for providing such delicious food and drink. And thank you to Whitney Garrison for the beautiful flower arrangements!
CALENDAR
---
10/7 (W) Walk + Bike to School Day
10/9 (F) NO SCHOOL – State In-service Day
10/10 (S) Start Collecting Pledges
10/12-16 (M-F) Reading Olympics Pledges In
10/15 (Th) Picture Day
10/19-21 (M-F) Prizes will be drawn for returned Reading Olympic Envelopes
10/20 (T) Parent Council Meeting, 6:30-8:30
10/23 (F) Gold, Siver and Bronze Classroom prizes announces for most read minutes
10/30 (F) Edison Halloween Parade!
10/30 (F) Kids' Carnival 6:30-8:30
11/23 (M) Early Release, 12:00; Parent Teacher Conferences
11/24-5 (T, W) NO SCHOOL; Parent Teacher Conferences
---
---
Edison Online
Edison Contact Info and Key Staff
1328 East 22nd Avenue
Eugene, Oregon 97403
Office: 541-790-8900
Attendance Line: 541-790-8925
Principal: Tom Horn
Secretary: Nan Robinson
---
---
Edison School
1328 E 22nd Ave
Eugene, Oregon 97403
US


Read the VerticalResponse marketing policy.