Edison Parent Council News
Week of April 17th, 2016

CALENDAR
---



4/18-4/22 (M-F) Ocean Week!

4/19 (T) 6:30-8pm PARENT COUNCIL MEETING, Edison Library

5/2 - 5/5 (M-Th) Teacher Appreciation Week

5/5 (Th) Edison Little Free Library installation celebration and children's book collection (after school)

5/6 (F) NO SCHOOL (Planning Day)

5/15 (Su) Edison Eat Out: Pizza at Provisions

5/17 (T)

Parent Council Meeting

5/18 (W) Jogathon

5/24 (T) Edison Eat Out: Yogurt Extreme

5/30 (M) NO SCHOOL, Memorial Day
THIS WEEK
---
Parent Council Meeting
Please join us for the Parent Council Meeting in the Edison library from 6:30 - 8pm Tuesday April 19th. The agenda includes a visit from 4J Student Services Director, Dr. Cheryl Linder, as well as Ocean Week updates, Jogathon, Teacher Appreciation Week, and MORE! As always, free childcare will be provided - hope to see you there!

Room 10/Kindergarten Robot Alphabet Book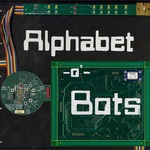 Don't miss your chance to own a copy of Room 10 kindergarten's awesome Robot Alphabet book! The class had so much fun making robot letters and would love for you to share their work with as many fellow young readers as possible. We have had the book printed by an independent book publisher and paperback copies can be ordered for $15. A proof of the book (a few minor adjustments have been made for the final copy) is in the office if you would like to see it before purchasing. Nan will be taking orders and payment. Stop by and take a look--they did an excellent job and are very proud of their work.



Ocean Week Is Here!!
Finally time to enjoy all of the hard work and planning. Thanks to the parents, teachers, and students who worked so hard to transform Edison for Ocean Week. Can't wait to see all of the smiling faces at school Monday morning! And thanks in advance to all of the parent volunteers who will be at school this week making the following events possible:
Ocean Week Schedule:

Monday 4/18
8:30 – 8:50 Opening Skit, gym
12:20 – 1:30 Clam dissection, 3rd grade classes, Rooms 13 and 14

Tuesday 4/19
8:45 – 9:15 Guest speaker, Biologist Philip Washbourne, K-2nd, cafeteria
9:30 – 10:15 Guest speaker, Biologist Philip Washbourne, 3rd-5th, cafeteria
1:00 – 2:00 Squid dissection, 5th grade classes, Rooms 1 and 2

Wednesday 4/20
10:45 – 12:00 Seafood buffet, 1st grade, gym

Thursday 4/21
8:30 – 9:00 Guest Speaker, KEZI Meteorologist Melissa Frey, K-2nd, cafeteria
9:15 – 9:45 Guest Speaker, KEZI Meteorologist Melissa Frey, 3rd-5th, cafeteria
8:45 – 11:00 Clam chowder cooking, 3rd grade classes, Rooms 13 and 14
1:00 – 2:30 Squid dissection and calamari feast, 2nd and 5th grades, cafeteria

Friday 4/22
9:00 – 10:15 Sushi making, 4th grade, cafeteria
Lunchtime Beach blanket picnic lunch (details below)
1:30 – 2:00 Habitat Hat Parade and Sing-a-long, hallways and gym
2:00 – 2:30 Closing slideshow, gym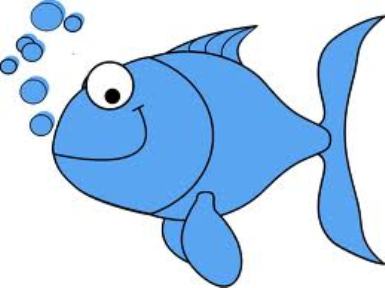 Details on Beach Blanket Picnic Lunch (Friday 4/22) :

You are welcome join your child for a picnic lunch on Friday, April 22nd. Event will happen rain or shine. No need to RSVP. Hamburgers, veggie burgers, and sides available from the Edison Cafeteria.

Please note, we'll be using a modified lunch schedule:

1st 10:50am
2nd 11:05am
3rd 11:20am
K 11:40am
4th 11:55am
5th 12:15pm
**Students are encouraged to bring beach towels/blankets and wear school appropriate beach-themed attire on Friday (4/22) – Hawaiian shirts, leis, hats and sunglasses (for recess only), etc. Please no bathing suits.
**Parents, come for lunch and stay for the Hat Parade, Sing-a-long, and Slideshow!

Dive in, Edison Community....Ocean Week is Here!



VOLUNTEER NEEDS
---
First Grade Families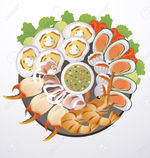 Our first graders are excited for the very popular Seafood Buffet which will be held on Wednesday, April 20th as part of the Ocean Week Celeration. Thank you to all of those who have signed up to bring in a food item and to those who signed up to volunteer for the event. Please feel free to come by to help out with set up, serving, or clean up if your schedule allows. We will be in the gym from 9:30 am til noon. Thanks!

From the Edison Garden
We have a few important dates for you Edison parents! Help out with one of the upcoming work sessions for the UO class to work on the Tasting Stand and Outdoor Classroom (seat wall).
It would be great if you could come to some of the sessions with your kids. There will be lots to do ... including the use of power tools!
Saturday 4/23
Sundays 5/8 & 5/22
All sessions are from 10am - 1pm
Let me know if you have a special interest in any part of the projects -- framing, sheathing, siding, doors, windows, trim, roofing ... ! Contact Lorri for more information at lorri@rowellbrokaw.com.

THANK YOU
---


Thank you to Kelly Utsey, Carrie Jacobson, Ramie Alkire, Danielle Mericle, Emily Marquardt, Beth Mettler, Emily Uhlman, Emily Stull, Izar Tarandach, Sara Somogye, Justine Carpenter, Lilly Kim, Erika Hauptman, Ian Gabbard, and Mei-ling Lee for bringing in the delicioups food, drinks, and treats for our teachers and staff! Thank you also to Whitney Garrison for the beautiful flowers provided for the luncheon! The teachers and staff are very thankful for this one special day we host for them each month.
---
Next Step E-Cycling Competition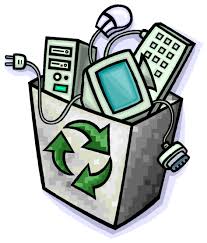 Keep up the good work! We have already collected over 200 pounds of old electronics that will be recycled and kept out of the landfill! Through the rest of the month, keep bringing in those old electronics to recycle. Look for the bin in the front hall. Keep it coming, Edison!


COMMUNITY EVENTS
---
Free Healthy Kid Night!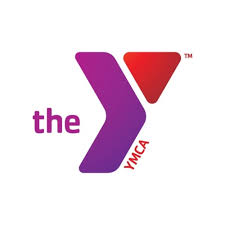 The Y is holding a Free Healthy Kid Night on Friday, April 29 from 6:00-8:00 pm. They will be having: Inflatable Obstacle Course, Giant Connect Four, Face Painting, Dance Party, Healthy Snacks, Kick Ball, Relays, Swimming, STEM Projects, and so much more!



Class Size Efforts Continue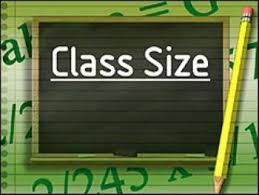 Plan to attend the 4J Budget Meeting Monday, May 9th from 6-7pm at the district offices at 200 N Monroe Street. Join concerned parents from across the district to share our concerns about class size and show decision makers that elementary parents across the community are unified with teachers on this issue. Our strongest speakers will present the message and our coalition will stand in support. Please bring friends, family and parents from your school to this event. All are welcome and encouraged to participate. For info see http://facebook.com/events/1009469789106290

Meet at 6:45pm in the lobby for a brief, pre-meeting organizing session. Sign up to let us know you will be participating (as speaker or supporter) at http://www.signupgenius.com/go/409084fa5ab2ba13-speak

Save the date! Opportunity for Community Input
Eugene School District 4J is beginning a strategic visioning and planning process to develop a 3- to 5-year guiding plan. The plan will reflect what our community wants our school system to look like and where the district's limited resources should be targeted to best support student success. The resulting district vision and plan will be presented to the school board and the public in fall 2016. Input is critical to the success of this planning process, so please plan to attend one of these remaining Community Input sessions to share your thoughts...

• April 21 at 7 p.m.: Second Public Session (Bertha Holt Elementary School)
• May 12 at 7 p.m.: Third Public Session (North Eugene High School)
• June 2 at 7 p.m.: Fourth Public Session (Roosevelt Middle School)
---
Edison Online
Edison Contact Info and Key Staff
1328 East 22nd Avenue
Eugene, Oregon 97403
Office: 541-790-8900
Attendance Line: 541-790-8925
Principal: Tom Horn
Secretary: Nan Robinson
---
---
Edison School
1328 E 22nd Ave
Eugene, Oregon 97403
US


Read the VerticalResponse marketing policy.