Edison Parent Council News!




Week of May 22, 2016
CALENDAR
---



5/25 (W) Edison Eat Out: Yogurt Extreme *NOTE DATE CORRECTION!!!*

5/30 (M) NO SCHOOL, Memorial Day

6/2 (Th) Move Up Day
6/2 (Th) Last Public Session on 4J Visioning, 7pm, Roosevelt Middle School
6/10 (F) NO SCHOOL (Grading Day)

6/14 (T) Edison End of Year Popcicle Social, 6:30 - 8pm, Edison Playground
6/15 (W) 5th Grade Celebration, 6pm, Edison Gym
6/16 (Th) Last Day of School
---
THIS WEEK
---
Sweet Tooth? WEDNESDAY 5/25 is the Edison Eat Out at Yogurt Extreme!
This is our last Eat Out fundraiser for the year, so let's make it a good one....Edison will receive 25% of sales at either the UO location (879 E 13th Avenue) or the South location (2846 Willamette St.). Flyers came home last week - be sure to bring yours in when you go. Get some delicious yogurt, pile it high with goodies, and savor every bite knowing you are supporting our wonderful school! Thank you!
FUNDRAISING
---
Remember to Collect and Turn in your Edison Jogathon Pledges!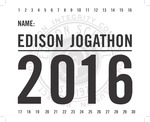 The Edison Jogathon was a huge hit with beautiful weather and a lot of laps run! Our goal is to raise $40,000 this year. As a reminder, we have a new online option for collecting pledges - check it out at https://donatenow.networkforgood.org/2016edisonjogathon and send the link out to family and friends. We are making a big sprint to the finish - every nickel counts - we can do it, Edison! Watch for the thermometer in the front hall this week o track our progress toward our goal! Thank you!!!

VOLUNTEER NEEDS
---
Calling All 4th Grade Families!!

The 5th grade parents need your help!! The idea is that 4th grade parents have the opportunity to see what the celebration entails while they help set up and serve refreshments. This will give the 5th grade parents the opportunity to enjoy the celebration with their 5th graders. Let's start a new tradition at Edison! If you are available to help please contact Wendrika at: wendrika77@gmail.com.Thank you for paying it forward!
COMING UP
---
Popsicle Social-Save the Date!!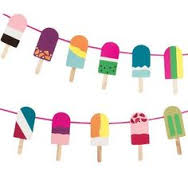 This year, Parent Council is putting on an End Of Year Popsicle Social on Tuesday, June 14th from 6:30 - 8pm on the Edison playground! Bring your dinner and have a picnic, or just come to play, celebrate our wonderful school, and enjoy some delicious popcicles! Everyone is welcome - See you there!

5th Grade Celebration is June 15!
Join us Wednesday, June 15 at 6 p.m. in the Edison gymnasium for the 5th Grade Celebration. Come wish our 5th graders luck in middle school! Fourth grade parents, in particular, are encouraged to attend so they are familiar with the proceedings and better prepared to help host the celebration for their soon-to-be 5th graders.

THANK YOU'S
---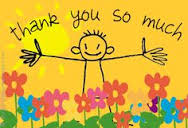 Thank you to Andrea Leiserowitz for keeping our lovely flower pot on the front step looking so beautiful! We appreciate you sharing your green thumb to brighten our day!

Thank you to all of the dedicated parents who attended Parent Council meetings this year. Your contributions, insights, and energy are deeply appreciated!

ANNOUNCEMENTS
---
Kindergarten Registration Help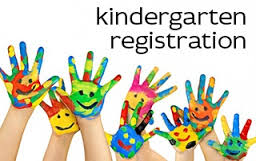 We need your help to locate and notify incoming kindergarteners for 2016-17! If you are an Edison parent of a new kinder OR know parents of a new Edison kinder OR have noticed neighborhood kids who appear to be of kinder age for next school school year, please let us know. Nan is registering students, distributing enrollment packets, and answering questions. Kinder Orientation Day is for all enrolled kindergartners. It will be on May 26th from 8:30 - 9:30 a.m. Please bring your kinders with you and be sure to arrive promptly.
4th grade Parents
If you know that your student(s) will not be returning to Edison in the fall, please notify Nan or Tasha in the front office. Thank you!

Your New 2016-17 School Leaders!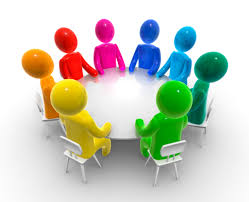 At our last parent council meeting on Tuesday, May 17th, the Parent Council elected in the new Parent Council Exec team and Site Council parent representatives. Congratulations to these new school leaders - it's a stellar group!

Parent Council Exec Team:
President: Ruth Ann McCormack (3rd grader)
Vice President: Ann Craig (Kinder, 3rd grader)
Secretary: Maggie McCart (Kinder, 1st grader, 3rd grader)
Treasurer: Trevor Betenson (1st grader, 4th grader)
Volunteer Coordinator: Audry Dungan (Kinder, 2nd grader, 4th grader)
Site Council Parent Representatives:
Kari Primo-Liddy (4th grader)
Whitney Garrison (1st grader)
Congratulations, and thank you for stepping in to help make Edison a stronger school!

COMMUNITY EVENTS
---
Last Opportunity for Community Input
Eugene School District 4J is beginning a strategic visioning and planning process to develop a 3 to 5 year guiding plan. The plan will reflect what our community wants our school system to look like and where the district's limited resources should be targeted to best support student success. The resulting district vision and plan will be presented to the school board and the public this fall. Input is critical to the success of this planning process, so please plan to attend the last Community Input session to share your thoughts...

• June 2 at 7 p.m.: Fourth Public Session (Roosevelt Middle School)

Edison Online
Edison Contact Info and Key Staff
1328 East 22nd Avenue
Eugene, Oregon 97403
Office: 541-790-8900
Attendance Line: 541-790-8925
Principal: Tom Horn
Secretary: Nan Robinson
---
---
Edison School
1328 E 22nd Ave
Eugene, Oregon 97403
US


Read the VerticalResponse marketing policy.