IslamInSpanish on CNN-Spanish Tonight - Sept. 10th (6-7pm)!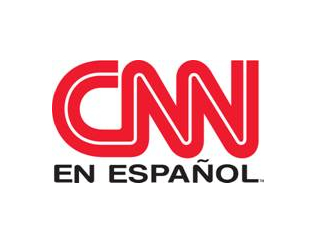 Yesterday September 9th IslamInSpanish was feature in:

IslamInSpanish will be featured tonight on CNN-Spanish with an interview by its Managing Coordinator Abdullah Danny Hernandez out of New Jersey. The coverage will take place some time between 6 & 7pm.

Please inform Spanish speaking people who you may know that we as a community openly denounce extremism as part of our faith and as American members of this society. The American Spanish speaking public needs to know that we openly condem any acts of extremism regardless of who does it and what their justifications may be including religion since no religion coincides with these practices.
Yesterday's interviews by founder Mujahid Fletcher, Abdullah Danny Hernandez, & Adriana Shah aired on the Nation's major Spanish television stations of Telefutura (Channel 67), Telemundo (Channel 47) & Univision (Channel 45).

Some interviews were conducted out of the Andalucia Social & Educational Media Center and others at Houston's Downtown Univision Channel 45 studios.

Please join us in informing the Spanish speaking public & friends!

As always, JazakAllahKhair for your support.