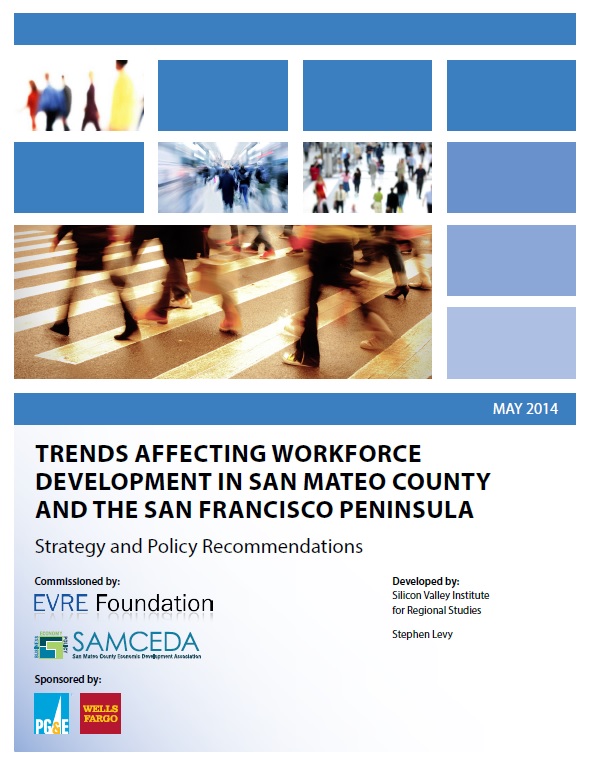 This year, SAMCEDA and EVRE, commissioned research regarding the different workforce trends San Mateo County is facing today. By clicking the link below, you can view the full report.

This report examines trends affecting workforce development in San Mateo County and the Peninsula, a sub-region in the heart of Silicon Valley. It spotlights the persistence of poverty even in the face of surging job growth, reviews the best practices fostering upward mobility for the workforce, and outlines strategies that can be carried out by workforce boards, community colleges, and private industry.
The report recommends that industry leaders, education officials, workforce boards, and elected officials come together around regional approaches that will support the twin goals of workforce development and economic growth.

Building a Regional Perspective

Goods Movement Opportunities and Issues in the Bay Area

Wednesday, July 23, 2014
12:30 PM - 4:30 PM

Alameda CTC Offices
1111 Broadway, Suite 800
Oakland, CA 94067
Register for a highly engaging roundtable discussion to address the opportunities, impacts and emerging trends related to goods movement and freight in Alameda County, the Bay Area and beyond.
This half day roundtable will bring together a diverse audience of government leaders, business representatives, industry experts and community partners.