Get Up and GO!
In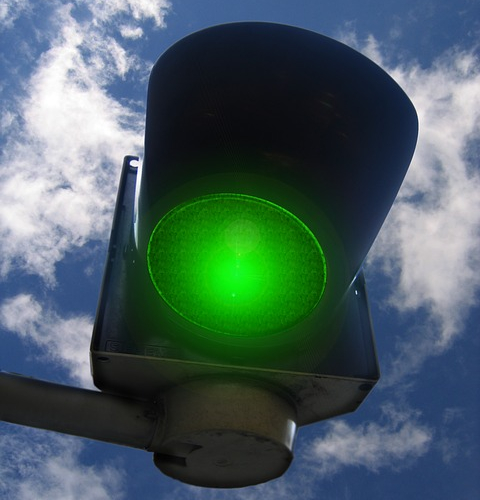 modern society we are constantly in "GO" mode. We answer emails while talking on the phone. We juggle schedules, write reports and try to finish the day's work. We live in a multitasking world.
Preservation is no different. We argue with city and state officials, we fight for new guidelines, we attempt to save buildings that represent the fabric of our communities. We move and we GO! So in the spirit of Go....

GO! Join a Project
Sara Mateo, an AiP jammer, got the opportunity to GO and join a project. She went to
Gyumri, Armenia
to help with building documentation of the historic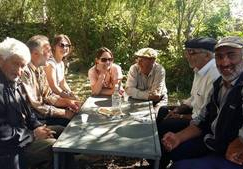 district. When she was not measuring, drawing, or taking notes she had the chance to visit a
first century Greek Temple
, and a fourth century cathedral.
Sara also had the unique chance to stay with a local family and immerse herself in the culture of Gyumri. Conversation, documentation, and a fantastic visit to countries abroad. This is how AiP gets you to GO!.

GO! for Heritage with Pokemon Go
A yellow pocket monster is the most sought after prize in the digital world these days, and heritage groups want you to find them at their sites. No doubt you have heard of
Pokemon GO
. It's a reality game of sorts that encourages friends and families to get up and Go! They GO in search of Pokemon stops and gyms so they can battle against other teams.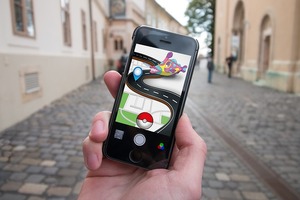 Having created Pokemon stops all over the world, the makers of these little monsters have triggered a new interest in history. The stops are cultural landmarks of a community; by playing the game, players unknowingly expose themselves to the history of their neighborhood.
Well-known stops include the Liberty Bell, Mount Vernon, the Coliseum in Rome, Big Ben in London. There are countless other stops around the world, and probably some near you, wherever you may be. Pokemon GO is a fabulous way to educate and ignite heritage tourism. Have you found a Pokemon today?

GO West! (or North, or South, or East)
In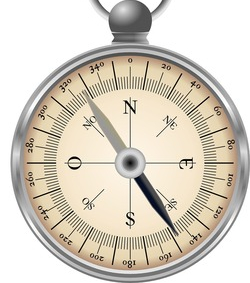 the mid-nineteenth century, young pioneers of America were encouraged to go west. "For all those who are in want of work Go West," Horace Greeley once said. He wanted families to travel west and settle those untamed lands. Today we can go anywhere, to the north, south, east or west, we can just GO!
The most wonderful aspect of travel is the exposure to new cultures, new languages, new friends, and new loves. Do you have a love of
flora
? How about
chapels
? Do you swoon over
French chateaus
? Does
western history
light your fires? AiP can help you choose a direction. Sign up for an
AiP heritage travel project
, point your compass in any direction and GO!

Conference Calendar
3rd Annual International Conference in Heritage Management - September 30 - October 2, 2016 - Elefsina, Greece
The aim of the conference is the discussion and development of best practices in heritage management through case studies from around the world in key fields such as heritage conservation and digitization, public engagement, education and legal protection. International professionals and academics, with distinguished presences in their respective fields, will deliver keynote speeches in each thematic session. Side events (The HerMa Market, Street Art Workshop, Captured Landscapes) will encourage an interactive dialogue of the participants with the sector of cultural heritage as well as the multi-faceted landscape of Elefsina. For details, see
culturalheritagelaw.org
.
Energy Efficiency and Comfort of Historic Buildings (EECHB 2016) - October 19-21 2016 - Brussels, Belgium
International experts and stakeholders will share the latest developments and experiences for improving the energy efficiency and comfort of historic buildings while preserving their historic character, inherent values and integrity. This conference is an international forum that will give visibility to groups working on the generation and transfer of knowledge on energy efficiency and comfort of historic buildings, whether you are a researcher, practitioner, engineer, architect, governmental employee, or student. Moreover, during this three-day conference the results of several progressive European research projects on this matter will be presented and discussed by leading international organizations. For details, see
eechb.eu
.
ARCHTHEO '16 International Theory of Architecture - October 27-29, 2016 - Istanbul, Turkey
Since 2011, 480 presentations by scholars from different places of the world have been presented at this conference series. ARCHTHEO '16 is a multi-track event. In addition to a special focus each year, other topics related to architectural theory will also be presented. Tracks this year include architecture and criticism, architecture and critical approaches, and everyday life and space. For details, see
dakamconferences.org
.


September 2016
On Our Blog
Giving the Past a Future: Historical Preservation at Kulla Isuf Mazrekaj
American Grand Hotels of the Gilded Age
Rock Me, Amadeus: How Mozart Helped Me Become a Rock and Roll Preservationist
For Preservationists, Every Day is Earth Day
Join a Project
Cracker House Project, St. Joseph, Missouri
Restoring a Greenhouse to Grandeur, Moray, Scotland
Traditional Upholstery Course, Dole, France
Historic Building Documentation, Gyumri, Armenia
Chateau Conservation Projects, Dole, France
AiP Elsewhere
The Do-Good Traveler
Albania: Remarkable, Unexpected, Ever-Changing
Find Everything Historic
Browsing Italy: Seeing and Saving Serravalle, Another Gem in Veneto
The Online Travel Journal: Heritage Travel with Purpose