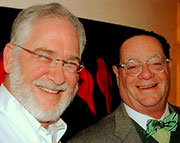 A message from Hiddush
May 10, 2018
25 Iyyar 5778
Dear Friends,
As Hiddush always underscores, issues of freedom of religion and equality in Israel are not only challenges facing the Israeli public, but also concern world Jewry.
This week, we were reminded of this when the Constitution, Law and Justice Committee of the Knesset discussed the preparation of a government bill for its second and third readings before it becomes a binding law. Hiddush was among those who gathered in the committee room to express opposition to this initiative, which would give the Rabbinical Courts in Israel authority over all Jews in the world in matters of divorce, a would give them the power to arrest, delay, and impose additional sanctions against divorce (gett) refusers. Of course, helping women whose husbands deny them ritual divorces (agunot) is a worthy goal, but the way to deal with it is not to crown the Chief Rabbinate of Israel and its rabbinical courts the religious authorities over all world Jewry, as they would like to be. We know, for example, that the Chief Rabbinate aims to compile a database of the geneaologies of all Jews throughout the world, it has multiple black lists of those who are forbidden from marrying, and they also refuse to recognize the rabbinical validity of Modern Orthodox rabbis in addition to non-Orthodox rabbis.
We encourage you to read the right column on this topic, as well as our actions at the Knesset to prevent the expansion of the authority of the Israeli rabbinical courts over all world Jewry after they have failed miserably in dealing with the agunot problem here. We will also work to promote this initiative throughout the Jewish world in order to help Jewish communities understand the need for closer and more practical cooperation in dealing with the challenges of religion and state in Israel. It is critical to promote the proper and righteous vision of the State of Israel as a Jewish and democratic state.
As we have warned, one of the endless religiously-oriented legislative initiatives pushed by the ultra-Orthodox parties is the limitation clause designed to neutralize the Supreme Court, which in recent years has been the sole protector of democracy and human rights in Israel. The ultra-Orthodox parties expect, and rightly so, that the Supreme Court will repeal, for example, legislation aimed at "legitimizing" the mass evasion of yeshiva students from military service and civilian service. Therefore they require legislation that will remove the restrictions against laws such as the draft law designed for just this purpose, and hope to abolish the court's authority to annul laws as unconstitutional.
Hiddush explored the public's positions on this matter, and the data bear our that fact that in matters of religion and state, the Supreme Court is the winner of the public's trust, not the Knesset and the government! Click on this graph for more information: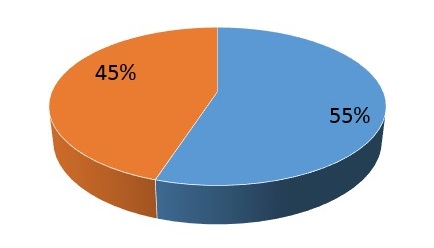 Sincerely,
Stanley P. Gold,
Hiddush Chair
Rabbi Uri Regev,
Hiddush President
Baruch Dayan Ha'Emet.

Hiddush profoundly mourns the tragic, unexpected loss of Rabbi Aaron Panken z"l, and our hearts go out to his loved ones.
Charles Bronfman calls for a
new lobbying effort in Jerusalem
This week, Jewish philanthropist Charles Bronfman gave a commencement address at the Hebrew Union College. The schism between North American Jews and Israel is clearly a grave concern of the man who co-founded Birthright. Some two-thirds his speech went entirely to the widening rupture.
Bronfman focused his critique primarily on the issue of religious equality, referring to what he called "the doubleheader": the Israeli government's reneging on its pledge to provide equal prayer opportunities at the Western Wall for all denominations and its capitulation to the Chief Rabbinate on conversions.
If Charles Bronfman's sentiments are reflective of American Jewish leadership, this is quite encouraging. In fact, recent years have seen the development of unprecedented American Jewish initiatives aimed at advancing religious freedom in Israel: the Jewish Federations of North America established its Israel Religious Expression Platform, and the American Jewish Committee created the Jewish Religious Equality Coalition.
It's also quite encouraging that Israeli society has been undergoing significant spiritual changes. Not only does the overwhelming majority of Jewish Israelis support granting official government recognition to the Reform and Conservative movements in Israel, but a greater percentage of Israelis now identify themselves with the liberal movements (12%) than do those who identify themselves as ultra-Orthodox (11%). (see: The 2017 Israel Religion & State Index)
Following are some selections from Charles Bronfman's speech - in particular, his appeal for a "a permanent, serious lobby in Jerusalem including both Israeli and North American Jewish groups" has tremendous potential:
"I believe, with depth of heart, in the unity of the Jewish people, whose soul is in Jerusalem"

"Will Israel... view the concept of 'we are one' as an empty vessel?"

"It shocks me to the marrow of my bones that Conservative, Reform, liberal and Reconstructionist Judaism are legally unrecognized by the State of Israel."

"Let's make no mistake, the powerful and vibrant Diaspora and the powerful and dynamic State of Israel as inter-dependent. One cannot exist for long without the other."

"Join me in realizing that action must be taken to prevent the breaking apart of the Jewish people."

"Let's establish a permanent, serious lobby in Jerusalem including both Israeli and North American Jewish groups."
Israel's Rabbinical Courts May Soon Have Unprecedented Power Over non-Israeli Jews
Under a new legislative proposal, any Jewish couple married according to Jewish law is within the divorce jurisdiction of Israel's rabbinical court, if the court finds that it is not possible to obtain a Jewish divorce outside Israel.
This bill giving Israeli rabbinical courts the authority to punish foreign Jewish men who refuse to grant their wives a ritual Jewish divorce (gett) is advancing through the legislative process. It would allow these Israeli courts to prevent non-citizens from leaving Israel after a visit, or even to jail them.
Numerous organizations and experts have warned against the legislation, for the government is proposing a significant expansion of the rabbinical courts' powers with almost no oversight. Prof. Celia Wasserstein Fassberg of Hebrew University's law school, a world-renowned scholar in private international law, wrote to the Knesset committee that the bill will expand the rabbinical courts' power "to Jews with no connection to Israel."
At Hiddush's request, Prof. Wasserstein Fassberg prepared an English background paper outlining the deficiencies of this proposed bill, and following are some of her strongest objections:
"There is no definition of the condition that it is 'not possible to obtain a Jewish divorce', but the proposal specifies that this includes cases in which... 'special circumstances make it difficult' to obtain such a divorce abroad."

"This constant extension of jurisdiction over people who have no connection with Israel, simply because they are Jews, and simply because they have chosen to marry as Jews – for social reasons, sentimental reason or reasons of cultural identity - is troubling. No country in the western world has such broad divorce jurisdiction – or even civil jurisdiction - over defendants who have no real connection with them."

"The significance of this [proposed] jurisdiction is, then, that the rabbinical court in Israel has at its disposal a wide range of coercive powers, including the power to prevent a defendant from leaving the country and the power to imprison a recalcitrant defendant – even one who is present in Israel only temporarily and by chance. All this, when neither the plaintiff nor the defendant has any real link to Israel."

"This arrogation of authority over people who have no affiliation with Israel is a presumptuous interference in the lives of people who have expressed no desire to subject themselves to Israeli legal authority, who have done nothing to justify its imposition, and who have no right to participate in Israeli political life. Simply by marrying as Jews, such people will be subject to the coercive authority of Israel's rabbinical courts."