Editorial
May 30, 2016
Dear Friends,
Executive Director of Mavoi Satum Batya Kahana-Dror, Esq. stated, "The data indicate that the rabbinical monopoly is losing its legitimacy. Alienation from Israel's religious institutions is growing among Orthodox and traditional Jews." Dror added, "This damages not only the democratic character of the state, but also its Jewish character. Israeli law should reflect the public's will, and permit freedom of choice in marriage and divorce."
As Rabbi Uri Regev indicated in an article this week on hiddush.org [link], we are progressing in the battle for public opinion regarding freedom of religion in Israel. But with this week's coalition change we will regretfully not see the changes for the better that one would have expected as a result of Israel Beitenu being part of the coalition, as they have already surrendered their demands and recent strong statements on matters of religion and state. They certainly will not block the extortionist demands presented by the Haredi parties and agreed to in the original coalition agreements, and these will move forward with Israel Beiteinu protesting.
We've witnessed once again this week that Likud coalition politics bends to every demand of the Haredi parties, against the will of the Israeli people and against the interests of a democratic and Jewish State, as promised in Israel's declaration of Independence.
We include Uri Regev's brief comments on an article that appeared this week by Ari Shavit, arguing that the malaise facing Israeli society in large measure is due to the government's unwillingness to fulfill the promises of the Declaration of Independence for freedom and equality. Shavit's omission of Religion and State issues distorts the reality and the impact on the Israeli economy, security, democratic institutions, women's rights, the rights of citizenship and other essential arenas of national life. Therefore Shavit's cogent analysis lacks the potency his overall vision might attain.
Let us know what you think by writing to organizers@rrfei.org, or see our FB group at: FB group [link].
B'yedidut,
Mark
Resources
Contact us
email: organizers@rrfei.org
Phone (US): 646-334-5636
Phone (Isr): 054-779-1179
Not yet a member?
RRFEI RECOMMENDED LINKS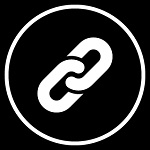 [Click for:] Public unaware that civil divorce unavailable in Israel poll finds - The Jerusalem Post, May 26, 2016
[Click for:] Will Israel split from the Rabbinate? 75% of Israeli Jews want civil divorce - The Jerusalem Post, March 27, 2016
"The Zionist Dream Is Threatened From Within. Here's What Israel Must Do to Save It."
by Ari Shavit
Reaction by Uri Regev: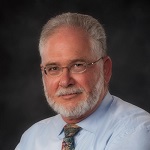 Ari Shavit's name has been a household name in Israel for many years, as a leading columnist and media personality. In recent years he has also gained renown in America thanks to his book My Promised Land and his numerous subsequent lectures and dialogues, discussing the Zionist building blocks of his outlook. In the article below, he uses some of his building blocks to review Israel's current state of affairs and the challenges it faces. Clearly, the continued settlement enterprise, which he views as poisonous to Israel's well-being, and the prospects for peace, which he perceives as a mirage, are key to his analysis of the situation. At the same time, he's also mindful and concerned about the challenges to Israel's civil fabric. My comments here focus on a missing key link in his vision of the latter. There is a clear path from the foundations he laid out in My Promised Land to this week's article; and I aim to do further justice to and provide more detail on the regret and criticism I articulate here.
Oddly, the English edition of Ari Shavit's article below does not include some of the language that appears in original Hebrew version, wherein Shavit details examples of the tensions and internal divisions that he considers most threatening to the future of Israel: "If the internal incitement continues, if attacks intensify upon the rule of law, the Supreme Court, the free press and the IDF - within a decade, the pillars that are still holding up our society will disintegrate, our state institutions will falter and Israeli nationhood will evanesce."
Shavit's writing is impressive, and presents a powerful vision and inspiration. The settlements, which occupy so much of his focus, are, of course, a divisive issue in Israeli society and throughout the Jewish world, and a cause of deep controversy. The issue of how to achieve peace is equally divisive. We at Hiddush focus solely on matters of religious freedom and equality and refrain from taking a stand on these key political issues. Still, what is disappointing and surprising for us is that Shavit continues to ignore another key cornerstone of the unfolding Israeli saga - the unholy alliance of religion and state, which threatens the very future of Israel as a Jewish and democratic state, its economy, and its security; not to mention the fact that it severely undercuts religious freedom, the right to family, the equal status of women in society, education, etc. This has been underscored many times by the leaders of Israel's security establishment (in regards to the tens of thousands of yeshiva students who refuse to serve in the military), as well as by senior economists (in regards to the tremendous economic threat posed by the refusal of Haredi men to enter the Israeli labor market and to incorporate core curricular studies in their state funded schools).
I have a great deal of admiration for Shavit's writings, and much sympathy for his views. But his listing of internal Israeli threats (the rule of law, the Supreme Court, the free press, and the IDF) somehow exclude the fundamental, structural and tremendously consequential threat, which arises from Israel's refusal to uphold the promise of its Declaration of Independence, ensuring freedom of religion and equality for all. This was emphasized in the writings of Theodor Herzl and Chaim Weizmann, who both predicted the disastrous consequences of the approach now perpetuated by politicians on both the right and the left, which favors ceding civil rights, human dignity and state interests to the religious parties in exchange for their political support, utterly ignoring the Israeli public's will to the contrary.
I know that Shavit does support the values of religious freedom and equality; and so I am left wondering at his omission of this threat and the harm it has caused Israel in the past, causes today, and will certainly continue to cause in the future to both Israel and its bonds with world Jewry… if not urgently addressed.
"The Zionist Dream Is Threatened From Within. Here's What Israel Must Do to Save It."
by Ari Shavit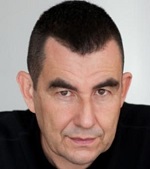 The State of Israel is a miracle. No other people has accomplished what we have: rebuilding a national home after 2,000 years. No other democracy has succeeded in flourishing like we have: under a volcano. Despite myriad obstacles and difficulties, vulnerabilities and shortcomings – the Zionist dream has been achieved. The people of Israel live, and the State of Israel thrives. Our sons and daughters have what our great-grandparents could only yearn for: sovereignty, liberty and progress. As an economic, technological and military powerhouse, Israel of the 21st century is a resilient, energetic nation that can choose its own course, make its own way – forward.
...
The fathers and mothers of Zionism were well aware of the cruel world that surrounds us. And they understood that in order to survive in this region, we had to build a powerful nation, with a decisive Jewish majority, that could guarantee the national rights of the Jewish people within a democratic framework. They knew we must maintain an irrepressible and vigorous Jewish democratic state, whose core values are liberty, equality, solidarity and justice. They insisted we have the sovereignty and force required to define and defend our borders.
Binational threat
But today, Israel is growing more and more distant from the historic Zionist vision, from the age-old Zionist wisdom. Today, Israel is slouching toward a binational state, where Jews will soon become a minority with no borders to protect us from our adversaries. Israel's identity as a Jewish, democratic nation is fraying.
...
If the internal divide continues, over time, the pillars that are still holding up our society will disintegrate, our state institutions will falter and Israeli nationhood will evanesce. The ongoing chaos that is laying waste to our neighbors will engulf us and destroy our hard-won diplomatic stability and enviable quality of life. Continuing on this road means that in the years to come, we will no longer have a horizon of hope. The crisis may be graver than any we've experienced since 1948: Waves of terror and international sanctions may very well upend a nation whose identity has been shattered, a nation that has lost its way.
...
A sane majority
Both the right and the left have made mistakes. The right hasn't always understood that ruling over another people is an anti-national act that jeopardizes our very nation. The left hasn't always understood that in the militant, fanatical Middle East, there cannot be a Scandinavian peace. Instead of facing this complicated, onerous reality together, the right chose to blame the left, and the left chose to blame the right. The result is debilitating internal enmity. And the result is that small groups of extremists have hijacked the national agenda, taken control of government, and are leading Israel toward the abyss.
...
Recovering the Israeli spirit
The year 2017 will mark five historic events: the 120th anniversary of the first Zionist Congress; the 100th anniversary of the Balfour Declaration; the 70th anniversary of the United Nations' resolution to establish a Jewish state in the Land of Israel; the 50th anniversary of the Six-Day War; and the 40th anniversary of the rapprochement with Egypt.
...
Israel is a land of seemingly limitless human treasures and lodes of goodwill. Israel is a small nation, whose small number of dedicated people can make a real difference, enact real change. If we stand together, shoulder to shoulder, we can save the Jewish democratic state. If we stand together, shoulder to shoulder, we can renew our sense of nationhood, secure our sovereignty – and at long last define our borders. With a loving heart and a common purpose, we can return Israel to its rightful role – an admirable, enlightened nation.
Discuss this and other issues with fellow RRFEI members in the network's new Facebook group by clicking HERE!