Editorial
June 20, 2016
14 Sivan 5776
---
"הרב עובדיה יוסף הגיע לוועדת הפנים של הכנסת בשנת 76', ואמר שיש לגייר את מי שאביו יהודי, מבלי לשאול הרבה שאלות. זה אינטרס של כולנו, עם ישראל ומדינת ישראל, ולא רק של המשפחה" אמר שרנסקי בדיון.
---
Dear Friends,
Imagine a State of Israel in which Rabbi Ovadiah Yosef's vision here, as articulated by Natan Sharansky, becomes a reality: that anyone who is Jewish by background, raised as a Jew, who is, as Rabbi Chuck Davidson said, a non-halakhically Jewish Jew, can easily convert to Judaism and become fully part of the State of Israel. Rabbi Davidson wrote in this bulletin on May 16 [link], "Yours truly may be the only rabbi of any denomination in Israel prepared to convert a member of this group by requiring nothing more than immersion in a mikvah for the purpose of becoming a convert and joining the Jewish religion, as well as hatfat dam brit for males, the vast majority of whom have been circumcised." But, in the interest of the Jewish people, should we not make it as easy as possible for those who have known no other religion to become halakhically part of the religion into which they were born and in which they have been raised?
For those who choose to live in a Jewish State, but not participate in a religion, Herzliya chooses to respect shabbat, to make public transportation different, but not to confine people to their homes on shabbat. It's a compromise, crafted to enable anyone to live and yet to respect people of all religious persuasions. Could it be that Israeli society is beginning to come to grips with the profound implications of excluding Jews from the Jewish State, and devising ways to appropriately make accommodation for all?
We would love your thoughts, and particularly if you can report on other emerging changes and cracks in the hegemony of the rabbanut that might indicate how amcha is innovating ways to blend all Jews into the life of a Jewish State for all.
We look forward to hearing from you. Please visit us on our FB group [link], or send messages to: organizers@rrfei.org.
B'yedidut,
Mark
Resources
Contact us
email: organizers@rrfei.org
Phone (US): 646-334-5636
Phone (Isr): 054-779-1179
Not yet a member?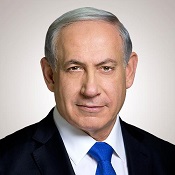 PM NETANYAHU STATEMENT ON THE WESTERN WALL [link]
"As I have said many times before, the unity of the Jewish people is a source of our strength and one of the values closest to my heart. As we continue to work towards a solution that will allow all Jews to feel at home at the Western Wall, there are those who would prefer to divide our people and even to say that other Jews are wicked or aren't Jews at all. We all must unequivocally reject these inappropriate words and deeds, which run counter to the basic spirit of the State of Israel."
Herzliya to Be First 'all-Jewish' City Running Buses on Shabbat, Holidays
By: Lee Yaron, Haaretz, June 15, 2016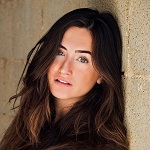 The law, based on religious status-quo, defines public transportation as a 'service for which the user pays,' but it says nothing about free bus service.
In a groundbreaking move, Herzliya decided Tuesday to start offering public transportation on Shabbat and holidays. Until now, the only cities that provided regular public transport on Shabbat and holidays were those with large non-Jewish populations such as Haifa.
Herzliya's Shabbat bus service, which will begin on July 1, will be limited to main roads and primarily provide access to the beach, the hospital, the park and the main entertainment district. The buses won't run through religious neighborhoods. They will operate every half hour from 8 A.M. to 4 P.M., and the service will be free.
Although current law, which is based on a decades-old religious status quo, forbids public transportation on Shabbat and holidays in most cities, the law defines public transport as a service for which the user pays. Thus a free bus service wouldn't violate the law.
Herzliya's decision was pushed through by Mayor Moshe Fadlon over the opposition of the religious parties.
"The Herzliya municipality seeks to enable all its residents, even if they don't have cars, to reach entertainment and leisure sites and the beaches conveniently and easily, in an egalitarian manner," Fadlon said. He added that the routes were "carefully chosen to avoid hurting anyone."
...
Without public transport, [MK Yael] German argued, "The poor are shut up in their houses on Shabbat and holidays and can't go to the beach, the parks or entertainment centers." The bill is aimed at "doing justice to this population," she said.
Click to read the FULL article>>
"The number of 'non-Jews' among Olim [from the former Soviet Union] will increase" (Hebrew article)
By: Shlomo Piotrkowski, Arutz 7, June 7, 2016
שדולת 'עם, דת ומדינה', בראשות ח"כ אלעזר שטרן ועליזה לביא (יש עתיד), קיימה היום (שלישי) דיון בנושא "אחדות העם היהודי - אלטרנטיבות לגיור הממסדי" כחלק מ"יום הגיור" שאורגן על ידי השדולה.
בדיון השדולה אמר יו"ר הסוכנות היהודית, נתן שרנסקי, כי להערכתו שיעור הלא יהודים על פי ההלכה בין העולים לישראל ילך ויגדל עם הזמן וכי כבר היום שיעור זה גבוה מאוד.
"הדברים שאמרתי בקשר לגיור לפני 20 שנה, רלוונטיים גם היום. יש הרבה זכאי חוק השבות שעולים ואינם יהודים על פי ההלכה. המספר הזה רק יגדל. השאלה היא עד כמה אנחנו, כחברה בישראל, רוצים לעודד את התהליך, וליצור אווירה ידידותית. לא תמיד הקהילה יהודית הייתה עסוקה בשאלה איך לעודד את הגיור. אבל אנחנו בתקופה אחרת של קיבוץ גלויות", ציין שרנסקי.
"הרב עובדיה יוסף הגיע לוועדת הפנים של הכנסת בשנת 76', ואמר שיש לגייר את מי שאביו יהודי, מבלי לשאול הרבה שאלות. זה אינטרס של כולנו, עם ישראל ומדינת ישראל, ולא רק של המשפחה" אמר שרנסקי בדיון. יצויין כי שרנסקי והסוכנות היהודית הכריזו על שיתוף פעולה עם בתי הדין העצמאיים "גיור כהלכה" עם השקתם בקיץ שעבר.
אלי כהן, מנכ"ל בתי הדין העצמאיים של 'גיור כהלכה' ציין בדיון את הישגי בתי הדין. "ישנה ירידה במספר הפונים לגיור במערך הגיור הממלכתי. בגיור כהלכה גיירנו כ-200 אנשים מאז אוגוסט, ופנו אלינו כ-1,500 איש. כיום אנחנו בית הדין הפרטי הגדול ביותר, ואנחנו מקווים להמשיך לגדול כדי להשפיע וכדי שהמערכת תשתנה", ציין.
ח"כ לשעבר הרב חיים אמסלם אמר בדיון, "היציאה שלי מהכנסת קשורה לנושא הגיור, וזו הסיבה שהצטרפתי ל'גיור כהלכה'. בעיניי, כל מתגייר שנוסף לעם היהודי הוא חשוב. הלכת העל בגיור היא 'הכל כפי ראות עיני בית הדין'. כלומר, לאורך כל ההיסטוריה, מעבר לכל כללי ההלכה, הדיינים שקלו שיקולים מעבר לדיני ההלכה. המונח ההלכתי הזה אומר שאנחנו לא מחדשים דבר. אנחנו ערים ורגישים להשלכות של הרחקה או קירוב בגיור. היוזמה של 'גיור כהלכה' היא נפלאה, אבל היא זקוקה להגברה וסיוע. עד לשינוי המיוחל, עלינו להמשיך את העבודה של בתי הדין הפרטיים".
Click to read the FULL article>>
Hiddush public opinion survey: 72% Jewish Israelis support public transportation on Shabbat
Interesting! 52% of Zionist Orthodox Israeli Jews support public transportation on Shabbat
The gap between the public's support for public transportation on Shabbat and the cowardly, embarrassing intransigence of the Coalition is intolerable. MK Yael German (Yesh Atid): "A minority faction in the Knesset prevents such measures for social justice."
Throughout most of Israel, there is no public transportation on the Sabbath. This is a result of demands made by the religious Orthodox parties who have been members of Israel's coalition governments for most of Israel's history. Today, PM Netanyahu's Cabinet once again discussed this policy, as a result of MK Yael German's (Yesh Atid) proposed bill to allow local authorities to determine whether or not to operate public transportation in their respective municipalities. Predictably, the Cabinet rejected MK German's proposal.
72% of the Jewish public supports the availability of full scale or partial public transportation on Shabbat and holidays. 41% support the operation of public transportation on "limited, central bus lines, and on a smaller scale, perhaps in service taxi vans." 31% support the operation of "public transportation on a full-scale, just as it is available during the week." 52% of Zionist Orthodox Israeli Jews support this, and of these 49% support partial public transportation on Shabbat and holidays, while 3% support this on a full scale.
This survey was conducted by the Smith Polling Institute for Hiddush – Freedom of Religion for Israel on June 15. It was conducted by telephone among a representative population sample of 500 people from Israel's adult Jewish population. Hiddush is publishing these results on the day of the Knesset deliberations on the transportation bill, proposed by MK Yael German (Yesh Atid party). The bill would empower local authorities to make decisions for their municipalities about the availability of public transportation on Shabbat. This survey was conducted with generous support from IREP - the Israel Religious Expression Platform.
Hiddush has included this question annually in its Israel Religion & State Index, which is published every year on the Eve of Rosh Hashanah. Since the inception of Hiddush's annual Religion & State Index, there has been a consistent increase in public support for the operation of public transportation on Shabbat, from 58% support in 2010, to 63% in 2011, to 70% in 2014, and as high as 72% in the 2015 Religion & State Index, as well as 72% in this latest survey.
Click to read the FULL article>>