Introduction
December 22, 2016
22 Kislev, 5777
Dear Friends,
I suspect we all have preached about the divine hand in history. Our teacher, Eugene Borowitz, wrote about the divine witnessed in the Six Day War. And yet, do we believe that somehow God prefers us above all other nations and peoples? We do not. We see ourselves living peacefully among a family of nations, with "every man under his vine and under his fig tree, and none to make him them afraid."
In this week's edition, as in last week's newsletter you received from Hiddush (www.Hiddush.com), we see how religious exclusivity endangers peaceful relations not only between Israel and the nations but within Israel itself. Reading current history as a series of signs of God's preference for a single people leads in the article in Hebrew by Yoel Elitzur to seeing enemies even among friends, "those who refuse redemption." When a people sees God as elevating a single nation above all others, does that grant special responsibilities or special privileges? Elitzur urges the Jewish people to seize the moment that God has granted us and fulfill the redemption of the Jewish people, with tragic consequences not only to neighbors but ultimately to the Jewish people as well. It is as if the great tragedies of our history, from the destruction of the Second Temple to the expulsion from Spain and to the Shoah were all somehow in God's plan; and now the moment of redemption has arrived if we are willing to fulfill the biblical promise of exclusivity and rejection of other nations.
This vision is not a surprise, but it is the fulfillment of debates in early Zionist history in which the halutzim, and indeed world Jewry, asked ourselves how Jews would handle both autonomy and power over other nations. Would we be just? How would we see ourselves? Such minor decisions as attempting to exclude Christmas trees and New Year's Eve celebrations from hotels not only are an attempt to apply 12th century Maimonidian understandings of halakhah to modern conditions, but also an answer to the question: "whose vision will the Jewish people fulfill with a Jewish State: exclusivist medievalism appropriate to the the Middle Ages but no longer, or a post-Enlightenment acceptance of the humanity of all peoples and the image of God present in every person?"
Sometimes its easy to lose sight of what is at stake in our struggle for equality. When we lose sight of the consequences, we may also relinquish the urgency. It's not for ourselves that we labor, nor even for those who seek freedom to marry the person of their choosing in their own country. But the real struggle is for the answer the question of Jewish history: will the Jewish State fulfill the vision of essential human equality, or perpetuate the medievalism that sets nations at war?
In the sixties we discussed Israel as the savior of the Jewish people. A professor at Boston University quipped that Israel was for the Jews what heaven was for the gentiles: a place to go when things get bad in this world. But Israel in those days was not for the vast majority of Jews the fulfillment of God's purpose for humanity, a promise of land to the Jewish people. It was the the answer to anti-Semitism, as Herzl predicted, or even the revival of Jewish culture, as Ahad Ha'am envisioned. But it was not God's supernatural completion of the Torah's promise to Abraham, as Elitzur contends.
I see the soul of Israel and the destiny of the Jewish people on the line in the daily struggle for equality. What's your reaction?
Please send us your feedback, particularly regarding how you use the articles we are sending. We look forward to hearing from you at: organizers@rrfei.org.
Kol tuv,
Mark
Rabbi Mark H. Levin
RRFEI Editor
Contact us
email: organizers@rrfei.org
Phone (US): 646-334-5636
Phone (Isr): 054-779-1179
Not yet a member?
Israel to Publish Criteria for Recognizing Rabbis Who Perform Conversions Abroad
Judy Maltz, Haaretz, Dec. 08, 2016
Click HERE for the full article
Israel's chief rabbis announce overhaul which will allow conversion done abroad to be accepted in Israel, confirming Ivanka Trump's conversion is kosher.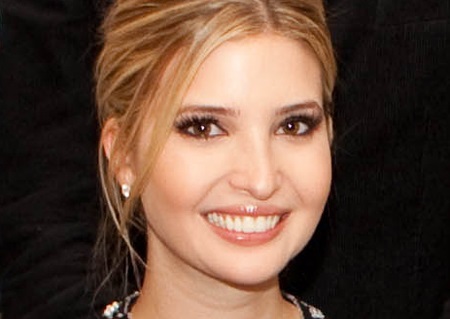 Ivanka Trump
Leaders of Israel's rabbinical establishment will convene next week to begin drawing up a list of criteria for recognizing Orthodox rabbis abroad who perform conversions, possibly ending an issue was has threatened the conversions of America's most prominent rabbis, including the one who converted the daughter of President-elect Donald Trump.
In a joint statement, the country's two chief rabbis, Yitzhak Yosef and David Lau, said the objective was to "put an end to the phenomenon of complaints about conversions undertaken by rabbis from recognized Jewish communities abroad that are not approved." (Yosef is the chief Sephardi rabbi, and Lau is the chief Ashkenazi rabbi.)
The wall that separates Israeli, US Jews
Akiva Eldar, Al Monitor, Dec. 15, 2016
Click HERE for the full article
While paying a condolence call in the West Bank settlement of Ofra following a terror attack in 2001, Benjamin Netanyahu bragged about his intimate knowledge of the ins and outs of US politics. "I know what America is," he told the bereaved family. "America is something you can easily move. Move in the right direction," Netanyahu added, unaware of the open Channel 10 television mike. "Let's say they say something, so what. … I wasn't afraid to clash with [President Bill] Clinton. … In any case I'm paying the price, so I prefer at least to get something out of it. Bang for the buck." Netanyahu learned the hard way, however, that it is not so easy to move America.
Despite the goodwill of Netanyahu's Republican friends in Congress and the fortune of his good friend and casino owner Sheldon Adelson, US President Barack Obama was not budged from his position on the Iran nuclear issue. Obama hasn't even handed the baton to Donald Trump, but Netanyahu has already announced that at his first meeting with the new president, he will present him with a variety of options for revoking the nuclear deal with Iran. That, the prime minister may find easier than he thought.
Trump promised more than once that if he made it to the Oval Office, he would rip the agreement to shreds. In addition, Israel now has its own Queen Esther — the biblical bride of a powerful Persian king who saved the Jewish people from an evil adviser — among the presidential family in the person of Ivanka Trump-Kushner, a Jewish convert — and she's no lightweight convert of the Conservative or Reform variety, either. Ivanka's Orthodox Jewish conversion, the only type accepted by Israel's chief rabbinate, was even authorized by none other than Israel's chief rabbi.
Jerusalem rabbis instruct hotels to drop Christmas trees
Times of Israel, Dec. 20, 2016
Click HERE for the full article
Israel's Chief Rabbinate says the city's directive, which also takes aim at New Year's parties, is a 'private initiative'
The Jerusalem rabbinate has called on hotels in the city not to erect Christmas trees or host New Year's Eve parties, according to a letter that emerged Tuesday.
The letter, addressed to hotel managers and signed by the two chief rabbis of Jerusalem, stated: "As the secular year ends we want to remind you that erecting a Christmas tree in a hotel contravenes halacha [Jewish law] and that therefore it is clear that one should not erect [a tree] in a hotel.
פסק הלכה לקראת פינוי עמונה: חייבים למסור את הנפש ולהתנגד לפינוי
JDN, י״ז בכסלו תשע״ז
Click HERE for the full article
יו"ר רבני ארץ ישראל הרב שלום דב וולפא, מפרסם הערב פסק הלכה לפיו "השתתפות של אנשי הבטחון, בגירוש היהודים מביתם, חמורה יותר מחילול שבת ויום הכיפורים או אכילת נבלות וטרפות"
במענה לשאלת רבים, מה יעשו שוטר וחייל שמקבלים פקודה להשתתף בגירוש יהודים מביתם, הריני בזה בפסק דין הלכתי, כדלקמן:
1. על פי המבואר בשו"ע או"ח סימן שכט (ומקורו בגמרא עירובין מה,א. ופירש"י), אם גוים רוצים להכנס לעיירה יהודית הסמוכה לספר (לגבול), אפילו כדי לקחת תבן וקש לבהמותיהם, יש בזה סכנה לכל היהודים בארץ, כיון שיוצרים בזה מצב ש"משם תהא הארץ נוחה להכבש לפניהם", וצריך לצאת נגדם עם כלי נשק אפילו בשבת, על מנת למנוע זאת מהם. כל שכן וקל וחומר, שיש למנוע את ביצוע ההחלטה המרושעת והאכזרית של הבג"ץ, הנותנת בעלות לנכרים בשטחים הסמוכים לספר.
2. נצחונו של האויב, בעקירת מאחז יהודי בשטחי יהודה ושומרון, מעודד אותו להמשיך בפעולותיו לסלק את עם ישראל מארצו, על ידי מעשי חבלה וע"י הגשת תלונות שוא לפטרוניהם בבית המשפט. וגם משום כך דינו כעיר הסמוכה לספר, שהגנתה חמורה עד כדי כך שהיא דוחה את השבת.
קריאת אזהרה מלמעלה
יואל אליצור, מוסף שבת, Dec. 11, 2016
Click HERE for the full article
לא ניתן להתעלם מהקשר שבין גל ההצתות לפינוי עמונה הקרב ולשאר המאורעות שהעסיקו את החברה הישראלית לאחרונה. יש לשוב להסתכלות תנ"כית ולזהות כי הבורא מזהיר אותנו שירדנו מהדרך
עיקר העיקרים של התורה כולה הוא: יש א–לוהים! ולא במובן של הפילוסופים שדנים מה ניתן לומר עליו ומה ניתן לומר שאינו, ולא במובן של המקובלים שבנו מערכת שלמה ומסועפת של האצלות וצמצום וספירות, אלא במובן של אוהדי בית"ר: יש א–לוהים, הוא כאן איתנו, והשער שהובקע לעינינו מעשה א–לוהים הוא.
ככה זה בכל התנ"ך. יהושע מנצח במלחמה "כי ה' נלחם לישראל". אם גברו הכנענים על ישראל, ההסבר הוא "ויעשו בני ישראל את הרע בעיני ה' וימכרם ביד יבין מלך כנען", ואם יפתח נלחם בבני עמון שהיו חזקים ומצוידים טוב יותר מישראל ומצליח לכבוש מהם עשרים עיר, גם זה עניין א–לוהי: "ותהי על יפתח רוח ה'… ויתנם ה' בידו". האימפריה האשורית שכבשה בין השאר את יהודה וישראל היא "שבט אפי", וכורש שמחזיר את בני יהודה לירושלים ובונה את ההיכל הוא "משיחו" של הקדוש ברוך הוא.
Resources