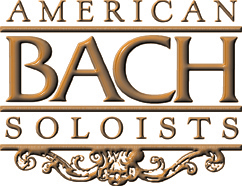 JEFFREY THOMAS ~ ARTISTIC DIRECTOR
AMERICAN BACH SOLOISTS NAME GARRETT SHATZER DEVELOPMENT DIRECTOR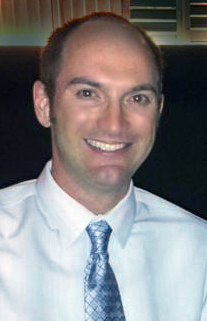 DECEMBER 1, 2015—SAN FRANCISCO, CA—The American Bach Soloists (ABS) announce the appointment of Garrett Shatzer as the organization's Development Director effective January 1, 2016. Mr. Shatzer joins the San Francisco­–based staff after engagements as the Annual Fund & Institutional Giving Manager at the Oakland Symphony and the Annual Fund Manager at Philharmonia Baroque Orchestra.

"I am deeply honored to be joining the staff of the American Bach Soloists. I've greatly admired the group since I first heard of them when I moved to Davis in 2008. Their musicianship is extraordinary, and I've had the pleasure of attending many of their concerts over the years. ABS has made great strides recently, and I very much look forward to contributing my efforts to ensure its continued success" stated Shatzer.

Executive Director Don Scott Carpenter added, "I am very pleased that Garrett is joining us and I look forward to working with him as we enhance a development plan that continues to support the artistic excellence created by artistic director Jeffrey Thomas; this is an important step for the future of ABS."

Mr. Shatzer will work closely with Mr. Carpenter, as well as the development committee and the board in cultivating and soliciting individual donations, as well as corporate, foundation, and government gifts.
---
ABOUT AMERICAN BACH SOLOISTS
The American Bach Soloists engage and inspire audiences through historically informed performances, recordings, and educational programs that emphasize the music of the Baroque, Classical, and Early Romantic eras. Founded in 1989, the ensemble has achieved its vision of assembling the world's finest vocalists and period-instrument performers to bring this brilliant music to life. For more than two decades, Jeffrey Thomas has brought thoughtful, meaningful, and informed perspectives to his performances as Artistic and Music Director of the American Bach Soloists. Fanfare Magazine proclaimed that "Thomas's direction seems just right, capturing the humanity of the music…there is no higher praise for Bach performance."

 [more...]



ABOUT JEFFREY THOMAS
Renowned for his experience, knowledge and sensitivity for the music of the Baroque, Jeffrey Thomas's preparation of the major works of the repertory such as Bach's Mass in B Minor, St. Matthew Passion, and Handel's Messiah have led to inspired, definitive performances that have become synonymous with the ensemble he has led with such distinction, American Bach Soloists. San Francisco Classical Voice said, "Jeffrey Thomas is still pushing the musical Baroque envelope." Before devoting all of his time to conducting, he was one of the first recipients of the San Francisco Opera Company's prestigious Adler Fellowships. Cited by The Wall Street Journal as "a superstar among oratorio tenors," Mr. Thomas's extensive discography of vocal music includes dozens of recordings of major works for Decca, EMI, Erato, Koch International Classics, Denon, Harmonia Mundi, Smithsonian, Newport Classics, and Arabesque. He is a Professor of Music at the University of California, Davis, where he holds the Barbara K. Jackson Chair in Choral Conducting. Mr. Thomas currently hosts two shows on one of the nation's premiere classical music radio stations, KDFC, the most recent major commercial classical station in America to make the transition to public radio. Through worldwide streaming audio, he brings his experience and love for baroque and choral music to a global audience. [more...]
High resolution images and more information, including full artist biographies,
---
American Bach Soloists
44 Page Street, Suite 403
San Francisco, California 94102-5975
US


Read the VerticalResponse marketing policy.