WOWPS 2017 Gold Medal: Congrats Oompa!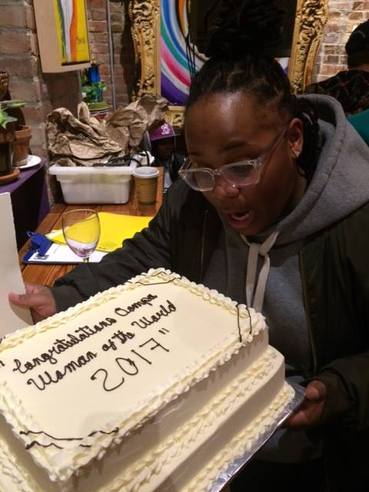 On March 19th, Oompa from the House Slam team tied for first place at the Women of the World Poetry Slam Competition, held this year in Dallas, Texas. This is the second WOWPS gold brought back to Boston by a member of the House Slam; House Slam co-founder Janae Johnson won the same title in 2015; and co-founder Porsha O. won the Individual World Poetry Slam gold in 2014.
---
Economic Solidarity in Communities of Color
A new report released by the Solidarity Economy Initiative examines eight cases across lower-income communities of color in Massachusetts. Authors Penn Loh and Sarah Jimenez find that aspirations for transformation are spreading from Springfield and Worcester to Lynn and Boston.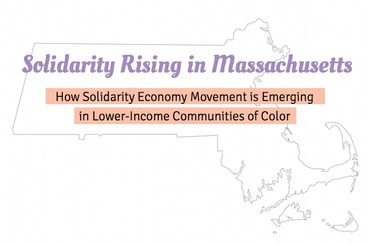 Communities are organizing to resist and reform the current system, while building alternatives that go beyond capitalism. They are incubating worker-owned coops, community land trusts, and community-controlled capital. They are modeling an economy and democratic governance based on collective care and putting people and planet over profit. Communities are dreaming big, of building regional ecosystems that can scale up transformative impacts.
Click here
for the report.
---
Intercambio en la Cocina
Two members of the Haley House Live-In Community, Cavell Scott and Andrew Bishop have begun to convene a weekly "Spanish/English Exchange" with soup kitchen guests on Mondays.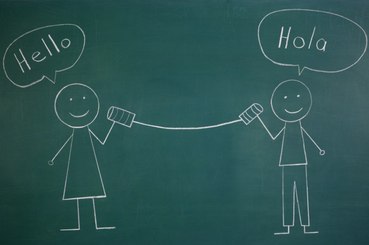 The idea for this initiative first surfaced during "Town Hall Meetings" as a way of bringing together soup kitchen guests from different backgrounds apart from meal times. When sharing such a tight space, different cultural realities and perceptions become more apparent, and guests have recently expressed frustration with language barriers (a large portion of guests in the soup kitchen primarily speak Spanish). For more information about this series, contact
Cavell
or
Andrew
.
---
Community Tables Celebrates 5 Years!
In March, Community Tables celebrated its fifth anniversary with a delicious meal and a beautiful crowd (pictured in the header of this newsletter). Each Saturday evening, all are invited to join friends and neighbors for a delicious, made-from-scratch sit-down meal at HHBC at 5:30 pm, on a pay-what-you-can scale-- the food and company cannot be beat! And make sure to "Like" the Community Tables Page on Facebook to stay up-to-date (
linked here
)
---
21st Annual Walk for Peace on Mother's Day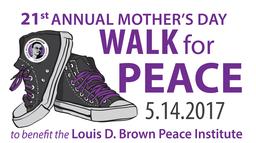 The Mother's Day Walk for Peace is a celebration of our potential to create more peaceful communities and benefits the Louis D. Brown Peace Institute.
Every year families from across the state and region walk together toward peace because in unity, there is healing! This Mother's Day, we invite you to join others in demanding dignity and compassion for all families impacted by murder by becoming part of the Haley House Walks for Peace Team on
Sunday, May 14
. The walk begins at Town Field in Dorchester at
8 am
. For more information
click here
and contact
Sharon
if you'd like to join the Haley House team.
And some other ways to support the important work of the Louis D. Brown Peace Institute:
Paying for funerals and burials is an enormous burden on grieving families of murder victims. The Louis D. Brown Peace Institute helps families fundraise and apply for assistance from the Victim Compensation Fund. In 2016, they were able to give 15 families over $50,000 for cemetery costs from the Rest in Peace Fund (click here to learn more or contribute)

The Peace Institute also crafted legislation to amend victim compensation so that no families of murder victims can be denied reimbursement for modest funeral and burial costs (

click here

to learn more). Representative Evandro Carvalho filed the bill, and Mayor Marty Walsh adopted H.742 as one of his legislative priorities. Support these efforts to ensure every family of a murder victim is treated with dignity and compassion by calling your state legislators and asking them to support H.742.

Find your legislators here
---
Removing the Covers & Sprouts Abounding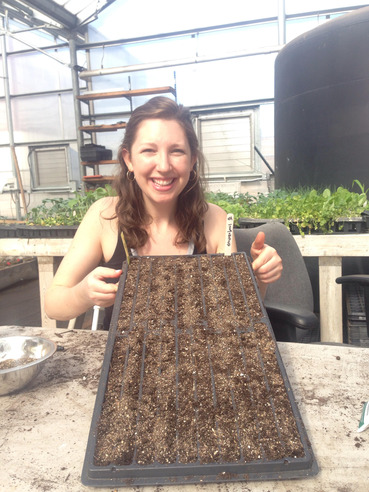 Haley House farmers Cara and Laura presented their experiences with hugelkultur farming techniques at the 42nd Annual Gardener's Gathering and greatly enjoyed being around so many seasoned community gardeners! A highlight of the day was hearing food justice activist LaDonna Redmond speak about racial justice in the food system and the possibilities of cooperative business models.
The team was grateful to share space with community members and local partners at the March meeting of Dudley Grows at DSNI, where the group envisioned ways to get Dudley-grown produce into local restaurants. Right across the street at the Dudley Greenhouse, our team has been planting away, seeding many core summer crops. The most recent succession included 11 varieties of tomatoes, 4 varieties of hot peppers, herbs, eggplant, and okra. And if you happen to be passing by Thornton Farm, you'll notice the raised beds are finally uncovered-- the team is excited to be outside again soon!
---
Last Chance to Buy Wine to Support Haley House!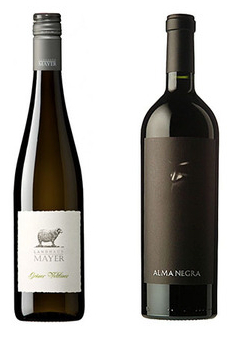 We're grateful to have been chosen by our South End neighbors at Urban Grape to be their community partner for the March and April. As part of this partnership, Haley House will be providing tasty treats at one more "pop-up" during a wine-tasting this Saturday (Dudley Dough Pizza), 5-8 pm.
Additionally, we encourage you to check out the two bottles (right); Haley House will receive
10% of the proceeds of their "Cheers to Community" wines during this partnership:
2015 Landhaus Mayer Gruner Veltliner (Vienna, Austria, $17) and
2014 Alma Negra "M" Blend (Mendoza, Argentina, $20). For more info,
click here.

---
Spicy Winners: DOT Chili Cook-Off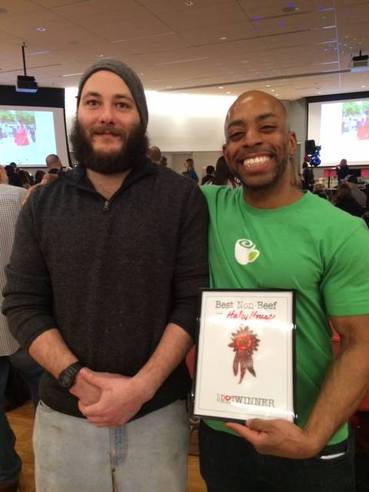 On March 26, Haley House Bakery Cafe chefs won the award for the best non-beef chili at the Dorchester "Bring the Heat" Annual Chili Cook-Off, hosted by the
Ashmont Adams Neighborhood Association.
Made with several varieties of peppers, Haley House's spicy stew was a crowd pleaser! Pictured here, Steve and Jerome celebrate the big win. Later this month, HHBC will be featured at The Food Project's Big Shindig (Wed. April 26) and at USES' Neighborhood Gala (Wed. May 24).
---
Globe Subscribers: We Need You!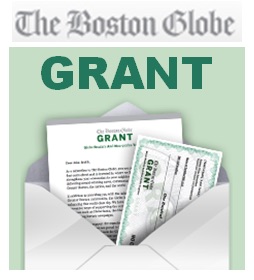 If you are a subscriber to the Boston Globe, with just a few clicks, you can help Haley House receive valuable advertising space through the Globe Readers And Non-profits Together (GRANT) Program.
Click here
to put your voucher to use towards Haley House or to learn more about the program (Deadline is 4/30).

Pizza With Purpose Delivered To Your Door!
Did you know that you can now get your delicious Dudley Dough pizza (+ wings and anything else your heart desires) DELIVERED to your home? Click
here
to check it out or place an order RIGHT NOW!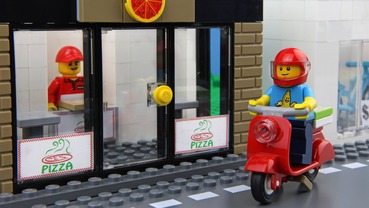 ---
CLOSINGS
HHBC will be CLOSED on Sunday, April 16th (Easter)
---
EVENTS
4/4: In The Name Of Maya
, 7-9 pm at HHBC (
more info
)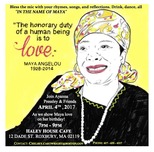 4/6: Jazz by Any Means Necessary,
7-10 pm at HHBC (
more info
)
4/7: First Friday Game Night,
5-8 pm at Dudley Dough (
more info
)
4/8: Dudley Dough Sampling,
5-8 pm at Urban Grape (
more info
)
4/9: Thornton Farm Workday
, 2-4:30 pm at 95R Thornton St., snack to follow (
RSVP
)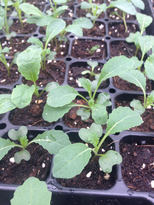 4/13: Lifted Boston
, 7 pm at HHBC (
more info
)
4/14: House Slam Last Chance
featuring Anita D.
, 6:30 pm at HHBC (
more info
)
4/20: AiLi Live featuring Dr. Allana Da Graça
+ open mic, 7 pm at HHBC (
more info
)
4/27: Lyricists' Lounge presented by Boston Day & Evening Academy
, 7 pm at HHBC (
more info
)
4/28: House Slam
,
6:30 pm at HHBC (
more info
)
5/6: Thornton Farm Workday
, 9 am -12 pm at 95R Thornton St., potluck to follow (
RSVP
)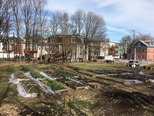 5/14: Mother's Day Walk for Peace
at 8 am, meet at Town Field in Dorchester (
more info
)
6/3: 14th Annual Block Party & Silent Auction, 4-7 pm at 23 Dartmouth Street (more info to follow)
---
Donation Wish List
Clothing For Soup Kitchen Guests:
Each Monday morning, we open the "clothing room" for our soup kitchen guests. All men's clothing and personal hygiene projects are very much appreciated, especially:
Backpacks
NEW underwear & undershirts (men's)
NEW men's socks (wool or cotton)
Boots & shoes (men's) and Shoelaces
Belts
Pants (especially between size 30-40) & shirts (men's)
T-shirts
Vests, sweaters & sweatshirts
Athletic Wear
Toiletries (soap, body wash, shampoo, conditioner in travel sizes, lipbalm)
Toothbrushes & Toothpaste
Deodorant
Shaving cream & razors
Soup Kitchen & Live-In Community:
Forks
Mugs
Bowls
Chef/sharp knives
Books & magazines (Spanish & English)
Checkers, chess, & scrabble sets
Vacuum cleaner
Rugs
Water Cooler
---
Haley House Bakery Café Hours
MONDAY
7:30 am - 6 pm
TUESDAY & WEDNESDAY
7:30 am - 8 pm
THURSDAY
7:30 am - 10 pm*
*food until 9 pm
FRIDAY:
7:30 am - 8 pm
SATURDAY:
9 am - 4 pm
SUNDAY:
10 am - 4 pm
---
Dudley Dough Hours
MONDAY-FRIDAY
7 am- 9 pm
SATURDAY
11 am- 9 pm