Annual Newsletter: Sneak Peak!
Our Annual Newsletter is hitting mailboxes this week. Check out a preview by clicking on the image below: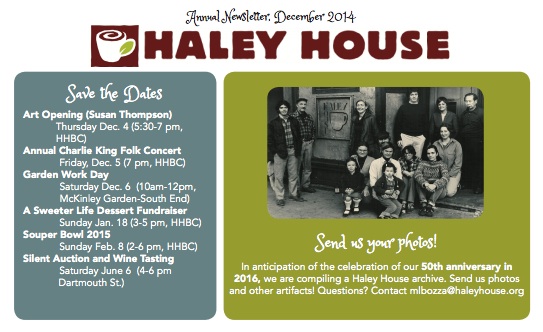 ---
A Chair for Clarkie by Dave Manzo
Introducing the "Sponsor-a-Chair" campaign for our Soup Kitchen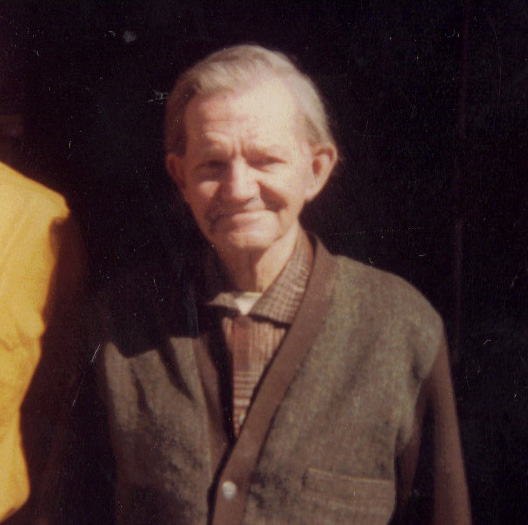 When I met Clarkie in 1977, he was sleeping in the fireplace at the old Pine Street Inn, then located in Chinatown. I never asked him why he slept there huddled with an old blanket. I suppose he felt safer having three walls surrounding his slight body and a roof, albeit a fireplace flue, over his head.
Each morning Clarkie walked 15 minutes to Haley House. There, at 6 am, I'd see him standing with 50 other men waiting for coffee, breakfast, warmth and maybe a peaceful respite.
At that time, it was not unusual for one or two volunteers to cook breakfast and lunch, distribute clothing, comfort a guest having a seizure, and clean the soup kitchen at noon when the shift ended. Given the volume of work, assistance from one of the guests, like Clarkie, was especially welcome.
As the guests made their way into Haley House at opening, Clarkie would offer to wash dishes. Throughout breakfast and lunch I watched him hunched over our 3-bay sink scrubbing away, all the while making humorous comments about my Italian heritage. I will forever cherish Clarkie's thoughtfulness and I miss his banter!
Now Haley House has given me an opportunity to honor Clarkie with its new "Sponsor a Chair Program." With the purchase of new tables and chairs in the soup kitchen, each of us has the opportunity to remember someone special in our lives. Maybe you volunteered at Haley House and had a special relationship with a guest? Maybe you'd like to honor a family member or friend who values the uniqueness of Haley House by naming a chair in his/her honor? With the holiday season ahead, please consider remembering someone special in your life, with a gift that will keep on giving for years to come.
Bookmark www.gofundme.com/haleyhousechairs or


(All donations to Haley House are tax deductible.)

---
December Garden Update
An update from our Garden Coordinator, Carmine Leighton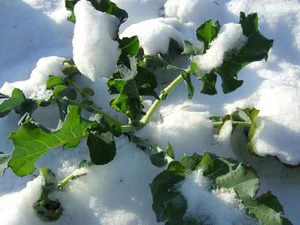 Come join us for this month's Garden Workday on Saturday, December 6th from 10 am-12 pm. Meet around the corner from 23 Dartmouth Street at the McKinley Collaborative Garden on Montgomery Street. We will be planting seeds for winter crops outdoors and then heading inside to bake pies for our soup kitchen. All ages and no experience needed. All tools and gloves provided. RSVP to Carmine by Friday, December 5. Visit the McKinley Garden Blog for more.

---
Looking for a gift that keeps giving?
Gift cards from Haley House Bakery Cafe are great for everyone!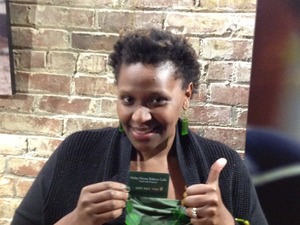 During this holiday season, why not consider purchasing gift cards from the Haley House Bakery Cafe for your friends, family, or colleagues? In addition to inviting folks to enjoy delicious meals and snacks from our Bakery Cafe, your purchase will support the extensive programming of Haley House and all those who make up our community. Thanks to Marisa Luse (Discover Roxbury) for the endorsement (photo above).

Cards can be purchased at HHBC. With questions or for group orders email bakery@haleyhouse.org.

---
Passing the Gavel: HH Annual Meeting

New Leadership of Haley House Board of Directors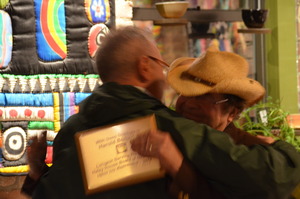 We offer sincere thanks to our out-going (and longest-serving) president of the board, Harold Berberick. We are excited to announce our newly elected team of officers: Celia Grant (President), Jill Kimmell (Treasurer), Sharon Bilodeau and Julia MacLaughlin (Co-Secretaries), and Christina Horn (returning as Clerk). We also welcome new board members David Manzo and Catherine O'Byrne.
Calendar & Needs
---

**HHBC Closed December 25-26,
January 1-2**

---
December Events
12/4: Artist's Reception: Susan Thompson's "A Thread Runs Through," 5:30-7 pm at HHBC (more info)

12/5: Charlie King Holiday Concert, 7 pm at HHBC (more info)

12/6: McKinley Winter Garden Workday 10 am-12 pm, meet at 23 Dartmouth Street (more info)

12/12: The House Slam featuring poet McKendy Fils-Aime, doors open 6:30 pm at HHBC (more info)

1/18: A Sweeter Life Dessert Fundraiser, 3-5 pm at HHBC (more info)

2/8: 7th Annual Souper Bowl, 2-6 pm at HHBC (more info)
---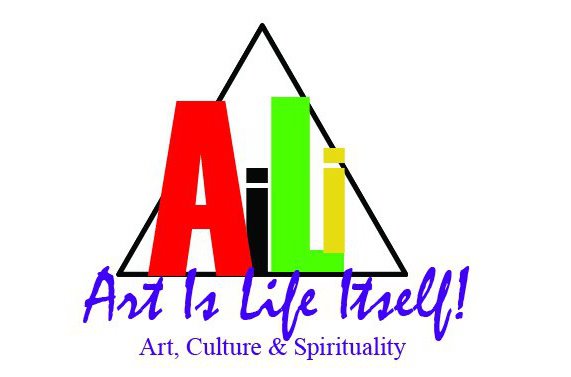 The Performance Series Embracing Art, Culture & Spirituality. Every Thursday from 7- 10 pm at HHBC.

12/4 Fulani Haynes Jazz Collaborative + Open Mic

12/11: Comedian African Man Born (AMB) comedian Jimmy Anicet + Open Mic

12/18: Committee of Friends & Relatives of Prisoners (CFROP) + Open Mic

AiLi! returns on January 22, 2015 (first Thursday after MLK, jr. Day)
---
Donation Needs:
Clothing:
As the weather gets colder our guests are especially in need of:
New men's underwear and long-underwear

New men's cotton or wool socks

hats, gloves, scarves, belts

Men's sweaters & sweatshirts (especially med. & lg.)

Warm Coats & jackets (all kinds)

Men's shoes, sneakers and boots
Other things:
Backpacks, Blankets

Razors, Hand-Lotion, Deodorant

Toothbrushes, Toothpaste
Soup Kitchen Needs:
Silverware

Bowls (soup/cereal)

Coffee mugs

Plates
---
Community Tables
Enjoy a locally-sourced, healthful meal with friends every Saturday evening
--
all (especially families) are welcome!
Doors open at

5:00 pm and dinner is served promptly at 5:30 pm.

First come, first served the delicious 3-course full-service meal. Guests are invited to pay whatever they can. Read more here.