THIS SATURDAY: Outdoor Community Tables!
Our 6th Annual Outdoor Community Tables is almost here! Join neighbors on Saturday, August 11, from 5-8 pm at t
his year's pay-what-you-can feast featuring a delicious, made-from-scratch buffet dinner (including dessert and veg/vegan options) under the sunset in the parking lot of Haley House Bakery Cafe in Dudley.
There will be music, dancing, and lots of fun for the
whole family-- we hope to see you there!
The bakery cafe will be closed on August 11 to prepare for this event.
---
Thank you, Roxbury Unity Parade!
Haley House Bakery Cafe is honored to have been named the recipient of the Inaugural Roxbury Unity Parade's "Business of the Community" award presented on July 22 to recognize "exceptional individuals and organizations who make community service a way of life."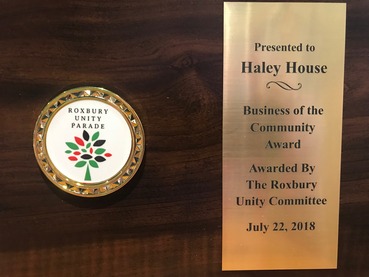 Two lifetime achievement awards were conferred to Sarah-Ann Shaw and Alfreda Harris for their important contributions to the Roxbury Community and surrounding area. Congratulations, Sarah- Ann and Alfreda!
---
The Yung House Slam: BNV 2018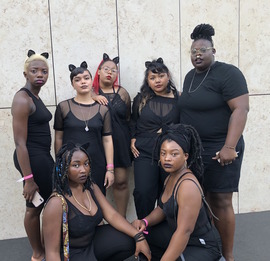 Congratulations to the Yung House Slam Team for placing 4th at the 2018 Brave New Voices Youth Poetry Slam Festival in Houston, TX! Brave New Voices brings over 500 young poets together to learn, slam, and engage in the art of spoken word.
---
Event Spotlight: #StuckOnReplay 8/15
On Wednesday, August 15 (5-8pm), community members, leaders and elected officials are invited to gather outside Haley House Bakery Cafe for the 3rd annual
#StuckOnReplay
event.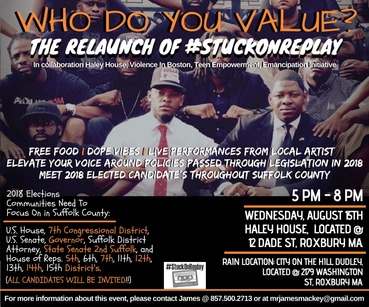 The central question of the gathering is: "who do you value?" This community conversation will focus on holding policy makers accountable to the communities they represent on the topic of criminal justice reform. The event is free and open to the public and includes food, performances from local poets and rap artists, and more.
For more information and to register, click
here
.
---
Cook it, Grow it, Share it: HYCC Teen Leaders
Eight amazing teenagers have been working hard at the farm this summer as part of a collaborative summer employment program with Hawthorne Youth & Community Center and Haley House. During the "Grow It, Cook It, Share It" program, these "food ambassadors " learn all about sustainable urban agriculture and cooking.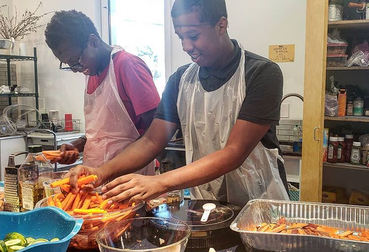 If you'd like to witness the talent of these teens, all are invited to join pay-what-you-can dinners cooked with farm fresh food on Thursdays during the summer (6-7:30 pm) at HYCC. It's a chance to check out the teens' skills and talents, and also have conversations with people of all ages on building up the community.
For more info/ to reserve a seat,
email info@hyccroxbury.org or call 617-427-0613.
---
Reaching New Heights at the Farm
Twelve foot tall sunflowers, plump tomato plants, and greens growing faster than can be harvested are all sights to be seen at the Thornton Street Farm this month! The farm team continues to harvest lots nutritious and colorful produce for the bakery cafe (1,000+ pounds so far this season!). Much of the produce is prepared and served as soon as it's brought in. Swing by the bakery cafe today for a healthy, hearty, and freshly prepared meal!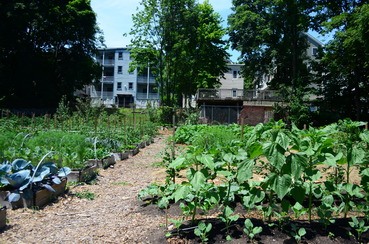 Interested in volunteering at the farm? Contact
Rachel
for more information.


---
CLOSINGS
HHBC
Closed 8/11 (in preparation for Outdoor Community Tables)
Closed 8/27-9/4,
Re-opening 9/5
HH Soup Kitchen
Closed 8/18-8/31,
Re-opening 9/1**
---
EVENTS
8/8: Dudley After Dark: A Wrinkle in Time (outdoor movie screening hosted by Transformative Culture Project),
8/10: The House Slam: Team Send Off & Diss Slam,
6:30 pm at HHBC (
more info
)
8/11: Outdoor Community Tables
, 5-8 pm at HHBC (
more info
)
8/15: Who Do You Value? The Relaunch of #StuckOnReplay,
5 pm at HHBC (
more info
)
8/23: 20/20: A Night of Seeing Clearly (hosted by Danny Rivera),
6:30 pm at HHBC (
more info
)
8/24: The House Slam - Rap Slam ft. Tim Hall,
6:30 pm at HHBC (
more info
)
SAVE THE DATE: 10/16: Haley House Fundraiser at Flatbread Company Brighton (a portion of all pizza sales benefit Haley House)!
---
HHBC Hours
MONDAY- WEDNESDAY
7:30 am - 6 pm
THURSDAY
7:30 am - 9 pm*
*food until 9 pm
7-10 pm
FRIDAY
7:30 am - 8 pm
SATURDAY
9 am - 4 pm
5 -7:30 pm
SUNDAY:
10 am - 4 pm
---
Wish List
Clothing:
Any gently used/new men's clothing and personal hygiene products, especially:
-NEW underwear (M-XL)
-Men's pants (30's range)
-Men's summer wear (T-shirts/ shorts)
-Travel-sized toiletries (soaps/shampoo/conditioner/lip-balm)
-Toothbrushes & Toothpaste
-Deodorant
-Shaving cream & razors
Goods:
-Silverware (forks + spoons especially)
-Blenders
-Mugs
-Books/ magazines (Spanish + English)
-Checkers, chess, scrabble
Farm:
-Seeds
-Seedlings/ transplants
-Potting soil
-Tarps
-Wood/ stakes
-Paint
-Paintbrushes
---
Know a Returning Citizen?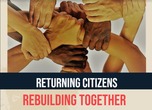 More than 3,000 individuals a year return to the community from prison each year. The city of Boston has opened an office for "Returning Citizens" to provide resources for these individuals. Learn more and fill out their intake form
here
.
Thanks Alkermes for Supporting Hygiene!
A big thank you to our friends at Alkermes, Inc. for putting together hundreds of personal hygiene bags for the guests of our Soup Kitchen!
Each bag contains a variety of essentials, including soap, deodorant, toothpaste, emergency blankets, and more! Thank you for your efforts!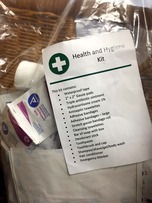 If you'd like to make a donation of in-kind goods for our guests, contact
Cavell
.
Soup Kitchen, Live-In Community, Administrative Office
23 Dartmouth Street, Boston MA 02116
Haley House Bakery
Café
(+ Catering)
12 Dade Street,
Roxbury
, MA 02119
Photo Credits: Paul Davey, Cachelle Johnson, #StuckOnReplay, Hawthorne Youth and Community Center, City of Boston, Porsha Olayiwola, Bing Broderick, Rachel Rimm, Mattaya Fitts