Annual Thanksgiving Pie Drive: Order by 11/13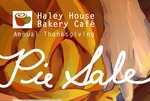 Support the Transitional Employment Program at the Bakery Cafe by purchasing one (or more!) of our delicious, homemade pies. Check out this video about the pies and TEP, and order your pie here!

Socks, and Jackets, and Hats - it's Winter!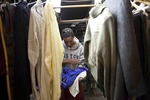 The cold weather has arrived and Haley House's Clothing Room, which distributes over 2,300 articles of clothing each year, is running low on winter clothes. Please consider donating men's jackets, hats, shoes, new socks, or new underwear. Contact Max with any questions.
Sunday Brunch at Haley House Bakery Cafe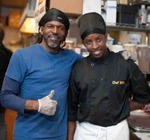 Join us every Sunday from 10:00am-4:00pm for our special Brunch Menu, including signature HHBC dishes such as the "Firecracker" breakfast wrap and our Jerk Chicken Grilled Cheese, plus new favorites, including Sweet Grit Cakes with Rep Pepper Chipotle Sauce, Brioche French Toast, and Roast Chicken, Organic Grits with an Onion Asiago Biscuit!

Food Day 2012 Cooking Class Celebration
Saturday, November 18, 5:00-7:00pm

Haley House's Take Back the Kitchen and GoLocal Boston are partnering up to offer a one-day cooking workshop in celebration of Food Day 2012. Learn delicious and nutritious cooking methods with a "hands-on" approach from Chef Vanessa LaBranche in a real restaurant kitchen. Get your GoLocal loyalty card, register for the class, and email Robin with any questions.

Dinner & A Movie at Haley House Bakery Cafe
Friday, November 30, 6:00-10:00pm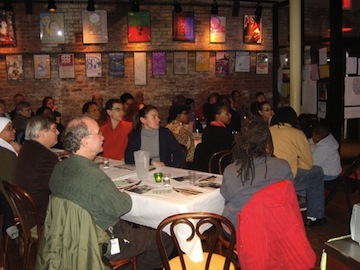 Join us for Dinner & A Movie on Friday, November 30th at 6:00pm. The Color of Film Collaborative, Inc. and Haley House Bakery Café are proud to present a revamped Dinner & A Movie. This time around, we'll be splitting the evening into two halves. For the first half, we will screen two short films that tell great stories about food and how it influences our lives. For the second half, we will be asking you to take the mic and share your food stories with us. If you know you want to tell a story (keep it to 5 minutes or so), please email us. We will choose 5-8 people to tell their stories!

Support Andrew Fink's Ironman for Haley House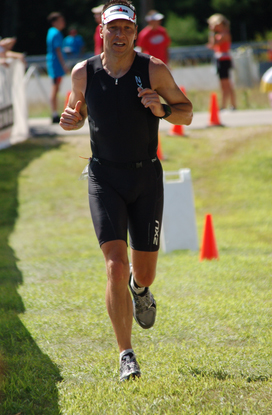 On November 18th, Andrew will be competing in the Arizona Ironman on behalf of Haley House! Check out his story in detail, excerpted below:
This November, I will be heading to Tempe, Arizona to swim 2.4 miles, bike 112 miles and run 26.2 miles. This is a very big and important goal for me. It allows me to challenge my body and mind in ways I have never been challenged. It also allows me to focus my energy on raising money for an incredible cause - Haley House.
Please help me support Kathe and the Haley House by donating today.
Garden Teaching Opportunities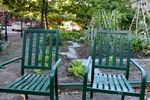 Interested in urban agriculture and nutrition education? Haley House is seeking volunteer teachers to lead garden lessons for students at the McKinley School! Previous experience in vegetable gardening, or knowledge of plant growth, plant harvest, soil nutrient value etc. is preferable as lessons will (in most cases) will be planned and taught by the volunteer teacher. McKinley faculty members are particularly interested in collaborating with a garden teacher to integrate math, science, and social studies into their garden lessons. Please email Ruby with any questions and interest.