Rookie of the Year: Our Roxbury Farm
Located at 95 Thornton Street in the Highland Park section of Roxbury,
Thornton Farm & Community Gardens
has quickly become an essential part of the work and mission of Haley House. The land is licensed from the City of Boston jointly with our partner organization, Hawthorne Youth & Community Center.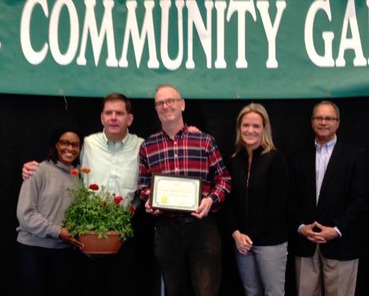 On March 26th, at the Trustees of Reservations' 41st annual "Gardeners' Gathering," Mayor Marty Walsh presented Haley House the "Rookie of the Year" award to Thornton Farm & Community Gardens. Kudos to our phenomenal in-house gardening team (Carmine, Cara, Karsten, Laura) along with the dozens of volunteers and neighbors who work so faithfully on this project!
Despite the snow on the ground, we're hopeful that spring really is just around the corner, and we'll need lots of
helping hands
to get our two plots up and running once the weather permits. If you're interested in volunteering with our urban agriculture projects or want to learn more, email
Karsten
,
Cara
, or
Laura
. There are several garden workdays planned for the coming month; reach out to one of our gardeners to see when they're most in need of help.
---
Race to Equity: The State of Black MA
In December, the Urban League of Eastern Massachusetts published a comprehensive report entitled Race to Equity: The State of Black Massachusetts. The thorough study revealed a stark landscape faced by communities of color in Massachusetts in comparison with majority white communities in terms of education, economic opportunity, and health. Among their most powerful findings:
The median net worth of a white household in Boston is $247,500; the median net worth of a black household in Boston is $8.
Black and Hispanic children face poverty rates triple those of their white and Asian peers.
Over the past 15 years, state funding for early education and care programs has been cut by 20%.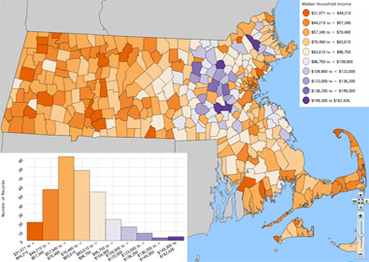 Although the majority of the findings were shameful for our state, Massachusetts came out ahead in terms of health insurance: 14 out of 15 black residents of Massachusetts have health insurance, higher than any state except Hawaii.
Click here
to read the full report, and stay tuned to hear more from our friends and neighbors at Urban League of Eastern Massachusetts, and the many other great organizations engaged in the same conversation, to learn how we can work together to begin to confront racial inequity in our state.
---
Meet Our Friend, Jim Nagle!
An avid golfer, proud Georgetown Hoya, newly zealous runner, dutiful grandfather, father, and husband, and part-time counsel at his law firm, Jim Nagle would have no trouble keeping himself busy in semi-retirement.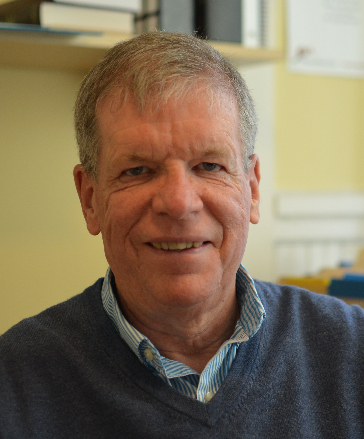 However, for the past seven months, in addition to keeping up with his other commitments, Jim has become an invaluable contributor to the Haley House team as part of the Ignatian Volunteer Corps (IVC). He has put his 35 years of experience as Partner and Chair of the Labor and Employment Practice at Goodwin Procter to good use, becoming an important resource for and advisor to our growing staff as our Human Resource Manager. Working under the leadership of Jill Kimmel (Director of Operations), he has created new personnel guidelines, expanded benefits offerings, coordinated supervisory training, and has advised on a host of employee relations issues.
When asked why he chose to volunteer two days each week at Haley House (other than the pizza at Dudley Dough), he shared that he was drawn to the energy and enthusiasm of the people who work and volunteer at Haley House and the sense of joy he observed as folks worked together towards the mission. In his first seven months, Jim has already contributed immeasurably to our mission and we're grateful for his service!
On April 17th, our friends at the Ignatian Volunteer Corps will honor two special members of the Haley House family: Noreen & Dave Manzo with their highest honor, the Della Strada Award. For more information about IVC click here, and for information about the Della Strada Awards Celebration click here.
---
Project Bread's Walk to End Hunger: May 1st
In addition to the scenic 10-mile Walk course along the Charles River, this year the Walk for Hunger will kick off with a 5K starting on the Boston Common. Whether you're up for jogging the 5K, walking a mile, or feel game to complete the whole course, we'd love to have you as part of Haley House's team on Sunday, May 1st (rolling start times). Pledges and donations are also welcome!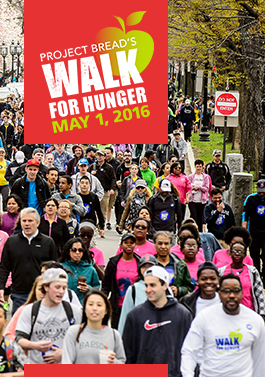 This 46-year old event raises funds for Project Bread, an organization that has provided crucial support for the Soup Kitchen at Haley House for many years (along with hundreds of other programs offering hunger relief to families and individuals across the state).
To join the team or donate to the cause in honor of Haley House, please visit our Walk for Hunger page. Our team's fundraising goal is $1,000. For more information, contact our wonderful new Volunteer Coordinator & Development Assistant, Eric Martin.
---
Mother's Day Brunch Buffet at HHBC: May 8th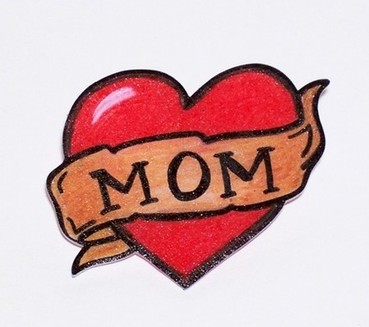 Believe it or not, Mother's Day is around the corner, and you need not look any further for the
perfect gift
for the special mother-figures in your life...why not treat them to the special, once-a-year Mother's Day Brunch Buffet at the Bakery Café?
This year, the brunch will be held on
Sunday, May 8th
and will have three ticketed seatings: 10:30 am-12 pm, 12:30-2 pm, and 2:30-4 pm. Our dynamite team is pulling out all the stops: omelets, waffles, chicken, veggies, desserts, and much more! Plus
free mimosas
for all moms! Tickets are available right now – but don't delay, they usually go quickly! (
Click here for more info or to buy tickets
)
---
Good Neighbors: Thank You Boston Organics!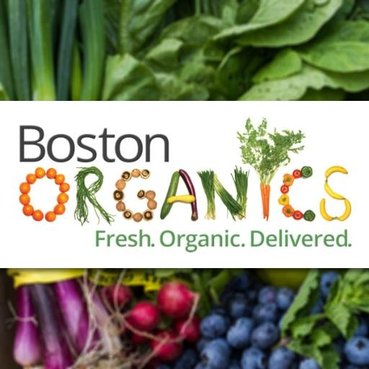 We want to give a special shout-out to our friends at Boston Organics, who donated 150 lbs. of organic produce to be used for our Souper Bowl Fundraiser event in February.
When we checked in with the folks at Winter Moon Farm, one of Boston Organics' partner farms, they shared something remarkable: all the produce that Boston Organics donated to help Haley House was purchased from the farmers, so that they'd also benefit: "That is just like them—they are a great organization."
We encourage you to support the good work they do (click here to check them out).
---
First Fridays: Games & Pizza @DudleyDough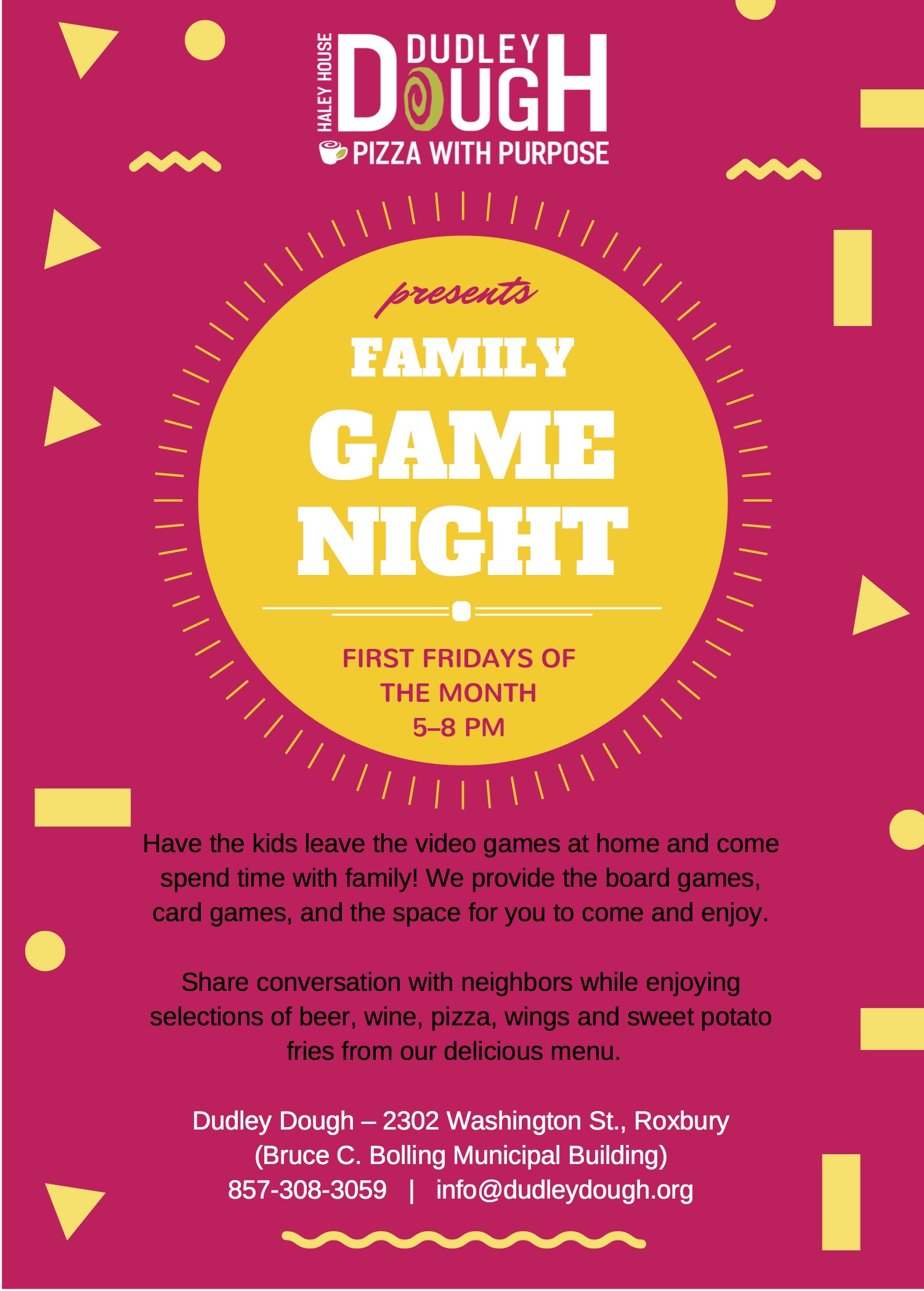 All are invited to gather on the
first Friday
of each month to compete in
Family Game Night
at Dudley Dough. From 5-8 pm, we'll provide the cards and
board games
and you just need to bring your appetite and A-game! In addition to our delicious pizza, Fridays are a great night to try out our wings, sweet potato fries, and ice cream, as well as beer & wine (all for purchase). Our inaugural Family Game Night on April 1st was a blast (no fooling- check out the photo in the banner of this newsletter!) – and everyone's excited for the next Game Night on
Friday, May 6th!
And in case you missed it, our friends at
Pie R Squared
, the math tutoring program based at Dudley Dough, were featured on CBS Boston! Founder Beth Segers puts their powerful mission beautifully: offering tutoring in a safe and friendly space as "a path to prepare students to do good work in their own community." Check out the interview
here
!

Events
4/7: Jazz By Any Means Necessary
celebrates Jazz Appreciation Month, 7 pm at HHBC (
more info
)
4/8: The House Slam
Last Chance Slam, 6:30 pm at HHBC (
more info
)
4/14: Lifted Boston
from Outside the Box Agency, 7 pm at HHBC (
more info
)
4/14: Young Professionals Mixer: International Development and Politics in Africa
from WorldBoston and the West African Research Association, 6 pm at Dudley Dough (
more info
)
4/21: Art Is Life Itself!
with Nina LaNegra, 7 pm at HHBC (
more info
)
4/22: The House Slam
Team Finals, 6:30 pm at HHBC (
more info
)
4/28: Lyricist's Lounge
from BDEA, 7 pm at HHBC (
more info
)
4/29: Dinner and a Movie
presented in partnership with the Color of Film Collaborative at HHBC (
more info
)
5/1: Walk for Hunger,
rolling start times (
more info
)
5/6: Teachers are Awesome, 5:30 pm at HHBC (check out Facebook closer to the event for more info)
5/6: Family Game Night, 5-8 pm at Dudley Dough
6/4: 13th Annual Block Party & Silent Auction Fundraiser
, 4-7 pm at 23 Dartmouth (
more info
)
12/2-4: 50th Anniversary Weekend Gala Celebration
, details to follow (
more info
)
---
For Rent: South End Parking Space
Need a place to park your car in the South End and want to support Haley House at the same time? We have a spot available behind John Leary House at 418 Mass Ave (our internally subsidized housing site) Cost is $300/month. Contact
Jill
for more information.
---
Donation Needs
Soup Kitchen:
Maple syrup
Bowls
New Paintbrushes
New Paint Trays
Clothing For Our Guests:
Each Monday morning, we open the "clothing room" for our soup kitchen guests. All men's clothing donations are very much appreciated, especially:
NEW men's underwear & socks
Backpacks
Toiletries
---
Dudley Dough Hours & Menu
MONDAY-FRIDAY
7 am - 8 pm
SATURDAY
11 am - 8 pm
---
Haley House Bakery Café Hours
MONDAY
7:30 am - 6 pm
TUESDAY & WEDNESDAY
7:30 am - 9 pm
THURSDAY
7:30 am - 10 pm*
*food until 9 pm
FRIDAY:
7:30 am - 9 pm
SATURDAY:
9 am - 4 pm
SUNDAY:
10 am - 4 pm