A safe haven on Columbus Avenue

Haley House is more than a soup kitchen and bakery cafe; it's a home.
Literally, Haley House manages 109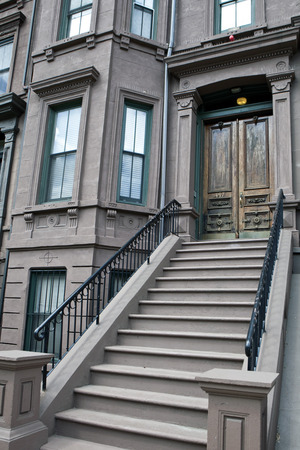 units of affordable housing scattered around the South End. One of those units, until this past spring, was occupied by long-term tenant Pat O'Connell. When Pat passed away in May, Haley House's housing manager Noreen Manzo wrote the following tribute:

Pat was a wonderful, warm, witty, person who came to us six years ago from Long Island Shelter with a history of alcohol abuse. The only sign of that we ever saw was in his gait: he told us he had lost three toes on his right foot after, drunk, he fell asleep in a snow bank and got frost bite.

Pat became our "go to" guy as far as handling fix-it jobs in the SRO buildings, always ready to lend a hand. He was the first resident in SRO history to be trusted with master keys to the building - such was our trust in him. As Matt said, he was a source of comfort and security in the building to the other residents, an anchor of quiet stability, and very well respected.

With us he lived si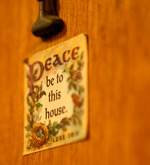 mply. He had been estranged from his family for many years. But Matt was sensitive and smart enough to find a way to reach his brother Colin after Pat's stroke last Friday. And Colin responded. Eventually we wound up spending a good deal of time with him at the hospital. He was consoled in the knowledge that Pat had found his way, was OK, that he was loved and respected and had come to terms with life. That meant a great deal to him and was a gift Haley House gave the family. He was grateful to Haley House, saying several times the equivalent of , "I don't know what you did with Pat to turn him around, but I'm glad you did it." And several times we said back, "Pat did it all. We had little to do with it."

Which is true, but not the whole story. Matt and I realize that Haley House had become a source of refuge to Pat, a safe haven, a place where he could live life safely on his own terms, and with dignity and respect. I will miss Pat - we all will. But I am also proud to be part of Haley House that provided him a place to be at home for more than six years. For Pat and for that reality I am very grateful.

Volunteer Spirit Continues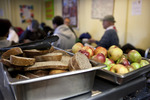 Volunteers fill Haley House with energy and enthusiasm. The seemingly endless stream of hands ready to help - whether college students to kitchen guests - keep Haley House up and running. On a recent Tuesday afternoon, in the end-of-June heat, Mary Lou Bozza and a group of about fifteen young adult volunteers joined us in the soup kitchen and McKinley Garden. Afterwards, Mary Lou (a former Haley House volunteer in her college years) wrote the following note:
Thank you for welcoming the Good Shepherd young adults into Haley House on Tuesday. It didn't come as much of a surprise to me that when we reflected upon our experiences overall, almost every one of them listed the time with the guests at the elder meal as the highlight of the whole experience. The Haley House kitchen/dining area is a sacred space and I'm glad that they were able to experience that on their visit as they were invited to converse and share with the guests and members of the community. Thank you for making the special effort to allow them to experience the Haley House community-- it will surely stay with them for a very long time and helped them to begin to envision a different world.
Wendy Ellertson brings art to Bakery Cafe
On Friday, August 20th from 5:30-7:30, Haley House Bakery Cafe will be hosting an artist's reception with Wendy Ellertson. Please join us for light hors d'oeuvres and a chance to talk with the artist herself!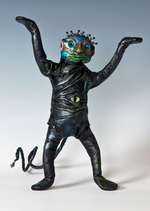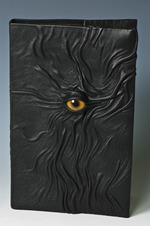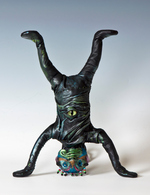 Upcoming Events
at Haley House Bakery Cafe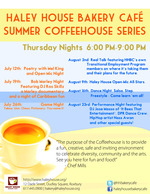 Summer CoffeeHouse Series: Thursday evenings from 6:00 to 9:00pm

7/12: Poetry with Mel King + open mic
7/19: Bob Marley night featuring DJ Ras Skillz, a Marley documentary, and a night of Caribbean fun

7/26: Game night with Taboo, Uno, chess, Pictionary, and more!

8/2: Real Talk with Transitional Employment Program (TEP) participants about their plans for the future

8/9: Ole Skool Karaoke with Kenny Grubbs

8/16: Dance Night: Salsa, Step, Freestyle - come learn 'em all!

8/23: Performance Night featuring DJ Jose Masso of 'It Bees That Entertainment', DPR Dance Crew, HipHop artist Nass Awan, and other special guests!
Save the Dates
7/20: Artist's Reception with Wendy Ellertson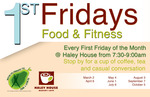 1st Friday of every month: Food & FItness Discussion from 7:30-9:00am

8/18: Jerk Chicken Cook-Off at HHBC
Check out our new community and garden blogs!