Community Tables: Join your neighbors for dinner!


Saturdays, 5:00pm at Haley House Bakery Cafe


Come join us for our new dinner series at the Bakery Cafe! Community Tables is more than just a meal; it is a place to meet our neighbors, celebrate one another, and find a common ground. Meet neighbors and friends over a delicious, locally-sourced, pay-what-you-can meal. Doors open at 5:00pm and the three-course dinner starts at 5:30pm. Read more about Community Tables here!
---
Celebrate Spring in the McKinley Garden


Saturday, April 4 12:00-4:00pm at the McKinley Garden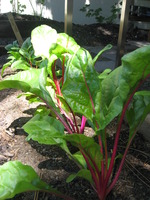 Our last garden work day was such a huge success that we are having another one! Come join us this Saturday, April 4, to build raised beds in our urban, school-based community garden. We are also looking for volunteers interested in pairing up with McKinley school teachers to lead garden lessons. If you are interested in teaching, coming to the garden workday, or volunteering in any capacity, please email Ruby, the McKinley garden manager. Keep updated on the McKinley Garden project by liking our Facebook page!
---
Remembering Joe Dolan, friend of Haley House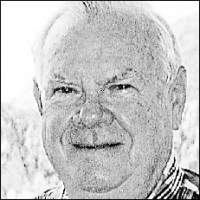 Joe Dolan, a long-time friend of Haley House, passed away recently.
Joe wandered into Haley House almost 50 years ago, on an exploratory mission to 'find out about poverty' in Boston for his Sodality group. Jesus kept referring to the poor and Joe felt he had no knowledge of poverty. A typical response of this bright, impeccably honest businessman, proud Naval Academy graduate who became "almost" a pacifist."Dad was hooked," said Joe's son, Tom, in a eulogy at St. Gregory's Church. "He became an active member of the Haley House community and for over 30 years he helped Haley House feed and bring comfort to those who needed it. He helped cook and serve the meals, clean the kitchen, and shared time and conversation with men who had lost everything. Dad had a spiritual side, and a social conscience, and Haley House provided him with a way of fulfilling his desire to offer selfless, compassionate service to others."
---
What is the Notion? The history of A Nubian Notion


Wednesday, April 17, 7:00pm at Haley House Bakery Cafe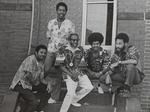 Join us for a presentation and panel discussion about the history of longtime Dudley retailer, A Nubian Notion. Presented by the Roxbury Historical Society, the program will be moderated by Candeleria Silva. Please bring your memories to share and come early for a delicious dinner, starting at 5:00pm. For more information, please email roxburyhistory@gmail.com.
---
Whisk Italian Pop-Up Dinner


Friday, April 26, 7:30pm at 23 Dartmouth Street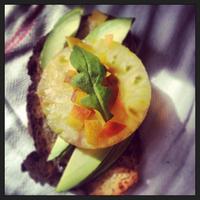 Fresh pasta and charcuterie will be featured at the next
Whisk pop-up dinner. The past few dinners have wowed attendees with taste and presentation, all masterfully crafted by chefs Jeremy Kean and Philip Kruta along with Haley House's Transitional Employment Program (TEP) employees. Please join us for this delicious meal by purchasing tickets here.
---
Spring cleaning? Help the live-in community!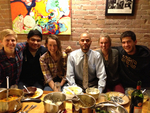 Got bunk beds, twin bed frames, twin mattresses, living room chairs, sofas, or desks to spare? Help the live-in community get ready for a house full of summer interns. The interns will be joining the live-in community in their work in Haley House's
soup kitchen, food pantry, clothing room, urban garden, youth cooking classes, development and social media for Haley House Bakery Cafe. If you have beds or furniture to spare, please contact Mary Ashton about donation procedures.
---
Join the Walk for Hunger with Haley House


​Sunday, May 5, beginning from 7:00-9:00am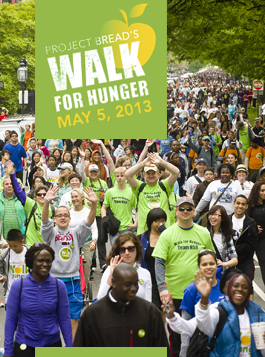 On Sunday, May 5, Haley House will be taking part in Project Bread's annual Walk for Hunger, a 20-mile walk that begins and ends in the Boston Common. Whether you come for 1, 5, or all 20 miles, we would love to have you join our team and particapate in an event that raises support for programs like Haley House's soup kitchen and food pantry. We are incredibly grateful for Project Bread's longstanding support of our efforts to build community while alleviating hunger, and we are looking forward to walking on May 5th!
Upcoming Events
at Haley House
---
The Roxbury Media Institute & Nina LaNegra present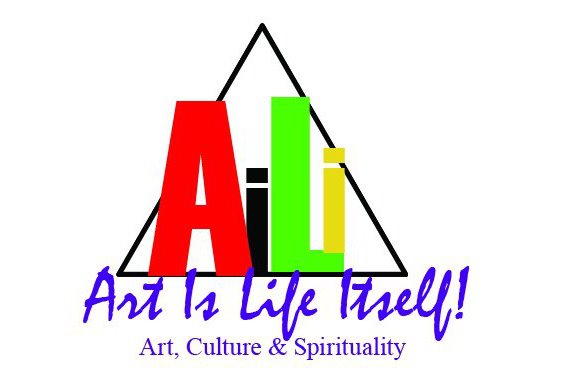 The Performance Series that Embraces ART, CULTURE, & SPIRITUALITY
Thursday evenings from 7:00-10:00pm
---
First FridaysFood and Fitness
kery Cafe)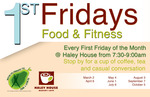 ---
Save the Dates
5/4: Wake Up the Earth Parade, leaving at
10:45am from Dudley to walk to Egleston
5/5: Walk for Hunger with Haley House
6/1: Annual Silent Auction at 23 Dartmouth Street