Spring has Sprung: April at Haley House

Here to Stay: 12 Dade Street Purchase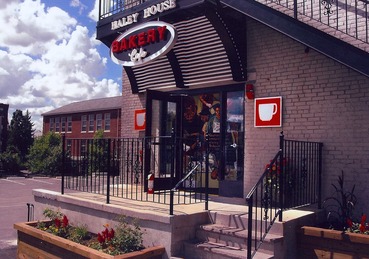 We are
THRILLED
to share that this past month Haley House was able to purchase our Roxbury home at 12 Dade Street, ensuring our future more permanently in Dudley.
This purchase will allow us much-needed room for growth. Some of the early changes to the site may not be immediately visible to regular café patrons, but will make a huge difference in our capacity to support community programming for the long term. If you'd like to hear more about what is going on behind the scenes or how to support future growth, please
contact us
. Our sincere and deep thanks to all who helped make this first step towards ensuring the long-term future of Haley House Bakery Café possible.
---
Our Jolly Good Fellow: Jeremy Thompson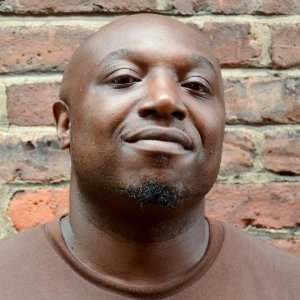 Congratulations to Haley House Bakery Café's
Jeremy Thompson
for being named a
2015 Boston Neighborhood Fellow,
by The Philanthropic Initiative (TPI),
in recognition of his leadership and commitment to positive community change.
Each year, the Boston Neighborhood Fellows Program honors a group of "ordinary individuals engaged in extraordinary efforts that are transforming lives, improving communities, and making Boston a better place to live and work." The award is made possible by an anonymous donor and administered by the Philanthropic Initiative. Jeremy and his fellow honorees will receive their awards on April 14th at City Year Boston. CONGRATULATIONS, JEREMY!
---
Use Your Shoes to End Hunger: Join the Team!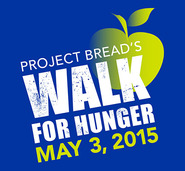 Consider joining Haley House's team for Project Bread's Walk for Hunger on Sunday, May 3rd. Walk a mile or walk the full 20-- there is no obligation to do the full stretch, and the more the merrier! We also gladly accept pledges and donations.
The walk raises funds for Project Bread, an organization that has long provided crucial support for the Soup Kitchen at Haley House. To join the team or donate to the cause in honor of Haley House, please go to our walk for hunger page or the facebook event to read more. Our team's fundraising goal is $2,000. For more information, contact Carmine.
---
Let Haley House Cater Your Graduation Party!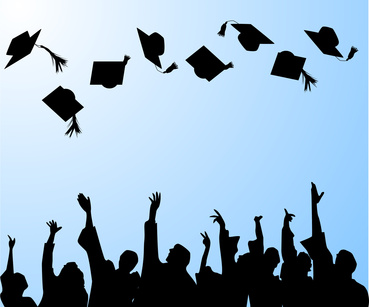 We are fast approaching the graduation season: as you plan celebrations, consider using Haley House Catering. Along with delicious food, you'll be supporting a great cause. Options include the "blue plate special," full service lunch, continental breakfast, pastries and desserts, gourmet signature pizzas, and empanadas. To hear more about special offers check out our
catering page & menu
.
---
Click to Get Us Free Advertising with the Globe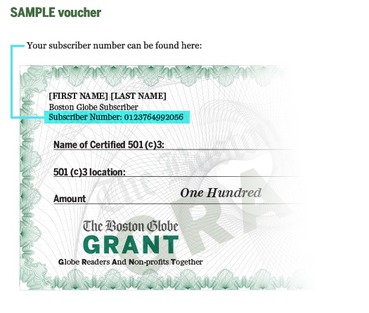 If you are a subscriber to the Boston Globe, with just a few clicks, you can help Haley House receive valuable advertising space through the
G
lobe
R
eaders
A
nd
N
on-profits
T
ogether (
GRANT
) Program.
Click here
to put your voucher to use towards Haley House or to learn more about the program.
---
Thawing Ground = Outdoor Garden Workday!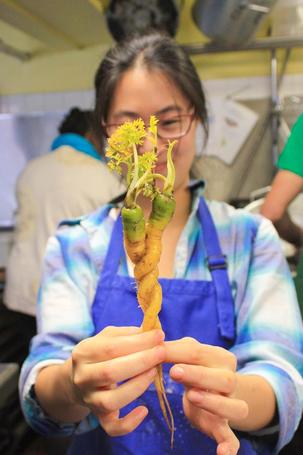 Now that the ground has begun to thaw, it's time to get back outside and garden!
All are welcome to join Carmine and crew on
Saturday, April 18th
from
10 am - 12 pm
to set up new garden signs, add compost to our beds, PLANT SEEDS, and enjoy the sunshine! All tools are supplied and no experience is necessary, but as always, make sure to dress appropriately for outdoor activity and possible inclement weather. With questions or to RSVP, contact
Carmine
by
Friday, April 17th
.
---
Can You Help Our Poets Slam at Nationals?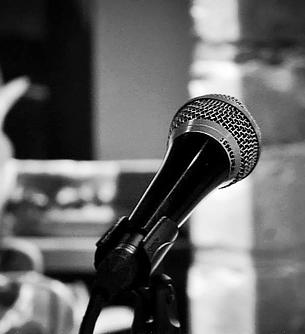 This August, a team of poets from the House Slam will compete at the National Poetry Slam in Oakland, CA. In order to cover the cost of the cross-country journey, they are seeking support from community members, friends, poetry lovers, and just plain ol' nice people. Please consider helping these incredible artists in their effort to compete as a certified venue for the first time ever. Every little bit helps. Click
here
to read more or donate.

Events
4/9: Artist Reception
Hakim Raquib "Time Eternal," 5:30-7 pm at HHBC (
more info
)
4/9: #AiLiLIVE
How to Blog with Maurice Wilkey + Open Mic, 7-10 pm at HHBC (
more info
)
4/10: The House Slam
Team Semi-Finals, Doors open at 6:30 pm at HHBC (
more info
)
4/12: The Haitian Experience at Guantanamo: A Neighborhood Conversation, 4 pm, HHBC (
more info
)
4/16: #AiLILIVE
Deconstructing the Prison Industrial Complex with CFROP + Patti LaRosa Singer-Songwriter & Mel King + Open Mic, 7-10 pm at HHBC (
more info
)
4/18: McKinley Garden Workday
10 am-12 pm, meet at 23 Dartmouth (RSVP to
Carmine
)
4/23: #AiLiLIVE
Relationships and You with Michelle Cook + Open Mic, 7-10 pm at HHBC (
more info
)
4/24: The House Slam
featuring
E
lizabeth Acevedo + Team Finals, doors open at 6:30 pm at HHBC (
more info
)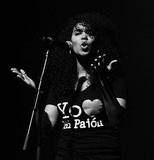 4/30: #AiLiLIVE
Linda and Sumner McLain Storytelling Musicians + Open Mic, 7-10 pm at HHBC (
more info
)
6/6: Silent Auction
Save the date for our annual South End Block Party!
---
Donation Needs
Coffee mugs
Silverware
Bowls (soup/cereal)
Dinner plates
Other helpful items:
NEW Men's underwear
NEW Men's socks
Men's jeans
Men's coats & jackets
Men's shoes & boots
Backpacks
Blankets
Disposable razors
Hand lotion
Deodorant
Toothbrushes and toothpaste
Toiletries of all kinds, especially travel size
Winter Gear:
If you notice winter items on sale or plan to clean out your closet at the end of the season (gloves, hats, scarves, long underwear), please consider dropping them off for our Clothing Room, open to guests each Friday.
---
Special Call for Volunteers:
We are in need of Cantonese and Mandarin speaking volunteers to help with the Food Pantry on Thursdays from 10 am - 12 pm. Contact Deena if you are able to help or for more info.
---
Cafe Hours
Monday- Wednesday:
7:30 am - 6 pm
Thursday: 7:30 am - 9 pm
7-10 pm
Friday: 7:30 am - 6 pm
Saturday: 9 am - 4 pm
Sunday: 10 am - 4 pm