A Feast For All: Outdoor Community Tables NEXT SATURDAY!!!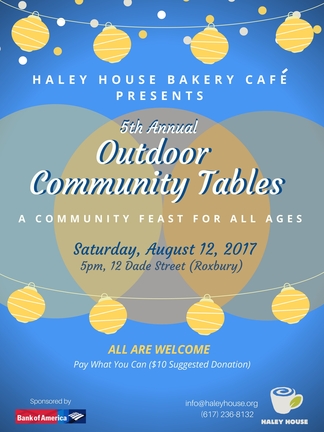 One of Haley House's most fun community-wide events of the year is fast approaching. Please join us for the 5th annual Outdoor Community Tables feast next Saturday, August 12th at 5 pm in HHBC's parking lot! All are invited to gather and enjoy a delicious, lovingly-prepared three-course meal (most ingredients are locally sourced from farms, including HH's own Thornton Farm! Special thanks to our funding partner Bank of America for their support of our employment training programs and this event.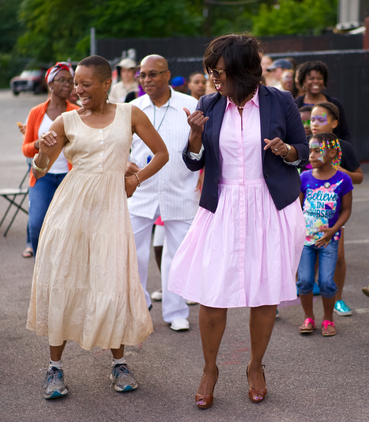 Outdoor Community Tables is a fresh-air version of our weekly Saturday night pay-what-you-can meal. There will be music, dancing, and entertainment for all ages! The event is "pay-what-you-can" at the door (suggested donation for adults is $10). More info can be found
here
. We look forward to seeing you there!
---
The House Slam: Year III / Heading to Nationals
This month, this year's House Slam Team (Kofi Dadzi, Jazmin Roberts, Marshall Gilson, Zenaida Peterson, Angelica Maria) is traveling to Denver, CO to compete in the National Poetry Slam against teams from all over North America. Join Haley House in sending the House Slam Team off on August 4, from 6:30-9:30 pm at Makeshift Boston (549 Columbus Ave. in the South End).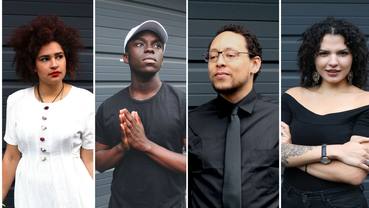 Founded by Porsha Olaywiola and Jana'e Johnson in 2014, since it's first year, the House Slam team has cleaned up at Nationals (the first year's team brought home 3 champion titles). If you're able, help the team cover traveling expenses by donating
here
.
---
New Sprinklers at 23 Dartmouth: Can You Help?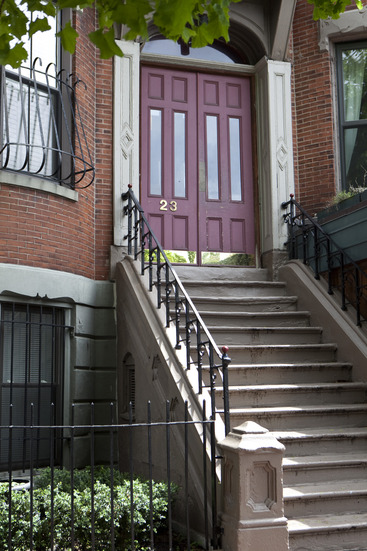 Did you know? Haley House's Soup Kitchen is open 50 weeks a year, serving 9 full made-from-scratch meals a week and hosting special meals on major holidays for our community of guests.
During the annual two-week break in August we try to get jobs done that are harder to accomplish with the regular hustle and bustle in our kitchen. During this year's break (8/12-8/27), we'll be continuing to chip away at much-needed repairs to the infrastructure of our home base, which includes installation of a new sprinkler system. As with most historic buildings, repair costs quickly add up, and we continue to fundraise in order to keep our beloved soup kitchen running smoothly. If you're interested in helping to support these critical capital repairs, contact
Mary Lou
.

---
District 7 SuperVoter Series at Dudley Dough
Every Thursday this month,
The RoxVote Coalition
is partnering with Dudley Dough to host community conversations with candidates for the District 7 seat for City Council (5:30 pm). Each session features three or four candidates who are given 15 minutes to speak, followed by 15 minutes of Q&A.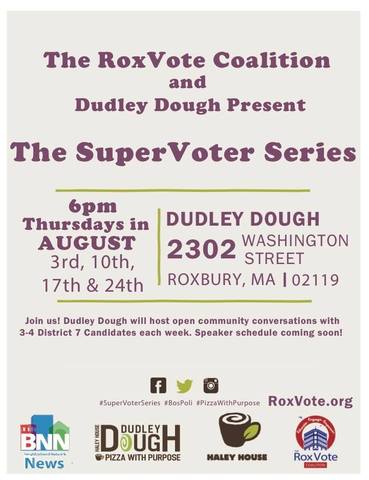 ---
Thornton Farm Update: Greens for All!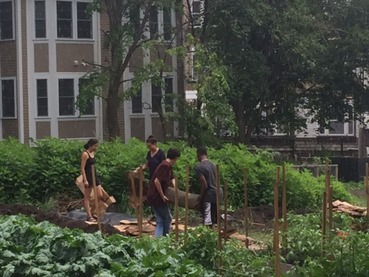 Haley House's Thornton Urban Farm in Highland Park is thriving in the midst of an abundant summer! Since early July, Thornton has provided all collard greens for Haley House Bakery Cafe, as well as kale and basil for Dudley Dough. This year the team has added additional hugelkultur beds (
click here
to learn what this is) and recently began harvesting and processing the garlic crop.
The crew of students from our partnership with Hawthorne Youth and Community Center's "Grow It, Cook It, Share it" Program continue to learn the ins and outs of urban farming, and everyone is looking forward to seeing the bounty of late summer crops, including the first ripe tomatoes! Interested in helping out at the farm? Volunteers are welcome most afternoons during this busy season; Contact
Cara
for more info!
---
Volunteers Needed in the Kitchen!
Love to cook and want to pass it along? We are in need of a few volunteers to help out with our Take Back the Kitchen cooking program for youth in the coming month to help support the Haley House chefs who teach classes. We're also in need of volunteers to help serve in our Soup Kitchen once we re-open after the August break. See below for open dates, and contact
Susan
for more details, or to sign up:
Take Back the Kitchen (basement kitchen at Haley House Bakery Cafe, 12 Dade Street, Roxbury): Tuesday (8/8), 10:30am-12pm; Wednesday (8/9), 10:30am-12pm; Wednesday (8/16), 10:30am-12pm
Soup Kitchen (23 Dartmouth Street, South End): Many shifts available starting 8/28: Breakfast M-F 5:30-10 am, Sun. 8 am- 12 pm; Elder Meal T, R 1-5pm, Sun. 1-4 pm.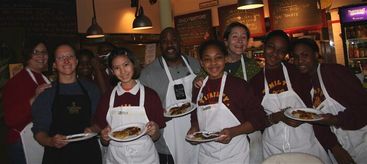 CLOSINGS
HHBC will close at 12pm on 8/12 in preparation for
Outdoor Community Tables
and will take its summer break 8/29-9/4 (reopening 9/5).
Dudley Dough will be closed 9/2-4, reopening at 7am on 9/5.
Haley House Soup Kitchen will take its annual 2-week break: 8/8-8/27 and will reopen for breakfast 8/28.
---
EVENTS
---
Donation Wish List
Clothing For Soup Kitchen Guests: Monday mornings, we host the "clothing room" for soup kitchen guests. All men's clothing and personal hygiene projects are very appreciated, especially:
NEW underwear (all sizes except small)!!
Men's socks!!
Travel-sized toiletries (soap, body wash, shampoo, conditioner in travel sizes, lipbalm)
Toothbrushes & Toothpaste
Deodorant
Shaving cream & razors
Soup Kitchen & Live-In Community:
Forks
Mugs
Bowls
Plates
Books & magazines (Spanish & English)
Checkers, chess, & scrabble sets
Patio Furniture
Large Mason Jars with Lids (for canning)
---
Haley House Bakery Café Hours
MONDAY- WEDNESDAY
7:30 am - 6 pm
THURSDAY
7:30 am - 10 pm*
*food until 9 pm
FRIDAY:
7:30 am - 8 pm
SATURDAY:
9 am - 4 pm
SUNDAY:
10 am - 4 pm
---
Dudley Dough Hours
MONDAY-FRIDAY
8 am- 9 pm
SATURDAY
11 am- 9 pm
---
Special Request: A Vehicle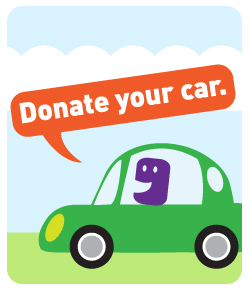 The SUV that is used for all food pick-ups for the soup kitchen and farming chores by the live-in community is on its last legs. Do you have a vehicle that you're willing to donate to a good cause?
Soup Kitchen, Live-In Community, Administrative Office
23 Dartmouth Street, Boston MA 02116
Haley House Bakery Café (+ Catering)
12 Dade Street, Roxbury, MA 02119
Dudley Dough
2302 Washington Street, Roxbury, MA 02119
Photo Credits: Cara Snajczuk, The House Slam Boston,
Inmaculada Hernández, Mattaya Fitts