Coming Together: Outdoor Community Tables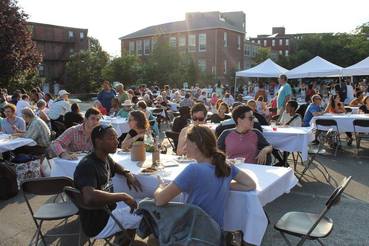 Our 5th Annual Outdoor Community tables on August 12 was a wonderful representation of the Haley House Community and we would like to thank the 400+ guests who came to dine with other community members at our biggest pay-what-you-can meal of the summer!
This year's dinner happened as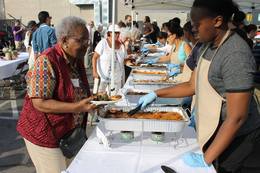 the events of the Charlottesville attack were unfolding, leaving the country with feelings of fear, unease, anger and concern in response to a white supremacy gathering and the murder of Heather Heyer.
Regardless of race, gender, sexual orientation, socio-economic status, or any other factor, Haley House aims to provide spaces that are inclusive of all, but particularly for those made vulnerable by injustice.
Read more about the festivities at the
Bay State Banner
.
View event pictures and tag yourselves
here
!
---
Thornton Street Farm Open Workday & Potluck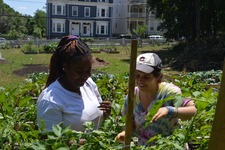 Like to get your hands dirty? Join the team at Thornton Street Farm (95R Thornton St.) for an
open workday
on Saturday, September 30, starting at 9am! See what an urban farm looks like, check out the crops that Haley House has grown this year, and help plant new crops. Don't have a green thumb? Don't worry, this workday is for everyone and there will be a potluck lunch at the end for your contribution. Feel free to bring a dish to share!
---
Interested in Living at Haley House?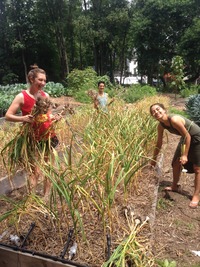 Did you know that Haley House has a Live-In Community at 23 Dartmouth Street? Since our inception in 1966, the Live-In Community has brought together passionate, like-minded individuals to manage the direct services of Haley House while building deep connections with each other/guests in an intentional living space. Intentional living is accomplished through weekly meetings, community meals, shared tasks, and living mindfully on a daily basis.
The Live-In Community is now accepting applicants who are interested and able to commit for two years. In exchange for room and board, live-in members help run an aspect of Haley House (Farm, Soup kitchen, Elder Meal, Food Pantry, etc.). Visit the live-in page
here
for more info and to apply. Inquiries can be directed to
cara@haleyhouse.org
.
---
2017 National Slam Poetry Championship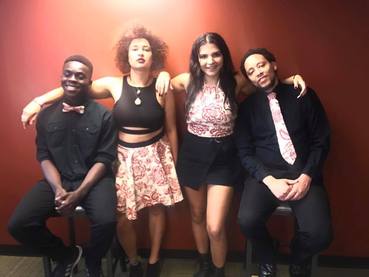 This year's House Slam Team placed third out of eighty teams that competed in this year's Slam Poetry Championship in Denver, CO!
Haley House's 2017 slam team is comprised of
Angelica-Maria Aguilera,
Zenaida Peterson,
Kofi Dadzie,
Marshall Gilson,
Lakiyra Williams (Oompa)
, founder
Porsha Olayiwola
, and DJ Shamara Rhodes. GO HALEY HOUSE SLAM TEAM 2017!
Learn more about The House Slam & House Slam team
here
.
---
Power Play: The Vagina Monologues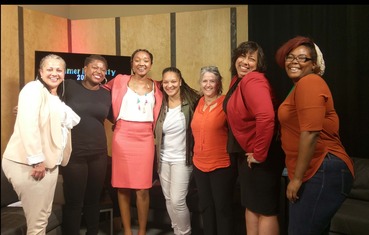 After months of hard work, a talented group of women (Farah Jeune, Stacey Borden, Jackie Neel, Carmen Cohen, Fulani Haynes, Tyera Godfrey, Carol Kong) hailing from
V Day Belmont
,
Haley House Bakery Café
, and
New Beginnings Re-entry Services, Inc.
delivered two powerful, back to back performances of the Vagina Monologues, adapted from Eve Ensler's episodic play about womanhood. All proceeds from the 8/16 and 8/17 shows went to New Beginnings Re-Entry Services, Inc., a program providing support for women who have come out of incarceration. View Farah Jeune's blog post about the show
here
and
watch here
as she interviews some of the women of the Vagina Monologues.
---
Dudley Dough News
Dudley Dough has lots of exciting things in store for September!
Pie R Squared, the free after school math tutoring program will be back on 9/11. Students from grades 4-12 can get tutored in math and enjoy a free slice of pizza. Speaking of free, Dudley Dough will offer free samples from it's menu all day, from Tuesday 9/5 to Saturday 9/9/. Dudley Dough was recently featured in the #1 spot on
Boston
.
com
's list of
150 Things To Do In

Boston

That Are All About Eating and Drinking
. We are honored!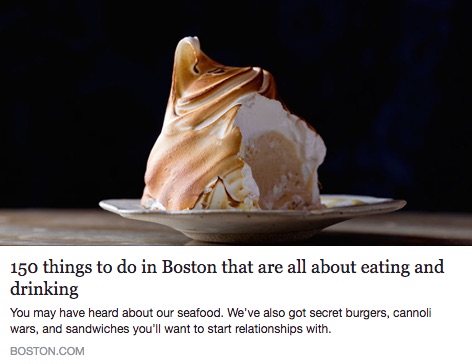 ---
Stuck on Replay: Year Two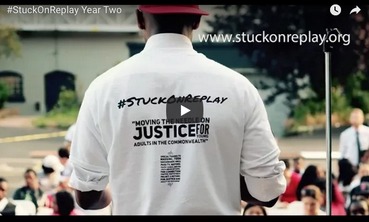 #StuckOnReplay was created as a movement in response to policy maker decisions not reflecting the voices of prisoner advocates in the communities where criminal justice reform is most needed.
In the second anniversary gathering of #StuckOnReplay on July 13th, organizers decided to "move the conversation out of the State House and back into the community. Click here to see the outcome.

---
2017 Annual Thanksgiving Pie Drive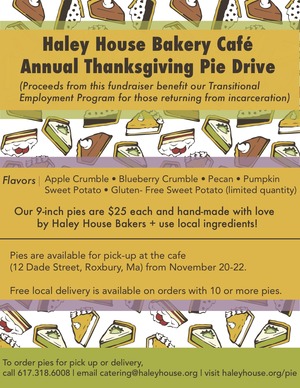 Fall may just be starting but Thanksgiving will be here in no time! Haley House has all the pies you'll need for the occasion. Our 9-inch pies are $25 each and hand-made by our bakers using locally sourced ingredients.
Choose from six flavors: Apple Crumble, Blueberry Crumble, Pecan, Pumpkin, Sweet Potato, and Gluten-Free Sweet Potato. To find out more and place an order, visit us
here
.
---


---
EVENTS
9/7:
Jazz By Any Means Necessary
, 7pm at HHBC (
more info
)
9/8: The House Slam ft. Ebony Stewart
, 6:30pm at HHBC (
more info
)
9/10: Second Annual Boston Agricultural Exposition:
11am at HHBC (
more info
)
9/13: Afrobeats Dance Boston Class,
6pm HHBC (
more info
)
9/14: TASTE of Jamaica Plain 2017,
6pm at Franklin Park Zoo (
more info
)
9/15: Dinner and a Movie: "When Voices Rise" Directed by Errol Williams,
6pm at HHBC (
more info
)
9/21: Return of AiLi Live!: Opening Night
, 7pm at HHBC (
more info
)
9/22: The House Slam
, 6:30pm at HHBC (
more info
)
9/28: Artists' Reception: John Coltrane Memorial Concert Photography Exhibit
, 5-6:30pm at HHBC (
more info
)
9/28: Boston Day and Evening Academy presents Lyricists Lounge
, 6:30pm at HHBC (
more info
)
9/29: The Rap Slam
, 6:30pm at HHBC (
more info
)
9/30: Thornton Street Farm Open Workday & Potluck
, 9am at 95R Thornton Street (
more info
)
---
Donation Wish List
Clothing For Soup Kitchen Guests: Monday mornings, we host the "clothing room" for soup kitchen guests. All men's clothing and personal hygiene projects are very appreciated, especially:
NEW underwear (all sizes except small)!!
Men's socks!!
Travel-sized toiletries (soap, body wash, shampoo, conditioner in travel sizes, lipbalm)
Toothbrushes & Toothpaste
Deodorant
Shaving cream & razors
Soup Kitchen & Live-In Community:
Washcloths
Forks
Mugs
Spoons
Books & magazines (Spanish & English)
Checkers, chess, & scrabble sets
Patio Furniture
Large Mason Jars with Lids (for canning)
---
Have You Noticed?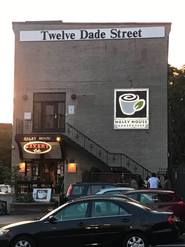 Haley House recently received a Restore Grant through the Mayor's Office of Small Business Development. The grant provided assistance with fabrication and installation of an illuminated sign, which can be seen from far!
---
Iron Man for Haley House Victory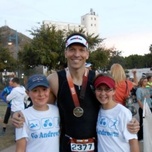 Andrew Fink, a friend of Haley House, ran his 2nd Iron Man race on August 20th, making a goal to raise $4,000 for Haley House and instead raising $4,500! He completed the race in 11 hours and 13 Minutes on August 20th. Thank you for your efforts, Andrew!
Visit his Crowd Rise page
here
.
---
Haley House Bakery Café Hours
MONDAY- WEDNESDAY
7:30 am - 6 pm
THURSDAY
7:30 am - 10 pm*
*food until 9 pm
FRIDAY:
7:30 am - 8 pm
SATURDAY:
9 am - 4 pm
SUNDAY:
10 am - 4 pm
---
Dudley Dough Hours
MONDAY-FRIDAY
7 am- 9 pm
SATURDAY
11 am- 9 pm
---
Special Request: A Vehicle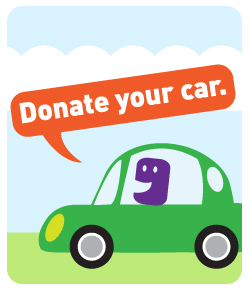 The SUV that is used for all food pick-ups for the soup kitchen and farming chores by the live-in community is on its last legs. Do you have a vehicle that you're willing to donate to a good cause?