Ladles of Gratitude: Thank YOU Souper Bowlers
On Sunday, February 21, more than 300 friends took part in the 8th annual Souper Bowl Fundraiser in support of our South End soup kitchen. What a fitting way to celebrate our 50th birthday (February 22, 2016) and to kick off the next 50 years of feeding our neighbors: together we raised enough funds to support FIVE MONTHS of food in the Soup Kitchen! Thanks to all who came out!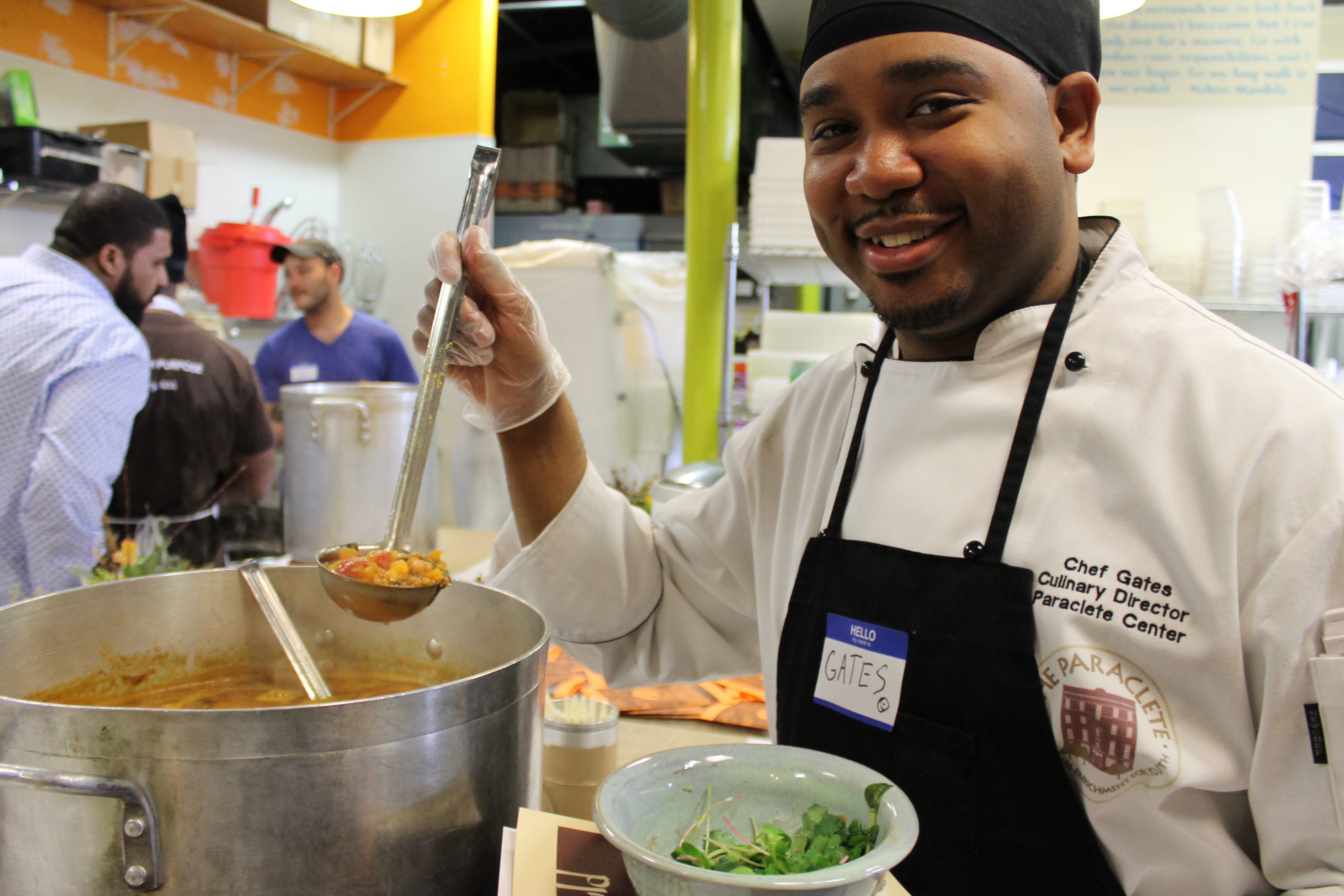 Special thanks to the many people who contributed to this event, especially our co-sponsor MassArt Center for Art and Community Partnerships and MassArt's Clay For Change student group, who crafted the beautiful bowls received by each guest, the local farms and businesses who donated seasonal ingredients, and chefs who generously donated their time and expertise, and all the volunteers and guests who joined in the event! For the full list of farms, businesses, and chefs, check out the event program
here
and make sure to bookmark
our calendar of events
during this
50th anniversary
year of Haley House, culminating in a weekend-long celebration
December 2-4, 2016
(ALL ARE WELCOME!).
---
Good Neighbors: America's Test Kitchen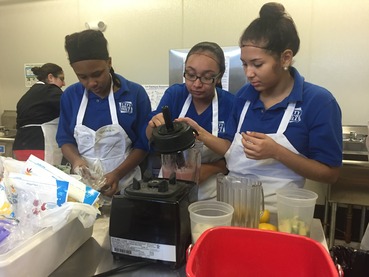 A special shout-out to our long-time friends at America's Test Kitchen for their recent donation of all sorts of wonderful equipment including a Vitamix blender (already in heavy rotation with our TBK students, pictured making kale smoothies), a Robot Coupe food processor (there were shouts of joy from our Live-In Community when they received it!) and two pressure cookers.
And in case you weren't already convinced of their good neighbor status, check out this story about their annual equipment give-away!
---
HHBC "Marches" About Town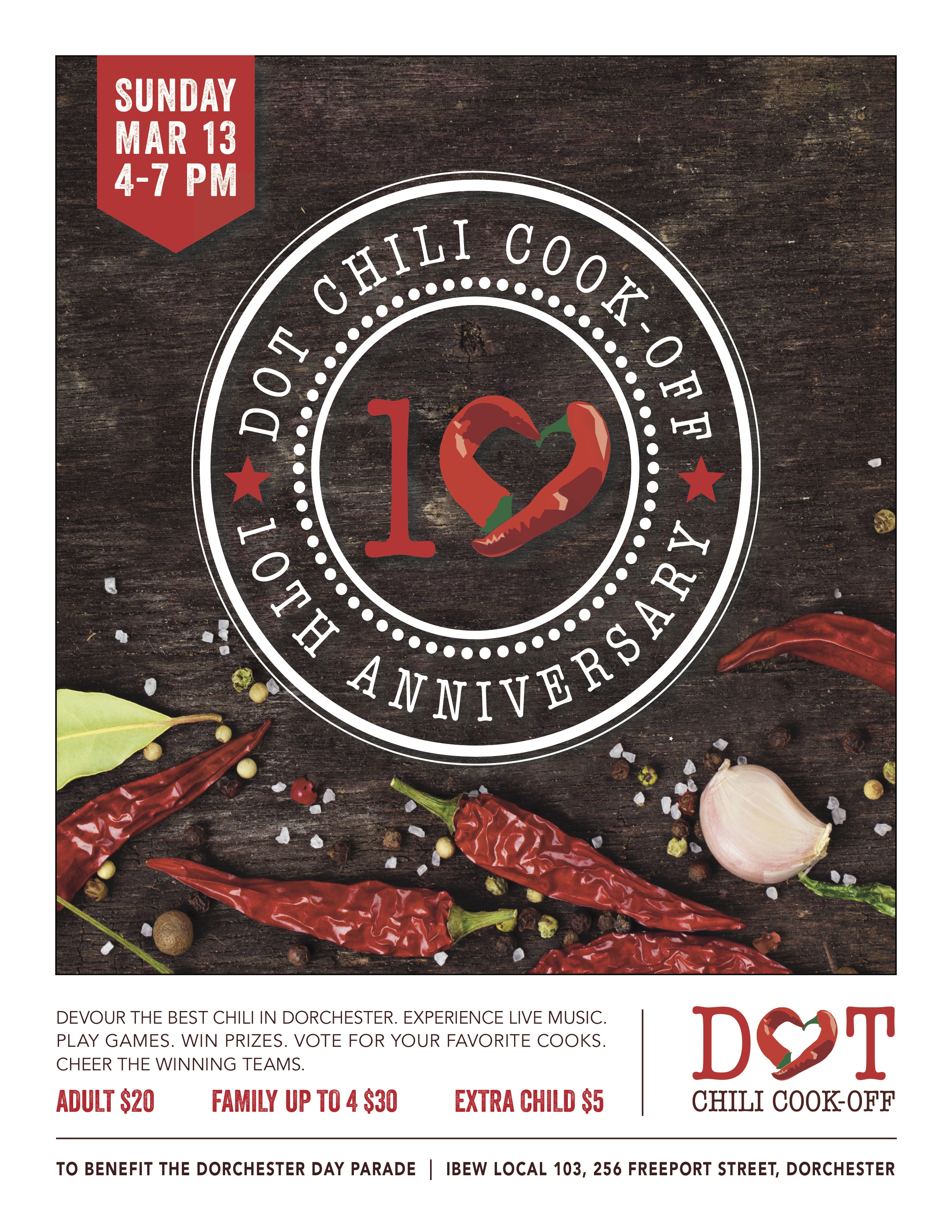 The crew at Haley House Bakery Café is taking the show on the road this month! On
Tuesday, March 1st
, find HHBC at the
Taste of the South End
, a foodie fundraiser to benefit the AIDS Action Committee and on
Sunday, March 13th
, where we'll be bringing the heat to the
Dorchester Chili Cook-Off
, where proceeds will support the Dorchester Day Parade. Hope to see you out there!
But just because we're on the road doesn't mean there's not great stuff going on at home – we've got an amazing slate of events this month, with music, poetry, history, visual arts, and more! Check out the calendar in the right sidebar for details.
---
Friends New & Old: Alice Carter Spotlight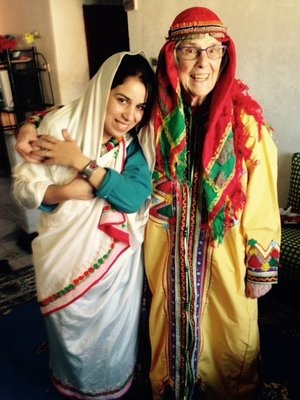 "I've been told that it's hard to make friends as you get older... I have not found that to be true." (Alice Carter, pictured here with friend Saida Saleh)
If you need some inspiration, we recommend taking a listen to a beautiful interview of long-time friend of Haley House, Alice Carter, who was featured on NPR Weekend Edition about her latest adventure in Morocco as the Peace Corps's oldest current volunteer. You can find the interview here.
---
Mild Winter = Head Start for Farming!
Along with chirping, confused birds and buds on the trees, this year's mild winter has meant more time outdoors at our urban agricultural sites! This month was focused on cleaning up brush in preparation for the 20 new raised beds we will build this spring. We have been enjoying the mild weather and are excited for lots of spring planting!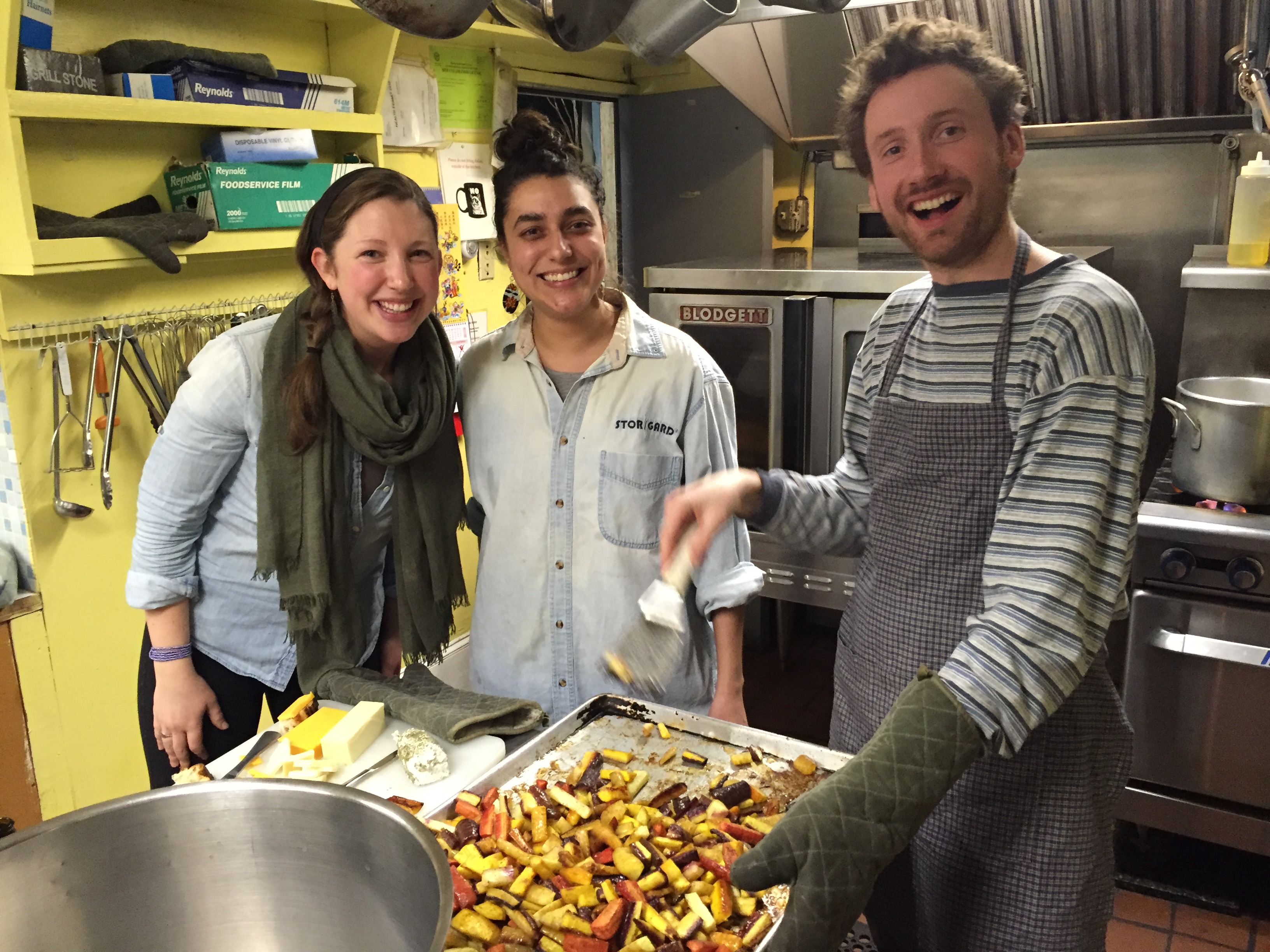 The cold days have been busy, too – the farm team has been planting spinach and arugula under our hoop houses and is getting ready to pick out trees and fruit bushes for the long-term benefit of the site! And our resident gardeners Cara, Laura, and Karsten prepared a delicious farm-inspired Carrot Soup with Beet Slaw Garnish for the Souper Bowl! (Pictured: the team hard at work on their soup!)
If you'd like to help out, join the team on
Saturday, March 26th at Thornton Farm
in Roxbury (95 Thornton Street) from 10am-noon. For more information or to RSVP email
Karsten
.
---
Dudley Dough Rising: Come Join The Team!
Dudley Dough, Haley House's new social enterprise restaurant, serves artisanal pizza, salads and soups, fair-trade coffee beverages, and more – all made with healthy, as-local-as-possible ingredients. Its mission is to nourish the community with outstanding food while offering meaningful employment and leadership opportunity. Dudley Dough is seeking high energy, service-oriented individuals to join the team.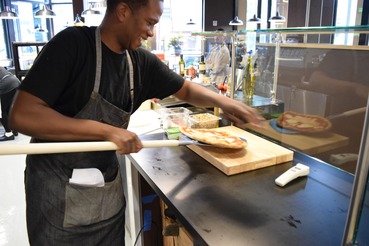 Along with good wages and benefits, employees will be included in decision-making. All applicants should have evening and weekend availability, as well as weekdays. Team Member positions start at $12.50 per hour. To apply, send your resume to
jobs@dudleydough.org
.

Events
3/1: Super Tuesday Watch Party
, 6-9 pm at Dudley Dough (
more info
)
3/3: Jazz By Any Means Necessary
"Jazz Jam & Singing from the Heart," 7 pm at HHBC (
more info
)
3/4: Artists' Reception for ICA Teen Photo Show "Incalescence,"
5:30 pm at HHBC (
more info
)
3/10: Lifted Boston
from Outside the Box Agency, 7 pm at HHBC (
more info
)
3/11: The House Slam
featuring Paul Tran, 6:30 pm at HHBC (
more info
)
3/16: Ask Chuck!
, 6:30 pm at Dudley Dough (
more info
)
3/17: Art Is Life Itself!
with Nina LaNegra, 7 pm at HHBC (
more info
)
3/18: Dinner and a Movie
Indie Shorts, presented in partnership with the Color of Film Collaborative, 6:30 pm at HHBC (
more info
)
3/22: NBI Presentation on Choice of Entity, Contracts, and Leasing
, 6:30 pm at Bolling Building 6th Floor (
more info
)
3/24: Lyricist's Lounge
from Boston Day & Evening Academy, 7 pm at HHBC (
more info
)
3/25: The House Slam
, 6:30 pm at HHBC (
more info
)
3/26: Thornton Farm Work Day,
10 am–12 pm at 95 Thornton St., Roxbury (contact
Karsten
to RSVP)
3/30: Roxbury History Night: Independent Schools in the 60s
in partnership with Roxbury Historical Society, 7 pm at HHBC (
more info
)
3/31: Stories Celebrating Life
with Sumner & Linda McClain, 7 pm at HHBC (
more info
)
---
For Rent: South End Parking Space
Need a place to park your car in the South End and want to support Haley House at the same time? We have a spot available behind John Leary House at 418 Mass Ave (our internally subsidized housing site) Cost is $300/month. Contact
Jill
for more information.
---
Donation Needs
Soup Kitchen:
Bowls
Tool Boxes
Screwdrivers
Food Dehydrator
New Paintbrushes
New Paint Trays
Clothing For Our Guests:
Each Monday morning, we open the "clothing room" for our soup kitchen guests. All men's clothing donations are very much appreciated, especially:
Winter coats
Winter hats, gloves and scarves
Boots and shoes
Pants
New men's underwear
New wool or cotton socks
Thermal underwear
Sweaters and sweatshirts
Backpacks
Toiletries
---
Dudley Dough Hours & Menu
MONDAY-FRIDAY
7 am - 8 pm
SATURDAY
11 am - 8 pm
---
Haley House Bakery Café Hours
MONDAY
7:30 am - 6 pm
TUESDAY & WEDNESDAY
7:30 am - 9 pm
THURSDAY
7:30 am - 10 pm*
*food until 9 pm
FRIDAY:
7:30 am - 9 pm
SATURDAY:
9 am - 4 pm
SUNDAY:
10 am - 4 pm