Presenting "Black & Ugly as Ever"
On Friday, October 5th, co-creator of the House Slam Porsha Olayiwola is presenting her one-person show "Black and Ugly as Ever" at HHBC. In the words of Porsha, "
Black & Ugly as Ever
is a one-person choreopoem that explores what it means to move through reality as a queer, fat, dark-skinned woman. The production utilizes original song, poetry, and movement to discover love of self in a body that occupies multiple marginalized identities."
In addition to being co-creator of the wildly popular
House Slam
(every 2nd and fourth Friday at HHBC), Porsha was also named 2015 National Poetry Slam Champion and the 2014 Individual World Poetry Slam Champion.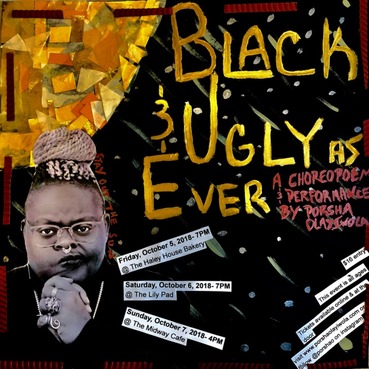 You don't want to miss this! The hour-long production is split between two halves: one that scrutinizes society's norms and the other that praise the defiance of rigid normalities. Be prepared to laugh, cry, think critically and be a little uncomfortable in this dangerous love story. Tickets are $16 and can be purchased
here
. The show will also be presented on 10/4 (7 pm) at The Lily Pad and 10/7 (4 pm) at The Midway Cafe.
---
Late Summer Harvest & Preparing for Fall @ Thornton Farm
As the days are getting shorter and Fall is approaching, Haley House's Thornton Street Urban Farm is still going strong. In August, the farm team wrapped up its summer youth program "Grow It, Cook It, Share It" (a partnership with Hawthorne Youth and Community Center) as well as the live-in community internship.
Currently, final fall plantings are going in the ground and lots of produce continues to be sent to Haley House Bakery Cafe. Already this season, more than 2,000 pounds of nutritious food have been served at HHBC- make sure you get some yourself!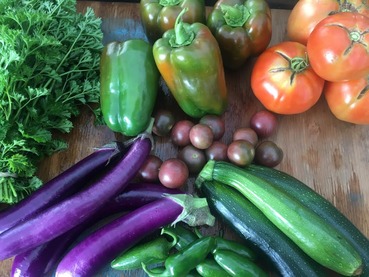 We continue to welcome volunteer groups from far and wide to enjoy the farm and help out with daily work. I
nterest
ed in volunteering? Contact Rachel.
---
Rest In Peace, John Paul Bednar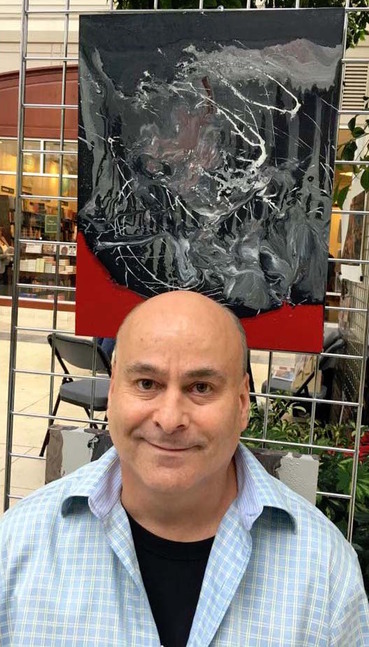 With great sadness we acknowledge the sudden death of John Paul Bednar, a resident of Haley House almost since the inception of our SRO housing program 25 years ago. John Paul was a generous and gentle man, an artist and dear friend to many who sought to live a peace filled life. May he now rest in eternal peace. We will miss him.
St. Stephen's Episcopal Church will be holding a memorial service in John Paul's honor this coming Sunday, September 9 at 10:30 am (419 Shawmut Avenue). All are welcome to the service, followed by lunch.
---
Stuck on Replay: Who Do You Value?
On August 15, community members, leaders and elected officials gathered at

City On The Hill Dudley Charter School (2179 Washington St.) in Roxbury, for the 3rd annual
#StuckOnReplay
event. Centered around the question "Who do you value?," this important community conversation held policy makers accountable to the communities they represent on the topic of criminal justice reform.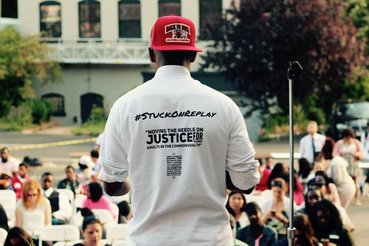 Check out Dig Boston's piece (
here
), which includes interviews with James Mackey (founder) and other key participants in the movement, as well as background about the origins of this movement and its importance for communities disproportionately affected by mass
incarceration and its ripple effects on
public safety, education, and housing. For more about #StuckOnReplay click here.
---
Outdoor Community Tables 2018: Cloudy With A Chance of Curry Tofu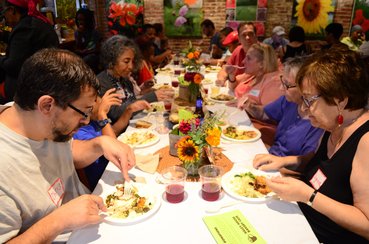 A little bit of rain is no obstacle for the Haley House community! This year, our 6th annual Outdoor Community Tables on Saturday, August 11th moved indoors, but w
e were grateful to welcome a couple hundred friends for a delicious meal which included spiced roasted chicken, curry veggie tofu, collard greens, cucumber salad, bread from Iggy's, ice cream from Toscanini's, and so much more!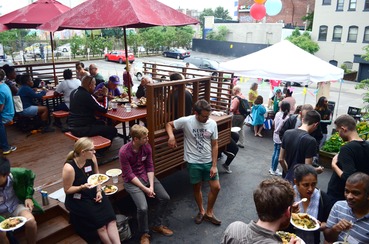 Thank you to all those who came and contributed to this successful event-- as always it was a team effort. Special thanks to staff, volunteers, neighbors and our sponsors: Boston Community Capital, Historic Boston Incorporated, Northeastern University and Trustees of Reservations, and to our partners at Bank of America. Thanks also to Gaining Ground, Food Project, Eva's Garden, Thornton Farm, Toscanini's, Brookline Ice, Iggy's Bread, MEM Tea, Arrow Paper, Churchill Linens, Kinnealey Meats, Russo's in Watertown, Red's Best, F
resh Truck, Daily Table, Pie R Squared, Stuck On Replay, Bessie's Books, Teen Empowerment, Ujima, Vernell Jordan, Black Market,
and JP Honk!
Click
here
to see pictures of the day's festivities, and if you missed it, feel free to stop by HHBC ANY Saturday for our weekly Community Tables dinner. All are welcome. For more info,
click here
.


---
EVENTS
9/6: Jazz By Any Means Necessary
,
7 pm
at
HHBC
9/7: Meta Art presents Urban Education: An Open Mic,
7 pm at HHBC (
more info
)
9/13: Lifted Boston presents "With Glittering Eyes"
Pop-Up Experience
, 7 pm at HHBC (
more info
)
9/14: The House Slam ft. Maurisa Li-A-Ping
, 6:30 pm at HHBC (
more info
)
9/15: ATK Boston Eats Cooking, Food, & Wine Festival
, 2-5 pm at 21 Drydock Ave, Boston (
more info
)
9/28: The House Slam
, 6:30 pm at HHBC (
more info
)
10/3: The Yung House Slam
, 6 pm at HHBC (
more info
)
10/4: Men of Boston Cook for Women's Health
, 6 pm at 637 Washington Street, Dorchester (
more info
)
10/5: Porsha Olayiwola presents: Black and Ugly as Ever
, 7 pm at HHBC, (
more info
)
SAVE THE DATE: 10/16: Haley House Fundraiser at Flatbread Company Brighton (a portion of all pizza sales benefit Haley House)!
---
HHBC Hours
MONDAY- WEDNESDAY
7:30 am - 6 pm
THURSDAY
7:30 am - 9 pm*
*food until 9 pm
7-10 pm
FRIDAY
7:30 am - 8 pm
SATURDAY
9 am - 4 pm
5 -7:30 pm
SUNDAY:
10 am - 4 pm
---
Wish List
Clothing:
Any gently used/new men's clothing and personal hygiene products, especially:
-NEW underwear (M-XL)
-Men's pants (30's range)
-Men's winter coats and sweaters
-Travel-sized toiletries (soaps/shampoo/conditioner/lip-balm)
-Toothbrushes & Toothpaste
-Deodorant
-Shaving cream & razors
Goods:
-Silverware (forks + spoons especially)
-Blenders
-Mugs
-Books/ magazines (Spanish + English)
-Checkers, chess, scrabble
Farm:
-Seeds
-Seedlings/ transplants
-Potting soil
-Tarps
-Wood/ stakes
-Paint
-Paintbrushes
-Mulch
HHBC:
Multi-cd player
---
Thank You Boston Children's Hospital!
We are very grateful to be included in the first round of funding from Boston Children's Hospital's Collaboration for Community Health Initiative. Our generous 3-year grant will support our partnership with Hawthorne Youth & Community Center around urban farming and youth + families.To learn more about this initiative, check out
this article
.
---
HELP WANTED
Be sure to bookmark our help wanted page (
here
) for our latest job postings, including a
Program Director
,
Cafe Supervisor
, and
Baker
. Resumes and cover letters will be reviewed on a rolling basis until positions are filled.
---
Parking Available!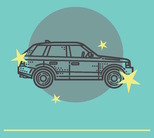 Need a South End/ Lower Roxbury parking space? There are two parking spaces for rent behind 418 Massachusetts Ave. Each space is $275 a month. If interested, call (617) 236-8132 and ask for Kevin or send an
email
.