Walk for Hunger and Wake Up the Earth Festivities


20 mile walk? No problem! Our fabulous Walk for Hunger team took the miles in stride, joining 30,000 other walkers in support of Project Bread's anti-hunger work that supports Haley House's volunteer-run soup kitchen and food pantry. Congratulations to all of our walkers, including those who joined the Wake Up the Earth parade from Dudley to Stony Brook on Saturday.
---
Mother's Day Buffet Brunch Extravaganza


Sunday, May 12, at Haley House Bakery Cafe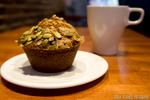 Come join us for a special Mother's Day brunch buffet, where every mother receives a complimentary Mimosa. The menu includes Brioche French Toast, Turkey Bacon, Smoky Collard Greens, Pineapple Upside Down Cake, and so much more! Reserve your tickets now for one of the two seating times, at 12:00 or 2:00pm. Tickets are available here.
---
Ferdinand's - Back to the Future


Wednesday, May 15, 7:00pm at Haley House Bakery Cafe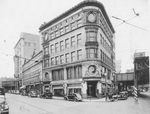 Join us for a presentation of Dudley's Ferdinand building - past, present, and future. The evening will include a short video of Dan Jenkins, an employee of the old Ferdinand store, an update on construction and leasing plans by Shawmut Design and Construction and the City of Boston, and a panel discussion about the future of Dudley with panelists from Tropical Foods, Common Thread Dudley Square, and Teen Empowerment. Per usual, come early for dinner, served from 5:00pm on.
---
Grow You Business Workshop


Wednesday, May 22, 5:30pm at Haley House Bakery Cafe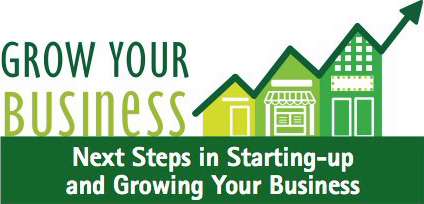 Wondering whether you should be a sole proprietor or a company? Looking at commercial space? Have questions about hiring employees or signing contracts? Learn more about protecting and growing your business! This workshop is free but space is limited, so call early to reserve your place. To register or for more information, call (617) 988-0611 or email sgautier@lawyerscom.org.
---
Artist's Reception - Lana Jackson's "The Fabric of Life"


Thursday, May 23, 5:30pm at Haley House Bakery Cafe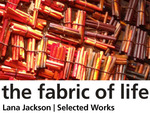 "My work celebrates the process of living", states Ms. Jackson, "...our survival in spite of and because of life events". Thread, paint, hand-dyed fiber and paper are used in Lana Jackson's show, "The Fabric of Life", to chronicle represent repetitive themes in the human life cycle - innocence and naivete, conformity and process, conflict and turmoil, understanding and adaptability. Join us in celebration of Ms. Jackson's work on May 23rd, with a reception starting at 5:30pm that will lead into a conversation with the artist beginning at 7:00pm at Art is Life itself.
---
GivingSomeThing for Haley House Soup Kitchen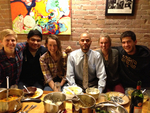 GivingSomeThing.com lets you choose exactly what you would like to give to non-profits, like Haley House, who are able to post exactly what they need. Haley House is asking for household, kitchen, and garden items that we need before our summer internship program begins on May 27th. Please help us by purchasing items - large or small - that will further empower our summer crew as they live together while immersing themselves in the work of Haley House's soup kitchen, food pantry, urban garden, and community outreach. Find our GivingSomeThing page here, or if you already have items that you would like to donate, please and contact
Mary Ashton
at (617) 807-1173.
---