Order Now: Annual Thanksgiving Pie Drive
The amazing baking team at HHBC has been hard at work preparing for our Annual Thanksgiving Pie Drive Fundraiser! Each hand-made 9-inch pie is $30; the perfect complement to your Thanksgiving feast!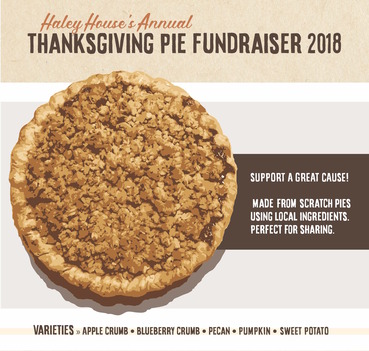 Choose from five varieties: Apple Crumb, Blueberry Crumb, Pecan, Pumpkin, and Sweet Potato.
This year, our pie quantities are more limited than usual so make sure to get your orders in as soon as possible before supplies run out-- the deadline is NEXT Tuesday, November 13th (unless we sell out earlier).
Interested in placing a group order? Become a Pie Captain!
For more info, click here.
---
Winter Gear During The Holidays!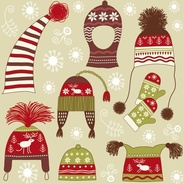 Each year, the Live-In Community distributes gifts of NEW winter hats, gloves, scarves and socks to guests in the soup kitchen on Christmas morning and we need your help to make this happen! Can you organize
a group of friends or family from your school, place of worship, neighborhood, or workplace to help us collect these ite
ms over the coming weeks?
We will host special holiday wrapping and card-making events in the Soup Kitchen at 23 Dartmouth Street on Wednesday, December 5th (1-4pm) and Saturday, December 15th (10-3pm). Bring donations from drives to wrap, help to make cards, prep food, and enjoy the holiday cheer in community. If you're interested in organizing a clothing drive (independently or with a group), please fill out
this form
to sign up.
We're accepting in-kind donations year round to keep our clothing room stocked, our new residents settled, and our soup kitchen guests warm and healthy.
Some examples of helpful items are: travel-sized toiletries, sleeping bags, and mens' shoes and clothing (especially new socks and underwear), bedding for twin-sized beds, pots and pans, and gift cards for grocery/clothing stores. For more information about in-kind giving and to sign up for these special events, email Rachel.
---
Helping Hands Wanted in Fall & Winter
Haley House need all hands on deck! We have lots of shifts surrounding the holidays through mid-January that need extra volunteer support, especially while our student interns are away on break. Shifts are available at our Soup Kitchen and our Bakery Cafe, so you'll be able to get an inside look at lots of different programs.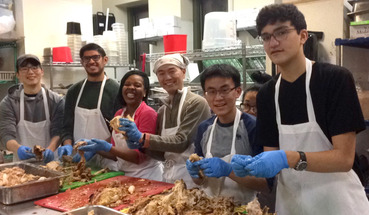 In the first couple weeks of January, we will even have some extra volunteer opportunities for small groups in the soup kitchen (which are otherwise few and far between). If you're able to help out (independently or with a group) during this busy time these next couple of months, please sign up to volunteer
here
.
---
Waning Days at the Farm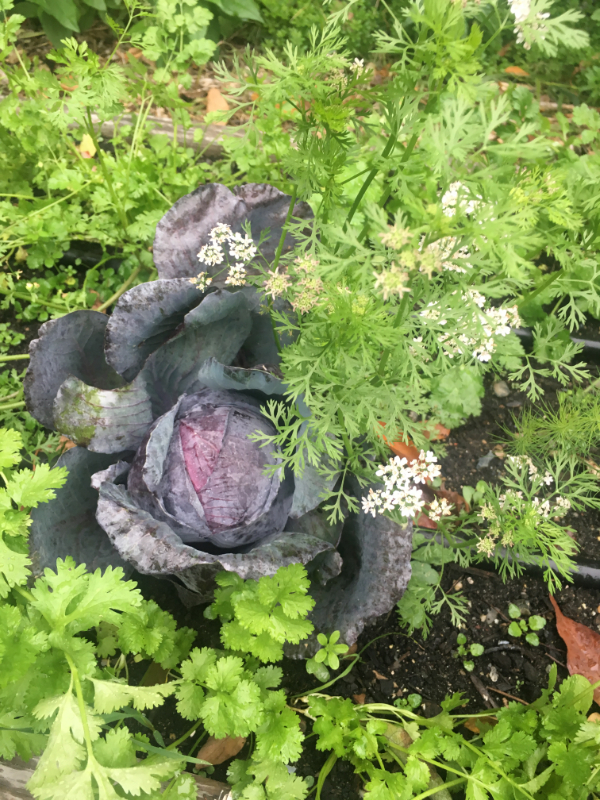 Fall is here! At our Thornton Farm in Roxbury, summer crops have been pulled, most flowers are gone, cover crops planted and next season's garlic has just been put into the ground!
Some cold weather warriors are still growing strong: cabbage, collard greens, parsley, cilantro, kale greens, spinach, lettuce and mixed perennial herbs. We'll continue to harvest these as long as possible for the Haley House Bakery Cafe and our fall Take Back the Kitchen classes. And we'll take advantage of the remainder of the winter to reflect on the past growing season, create a 2019 crop plan and seeding schedule, and plan our programming for the spring!
---
Family or Food? No One Should Have to Choose.
Food and housing are central to everything we do at Haley House. The Department of Homeland Security (DHS) has proposed a new rule that could jeopardize food and housing security for many in our community. The concept of "public charge" evaluates whether an immigrant will depend on the government for support, and the test is applied when an immigrant applies for an adjustment of legal status (i.e., visa, green card, or legal permanent residency). For decades, this test considered only whether an immigrant would require cash benefits (TANF or SSI) or long-term institutionalization under Medicaid.
The DHS's proposed new public charge rule expands the test to include other benefit programs, including food and housing programs. Should this change go into effect, families with immigrant members would have to choose between their future legal status and their family's access to food and shelter. This unravels a long-standing policy that has drawn a clear line ensuring that individuals could access basic needs of nutrition, health, and housing without fear of putting their families or future status at risk.
One in four children in the United States has an immigrant parent. By creating an environment where immigrants are afraid to access food programs or health services for fear of jeopardizing their immigration status, we put millions of people at a health risk, and we further risk destabilizing whole neighborhoods and communities. Even the proposal of an expanded definition of the rule has generated wariness and fear of accessing these services in the present. This rule has a comment period through December 10. We encourage you to read the following and take action by clicking on the links below:
Submit your own comments before December 10 here.

---
We Need You: Giving Tuesday [11/27/18]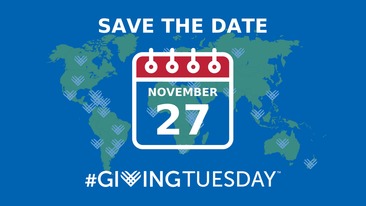 Giving Tuesday is right around the corner, happening all around the world on November 27, 2018. It's a global day of giving fueled by the power of social media and collaboration to your favorite organizations. Interested in being a Giving Tuesday Ambassador for Haley House? Contact
Mattaya
for more information.


EVENTS
11/6: TODAY! Please take the time to VOTE if you haven't already!
11/7: The Yung House Slam
, 6pm at HHBC (
more info
)
11/8: Lifted Boston ft. Elijah Star ( Playback Theatre + Open Mic)
, 7pm at HHBC (
more info
)
11/9: House Slam ft. Tatiana M.R. Johnson
, 7pm at HHBC (
more info
)
11/15: AiLi Live presents: Black and Native (Part 2)
, 6:30pm at HHBC (
more info
)
11/16: Dinner & A Movie (screening a series of film shorts on Race, Justice, and Equity)
, 6:30pm at HHBC (
more info
)
11/17: Thanksgiving Community Tables (2 seatings),
5pm
and 7pm at HHBC (
more info
)
11/29: Sanaa with Friends presents Art Expressions, 6pm at HHBC (
more info
)
11/30: Annual Charlie King Folk Concert ft. Deborah Silverstein
, 7pm
at HHBC (
more info
)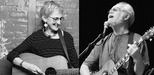 12/6: Jazz By Any Means Necessary
, 7pm
at HHBC (
more info
)
11/27: Save the Date- GIVING TUESDAY
12/5 + 12/15 : Volunteer Day (Holiday Wrapping and Card Making)
,
10am- 3pm on 12/15 at
Haley House Soup Kitchen
(23 Dartmouth Street)
---
HHBC Winter Hours
MONDAY & TUESDAY
7:30 am - 4 pm*
*Note earlier closing time
THURSDAY
7:30 am - 8 pm*
*food until 8pm
7-9 pm
FRIDAY
7:30 am - 8 pm
SATURDAY
9 am - 4 pm
5 -7 pm
SUNDAY:
10 am - 4 pm
---
Gentrification & Displacement in Roxbury

On Tuesday, November 13th at at 5:30 pm at the Bolling Building, there will be a city council public hearing on gentrification and displacement in Roxbury.
This is a major opportunity for the residents of Roxbury to put forward their solutions, ideas and alternatives to displacement and gentrification. More info
here
.
---
Help Wanted
Be sure to bookmark our help wanted page (
here
) for our latest job postings. Resumes and cover letters will be reviewed on a rolling basis until positions are filled.
---
15 Years of BOA Neighborhood Builders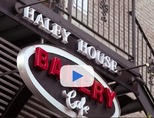 We were honored to be featured in this video in celebration of the 15th anniversary of Bank of America Charitable Foundation's Neighborhood Builders Program.
Congratulations to this year's Boston Neighborhood Builders: Daily Table & Project Rize.
---
Wish List
Clothing:
Any gently used/new men's clothing and personal hygiene products, especially:
-NEW underwear (M-XL)
-Men's pants (30's range)
-Men's winter coats and sweaters
-Men's shirts (short and long sleeve)
-Travel-sized toiletries (soaps/shampoo/conditioner/lip-balm)
-Toothbrushes & toothpaste
-Deodorant
-Shaving cream & razors
Goods:
-Silverware (forks + spoons especially)
-Mugs
-Books/ magazines (Spanish + English)
-Checkers, chess, Scrabble
HHBC:
Multi-cd player
Sauce Pans