Hot Soup & Cool Bowls: SOUPer Bowl IX
Need something to look forward to next month? Mark your calendars for the 9th annual "Souper" Bowl Fundraiser on Sunday, February 12th, from 2-6 PM at Haley House Bakery Café...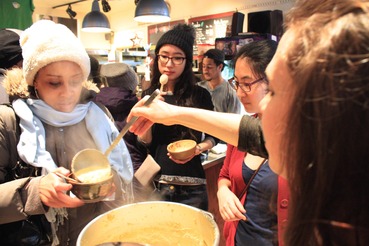 Each year, more than a dozen chefs prepare delicious soups made from locally sourced ingredients as a fundraiser to support the Haley House Soup Kitchen. This fun event is co-sponsored by MassArt's Center for Art and Community Partnerships.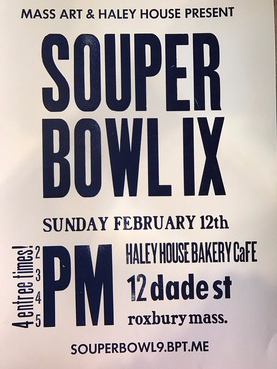 As guests enter the event, each attendee chooses a hand-crafted ceramic bowl, courtesy of MassArt's Clay for Change student group. As a keepsake, guests are invited to take their beautiful, unique handmade bowls home!
Please note, there are four separate entrance times: 2,3, 4, and 5 pm, and this event sold out last year, so please plan to buy your tickets in advance ($40 each)!
Tickets & more info available
here
.
---
Congrats TEP Grads & Community Tables on FB
On December 19, members of the Haley House community celebrated the graduation of the most recent trainees in our Transitional Employment Program:
Keith Gray and Justin Crosby
. They are pictured below with instructors and program volunteers (including Jeremy and Eric of Haley House).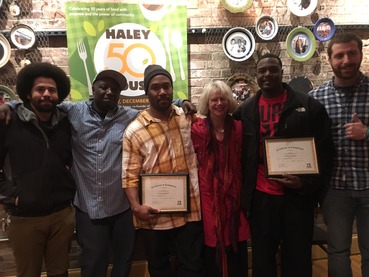 Love Community Tables on Saturday nights? We just created a brand-new Community Tables Facebook Page (
here
); please "like" the page to stay in the loop and spread the word!
---
WGBH, Delivery + Computers at Dudley Dough
In December, Dudley Dough's team leader, Luther Pinckney, made an appearance on WGBH during Greater Boston's piece about the living wage (
check it out here
).
As a new year begins, the team at Dudley Dough wants to express gratitude to all of its partners, collaborators and customers; all the innovators at the Roxbury Innovation Center; generous neighbors at Alpha & Omega; the skilled bakers at Haley House Bakery wholesale department, and its loyal customers including the Boston School Department, Boston Community Capital, ICIC Boston, Central Boston Elder Services, Madison Park Development Corporation, and surrounding neighbors. And of course, the incredible tutors and hard-working students at Pie-R-Squared.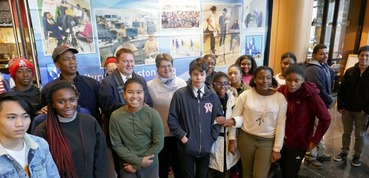 Last month, Steve Whalen of City Realty gifted Pie-R-Squared with 20 Chromebooks for the students, so they will be able to complete homework assignments requiring online access. The Chromebooks are stored and used in the tutoring space daily, and the students couldn't be more thrilled; some of them are pictured above.
---
23 News: Gifts, Goodbyes and Guests
The past few weeks at 23 Dartmouth have been eventful! During the holidays, the live-in community was excited to pass out brand new socks and winter gear to the guests, thanks to many wonderful donors. Thanks to all who helped make Christmas morning so special for our guests (this month's banner features the socks being prepared for gift packages!).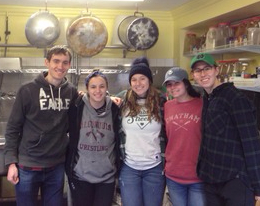 The community has been grateful to have the help of many short-term winter volunteers including a family: Katie, Paul, (and baby Elena); Ana Paula from Brazil; Anna from Philly; Mark from California; and our annual delegation of Urban Plunge students from Notre Dame University (pictured above).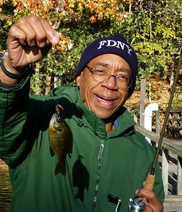 Earlier this month, we said goodbye to two long-time elder meal volunteers: Dan Willis (pictured at right) and Mary Skinner (pictured below, with Trevor). Trevor Brannigan, who has been a member of the live-in community for the past several years, known especially for his elaborate gourmet meals, boundless energy, and booming laugh, will be leaving in the coming days. We wish him traveling mercies as he departs. We are so grateful for your service and you will be missed!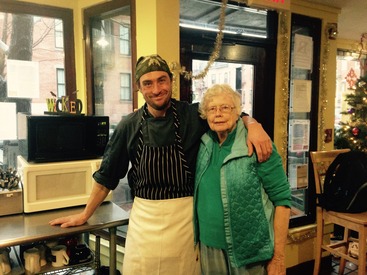 ---
Last Dregs of Harvest: Winter Farming!
The farm team has been doing site planning for next season, beginning with ordering trees and bushes from FEDCO Trees. We are excited to add to the landscape of native plants, including hazelnut, paper birch, and white pine trees. We continue to do regular maintenance of the site with raking and mulching. We were also able to harvest spinach, scallions, and beet greens from our covered beds as late as this week!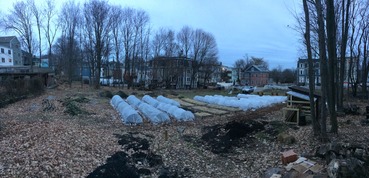 EVENTS
1/5: Jazz by Any Means Necessary
featuring the Fulani Haynes Jazz Collaborative, 7 pm at HHBC (
more info
)
1/6: First Friday Game Night
at 5-8 pm, Dudley Dough (
more info
)
1/12: Lifted
presented by Out of the Box Agency and A2Z Talent, 7 pm at HHBC (
more info
)
1/13: House Slam
featuring Omar Holman, 6:30 pm at HHBC (
more info
)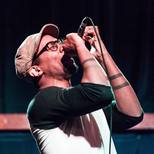 1/19: Art is Life itself!
featuring Lovely Hoffman + Open Mic, 7 pm at HHBC (
more info
)
1/26: Lyricists' Lounge
presented by Boston Day & Evening Academy, 7 pm at HHBC (
more info
)
1/27: House Slam
, 6:30 pm at HHBC (
more info
)
2/3: Dinner & A Movie, 7 pm at HHBC
---
Donation Wish List
Dudley Dough:
Stand mixer
Electric griddle
Waffle maker
Immersion blender
Clothing For SK Guests:
Each Monday morning, we open the "clothing room" for our soup kitchen guests. All men's clothing and personal hygiene projects are very much appreciated, especially:
NEW underwear, undershirts (men's)
NEW socks (wool or cotton)
Boots & shoes (men's)
WARM Jackets & coats
BELTS!
Winter Gear
Pants (especially between size 30-40) & shirts (men's)
Vests, sweaters & sweatshirts
Athletic Wear
Backpacks
Toothbrushes & Toothpaste
Toiletries (especially DEODORANT, soap, body wash, shampoo, conditioner in travel sizes, razors, lipbalm)
Live-In Community:
Throw blankets
Duvet covers
Futon covers
Standing lamp
Loveseat/Chair
Couch
---
Dudley Dough Hours
MONDAY-FRIDAY
7 am- 9 pm
SATURDAY
11 am- 9 pm
---
DD Delivery
Did you know that you can now get your pizza (+ wings and anything else your heart desires) DELIVERED to your home? Click
here
to check it out.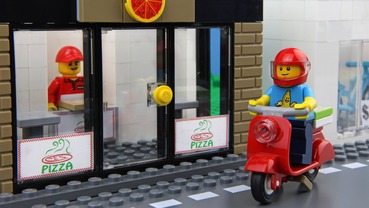 ---
Haley House Bakery Café Hours
MONDAY
7:30 am - 6 pm
TUESDAY & WEDNESDAY
7:30 am - 8 pm
THURSDAY
7:30 am - 10 pm*
*food until 9 pm
FRIDAY:
7:30 am - 9 pm
SATURDAY:
9 am - 4 pm
SUNDAY:
10 am - 4 pm
---
THE COUNTED
Regular customers may have noticed a growing list of names on the blackboard wall next to the counter at the cafe. This week, we put up the final names from The Guardian's official list of all those killed by police officers in the United States this year (1090 is the count at publication;
click here
to see the complete list).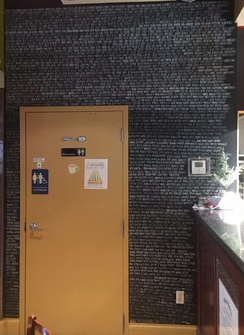 Stay tuned for more information about how we will commemorate this national tragedy in the coming weeks.