Remember Their Names: Victims of Violence
Numbers can speak very loudly. At the time this newsletter is being sent, the
number of people killed by police
this year in the US has reached
630
. Compare this with Germany's numbers: 2 total people killed by police last year, and about 500 total people total killed by police in
Germany
in the last
60 years.
We've been writing the names of those killed by police on the chalk board at HHBC. If you look closely, there will be names you'll recognize because their deaths have made the news, but most of the names you won't have seen before. Next time you're waiting for your food at the cafe, we hope you'll take a moment to remember one of these people in particular.
Their names come from a
list compiled (and actively updated) by The Guardian called "The Counted," which also allows you to track the killings by state and race & ethnicity. If you'd like to read more about this epidemic and its context, this recent article in the Wall Street Journal offers helpful insight.
For more local data, check out this
mapping project from the ACLU of Massachusetts to show racial disparities in policing in Boston (c
lick "play" to hear commentary on the maps).
---
Dancing in the Lot: Outdoor Community Tables!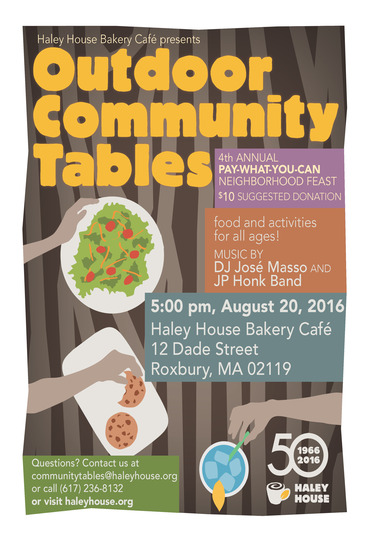 Join us for the 4th annual Outdoor "Community Tables" Dinner on Saturday, August 20th in the parking lot at 12 Dade Street (outside of HHBC), beginning at 5 pm. As always with Community Tables, food will be served on a first-come, first- served basis, all are welcome (kids especially welcome) and the cost is "pay-what-you-can" (suggested donation is $10 and no one will be turned away!). Rain date is Sunday, August 21 at 5 pm.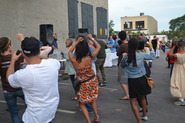 This year's menu includes roast chicken (vegan cutlets also
available), various
seasonal vegetable
dishes (sourced from local farms including our own Thornton
Farm in Highland Park), and of
course, our signature chocolate chip cookies.
All of the food will be prepared by Haley House Bakery Café staff with the help of volunteers, and music will be provided by DJ Jose Masso & the JP Honk Band. There will be lots of dancing, face painting, balloon animals, and fun!
Click
here
for more info.
---
House Slam Team Heads to Decatur!
Please join us in cheering on the (Haley) House Slam Poets as this year's team prepares to
defend their national title
at the National Poetry Slam this week (
August 1-6)
in Decatur, Georgia.
This year's team (
Ashley Davis, Marshall Gilson, Tru Kwene, Oompa Will, and Sam Rush) has big shoes to fill: last year's team
swept the poetry world by storm
, bringing home the 2015 National Poetry Slam championship title from California. The founders of the Slam are as well-known as they are phenomenal people: Janae Johnson was named the 2015 Women of the World Poetry Slam winner and Porsha O. the 2014 Individual World Poetry Slam winner.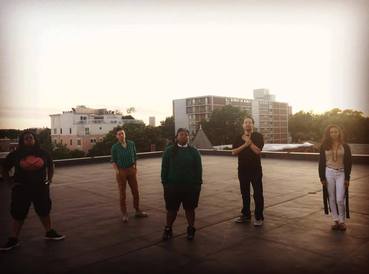 ---
Celebrate the "Closed Food Loop" in Roxbury!
Dudley Dough, CERO Cooperative, and Haley House's Thornton Street Farm offer a new paradigm for how a community working together can close the food loop, while also creating jobs, stimulating the local economy, and promoting social justice. Join us on a tour of Roxbury on Monday, August 8th from 4-7 pm for a delicious, interactive tour celebrating our community's accomplishment of closing the "food loop," culminating in a party with pizza and beer.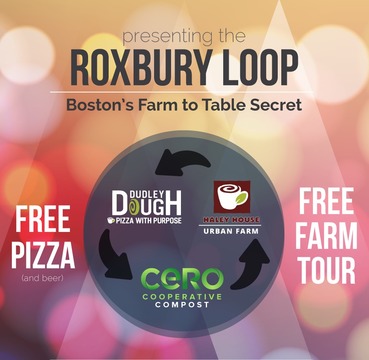 Every week, CERO staff collect food waste from Dudley Dough to be composted, saving it from landfill and incinerators. CERO workers then fill up the truck with rich compost, made from last year's food scraps, for delivery to Haley House's Thornton Street Farm (located up the hill from Dudley Dough, in Roxbury's Highland Park) and other local growers. Some of the food grown at the Thornton Street Farm makes its way down to Dudley Dough to top the delicious wholegrain pizza and to Haley House Bakery Cafe where youth enroll in cooking classes and formerly incarcerated trainees learn job skills while cooking up great eats for the community at affordable prices.
The program on Monday, August 8th is as follows:
Gather at 4 pm at Haley House Bakery Cafe (12 Dade Street) to meet the worker-owners of CERO Co-op and to check out their new custom organics trucks, financed with small investments from community residents. At 4:30pm, walk, bike, or carpool to Haley House's thriving urban Thornton Urban Farm (less than a mile away at 95 Thornton Street). While at the farm, we'll pick basil and arugula before returning to Dudley Dough (in the Bruce C. Bolling Municipal Building, 2302 Washington Street) where we will top our pizzas with the freshly-picked produce. If you can't make the whole program, join for the speaking program (and pizza) at 6 pm.

Join us for the celebration! Commune with neighbors and hear from city, community and business leaders to learn more about this movement to grow food and prosperity and a thriving local economy.
---
Collective Work & Responsibility: Ujima
Become an active stakeholder in the decision-making of what you want to see in your neighborhood. The Boston Ujima Project is organizing neighbors, workers, business owners and investors to create a new community-controlled economy in Greater Boston, seeking to challenge poverty and develop our communities by organizing our savings, businesses and customers to grow local wealth and meet our own needs.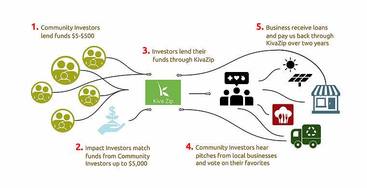 UJIMA is a Swahili word and the celebrated Kwanzaa principle for "collective work and responsibility." Ujima inspires us to take responsibility for our communities, to see our neighbor's problems as our own, and to build collective power to solve them together.
Join the Boston Ujima Project for a FREE workshop--happening twice at HHBC, Tuesday and Wednesday, August 9th and 10th at 6 pm--to learn about the Ujima Project's goals and how we can offer our resources to reinvest in the community in partnership with you!
The Ujima Project demonstrates new ways to invest, work, buy, own, and advocate, driven by a belief that another world is possible, and that we can help build it today. Click here to RSVP or read more.
Then, use your new knowledge to actively invest in the community at the Ujima Project's free Solidarity Summit on August 13th, 11 am- 4 pm at Hibernian Hall (184 Dudley St). Five local Boston businesses will "pitch" to the community about their companies and why they should receive a community loan. It's like the TV show "Shark Tank" but they're pitching to YOU! We'll hear from each local business, ask questions, and then vote on how to divide up to $10,000 in loans. To participate, you can invest $5 or $500. Everyone gets an equal vote! Potential loan candidates include Bowdoin Bike School, Fresh Food Generation, Ivyees "Everything Honey," and CERO Co-op (a HH partner--see article above!). RSVP or learn more about the August 13th event here.
---
Looking to get more involved? Volunteer in our Soup Kitchen!
During the month of September, we'll be looking for a few extra hands to pitch in to help run our soup kitchen (located in the South End), which has been in continuous operation since 1966! Each year, we serve more than 36,000 meals to guests in our soup kitchen, made possible by an awesome team of volunteers. Many of our steady volunteers are students from local schools, so if you've been looking for a time when we'd especially appreciate your help, we'd love for you to join the team during September.
The primary need is during breakfast shifts (
Monday
-
Friday
,
5:30 - 10 am)
. Volunteers help to prepare and serve meals, wash dishes, and enjoy the company of guests. There are additional shifts throughout the week at other times, if those times do not work for your schedule. If you are interested in volunteering or if you have any questions, email our volunteer coordinator,
Eric Martin
, or simply fill out our volunteer application (
here
).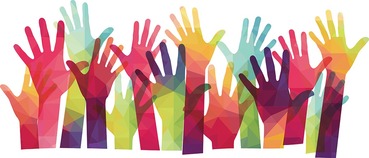 ---
Youth, Basil, Garlic, Mushrooms & Tomatoes: Urban Farming Updates
In July, the farmers welcomed six Boston youth onto our farm team as part of the Grow it, Cook it, Share it Program (now in its 3rd year). The youth are employed to work and learn skills on Haley House's Thornton Street farm two days a week through August. The youth also cook a weekly community meal at our partner organization, Hawthorne Youth and Community Center.
July has been the beginning of the season of abundance on the farm. We had our first garlic harvest- hundreds of bulbs- at the beginning of the month. Most of the garlic is destined to enliven the taste and nutrition of our soup kitchen meals. However, please stay tuned for a garlic-themed event at the Bakery Cafe in the early Fall, where we will present the multiple varieties of garlic we grew, prepared in so many enticing ways!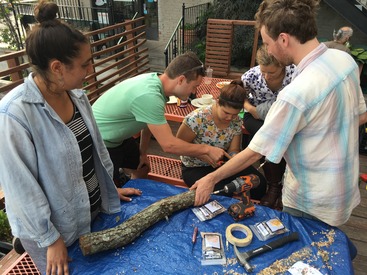 The farm now supplies all the basil needs of Dudley Dough (check out the margherita pizza!) and the Bakery Cafe. Furthermore, every week we bring kale and eggplant to Dudley Dough, and collard greens, Swiss chard, and okra to the cafe. Look out for these Roxbury-grown ingredients on the menus! The team also hosted a mushroom planting event this past month (pictured in photo). Stay tuned for updates as the mushrooms develop!
And finally, we are stepping into the greatest garden season of all: tomato season! Please come to Dudley Dough and the Bakery Cafe, and taste the loving labor of our farmers, interns, youth, and regular community volunteers. We grow it for the community!

CLOSINGS
8/14-8/28: SOUP KITCHEN Summer Break (Closed)
8/29-9/5: HHBC Summer Break (Closed)
NO Community Tables 8/27 and 9/3
---
EVENTS
---
50th anniversary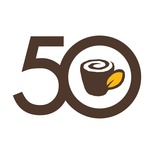 We will be celebrating our 50th anniversary BIG TIME the weekend of
December 2-4, 2016
.
Details can be found here
, including information about reserving reduced-rate hotel rooms if you're coming from out of town.
---
Donation Needs
Soup Kitchen:
FORKS!!!!!
Bowls
New Paintbrushes
New Paint Trays
Hand Tools
Toolboxes
Clothing For Our Guests:
Each Monday morning, we open the "clothing room" for our soup kitchen guests. All men's clothing donations are very much appreciated, especially:
NEW men's underwear & socks
Men's shorts
Men's t-shirts
Men's sandals
Backpacks
Toiletries (especially deodorant)
Men's shoes & sneakers
Live-in Community:

Outdoor deck table

Couches, armchairs
Twin size comforters, sheets
Pillows
---
NEW Dudley Dough Hours for SUMMER
MONDAY-SATURDAY
9 am- 9 pm
---
Haley House Bakery Café Hours
MONDAY
7:30 am - 6 pm
TUESDAY & WEDNESDAY
7:30 am - 8 pm
THURSDAY
7:30 am - 10 pm*
*food until 9 pm
FRIDAY:
7:30 am - 9 pm
SATURDAY:
9 am - 4 pm
SUNDAY:
10 am - 4 pm
---
For Rent: South End Parking Space & Spacious 3-BR
Need a place to park your car in the South End and want to support Haley House at the same time? We have a spot available behind John Leary House at 418 Mass Ave (our internally subsidized housing site) available immediately for $300/mo. Contact
Jill
for more information.
Can't live without your daily cookie from Haley House Bakery Café? Starting on 9/1 one of our 2400 sq. ft. apartments above our cafe at 12 Dade Street (
3
BR
,
3
bath) will be available for $3200/mo. Contact
Jill
for more information.
---
Revival Boston
If you missed Reverend Barber at Bethel AME last night, you can watch an unedited broadcast of the evening
here
.