Welcoming New Voices @ the House SLAM
Spotlight on Poet-Warriors Porsha Olayiwola & Janae Johnson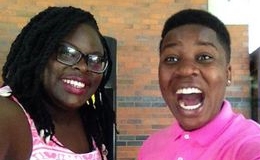 What began years ago as a fierce "slam" battle between two extraordinarily talented and nationally renowned slam poets started a friendship, which brought the first regular poetry slam this side of the Charles to HHBC. Twice a month, "The House Poetry Slam" opens its doors to overflowing and excited crowds well before the full program even begins.
"We were just sitting at the Café, having lunch, talking about our shared vision for a different kind of Poetry Slam here in Boston when Nina LaNegra (who coordinates "Art Is Life Itself" at the Café) came along," shared Olayiwola. "It was really serendipitous."
According to the vision of conveners Porsha Olayiwola and Janae Johnson, the House Slam offers a space for folks to give voice to (or maybe even scream) their own stories and is, by design, meant to be "a celebration of difference" and a "nurturing place to grow" for those just beginning the sport, even as it holds fast to rigorous poetry slam competition guidelines as they work towards official national certification this year.
Generally the second and fourth Friday, this month the House Slam will be held on the second and fifth Fridays (10/10 and a special Halloween Slam on 10/31). Doors open at 6:15 pm, Open Mic at 7:15 pm, Featured Poet at 8:00 pm, and the Poetry Slam begins at 9:00 pm. For more information and a full schedule of the evening, check out their awesome website here.

---
TEP fundraiser Oct. 19: A Sweeter Life!
Treat yourself and support our Transitional Employment Program next Sunday afternoon!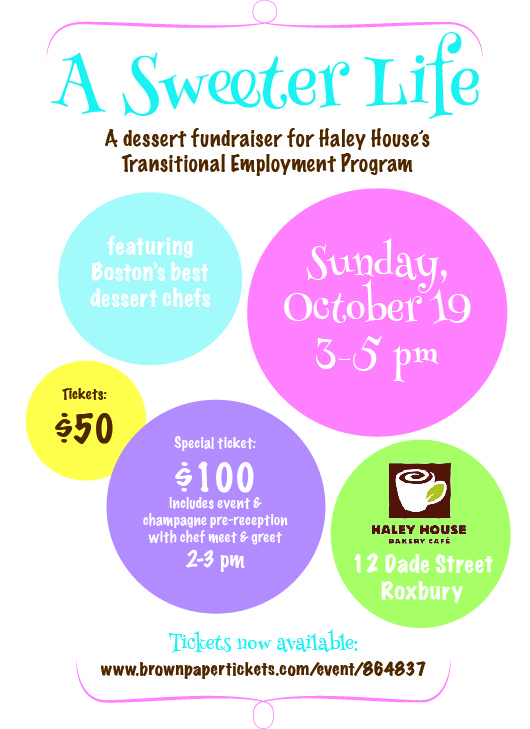 On Sunday October 19th join some of Boston's finest dessert chefs, along with participants and graduates of our Transitional Employment Progam for our fourth annual dessert fundraiser to benefit those transitioning out of incarceration. The afternoon will feature a tasting of signature treats from Tatte Bakery (Kristen Lawson), Sofra Bakery (Maura Kilpatrick), Patisserie on Newbury (Tanya Peterson), and Chocolee Chocolates (Lee Napoli), among others.
The event will be held at the Haley House Bakery Cafe from 3-5 pm. Tickets are $50.

From 2-3 pm, the pastry and dessert chefs, along with participants and graduates of the TEP program, will host a special meet & greet reception (an early-admission ticket is required for the pre-event for $100).
More information and tickets of both levels are available online at Brown Paper Tickets. We hope to see you there!

---
Congratulations Lena & Sutton!
Announcement of winners & thanks for the feedback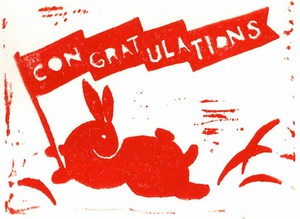 Thanks to all who fillled out our survey this past month! We're excited to announce our two winners of $50 gift certificates to the Haley House Bakery Café, selected at random: Lena King & Sutton Kiplinger. We look forward to seeing you soon.
Even though the survey deadline has passed, we are always happy to hear from you. Keep your feedback coming!

---
October Garden Update
An update from our Garden Coordinator, Carmine Leighton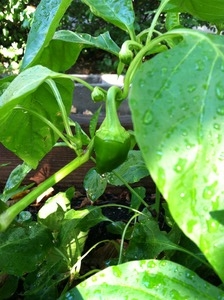 As fall starts to settle in, there is still work to be done. Come join us for a Garden Workday on Saturday, October 18th from 10 am - 12 pm. Meet around the corner from 23 Dartmouth Street at the McKinley Collaborative Garden on Montgomery Street. We will repair hoop houses in preparation for the fall season, rake leaves, and prepare raised garden beds for winter crops. Gloves and tools provided.
Please RSVP via email to Carmine by Friday, October 17th to join in the workday.

---
Spiritual Roots & New Growth
Looking back to help us look forward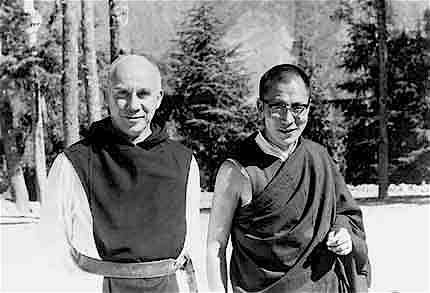 Reminiscent the "Clarification of Thought" evenings of reflection at Haley House during the early years, historian Gordon Oyer led a discussion during "Art Is Life Itself" on September 28 entitled the "Spiritual Roots of Protest." Conversation began with an examination of the role of Trappist Monk Thomas Merton in the war protest movements of the 1960's and 1970's, and soon moved towards the issues at the forefront of the minds of those in our community today.
What demands our attention, our energy, our concern today in the ways war compelled us to action years ago? How can our spiritual roots offer insight to our modern community? How might we encounter the injustice surrounding us today regarding unequal food access, entrenched systems of economic exclusion, unjust standards for incarceration, and blatant racial and economic gaps which threaten to destroy the social fabric of our society?