#HH50: THANK YOU Cloud of Witnesses!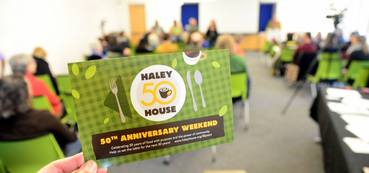 Our year of celebrating Haley House's Golden Anniversary wrapped up the first weekend of December. As the dust has settled, we are overwhelmed with gratitude for all who made the weekend such a beautiful and full celebration of 50 years of food with purpose and the power of community! What an incredible crowd of people working to make the world a better place!
Several wonderful photographers and videographers were part of the weekend:
Click here
to relive some of the best moments! Or
click here
(p. 15) to see some of the highlights featured in this week's Bay State Banner!
---
Want to Support HH this Holiday Season?
Looking for
holiday gifts with purpose
? Consider supporting Haley House by purchasing:
Holiday Cookie Boxes ($24 each)
HH50 Ceramic Insulated Travel Mugs ($15 each)
Haley House T-shirts ($18)
Gift cards to Haley House Bakery Café and Dudley Dough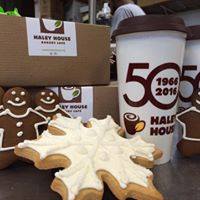 Donations of all kinds have kept Haley House going for nearly 50 years! If you are getting ready to make donations at the end of the year, consider supporting the vital work of Haley House. Here are some ideas:
---
Abdi, Restorative Justice, Kathe & Farming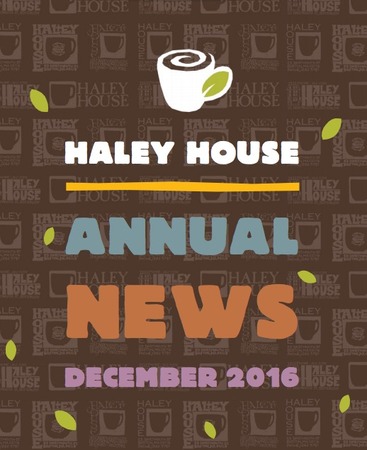 Our annual holiday newsletter hit the press and most mailboxes a few weeks ago (
click here
if you missed it).
This edition includes an article chronically the journey of Abdi from Somalia to Haley House Bakery Cafe, restorative justice in the soup kitchen, a profile of Kathe McKenna, and stories from Thornton Farm.
---
Pizza with Purpose, Courtesy of Robert Kraft
The owner of the New England Patriots has donated $100,000 to support the growth of Dudley Dough! The surprise grant was announced during our 50th anniversary celebration.
Mr. Kraft has challenged others to match his gift-- please
email Mary Lou
if you'd like more information about this challenge. To read the article about this grant in The Boston Globe
click here
. Mr. Kraft is pictured below with Luther Pinckney, manager of Dudley Dough.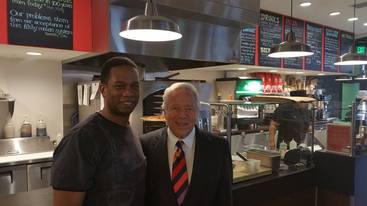 ---
In The News: Weekly Dig & NECN Features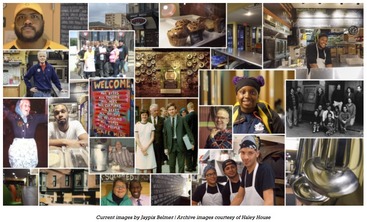 ---
Winter Under the Hoops: Farming at HH
Even though winter is officially making itself known, our farm team continues to harvest arugula and spinach for Dudley Dough from the beds sheltered under low tunnels. The daily work of collecting leaves and soup kitchen pre-consumer scraps for composting also continues. This winter, our farm team is taking time to carefully lay out next year's farm bed expansions, plan next season's planting and share knowledge with other Boston farmers, and plans are underway to attend urban farming conferences.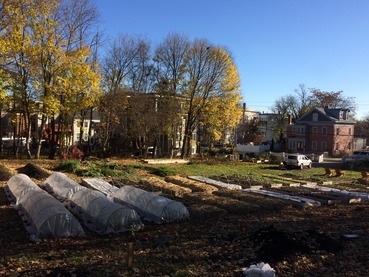 During this year's Thanksgiving meals in the Soup Kitchen, the salad was made with greens harvested from the McKinley garden. A very special thanks to all volunteers who have helped to make this our most productive and exciting urban farming season yet!
---
Warm the Winter & Make the Holidays Bright!
Looking to do something to support your neighbors in need during this holiday season? We've got two great options for you: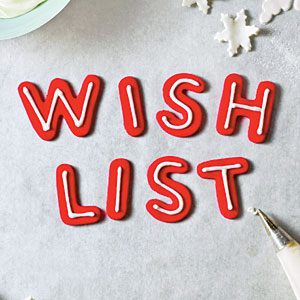 Support residents of our low-income housing by collecting the following items:
gift cards for grocery stores and clothing stores for the holidays
bug repellant mattress covers
sheets & comforters for twin beds
pots and pans
On Christmas Day, the soup kitchen team is hoping to pass out NEW:
NEW winter hats, gloves and socks
to guests in the soup kitchen and we need your help to make this happen!




HOLIDAY CLOSINGS:
HHBC
will be closed
12/25- 26
and 1/
1. There will be Community Tables on 12/24, but not on 12/31.
Dudley Dough
will close on 12/23 at 9 pm and will reopen on 12/27; From 12/27-12/30 hours will be
11am - 6pm; Closed 12/31-1/2. Regular hours resume 1/3.
---
EVENTS
12/19: TEP Graduation
at 6:30 pm at HHBC (contact
Jeremy
for more info)
12/24: Christmas Eve Community Tables at 5:30 pm, HHBC
1/6: First Friday Game Night at 5-8 pm, Dudley Dough
1/13: House Slam
featuring Omar, 6:30 pm at HHBC (
more info
)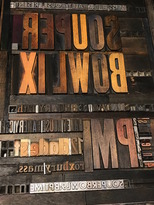 ---
50 years- 50 cents!
On Mondays for the remainder of the year, the delicious Equal Exchange Coffee served HHBC or Dudley Dough will be just $0.50 per cup! Thanks to our terrific partners at EE for helping us celebrate 50 years with caffeine!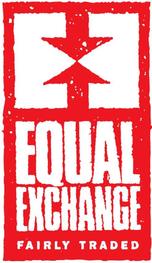 ---
Donation Needs
Each Monday morning, we open the "clothing room" for our soup kitchen guests. All men's clothing donations are very much appreciated, especially:
NEW underwear, undershirts (men's)
NEW socks (wool or cotton)
Boots & shoes (men's)
WARM Jackets & coats
Winter Gear: Thermal underwear, hats, gloves, scarves
Pants & shirts (men's)
Vests, sweaters & sweatshirts
Athletic Wear
Suits & belts
Backpacks
Toiletries (especially deodorant, soap, body wash, shampoo, conditioner in travel sizes, razors, lipbalm)
Contact
Cavell
with questions.
Soup Kitchen:
Books, Magazines (back issues are fine) for guests to read!
Ice Cream Maker
---
Dudley Dough Hours
MONDAY-FRIDAY
7 am- 9 pm
SATURDAY
11 am- 9 pm
---
Haley House Bakery Café Hours
MONDAY
7:30 am - 6 pm
TUESDAY & WEDNESDAY
7:30 am - 8 pm
THURSDAY
7:30 am - 10 pm*
*food until 9 pm
FRIDAY:
7:30 am - 9 pm
SATURDAY:
9 am - 4 pm
SUNDAY:
10 am - 4 pm
Soup Kitchen, Live-In Community, Administrative Office
23 Dartmouth Street, Boston MA 02116
Haley House Bakery Café (+ Catering)
12 Dade Street, Roxbury, MA 02119
Dudley Dough
2302 Washington Street, Roxbury, MA 02119
Photo Credits: Beth Segers, Lolita Parker, Jr., Karsten Frey, Jaypix Belmer