Recipes to Share: HH Annual Newsletter
It's that time of year again: the unveiling of our annual printed newsletter! This year's bulletin is filled with recipes and great stories from across the Haley House community, including a spotlight on the baking team and recipes from Chefs Ricardo Monroy & Fulani Haynes. You can view it online here (and if you didn't get your own copy in the mail, make sure to sign up
here
to get the next one delivered to your door!).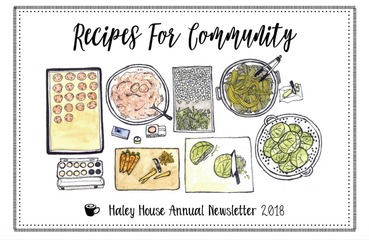 Special thanks to our amazing interns,
Ciaran
Crawley of MassArt, Veronika Ting Yao Lin of Boston College, and all who contributed to this year's annual report.
---
Help Out This Holiday: Volunteer & Give!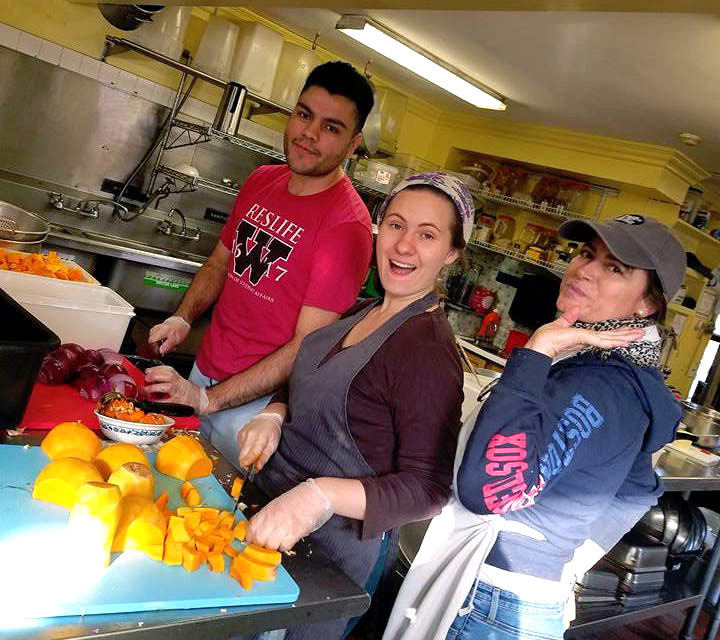 We're excited to have two special holiday volunteer events: tomorrow (Wed. 12/5, 1-4 pm) and Saturday 12/15 (10am - 3 pm).
Friends and neighbors are invited to help gift wrap, make cards, and help with meal prep, while enjoying warm drinks and snacks. A display of hand-made art crafted by soup kitchen guests will also be sale during these events, and 100% of sales will go to the artisans! Contact Rachel or Maya for more information or to RSVP for these events.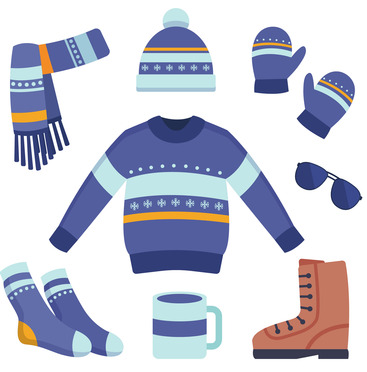 Each year, we also gather NEW winter hats, gloves, scarves, socks, and underwear (size M-XXL) to be given to guests in the
soup kitchen on Christmas morning and we need your help! We also gladly accept card making supplies and gift wrapping materials for the two volunteer days. (
Some examples of the most helpful items year-round are: travel-sized toiletries, sleeping bags, and mens' shoes and clothing, especially new socks and underwear, bedding for twin-sized beds, pots and pans, and gift cards for grocery/clothing stores).
We are also in need of extra volunteer support mid- December to mid-January when our regular stude
nt volunteers are on winter break (morning, afternoon, evening, and weekend spots are available!).
Please fill out a
volunteer form AND s
ign up here
to receive our weekly Volunteer Opportunities Newsletter, or contact Rachel with questions.
---
Womanhood in Paint: Mattaya Fitts
We're excited to be currently displaying the work of talented artist, Mattaya Fitts at Haley House Bakery Cafe. In addition to being a Boston-native and graduate of the Fine Arts Program of MassArt, Mattaya also happens to also be the Marketing & Communications Coordinator at Haley House.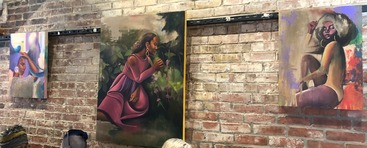 Mattaya works in a variety of media (mostly paint and ink). In this exhibit, with a conceptual and figurative approach, Mattaya depicts womanhood in a multi-layered way, inviting the viewer to interpret the work through personal narrative and metaphor, magnified through form and color. Her artworks demonstrate how life around us extends beyond its own subjective limits to inform our own emotional landscapes. For more information about Mattaya's work send her an
email
or follow her on Instagram:
@misfimuses
.
---
Need a Gift for a Justice-Oriented Foodie?
Looking for the perfect gift for a justice-oriented foodie you know? You can't go wrong with a box of made-from-scratch cookies or a pie from Haley House Bakery Cafe! Each purchase of holiday treats helps to support Haley House's mission.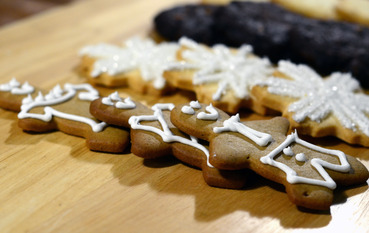 Our delicious, artisan cookie boxes are $30 each and contain four each of the following cookie flavors: Coconut Shortbread, Gingerbread, Chocolate Chip, Oatmeal Raisin, Double Chocolate, and Decorated Sugar Cookies. Each pie is $30 (Apple, Blueberry, and Pecan). Holiday treats are on sale December 11-23 (pie orders must be made 48 hours in advance). To place your order, call (617) 445-0900 or email
catering
.
---
Thank you Bruins, Harpoon, and Volunteers!
I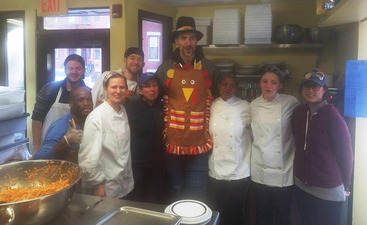 t's no easy feat supporting our guests and community during the holiday season and we are extra grateful for the ways that so many have stepped already to help this season during Thanksgiving.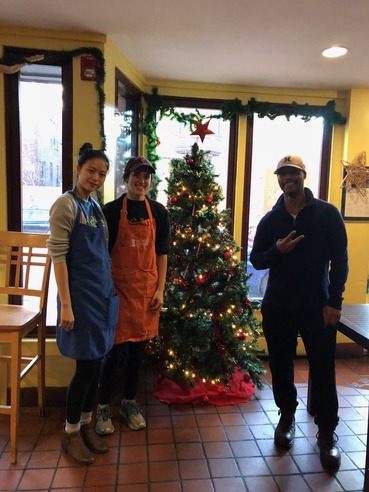 On Thanksgiving day,
volunteers and live-in community members
prepared FIVE separate Thanksgiving meals! Each seating consisted of the usual Thanksgiving staples, along with freshly baked pies delivered by Matt Beleskey of the Boston Bruins (above) as part of the hockey team and Mike's Pastry's annual visit.
Thanks also to the team from
Harpoon Brewery
who once again came by to decorate and bring holiday cheer to the soup kitchen.
---
Farm Overview: A Year of Growth
It was a record year, once again, at Haley House's Thornton Urban Farm in Roxbury. Under the guidance of our Urban Farm Coordinator, Anna Pierce-Slive, the farm brought in thousands of pounds of produce and hundreds of volunteers to learn about urban farming while contributing to community growth. Here's a rundown of a few of this year's successes:
9 teens were hired for "Grow it. Cook it. Share it." summer program with Hawthorne Youth & Community Center
38 different crops were grown
50 harvest days
270 pounds of collard greens were delivered and served at HHBC
426 volunteers pitched in
3,339 pounds of produce were harvested!
The farm is on hiatus as it gears up for next year, but stay tuned for news about the farm in spring of 2019. With questions, contact
Anna
.


EVENTS
12/5: Holiday Volunteer Day-Gift Wrapping and Card Making
,
1-4 pm
at 23 Dartmouth Street (
Please RSVP here
)
12/6: The Fulani Haynes Jazz Collaborative presents Jazz By Any Means Necessary
, 7 pm
at HHBC (
more info
)
12/11: The New Democracy Coalition presents Neighborhood Conversations about Race in Boston
, 7 pm
at HHBC (
more info
)
12/12: Transformative Culture Project presents Gentrification: A Youth Screening and Community Conversation
, 6:30 pm at HHBC (
more info
)
12/13: Lifted Boston ft. Playback Theatre + Allegra Fletcher)
, 7 pm at HHBC (
more info
)
12/14: The House Slam ft. Ilyus Evander + Black & Pink Card Party
, 6 pm at HHBC (
more info
)
12/15: Holiday Volunteer Day- Gift Wrapping and Card Making,
10 am- 3 pm at 23 Dartmouth Street (
Please RSVP here
)
12/20: Boston Day and Evening Academy presents Winter Symposium
, 5-7 pm at 20 Kearsarge Avenue (Roxbury) (
more info
)
12/20: AiLi Live presents Transforming Chaos to Healing Balance
, 7 pm at HHBC (
more info
)
12/21: Meta presents Mass Incarceration & the Impact on Urban Communities
, 7 pm at HHBC (
more info
)
**SAVE THE DATE**
2/10/19: Souper Bowl 11
, 2-5 pm at HHBC (
more info
).
---
HHBC Winter Hours
MONDAY & TUESDAY
7:30 am - 4 pm*
*Note earlier closing time
THURSDAY
7:30 am - 9 pm*
*food until 8pm
7-9 pm
FRIDAY
7:30 am - 8 pm
SATURDAY
9 am - 4 pm
5 -7 pm
SUNDAY:
10 am - 4 pm
---
Wish List
Clothing:
Any gently used/new men's clothing and personal hygiene products, especially:
-NEW underwear (M-XL)
-Men's pants (30's range)
-Men's winter coats and sweaters
-Men's shirts (short and long sleeve)
-Travel-sized toiletries (soaps/shampoo/conditioner/lip-balm)
-Toothbrushes & toothpaste
-Deodorant
-Shaving cream & razors
Goods:
-Silverware (forks + spoons especially)
-Mugs
-Books/ magazines (Spanish + English)
-Checkers, Chess, Scrabble
HHBC:
Multi-cd player
Sauce Pans
---
Giving Tuesday: Thank YOU & Invitation
We're so grateful for the outpouring of support on Giving Tuesday (11 fundraisers and counting). This year, we're raffling prizes for those who run fundraisers, including gift certificates to HHBC (
click here
for more details).
---
Summer Internship: Application Live 1/1/19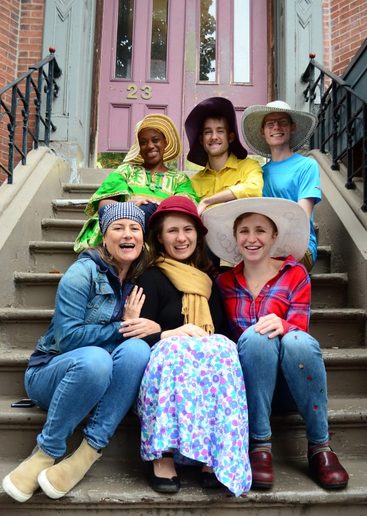 Interested in working and living in an intentional community with other passionate individuals? Starting January 1, 2019, Haley House will be seeking 3–5 summer residents for its summer internship and residency program (unpaid). Room and board are provided.
Interns and residents will be integrated into life in the Live-In Community, a group of residential volunteers who co-manage Haley House's direct services and commit to life together as a community, building deep connections with each other and our guests. For more information email
Live-ins..