Haley House Bakery Café Turns Seven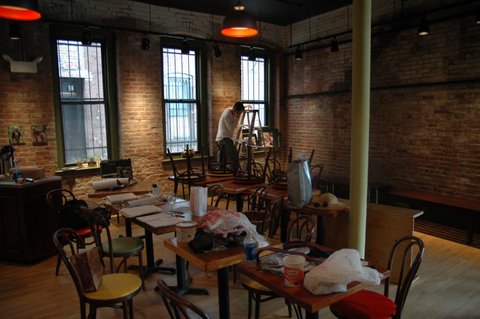 On August 29th, 2005, Haley House Bakery Caf
é opened its doors with few certainties and a lot of enthusiaism. Now seven years later, the Bakery Café is proud to announce that sales are covering 90% of the overall $900,000 budget. The remaining 10% is covered through grants and individual donations. Join us in celebrating as we reopen today, September 5th, for the fall season!

Haley House keeps growing! (vegetables, that is!)
In a recent trip to Noonday Farm, Take Back the Kitchen students learned first-hand how to harvest potatoes, cabbage, onions, beets, and tomotaes. Two more trips to this beautiful, biodynamic farm are scheduled for September 22 and October 27. If you are interested in joining us for an all-day (8:30am-4:30pm) trip to the farm, please email Robin Saunders.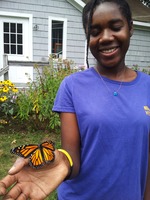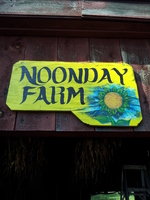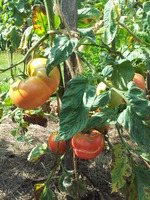 Produce is also rolling in from the McKinley Garden, where Haley House is busy preparing lesson plans for garden and cooking classes that will be held throughout the school year in partnership with McKinley South End Academy. If you are interested in joining us in the garden - whether at volunteer work days or during garden and cooking classes with the McKinley School - please email us at garden@haleyhouse.org and friend us on Facebook.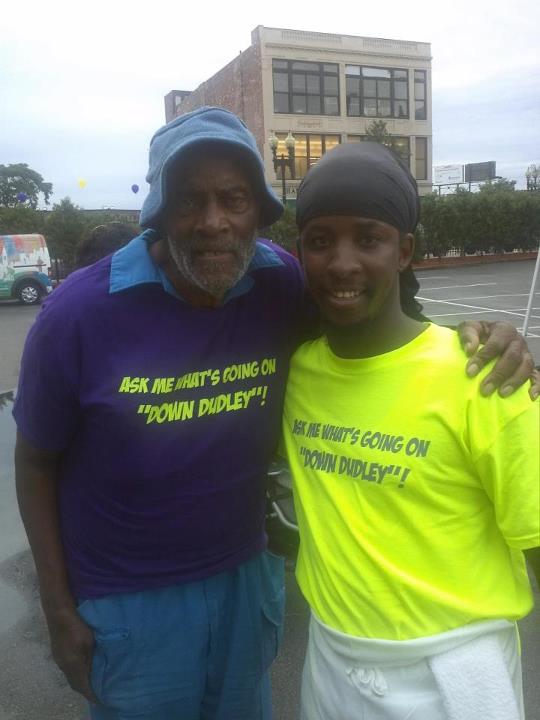 Words from Mel King
haley house where all the tribes are welcome and all the gifts are shared

where love is the question and the answer the sustainable energy we can all share

Interested in becoming a TEP Mentor?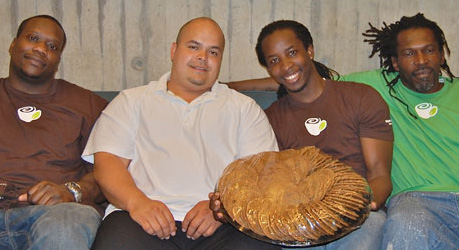 The Transitional Employment Program (TEP) is a temporary employment and job-training pr
og
r
am designed to support men and women who are transitioning back into the community from incarceration. TEP's three primary objectives are to create stability, strengthen relationships, and encourage positive action. And that's where you come in! If you are willing to serve as a role model and resource, act as a listener, and discuss difficult topics, please consider becoming a TEP mentor. For more information, or to be considered as a mentor, please fill out the
volunteer form
or contact our
volunteer coordinator
.
Upcoming Events
at Haley House Bakery Cafe
Art is Life itself!
Thursday evenings from 6:00 to 9:00pm
9/6: Fulani Haynes and the Jazz Collaborative
First Fridays
Food & Fitness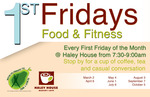 9/7: Food & FItness Discussion from 7:30-9:00am
Noonday Farm Trips
9/22 and 10/27: Join Haley House in a working trip to Noonday Farm. Email
Robin Saunders
for details
Sunday Brunch
9/23: Haley House Bakery Cafe opens for Sunday Brunch, time TBA.
SummerFeast Best Jerk Chicken Prize Winners: Pepper Pot Restaurant and Chef Audley Mills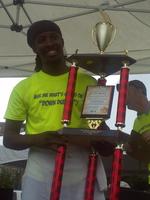 Over 350 people attended the first annual SummerFeast, a Gospel Jamboree and Jerk Chicken Cook-Off Contest at Haley House Bakery Cafe. The event was a smashing success, thanks to all of the wonderful participants and judges. We're already looking forward to next year's event!