News & Updates: January 2019

Thank You For Your Support & Newsletter!
As we prepare to begin a new year, we are so grateful for the many wonderful friends and neighbors who supported Haley House this past year! Whether you donated socks or coats, money, or your time, you've helped further our shared mission to use food with purpose to break down barriers between people and build a better world.
As we enter our 53rd year, we'll be counting on your continued support, whatever that may look like for you.
If you are making end of the year donations, we hope you'll consider supporting Haley House (to donate, click
here
).
Our annual newsletter chronicles some of what we accomplished together this past year (and contains some cool recipes). Click
here
to check it out if you haven't seen it already.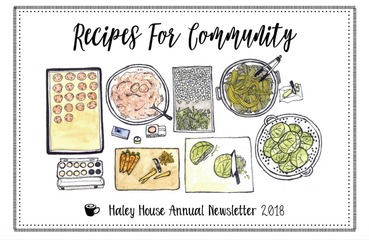 ---
Souper Bowl 11: All the Soup You Can Eat!
One of most popular Haley House events of the year is almost here! Rally up everyone you know and plan to attend the 11th Annual Souper Bowl! You'll get to choose a handmade ceramic bowl (yours to take home) and try over twelve delicious soups made by local chefs, made with locally-grown, seasonal ingredients.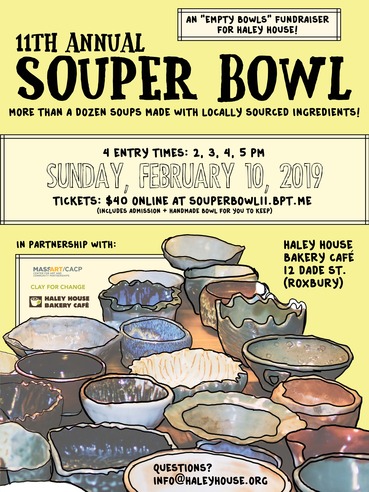 All proceeds for this fundraiser benefit Haley House's programs. There are four entry times to choose from (2,3,4,5 pm). This event is made possible by our partnership with MassArt's
Clay for Change
student group and the
Center for Art and Community Partnerships (CACP)
.
For more info or to purchase your ticket, click
here
!
---
Porsha Olayiwola: Poet Laureate of Boston!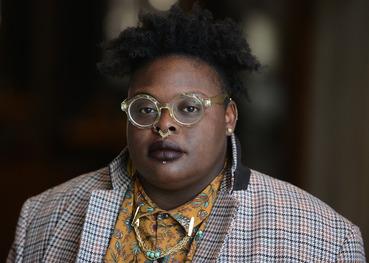 Haley House extends
a warm congratulations to House Slam Co-Founder Porsha Olayiwola
for being named Boston's next Poet Laureate!
The role of Boston's Poet Laureate
is to "inspire deeper engagement in the written and spoken word, while acting as an advocate for poetry, language and the arts." As the Artistic Director at Mass Leap and co-founder of the House Slam at HHBC, Olayiwola is no stranger to bringing folks together and cultivating the art of spoken word in the community. We wish her the best in this new endeavor! To read more, click here.
---
Live-in Community Seeking Summer Interns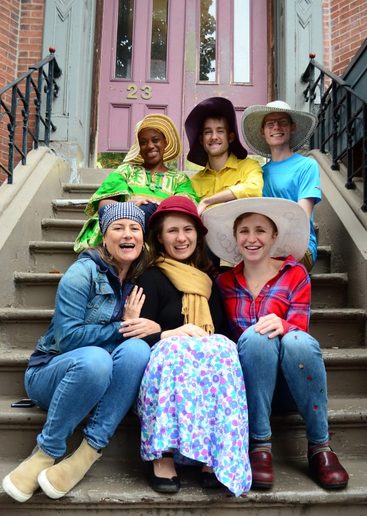 The Haley House House Live-in Community seeks summer residents for its 2019 summer internship and residency program!
This opportunity is unpaid; but room and board are provided.
Summer Residents work and live in an intentional community, helping to manage the day-to-day operations of the Haley House soup kitchen while participating in community life with the Live-In Community, a group of residential volunteers who co-manage Haley House's direct services and build deep connections with our guests and each other.
For more information and to begin the application process, click
here
.
---
Thank You America's Test Kitchen
Special thanks to the folks at America's Test Kitchen headquarters for taking Haley House staff on an tour of their facilities! The tour included a behind the scenes look of the kitchens where ATK films their cooking shows, a massive cookbook library, the kitchens where recipes are taste-tested, and so much more! To learn more about America's Test Kitchen, visit them o
nline
here
.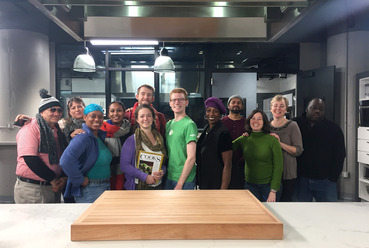 EVENTS
1/3: The Fulani Haynes Jazz Collaborative presents Jazz By Any Means Necessary
, 7 pm
at HHBC (
more info
)
1/11: The House Slam ft. George Abraham,
6 pm at HHBC (
more info
)
1/18: Dinner and a Movie presents, 6 pm at HHBC
1/24: Boston Day and Evening Academy and 826 Boston presents: Lyricists' Lounge
, 6:30 pm HHBC (
more info
)
1/25: The House Slam ft. Jasmine Reid,
6 pm at HHBC (
more info
)
1/31 + 2/1: Meta presents A Memory, A Monologue, A Rant, And a Prayer,
7 pm at HHBC (
more info
)
---
HHBC Winter Hours
HOLIDAY HOURS
January 1: Closed
MONDAY- FRIDAY
7:30 am - 3:30 pm*
*Unless there is an event (see above). Please note earlier closing time!
SATURDAY
9 am - 3:30 pm, 5 - 7 pm
SUNDAY: CLOSED
---
Wish List
Clothing:
Any gently used/new men's clothing and personal hygiene products, especially:
-NEW underwear (M-XL)
-Men's pants (30's range)
-Men's winter coats and sweaters
-Men's shirts (short and long sleeve)
-Travel-sized toiletries (soaps, shampoo, conditioner, lip-balm)
-Toothbrushes & toothpaste
-Deodorant
-Shaving cream & razors
Goods:
-Silverware (forks + spoons especially)
-Mugs
-Aprons
-Rags
-Bowls
-Books/ magazines (Spanish + English)
-Checkers, Chess, Scrabble
---
Sesame Street on Homelessness
Sesame Street brings attention to the homelessness that 2.5 million children face in America. Click
here
to read the article or click below to watch a clip.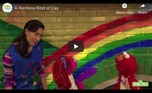 ---
TBK: Thank You Tropical Foods & New Recipe
We are grateful to be partnering with our Roxbury neighbors at Tropical Foods to support a Take Back the Kitchen cooking class for a group of students from City on a Hill School. Thank you so much for your generosity!
Looking to try something new? Start off the year with a new (tropical) recipe for Ceviche from TBK Coordinator and Chef Ricardo Monroy. Click below to view this recipe and past recipes
here
.