Calling One & All: Help Set the Table...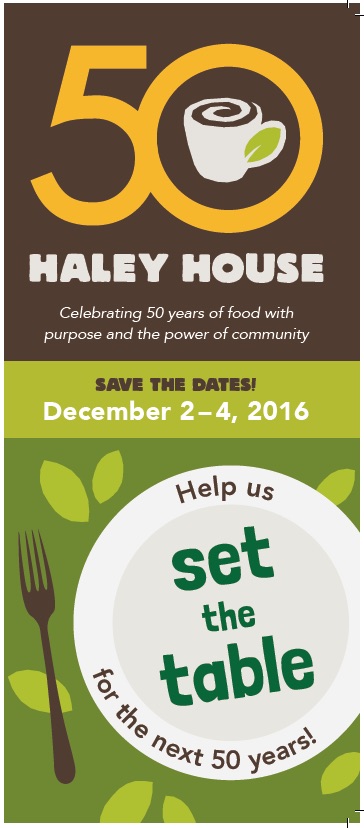 Maybe you are a regular HHBC or Dudley Dough customer, or perhaps you managed a Haley House boarding house in the 1970's. Maybe you were a member of the Live-In Community in the 1960's or helped start the Noonday Farm in the 1980's or were a volunteer in the bakery in the South End in the 1990's and 2000's.
We want our 50th Anniversary Weekend (
December 2-4
) to be time to celebrate everyone who has been part of Haley House over the past 50 years, and
we need YOUR HELP!
How? Go on-line and purchase tickets for the gala celebration on Saturday evening 12/3 (here) and the Charlie King Concert on Friday 12/2 (here). Check out the article below for more about the 50th Anniversary Social Justice Forum on 12/3 during the day (or click here), and plan to attend the Sunday morning reflection on 12/4 (here).
Then, start sharing the FB event pages (and join the Haley House Community Group if you haven't already) with those you know and encourage them to reach out to others-- maybe that means picking up a phone, or sending a letter or text or posting on Twitter or Facebook (on social media, don't forget to add #HH50).
We are trying to gather as much of the mighty cloud of witnesses of Haley House as we can to look forward to our future and guide us as we adapt and grow to address the issues which await us... will you be there?
Click here
for more information, including where to reserve hotel rooms at a special reduced rate. And start to share your old pictures on our
Facebook Page
(
#HH50
).
---
Exploring Social Justice: 50th Anniversary Forum (12/3)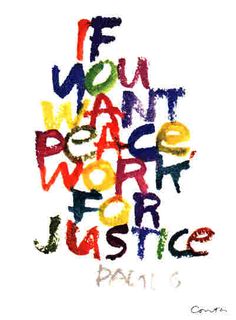 As part of Haley House's 50th Anniversary Celebration, on Saturday, December 3, we will be hosting a forum in Roxbury's Bolling Building, focusing on topics of social justice that have been central to Haley House and our surrounding community for the past 50 years. The 50th Anniversary Forum is comprised of 4 panels which will bring together community leaders who will share their experiences and perspectives and engage with the audience in discussion.The two morning panels (10:30 am-12 pm) will focus on Food Access & Health, and Activism & Community. In the afternoon (1-2:30 pm) we will explore Housing & Homelessness and Mass Incarceration.
Rose Arruda of the MA Department of Agricultural Resources will moderate the Food Access & Health panel featuring Duck Caldwell (Boston Area Gleaners), Frank Martinez Norcito (Massachusetts Department of Transitional Assistance), and Liz Sheehan Castro (Worcester County Food Bank). Haley House's Eric Martin will moderate the Activism & Community panel, which will feature Porsha Olayiwola, co-founder of The House Slam at HHBC, Tina Chery of the Louis D. Brown Peace Institute, and HH founder Kathe McKenna.
Jim Greene (Emergency Shelter Commission) will moderate the Housing & Homelessness panel with Darnell Johnson (Right to the City) and other leaders in the field (TBA). Mo Barboza of Health Resources in Action will moderate the panel on Mass Incarceration, featuring Jeremy Thompson, manager of HH's Transitional Employment Program, Rahsaan Hall (American Civil Liberties Union of Massachusetts), and Bruce Western (Author of Punishment and Inequality in America, also of Harvard Kennedy School).

To register for the panels and to order lunch, click here and for information or to get involved, contact Sharon Bilodeau.
---
Winter & The Holidays Are Coming...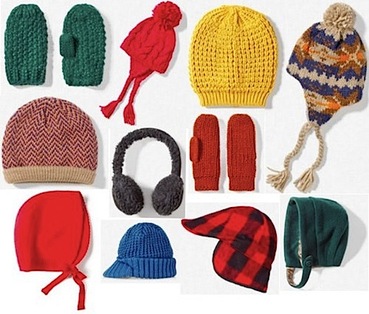 This year, the Live-In Community hopes to pass out NEW winter hats, gloves, and socks to guests in the soup kitchen on Christmas day and we need your help to make this happen! Can you organize a group of friends or family from your school, church, neighborhood, or other communities to help us collect these items over the coming weeks? Contact Cavell for more info or if you can help.
Or, why not consider supporting residents of our low-income housing by organizing a drive to collect the following helpful items:
bug repellant mattress covers
sheets & comforters for twin beds
pots and pans
gift cards for grocery stores and clothing stores for the holidays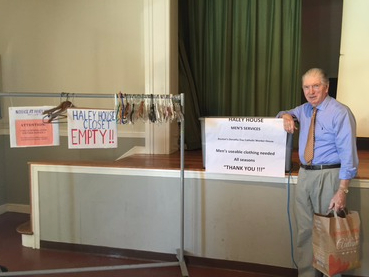 Also, our weekly clothing room for guests of the Soup Kitchen has been running low lately. Check out the list on the right for details about what clothing is especially appreciated. And a big thanks to those who have been working to re-stock our supply in the last month, especially Neil Hegarty and our loyal and generous friends from Sacred Heart Parish in Lexington (pictured above).
---
Thornton Hits 1000#s of Produce!
I
t has been a tremendously productive season at the Thornton Street Farm by several measures, but this month we are celebrating the fact that we've harvested more than 1000 pounds of food so far this year! We are proud to say we met our goal to triple our yield in our second growing season. Our continued thanks go out to the many regular volunteers who partnered with us all throughout the summer and to the Massachusetts Department of Agriculture for making infrastructural improvements possible.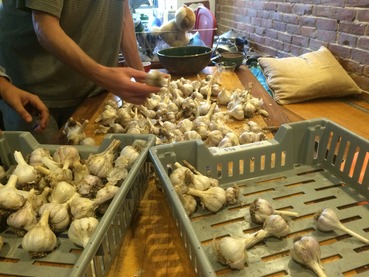 Last winter we grew four varieties of garlic, and we harvested the crop this July. For the past several weeks, our garlic crop has been hanging upstairs at the Live In Community to dry and cure. After processing all of the garlic, we've decided to replant three of those varieties this October. Join us at the Bakery Cafe on Tuesday, October 18th from 5pm-7pm for our first Tasting Table Tuesday! We plan to host more tasting events in the future to feature a crop that is locally available that month. For the event this month, we'll be featuring garlic in ten different tasty and creative ways, and you'll be able to try and compare the three varieties we're growing!
We've begun to harvest, bunch, and dry many of the healing herbs we grew this season. We hope to make an herbal tea blend with some of the mint, sage, and mullein that grew so abundantly on our herb hugelkultur over the past few months.
Our team is also excited to welcome neighbors and volunteers to a series of fall farm Saturday workdays to be followed by a community potluck
(10/22, 11/12, all from 9am- 12 pm at Thornton). All are welcome-- but please RSVP to
Eric
if you plan to come!
---
1st Annual Boston Agricultural Exposition!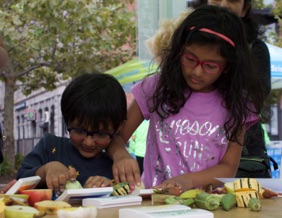 Join The Trustees of Reservations for a celebration of local agriculture and the fall harvest at the first annual Boston Agricultural Exposition on Sunday, October 16 from 10 am to 4 pm (rain or shine) at the Haley House Bakery Cafe parking lot, featuring exhibits and activities for all ages.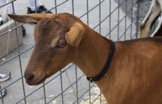 The Trustees is excited to be partnering with
Haley House
and
Agricultural Hall
to create a special day devoted to the celebration and enjoyment of community gardening, backyard growing, and everything local agriculture has to offer. The exposition will feature displays, exhibits, contests, animals, old-time games and activities for kids, as well as tasty treats featuring locally grown and produced products. Attendees can visit a variety of agricultural exhibits featuring beekeeping, backyard chickens, mushroom cultivation, cider pressing, composting and more. And don't miss the
goat milking contest
and the
zucchini derby
!
Click here
for more info.
---
Coming Soon: Thanksgiving Pies!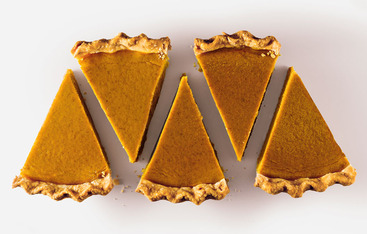 The weather is getting cooler, the leaves are changing color, it can only mean one thing... Haley House Pie Drive season! Time to start plotting your order of made-from-scratch pies with natural (and mostly local) ingredients, hand-made by our wonderful bakers. Proceeds from the sale of pies benefit the Transitional Employment Program (TEP), which assists women and men transitioning from incarceration. To whet your appetite for our Thanksgiving Pie Drive 2016, here's a list of this year's pies:
Apple Crumb (featuring Granny Smith apples from Brookdale Farm in Hollis, NH)
Blueberry Crumble (with wild Maine blueberries)
Pecan (using agave – no corn syrup!)
Pumpkin (a Thanksgiving classic)
Sweet Potato (the real deal!)
Gluten-Free Sweet Potato (the real deal, minus gluten!)
Pies are $25 and should be ordered in advance. Pick-up is at Haley House Bakery Café from Monday, 11/21 to Wednesday, 11/23, with complimentary delivery for orders of 10 or more pies (in Boston & Cambridge). Group orders may be coordinated by "Pie Captains" – the deadline for group orders is Tuesday, November 15. Call (617) 939-6837 to order your pies today, or click here for more information.

EVENTS
10/6: Jazz By Any Means Necessary
featuring The Fulani Haynes Jazz Collaborative, 7 pm at HHBC (
more info
)
10/6: Men of Boston Fundraiser for Women's Health
, 6pm Codman Square Health Center (
more info
)
10/7: First Friday Family Game Night
, 5 pm at Dudley Dough (
more info
)
10/13: Out of the Box Productions presents #LIFTED
, 7 pm at HHBC (
more info
)
10/14: House Slam
featuring Erich Haygun, 6:30 pm at HHBC (
more info
)
10/16: Urban Agricultural Exposition and Fair
, HHBC Parking Lot, 10am-4pm (
more info
)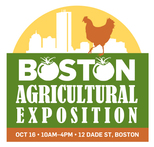 10/18: Thornton Farms presents Tasting Tuesday
featuring GARLIC,
5-7 pm at HHBC,
Cost $5 (
more info
)
10/20: Art is Life itself!
featuring
Dinquinesh & The Music presenting "Sound Therapy", Ricardo de Lima & Elisa H. Hamilton presenting "Roxbury Resonance" + Open Mic, 7 pm at HHBC (
more info
)
10/21: Dinner & A Movie: 14: Dred Scott, Wong Kim Ark & Vanessa Lopez
, 6 pm at HHBC (
more info
)
10/22: Farm Workday
, 9am at 95R Thornton Street, potluck lunch at 12 noon (RSVP to
Eric
)
10/27: Boston Day & Evening Academy presents Lyricists' Lounge
, 7 pm at HHBC (
more info
)
10/28: House Slam,
featuring Charlotte Abotsi, 6:30 pm at HHBC (
more info
)
10/29: House Slam Writing Workshop
led by Charlotte Abotsi, 10:30 am at HHBC (
more info
)
11/12: Farm Workday
, 9am at 95R Thornton Street, potluck lunch at 12 noon (RSVP to
Eric
)
---
Donation Needs
Soup Kitchen:
Clothing For Our Guests:
Each Monday morning, we open the "clothing room" for our soup kitchen guests. All men's clothing donations are very much appreciated, especially:
Winter Gear: hats, gloves, scarves
Men's pants & shirts
NEW men's underwear, undershirts & socks
Vests, sweaters & sweatshirts
Athletic Wear
Jackets & coats
Suits & belts
Backpacks
Toiletries (especially deodorant, soap, body wash, shampoo, conditioner in travel sizes, razors, lipbalm)
Men's shoes & sneakers
Contact
Cavell
with questions.
---
Dudley Dough Hours
MONDAY-FRIDAY
9 am- 9 pm
SATURDAY
11 am- 9 pm
---
Haley House Bakery Café Hours
MONDAY
7:30 am - 6 pm
TUESDAY & WEDNESDAY
7:30 am - 8 pm
THURSDAY
7:30 am - 10 pm*
*food until 9 pm
FRIDAY:
7:30 am - 9 pm
SATURDAY:
9 am - 4 pm
SUNDAY:
10 am - 4 pm
---
For Rent: South End Parking Space & Spacious 3-BR
Need a place to park your car in the South End and want to support Haley House at the same time? We have a spot available behind John Leary House at 418 Mass Ave available for $275/mo. Contact Jill for more information.
Can't live without your daily cookie from Haley House Bakery Café? An apartment above the cafe at 12 Dade Street (3 BR, 3 BATH!) is available for $3000/mo. Contact
Jill
for more information.
---
Jane's City...
Check out
this recent article
from
The New Yorker
exploring Jane Jacobs' legacy, in this, her 100th birthday year.
---
Exciting Fuschia Scaffolding at 23 Dartmouth!
If you've passed by 23 Dartmouth Street lately, you may have noticed the fuschia scaffolding (also pictured in this month's newsletter banner, above). We're so excited to have begun making some critical repairs to this beloved place we've called home for 50 years. Thanks to all those who have supported this project so far including Doe Family Foundation, Vincent Mulford Foundation, Charlesbank Homes Foundation, Clipper Ship Foundation, Rubenstein Foundation, Bushrod Campbell & Adah Hall Foundation and generous individuals.