Ubuntu & Belonging to Each Other: Reflections From Our Friend, Kamilah
If you've been around HHBC long enough, you've surely encountered our long-time volunteer, friend, and neighbor, Kamilah Ain Welch, whose kindness and generosity radiates. This month, Kamilah is embarking on a life adventure: relocating to Cape Town, South Africa, where she studied four years ago, and which she describes as a place of discovery and revelation. We asked if we might share an excerpt from a powerful piece she wrote following her previous visit: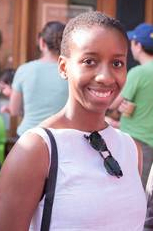 "But what made me pause from eating was when Themba Moses started talking about the concept of Ubuntu. He was explaining how the Zulu people already had a concept of God before the whites came. Zulu actually means "heaven," and in many ways their concepts of spirituality are closely tied to community. "You see, we have this philosophy in Zulu, Umuntu Ngumuntu Ngabantu. Whites try and say it means community, but there's no direct translation, it's much more than that. It means a person is a person only through other people - that I can't dehumanize you and still be human." As he scribbled out the phrase on a scrap piece of newspaper, I felt confirmed, enlightened, so many things by this Themba Moses [...] I had always valued my relationships to others and making an effort not to diminish anyone was one of my most important goals. And to be there with Themba Moses, for him to tell me that there was this concept that embodied those values on such a profound level, I felt like we were experiencing something that was already orchestrated to happen.


All of these feelings rising, I just smiled and shook my head with one of the loveliest sense of joy. He had so much to give and he knew it. It was as if my pores were wide open to receive and absorb any and everything he had to say. I was hungry. But what intrigued me was how extraordinary his background and experience was, and every new anecdote helped me see him better than the moment before. He, half Zulu, half Xhosa, with a name meaning "hope," is the son of an ex-freedom fighter of the ANC

."

(excerpted from "Themba Moses/You Hungry?")


Thank you, Kamilah, for all you have shared with HHBC over these past several years, and we wish you traveling mercies on your journey to Cape Town! You will be missed!
---
Urban Farming Updates: Teens & Garlic
For the third summer in a row, we're excited to be partnering with our friends at Hawthorne Youth & Community Center to co-host the "Grow It, Cook It, Share It" Program during July and August at Thornton Street. Our farming team will be working with six teens, offering farming, cooking, and nutrition education during this eight-week stipended program.
In other exciting news, our drip irrigation system on Thornton Street is up and running! This system, made possible by a generous grant from the Massachusetts Department of Agricultural Resources, will both help conserve water and labor hours while watering our crops more evenly and consistently!
So far this season, we've had a great early harvest of kale and collard greens, a wide variety of lettuces and other sala
d greens, radishes, herbs, and garlic scapes. If you're growing your own garlic or see
garlic scapes
at the farmer's markets during these next few weeks, we highly recommend making some pesto with the scapes, walnuts, lemon juice, olive oil, and a bit of parmesan cheese. It's great on pizza, pasta, and goes splendidly on bread with a slice of tomato! If you'd like to get more involved in the farm, or need more information, contact
Karsten
(Thornton),
Laura
(McKinley) or
Cara
(general inquiries).
---
What, to the Slave, is the 4th of July?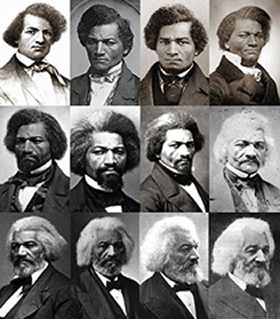 "Fellow citizens, why am I called upon to speak here to-day? What have I, or those I represent, to do with your national independence? Do you mean, citizens, to mock me, by asking me to speak today? What, to the American slave, is your Fourth of July?" (Frederick Douglass)
This July brings several opportunities to celebrate and commemorate of one of the most important and well-known figures in American history,
Frederick Douglass.
On July 7th, join Egleston Square Main Street and Victorians Store for the the 1st annual reading of Frederick Douglass' famous Fourth of July address: "
The Meaning Of the Fourth of July For the Negro.
" The event will be held outside at the Stonehenge Park in Egleston Square
on Thursday
evening (
7/7), beginning at 6 pm, with a reception to follow at Victorians
. For more info, click
here
.
Starting on July 15th, the
Museum of African American History
will be hosting a new exhibit "
Picturing Frederick Douglass: The Most Photographed American of the 19th Century.
" The exhibit displays portraits, letters, and news articles from Douglass's life, to "highlight his use of photography in a deliberate effort to elevate the image of the African American in contradiction to demeaning and inhumane depictions of black life often seen in the 19th century." Find more information about this exhibit
here
.
---
Tilapia for Breakfast... & Other Lessons Learned in the Soup Kitchen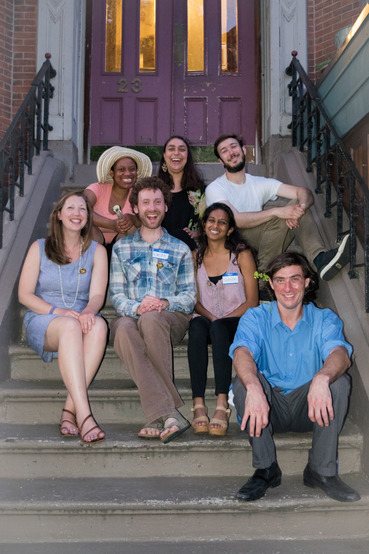 One of our loyal Boston College PULSE volunteers,
Carolina Licalzi,
recently published a whimsical article about the lessons she learned volunteering in the Haley House Soup Kitchen this past year on the website
Spoon University
. We think Carolina (and the article) are terrific... Check out the article
here
for a laugh and also some insight into a typical experience of volunteers during the early-morning shift!
---
A Clam Bake for the Pie Bakers & Tutors!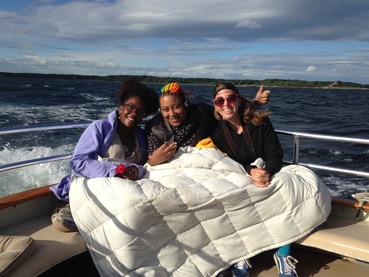 What a year it has been for Dudley Dough & Pie-R-Squared. Our phenomenal partners at Pie-R-Squared offer local students free math tutoring (and Dudley Dough pizza) during the school year. To read more about this cool project, check out this recent
Op-Ed piece in the Boston Globe
.
To commemorate the end of the first year of this special partnership, Pie-R-Squared founder Beth Segers opened up her Maine home and hosted a clam bake and harbor tour for the loyal tutor volunteers, as well as the staff of Dudley Dough. The whole smiling crew is pictured in the newsletter banner and Isshoni, Tangy and Carmine are shown here, enjoying the water!
---
Linking Food Access with Disease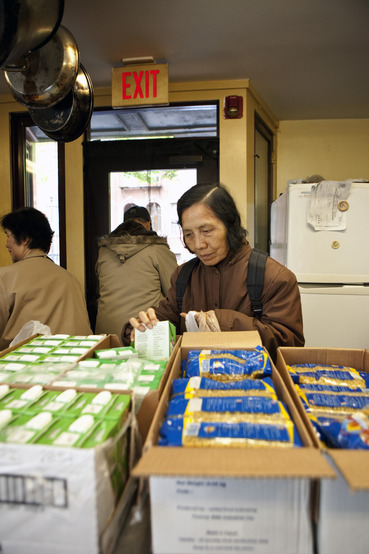 A recent article in the New York Times shines a light on the relationship between
food pantries
and one of the most common health problems in the U.S.:
Type 2 diabetes
. How the disease affects one's quality of life depends greatly on consistent monitoring and treatment. Unfortunately, for many Americans, it's not easy to take the steps necessary to control this condition. According to the article:
"
A growing body of research links food insecurity to uncontrolled diabetes. Diet is partly to blame: the inexpensive food favored by people stretching their dollars is often low in fiber and rich in carbohydrates, which contribute to obesity and Type 2 diabetes. Even when food bank patrons are aware they have diabetes — and many do know — they are not in a position to turn down free fare."
To learn more about how food banks play into this issue, and how some are attempting to find a solution, read the full article
here
.
---
Roxbury Rocks Music Festival: July 16th
The
3rd Annual Roxbury Rocks Music Festival
will be held on
Saturday, July 16
from
12-5 pm
at Roxbury Community College
.
From 12-3:30 pm, there will be short musical performances from several local artists,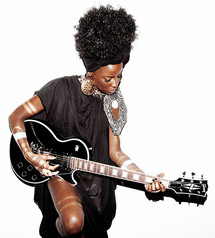 free activities for children (such as face painting and balloon animals), free popcorn, cotton candy and ice cream, and local vendors. Acts include reggae artist Konga Ninjazz, dance company OrigiNation, and activist-musician Shea Rose. This year's festival headliner is
Wali Ali,
one of the original Funk Brothers from Motown. RCC's Third Annual "You Rock" Awards will be presented to the following community leaders, who have championed RCC and the Roxbury community:
Haywood Fennell, renaissance man and long-time community advocate;

Gloria Fox, 17-term state representative of Roxbury; and,

OrigiNation, to be represented by Shaumba Dibinga, Musau Dibinga and Muadi Dibinga.
To learn more and RSVP, click here.
If you have questions or require additional information, please email
Vanessa Lewis
or
Jordan Smock
.
---
Dancing in the Parking Lot: Outdoor Community Tables 2016 on August 20th
We are pleased to announce the fourth annual Haley House Outdoor "Community Tables" Dinner on Saturday, August 20th in the parking lot at 12 Dade Street (outside of HHBC), beginning at 5 pm. As always with Community Tables, food will be served on a first-come, first served basis, all are welcome and the cost is "pay-what-you-can" (suggested donation is $10, but no one will be turned away!). Rain date is Sunday, August 21 at 5 pm.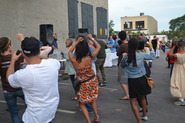 This year's menu includes roast chicken (vegan cutlets also
available), various seasonal vegetable dishes (sourced from local farms including our own Thornton
Farm in Highland Park), and of course, our signature chocolate chip cookies. All of the food will be prepared by Haley House Bakery Café staff with the help of volunteers and music will be provided by DJ Jose Masso & the JP Honk Band. Activities will include dancing, face painting and balloon animals.
Click
here
for more info.

CLOSINGS
8/14-8/28: SOUP KITCHEN Summer Break (Closed)
8/29-9/5: HHBC Summer Break (Closed)
---
EVENTS
7/7: Stuck On Replay,
panel discussion for legislation regarding mass incarceration, 7 pm at HHBC (
more info
)
7/9:
Poetry Slam Standoff
featuring the Haley House Slam! Team, 6pm at
Make Shift Boston
(
more info
)
7/14: Cafe Cipher
featuring Natural Bliss, 7pm at HHBC (
more info
)
7/19: Roxbury Russet History and Cider Tasting
, 7 pm at HHBC (
more info
)
7/20: NAMA Seafood Throwdown
, featuring HHBC's Michael Cooley v. Future Chefs' (and TEP grad) Audley Mills, 5 pm at HHBC (
more info
)
7/21: Paint & Sip w/ Ryan from Inner Sanctum, 7pm at HHBC (more info to follow)
7/22: The House Slam,
6:30 pm at HHBC (
more info
)
8/20: Outdoor Community Tables
, 5:30 pm at HHBC (parking lot) (
more info
)
9/15: Art is Life Itself RETURNS, special guest: the GroovaLottos; 7 pm at HHBC
12/2-4: 50th Anniversary Weekend Gala Celebration
, details to follow (
more info
)
---
50th anniversary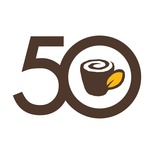 We will be celebrating our 50th anniversary BIG TIME the weekend of
December 2-4, 2016
.
Details can be found here
, including information about reserving reduced-rate hotel rooms if you're coming from out of town.
---
Donation Needs
Soup Kitchen:
Bowls
Forks
New Paintbrushes
New Paint Trays
Hand Tools
Toolboxes
Clothing For Our Guests:
Each Monday morning, we open the "clothing room" for our soup kitchen guests. All men's clothing donations are very much appreciated, especially:
NEW men's underwear & socks
Men's shorts
Men's t-shirts
Men's sandals
Backpacks
Toiletries
Live-in Community:

Outdoor deck table

Couches, armchairs
Twin size comforters, sheets
Pillows
---
NEW Dudley Dough Hours for July
MONDAY-SATURDAY
9 am- 9 pm
---
Haley House Bakery Café Hours
MONDAY
7:30 am - 6 pm
TUESDAY & WEDNESDAY
7:30 am - 8 pm
THURSDAY
7:30 am - 10 pm*
*food until 9 pm
FRIDAY:
7:30 am - 9 pm
SATURDAY:
9 am - 4 pm
SUNDAY:
10 am - 4 pm
---
For Rent: South End Parking Space
Need a place to park your car in the South End and want to support Haley House at the same time? We have a spot available behind John Leary House at 418 Mass Ave (our internally subsidized housing site) Cost is $300/month. Contact
Jill
for more information.
---
First Fridays: Games & Pizza @DudleyDough
You're invited to gather on the first Friday of each month to compete in Family Game Night at Dudley Dough.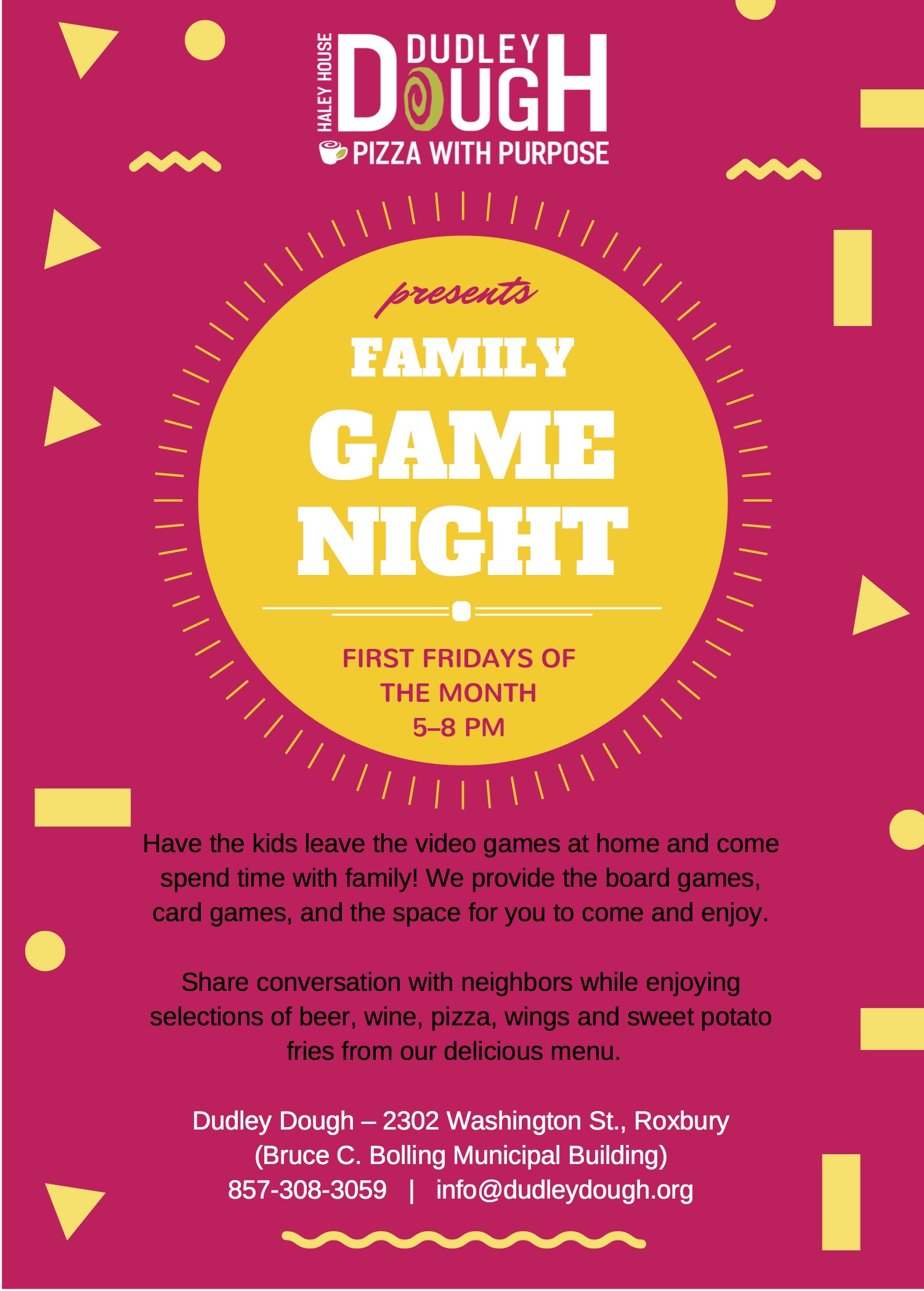 From 5-8 pm, we'll provide the cards and board games and you just need to bring your appetite and A-game! In addition to our delicious pizza, Fridays are a great night to try out our wings, sweet potato fries, and ice cream, as well as beer & wine (all for purchase). The next Game Night will be Friday, August 5th.