Summer Block Party & Fundraiser: June 4th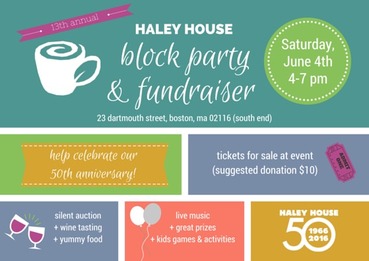 Make sure your calendar is marked to help celebrate Haley House's 50th anniversary at our 13th annual Summer Block Party & Fundraiser on Saturday, June 4th (4-7 pm) at our original location (23 Dartmouth Street in the South End, where our Soup Kitchen is located).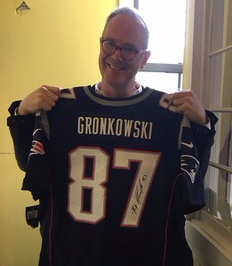 This fun neighborhood event features fabulous silent auction items and prizes (including a signed Gronkowski Jersey pictured here with Bing), music, games and activities for kids, a wine tasting, and delicious food!
All proceeds benefit programming for our community and ALL ARE WELCOME-- it is an event not to be missed!
Click here
for more information or contact
Catherine
if you'd like to get more involved. We look forward to seeing you there!
---
Celebrating Mothers With Foods & Walks
Thanks to all those who already purchased tickets for our Mother's Day Brunch this coming Sunday. We are already sold out for this annual event-- we look forward to celebrating some of you this weekend!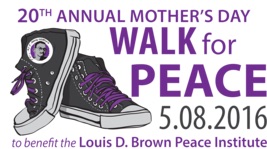 If you're looking for another way to honor your mother on Sunday (or you want to talk off some of the delicious treats being served at our brunch), consider joining the
20th
Annual Mother's Day Walk for Peace, which supports the programs and services of the Louis D. Brown Peace Institute. A group will be departing from Madison Park High School to represent Dudley. For more information about this important cause, click here.
---
House Slam Poets On Point (as usual)
On Sunday, April 17th, led by co-founder and Captain Porsha Olayiwola, the House Slam team took home the win in the cross-town Grudge Match against worthy opponent Cantab's Boston Poetry Slam for the second year in a row.
Congrats to both teams for a great event that raised enough funds to register both teams for this year's National Poetry Slam!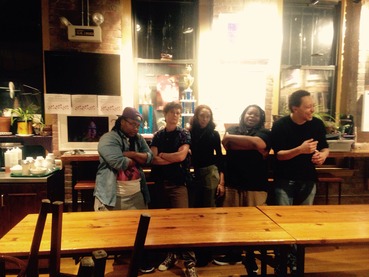 Congrats to this year's House Slam Team heading to the National Poetry Slam competition in Decatur, GA in August, pictured above (left to right) Oompa, Sam Rush, Ashley Davis,
Queen
, Marshall and a shout out to the other incredible finalists and poets!
---
Coming Full Circle: Partnering with CERO
All of the waste, paper-products, and food scraps at Dudley Dough are 100% compostable and go directly to CERO's facilities in Dorchester. CERO is doing the great work of managing the commercial-scale composting and connecting with local farms to make sure the decomposed food waste goes straight to growing our next meals.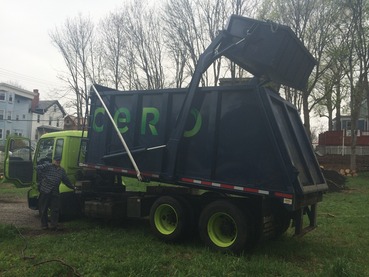 This year, we were able to source one of our big soil deliveries for the farm and community garden on Thornton Street from CERO, a community-funded, worker-owned, commercial composter based in Boston.
We will be growing ingredients for weekly specials at Dudley Dough in some of CERO's compost this summer, and we hope to continue this beautiful cycle in the years to come! Plan on coming by for
Thornton Thursdays at Dudley Dough this summer
to taste some of the farm bounty and support our partnership with CERO!
---
Farming Update: Spring Is HERE!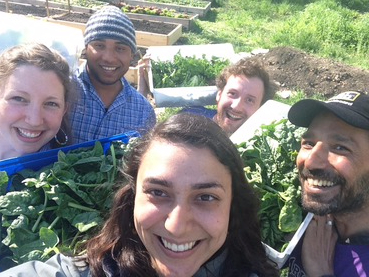 This year's farming season is off to a BIG start!
With the help of many hard-working volunteers, we have already built 20 additional raised beds to double our growing space on Thornton Street. And, the community gardeners have also been building a few additional raised beds at the front of the site and working hard to get their season off to a successful start. We had many lettuces, spinach, arugula, garlic, cilantro, and a few other greens planted in many of our raised beds over the past few months, and with the recent warmer and sunny weather, the crops are thriving! We have been harvesting more regularly, and we've begun to integrate the fresh produce back into the soup kitchen.
Karsten, Cara, and Laura have also been diligently seeding eggplants, tomatoes, peppers, collard greens, okra, herbs, and many other warm weather crops in The Food Project's Dudley Greenhouse over the past month. We are already looking forward to collaborating with Hawthorne Youth and Community Center to work alongside youth on the farm this summer. With the arrival of spring, it seems there are countless updates to share...it's an exciting time on Thornton Street!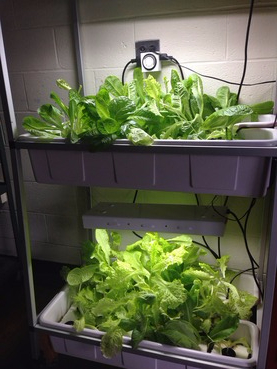 McKinley South End Academy
students grew another successful rotation of hydroponic lettuce in their classroom this spring with a unit provided by BC professor Mike Barnett. Their harvest, totaling over 3 pounds, was brought back to the soup kitchen for a delicious salad!
---
Food for Thought: Middle Class Housing Projects On The Horizon?
Since the late 1970's, Haley House has invested in creating and supporting
affordable housing options
. Over the years, finding affordable housing has continued to get more difficult for Bostonians. We were intrigued by
this article in the New Yorker
. "In many booming white-collar cities, such as Palo Alto, with its median property value of $2.5 million, even six-figure earners struggle to find affordable housing."
Will Boston be the next city to create subsidized housing for the middle class?
---
Remembering Our Friend, Ernie Colder
At the end of March, our longtime friend, neighbor, and Elder Meal guest, Ernie Colder (6/28/1947 - 3/29/2016), passed away. At the end of Elder Meal on April 14th, a group of his friends gathered to celebrate his life and share stories of our lively friend.
Margaret Gardner, the Children's Librarian at the South End Library, got to know Ernie well through their conversations in the library and shared these words about him: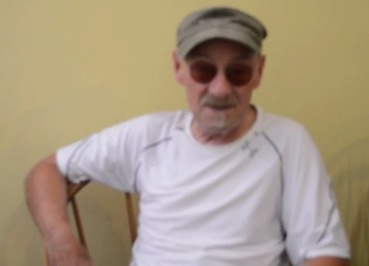 "Ernie's style was to be
fully engaged in living, every moment
. Ernie was full of stories because he never stopped doing and living. And, never to complain; all of Ernie's stories and 'free' advice were about bringing togetherness. Ernie loved other people's stories; I can see him leaning in as he listened and saying, with a shake of his head, 'I love it.' He was also a great listener and life-long learner because he was curious, kind, and brave.
​..​
Talking with Ernie was sharing life, personal
​ ​
and collective history and beliefs; some of my most memorable talks with Ernie, I felt we were
​ ​
making wholly holy timeless connections
with our shared history and life, the universe by any
​ ​
name was listening. We at the South End Library loved hearing his stories about his escapades
​ ​
and his gentle and always wise insights on life. We all miss him dearly...
His life was a resounding "yes!" Let ours be also!! It's up to everyone who knew and loved Ernest Colder to keep his style of 'yes!' going in our world.
"
---
Many Reasons to Give Thanks!
This year, we've been grateful for out steady crew of regular college and high school volunteers from such a wide range of institutions. We've counted on groups from Boston College, Roxbury Community College, Quincy College, Simmons College, Boston University, Harvard University, Tufts University, Northeastern University, Lasell College, Wentworth Institute of Technology, Notre Dame University, Brookline High School, City On a Hill Charter School, McKinley School, and more!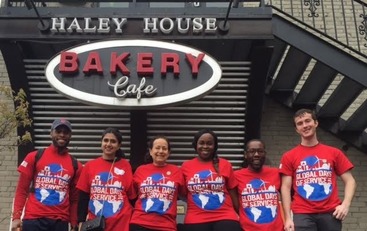 We want to offer special thanks to our student-volunteers and interns and send along our very best wishes for successful finals season! We hope to see many of you again soon!
---
Singing Praises of Kathe & Friends!
On Monday, April 18th, the Roxbury Collaborative honored Kathe McKenna, along with

Barry Gaither and Abryahana Deguerre, with the

Ralph F. Browne Jr.

Unsung

Heroes Award at their annual Patriots' Day Breakfast at the First Church Roxbury. Special appearances were made by
William Dawes and Paul Revere re-enactors and Representative
Gloria J. Fox.

Events
5/5: Jazz By Any Means Necessary
, 7 pm at HHBC (
more info
)
5/6 Monthly Family Game Nigh
t, 5-8 pm at Dudley Dough (
more info
)
5/6: Teachers Are Awesome!, 5:30 pm at HHBC (all teachers welcome-- there will be prizes and games!)
5/7: Thornton Farm Workday,
9 am-12 pm, meet at 95 Thornton (RSVP to
Cara
)
5/8: Mother's Day Brunch Buffet 3 seatings: 10:30am, 12:30pm, 2:30pm at HHBC (**SOLD OUT**)
5/12: Lifted Boston from Outside the Box Agency, 7 pm at HHBC
5/13: The House Slam
featuring Gabriel Ramirez, 6:30 pm at HHBC (
more info
)
5/17: TEP Graduation
at 6:30 pm at HHBC (
more info
)
5/19: Art Is Life Itself!
Art Is Life Itself! is Celebrating Malcolm X's Birthday
Feature is African Man Born [AMB] + Open Mic, 7 pm at HHBC (
more info)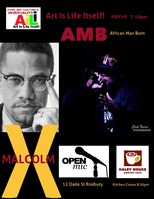 5/26: Lyricist's Lounge presented by BDEA, 7 pm at HHBC
5/27: The House Slam,
6:30 pm at HHBC (
more info
)
6/4: McKinley Garden Workday,
10 am- 12 pm, meet at 23 Dartmouth Street (
contact Eric
)
6/4: 13th Annual Block Party & Silent Auction Fundraiser
, 4-7 pm at 23 Dartmouth (
more info
)
8/20: Outdoor Community Tables, 5:30 pm at HHBC (more details to follow)
12/2-4: 50th Anniversary Weekend Gala Celebration
, details to follow (
more info
)
---
50th anniversary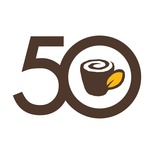 We will be celebrating our 50th anniversary BIG TIME the weekend of December 2-4, 2016.
Details can be found here
, including information about reserving reduced-rate hotel rooms if you're coming from out of town.
---
Donation Needs
Furniture for the Live-In Community:
Are you planning to replace or get rid of a couch or comfy arm chair that's in good condition (and safe from bed bugs)? The live-in community is seeking two couches or futons, one love-seat, and two arm chairs. Contact Cara if you have anything you'd like to donate.
Soup Kitchen:
Forks
Bowls
New Paintbrushes
New Paint Trays
Clothing For Our Guests:
Each Monday morning, we open the "clothing room" for our soup kitchen guests. All men's clothing donations are very much appreciated, especially:
NEW men's underwear & socks
Backpacks
Toiletries
---
Dudley Dough Hours & Menu
MONDAY-FRIDAY
7 am - 8 pm
SATURDAY
11 am - 8 pm
---
Haley House Bakery Café Hours
MONDAY
7:30 am - 6 pm
TUESDAY & WEDNESDAY
7:30 am - 9 pm
THURSDAY
7:30 am - 10 pm*
*food until 9 pm
FRIDAY:
7:30 am - 9 pm
SATURDAY:
9 am - 4 pm
SUNDAY:
10 am - 4 pm
---
For Rent: South End Parking Space
Need a place to park your car in the South End and want to support Haley House at the same time? We have a spot available behind John Leary House at 418 Mass Ave (our internally subsidized housing site) Cost is $300/month. Contact
Jill
for more information.
First Fridays: Games & Pizza @DudleyDough
You're invited to gather on the first Friday of each month to compete in Family Game Night at Dudley Dough.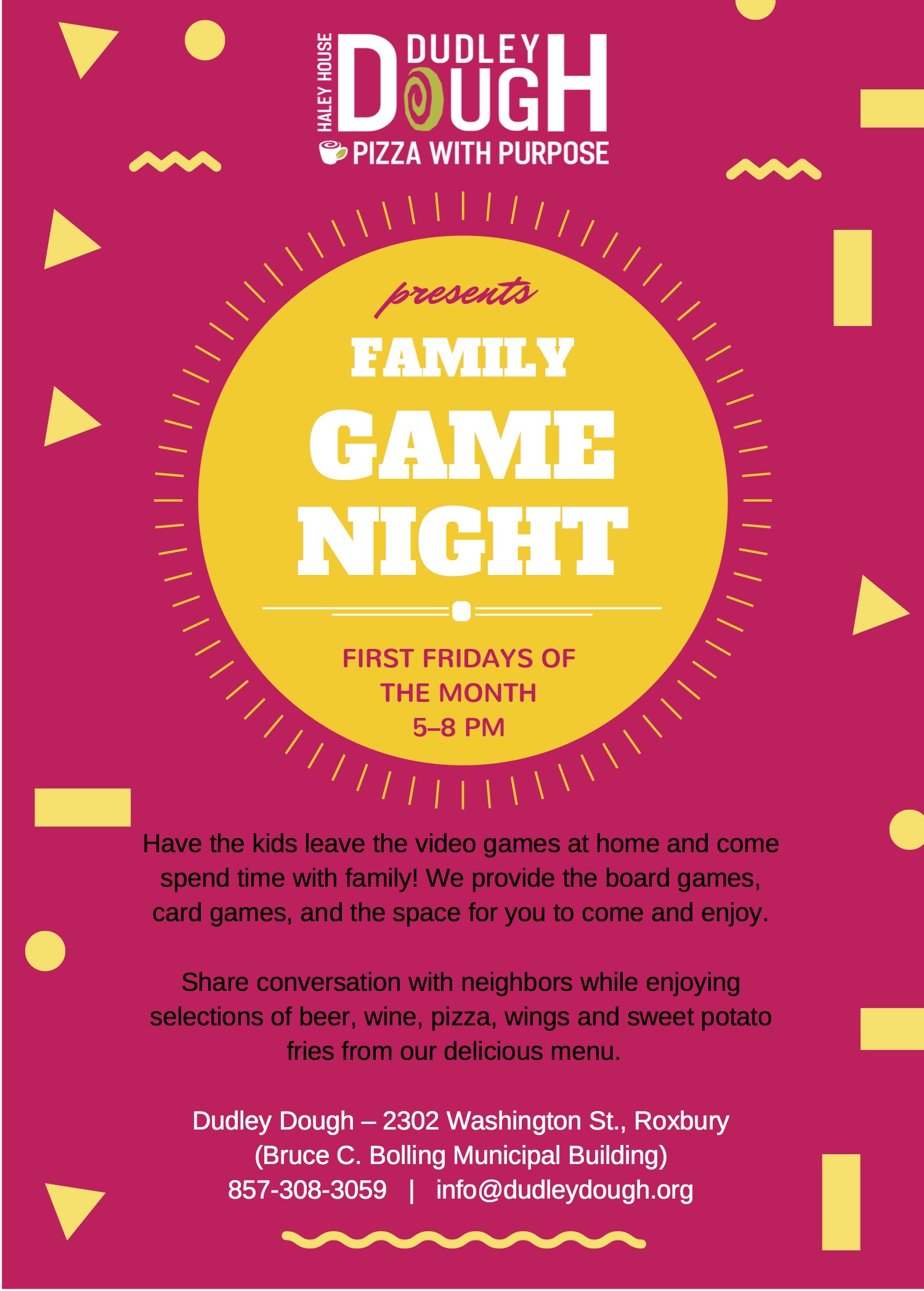 From 5-8 pm, we'll provide the cards and board games and you just need to bring your appetite and A-game! In addition to our delicious pizza, Fridays are a great night to try out our wings, sweet potato fries, and ice cream, as well as beer & wine (all for purchase). Everyone's excited for the next Game Night this coming Friday, May 6th!
---
BAKING BREAD!
You may have noticed the unmistakably heavenly smell of fresh bread wafting up into the cafe lately... we are returning to our bread-baking roots these days, beginning with delicious brioche for french toast and burger buns.