What's that delicious smell? PIES!!
...It's Haley House Thanksgiving pies! Our incredible bakers at HHBC are hard at work preparing our famous made-from-scratch pies; proceeds from the sale of pies supports folks transitioning out of incarceration in our Transitional Employment Program (TEP)... great cause, delicious pies. What more could you ask for? Here's the line-up of this year's options:
Apple Crumb
Blueberry Crumble (with wild Maine blueberries)
Pecan (with agave – no corn syrup!)
Pumpkin (a Thanksgiving classic)
Sweet Potato (the real deal!)
Gluten-Free Sweet Potato (the real deal, minus gluten!)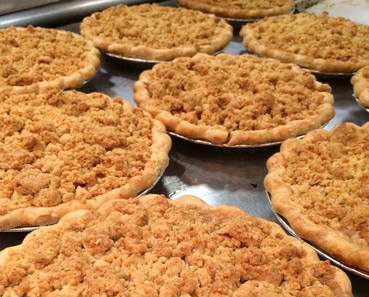 Each pie is $25 and should be ordered in advance, though a limited number will be available each day at HHBC the week of Thanksgiving.
Pick-up is Monday, 11/21 to Wednesday, 11/23 at HHBC. Orders of 10+ pies include free delivery within Boston & Cambridge. The deadline for group orders is Tuesday, November 15, and instructions on how to be a PIE CAPTAIN and order forms can be found here or by calling (617) 939-6837.
---
Haley House's BIG 5-0: come celebrate with us!
WHO: You and everyone who has been a part of Haley House since 1966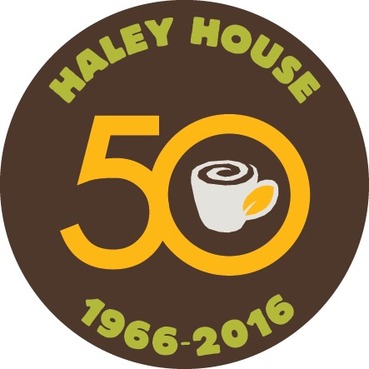 WHAT: SO MANY OPTIONS: Charlie King & Bev Grant folk concert (Fri. 12/2, 7 pm), 50th anniversary Social Justice Forum (Sat. 12/3, daytime), a "Haley House-style" Gala with dinner & dancing (12/3, 6:30 pm), and a time for reflection & visioning (12/4, 10 am)
WHEN: December 2-4, 2016
WHY: There's a lot to celebrate after 50 years!
WHERE: We'll be bouncing back and forth between BCHigh in Dorchester and the Bolling Building in Dudley...
HOW:
Go on-line and purchase tickets for the Charlie King Concert on Friday 12/2 (
here
) and the gala celebration on Saturday evening 12/3 (
here
). For the 50th Anniversary Social Justice Forum on 12/3 during the day,
click here
to register & order lunch, and plan to attend the Sunday morning reflection on 12/4 (show some FB love
here
).
We need YOUR help to spread the word:
Talk this party up on Twitter or Facebook, and post old photos... (make sure to add #HH50, #HaleyHouse50)
Join the Haley House Community Group on FB, where you can find all the events and links you could ever want.

Invite friends to join the party, the old fashioned way: pick up a phone, send a letter (or text)...
Such a mighty cloud of witnesses has built Haley House over the years... we are so excited to gather to share memories and look towards the future together...
will you be there?
Click here
for more information, including where to reserve hotel rooms at a special reduced rate.
---
News from the SK: Voter Registration
Throughout October, members of the live-in community conducted a voter registration drive in the soup kitchen. Many of our guests were unsure of their eligibility to vote due to past convictions and lack of permanent residential addresses.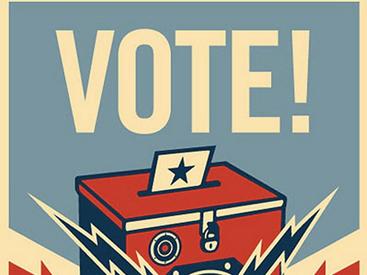 Unfortunately many states still prohibit people with criminal records from voting. Massachusetts continues to prevent people who are currently incarcerated from voting; however, our state has recently changed state laws to reinstate the right to vote for people previously convicted of a felony, and using the address of a shelter or an outdoor location for those regularly sleeping outside, many of our guests were able to register themselves to add their voice to this important election. We encourage everyone who is able to exercise their privilege to vote a week from today, or before!
---
Garlic & Greens: Still Going Strong @ the Farm!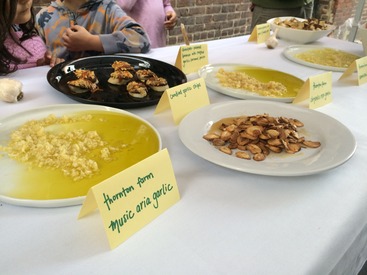 On Tuesday, October 18th, the Haley House farm team and the crew at HHBC gathered for" Tasting Tuesday" featuring an amazing spread of garlic dishes and a taste test of the 3 garlic varieties grown at Thornton this year. Everyone had a blast and enjoyed a delicious spread of garlicky goodness! Then, during the October farm workday the team planted 15 pounds of garlic for next season with the help of some wonderful volunteers and neighbors.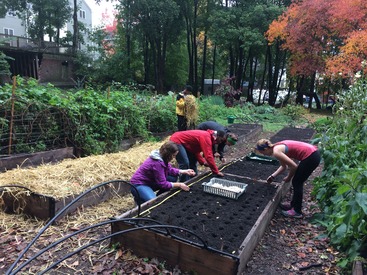 On the farm these days, arugula, bok choy, spinach, and herbs continue to grow and harvest is featured at Dudley Dough and HHBC. Despite the mild weather, the team is preparing for winter with low hoops for season extension of cold hardy greens and cover crops to replenish the soil. A big shoutout to High Mowing Organic Seeds for their generous seed donation which will make a huge impact on spring crop planning and seeding throughout the season.
At our other urban agricultural site, McKinley South End Academy students have been busy harvesting kale, collards, and basil from the school garden for use in the soup kitchen.
Want to get more involved? The next farm workday and community potluck will be on
Saturday, November 12th

from 9-12
at 95R Thornton Street in Roxbury
.
All are welcome! Contact
Eric
to sign up.
---
Eat & Shop to Support Haley House!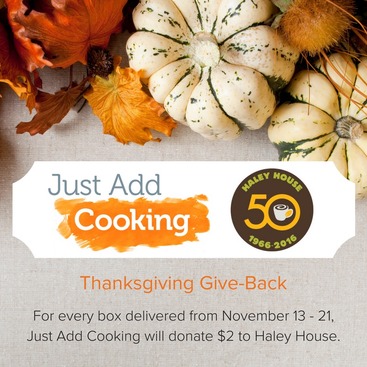 We've got a great way for you to support the Haley House while making your busy week easier. We've partnered up with Just Add Cooking,
Boston's only local meal kit company
. In honor of Thanksgiving, Just Add Cooking will be donating $2 for every box they deliver November 13-21 to the Haley House. They provide a box full of fresh, local ingredients and your choice of recipes. And, our supporters get $30 off with code HALEY16. (
click here for more
)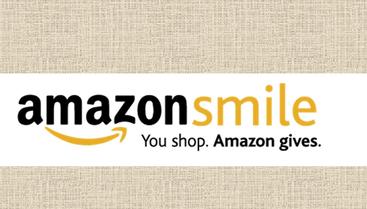 Starting to think about holiday shopping?
Don't forget to click on this
link
to choose Haley House as your charity of choice, and Amazon will donate a portion of the sale of each eligible purchase to Haley House.
---
Warm the Winter & Make the Holidays Bright!
Looking to do something to support your neighbors in need during this holiday season? We've got two great options for you: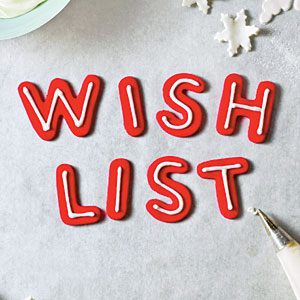 Support residents of our low-income housing by collecting the following items:
gift cards for grocery stores and clothing stores for the holidays
bug repellant mattress covers
sheets & comforters for twin beds
pots and pans
On Christmas Day, the soup kitchen team is hoping to pass out NEW:
NEW winter hats, gloves and socks
to guests in the soup kitchen and we need your help to make this happen!




HOLIDAY CLOSINGS:
HHBC will close at 5 pm on Wed. 11/23 and re-open at 7:30 am on Mon. 11/28.
Dudley Dough will close at 9 pm on Wed. 11/23 and re-open at 7 am on Mon. 11/28.
---
EVENTS
11/3: Jazz By Any Means Necessary
featuring The Fulani Haynes Jazz Collaborative, 7 pm at HHBC (
more info
)
11/4: First Friday Family Game Night
, 5 pm at Dudley Dough (
more info
)
11/8 Pints & Politics: Election Watch at Dudley Dough
11/10: Out of the Box Productions presents #LIFTED
, featuring Tim Hall of HipStory and A2Z Talent, 7 pm at HHBC (
more info
)
11/11: House Slam
featuring William Evans, 6:30 pm at HHBC (
more info
)
11/12: Farm Workday
, 9am at 95R Thornton Street, potluck lunch at 12 noon (RSVP to
Eric
)
11/17: Art is Life itself!
+ Open Mic, 7 pm at HHBC (
more info
)
11/19: THANKSGIVING Community Tables, 5 pm and 7 pm (2 seatings) at HHBC (all are welcome, first come, first served)
11/25: House Slam
featuring Melissa Lozada Oliva at 6:30 pm at HHBC (
more info
)
---
50 years- 50 cents!
On Mondays for the remainder of the year, the delicious Equal Exchange Coffee served HHBC or Dudley Dough will be just $0.50 per cup! Thanks to our terrific partners at EE for helping us celebrate 50 years with caffeine!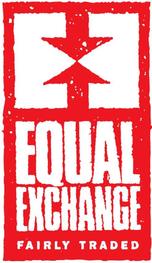 ---
Donation Needs
Each Monday morning, we open the "clothing room" for our soup kitchen guests. All men's clothing donations are very much appreciated, especially:
NEW underwear, undershirts (men's)
NEW socks (wool or cotton)
Boots & shoes (men's)
WARM Jackets & coats
Winter Gear: Thermal underwear, hats, gloves, scarves
Pants & shirts (men's)
Vests, sweaters & sweatshirts
Athletic Wear
Suits & belts
Backpacks
Toiletries (especially deodorant, soap, body wash, shampoo, conditioner in travel sizes, razors, lipbalm)
Contact
Cavell
with questions.
Soup Kitchen:
Books, Magazines (back issues are fine) for guests to read!
Ice Cream Maker
---
Interesting Takes:
Click here to hear Kathe McKenna on HumanKind Radio (Episode 7 entitled "Haley House").

Click here for a video entitled "The Racket of Racism" by Romany Malco.
---
Dudley Dough Hours
MONDAY-FRIDAY
7 am- 9 pm
SATURDAY
11 am- 9 pm
---
Haley House Bakery Café Hours
MONDAY
7:30 am - 6 pm
TUESDAY & WEDNESDAY
7:30 am - 8 pm
THURSDAY
7:30 am - 10 pm*
*food until 9 pm
FRIDAY:
7:30 am - 9 pm
SATURDAY:
9 am - 4 pm
SUNDAY:
10 am - 4 pm
---
Congratulations MPDC!
We're excited to be sharing our golden anniversary with our long-time partner Madison Park Development Corporation.
Congratulations to them on 50 years of great work on behalf of the community!