Bidding Carol Kong Farewell
Ten years ago, Carol Kong arrived at Haley House as a volunteer for our Take Back the Kitchen youth cooking program. Before long, she was running the cafe. Carol has given ten years of her life and so much of her heart to Haley House, more than doubling business and fostering many of our community programs. She will be greatly missed.
All are invited to a special celebration of Carol before she leaves Haley House on
Thursday, November 16 from 6-8 pm at Haley House Bakery Cafe
, as part of Art is Life Itself! monthly event. More info can be found
here
.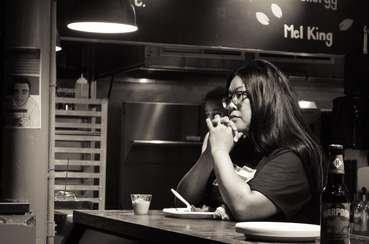 ---
Heart & Soul: Join the HH Live-In Community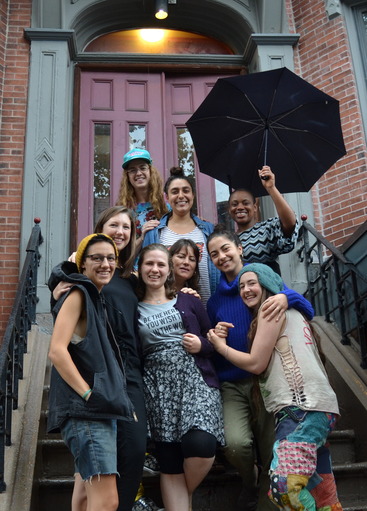 Haley House is in its 51st year as a soup kitchen run by a community of "live-in" volunteers. This community collaboratively manages the soup kitchen, which has the mission is not only to serve nutritious, made-from-scratch meals, but also to create an atmosphere where friendship and community can happen across societal barriers. In addition, they devote time and energy to forming deep relationships with each other and with our guests.
Living and working at Haley House is a unique opportunity to experience intentional community living (5-7 people), self-growth, consensus-based decision making, contemplative discussion, interactions with new people each day, hard work, volunteer delegation, lots of cooking, and much joy along the way!
The current community at Haley House is seeking new members who can commit to two years as a member of the community. Applications are processed on a rolling basis and they are looking for applicants to begin as soon as possible. For more information about the live-in community of Haley House, click here
, or email the community (here)
.
---
What's That Delicious Smell? PIES!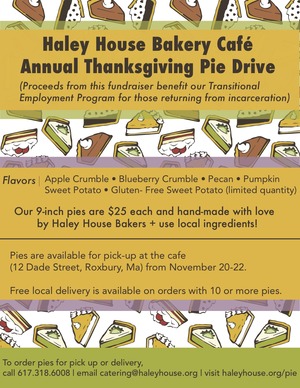 It's time for Haley House's annual Thanksgiving pie fundraiser. Our incredible bakers at HHBC are hard at work preparing our delicious made-from-scratch pies. All proceeds from the sale of pies support folks transitioning out of incarceration in our Transitional Employment Program (TEP). This year's options:
Apple Crumb
Blueberry Crumb (with wild Maine blueberries)
Pecan (with agave – no corn syrup!)
Pumpkin (a Thanksgiving classic)
Sweet Potato (the real deal!)
Gluten-Free Sweet Potato (the real deal, minus gluten!)
Each pie is
$25
and should be ordered in advance (a limited number may be available each day at HHBC the week of Thanksgiving).
Pick-up is Monday, 11/20- Wednesday, 11/22 at HHBC. Orders of 10+ pies include free delivery within Boston & Cambridge. The deadline for group orders is Tuesday, November 15. More details, including instructions on how to be a PIE CAPTAIN can be found here or by calling (617) 939-6837.
---
Warm Gifts for Our Guests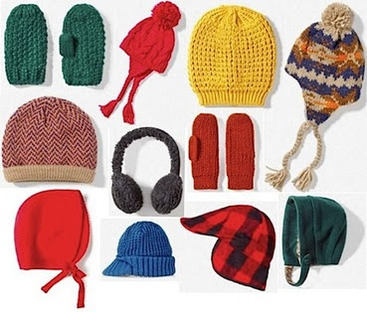 Each year, the Community passes out NEW winter hats, gloves, scarves and socks to guests in the soup kitchen on Christmas morning and we need your help to make this happen! Can you organize
a group of friends or family from your school, church, neighborhood, or other communities to help us collect these ite
ms over the coming weeks? Or, why not consider supporting residents of our low-income housing by organizing a
drive
to collect the following helpful items:
bed bug mattress covers
sheets & comforters for twin beds
pots and pans
gift cards for grocery stores and clothing stores for the holidays
We're also looking for friends to organize donation drives year-round to keep our clothing room stocked and our guests warm and healthy.
Some examples of helpful items are: travel-sized toiletries, sleeping bags, and mens' shoes and clothing (especially new socks and underwear).
If you're interested in organizing a clothing drive (independently or with a group), please contact
Rachel
.
---
Thornton Farm Updates: So Much Green!
Thornton Street is wrapping up its most fruitful growing season yet with gratitude for such a stellar farm team! Every week, the team has been harvesting kale, collards, arugula, and mustard greens for use at HHBC and the soup kitchen.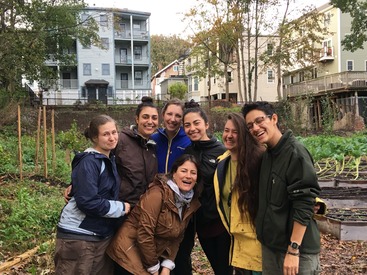 Keep a look out for HH's own produce during Thanksgiving Community Tables later this month, as well! Additionally, we just finished planting garlic and seeding cold-hardy winter greens which will keep many of our beds in use as the cold weather approaches. For more information about the farm, contact
Laura
.
---
Dudley Dough: Still Serving Pizza Until 12/15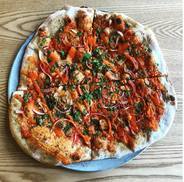 We've been grateful for the ways you, our community, have responded to the difficult news we shared a few weeks ago about our need to close Dudley Dough by the end of the year. (If you would like to re-read our letter,
click here
.)
And in the meantime, Dudley Dough plans to remain open until Friday, December 15th (please note the adjusted hours in the right column of this newsletter), so please stop by to enjoy pizza and say goodbye, and be sure to continue to support our partner, Pie-R-Squared, which will continue to operate. For more info about Pie-R-Squared,
click here.
---
Traveling Mercies, Dear Cara
Live-In Community member, farmer, artist, teacher for Tech Goes Home and TEP, pizza slinger at Dudley Dough, Cara Snajczuk has filled so many roles during her nearly three years at Haley House, always with grace and kindness. Later this week, Cara will be leaving Haley House to start the next chapter of her adventure in Nepal. We wish her all the best and will miss her very much. Traveling Mercies, friend and best of luck!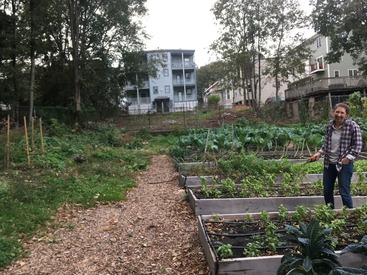 ---
EVENTS
11/9: LIFTED November (Open Mic + Playback Theatre)
, 7pm at HHBC (
more info
)
11/10: The House Slam ft. Nicole Homer
, 6:30 pm at HHBC (
more info
)
11/15: The Yung House Slam + Open Mic, 6:30 pm at HHBC
11/16: AiLi Live! Special Celebration (Carol's Farewell),
6pm
at HHBC (
more info
)
11/18: Thanksgiving Community Tables (2 seatings),
5:30pm
and 7 pm at HHBC (
more info
)
11/24: The House Slam,
6:30 pm at HHBC
(
more info
)
11/29: The Rap Slam, 6:30 pm at HHBC
11/30: Linda and Sumner McClain presents: Stories Celebrating Life,
6:30pm
at HHBC (
more info
)
12/1: Annual Charlie King Folk Concert
6:30pm
at HHBC (
more info
)
12/3: Hear Our Voices: An Open Mic Fundraiser,
6:30pm
at HHBC (
more info
)
12/6: The Yung House Slam + Open Mic, 6:30 pm at HHBC
11/29: Dudley Dough's Last Day Celebration at Dudley Dough
---
Want to Volunteer?
Want to stay in the loop on upcoming volunteer opportunities? Fill out a
volunteer form
and
sign up
for our weekly Volunteer Opportunities Newsletter.
---
Donation Wish List
Clothing For Soup Kitchen Guests: Monday mornings, we host the "clothing room" for soup kitchen guests. All men's clothing and personal hygiene projects are very appreciated, especially:
NEW underwear (all sizes except small)!!
Men's socks!!
Travel-sized toiletries (soap, body wash, shampoo, conditioner in travel sizes, lipbalm)
Toothbrushes & Toothpaste
Deodorant
Shaving cream & razors
Soup Kitchen & Live-In Community:
Washcloths
Forks
Mugs
Spoons
Books & magazines (Spanish & English)
Checkers, chess, & scrabble sets
---
Shop & Support HH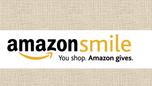 Starting to think about holiday shopping? Don't forget to click on this
link
to choose Haley House as your charity of choice, and Amazon will donate a portion of the sale of each eligible purchase to Haley House.
---
Haley House Bakery Café Hours
MONDAY- WEDNESDAY
7:30 am - 6 pm
THURSDAY
7:30 am - 10 pm*
*food until 9 pm
FRIDAY:
7:30 am - 8 pm
SATURDAY:
9 am - 4 pm
SUNDAY:
10 am - 4 pm
---
Dudley Dough Hours
MONDAY-FRIDAY
11 am- 9 pm
SATURDAY
11 am- 9 pm
---
Special Request: A Vehicle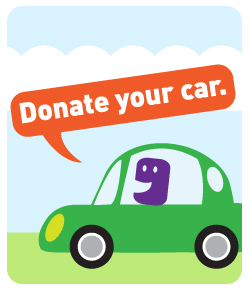 The SUV that is used for all food pick-ups for the soup kitchen and farming chores by the live-in community is on its last legs. Do you have a vehicle that you're willing to donate to a good cause?